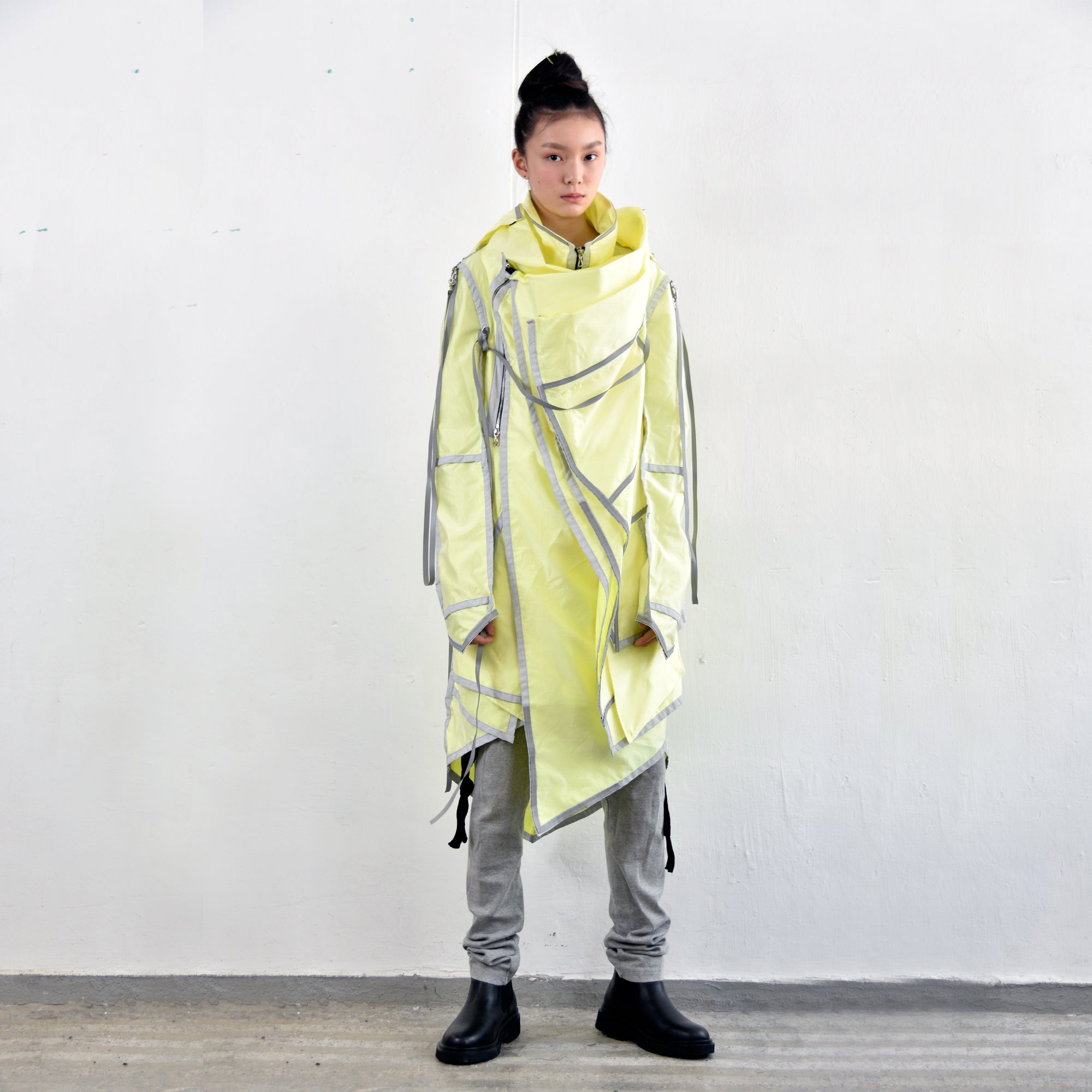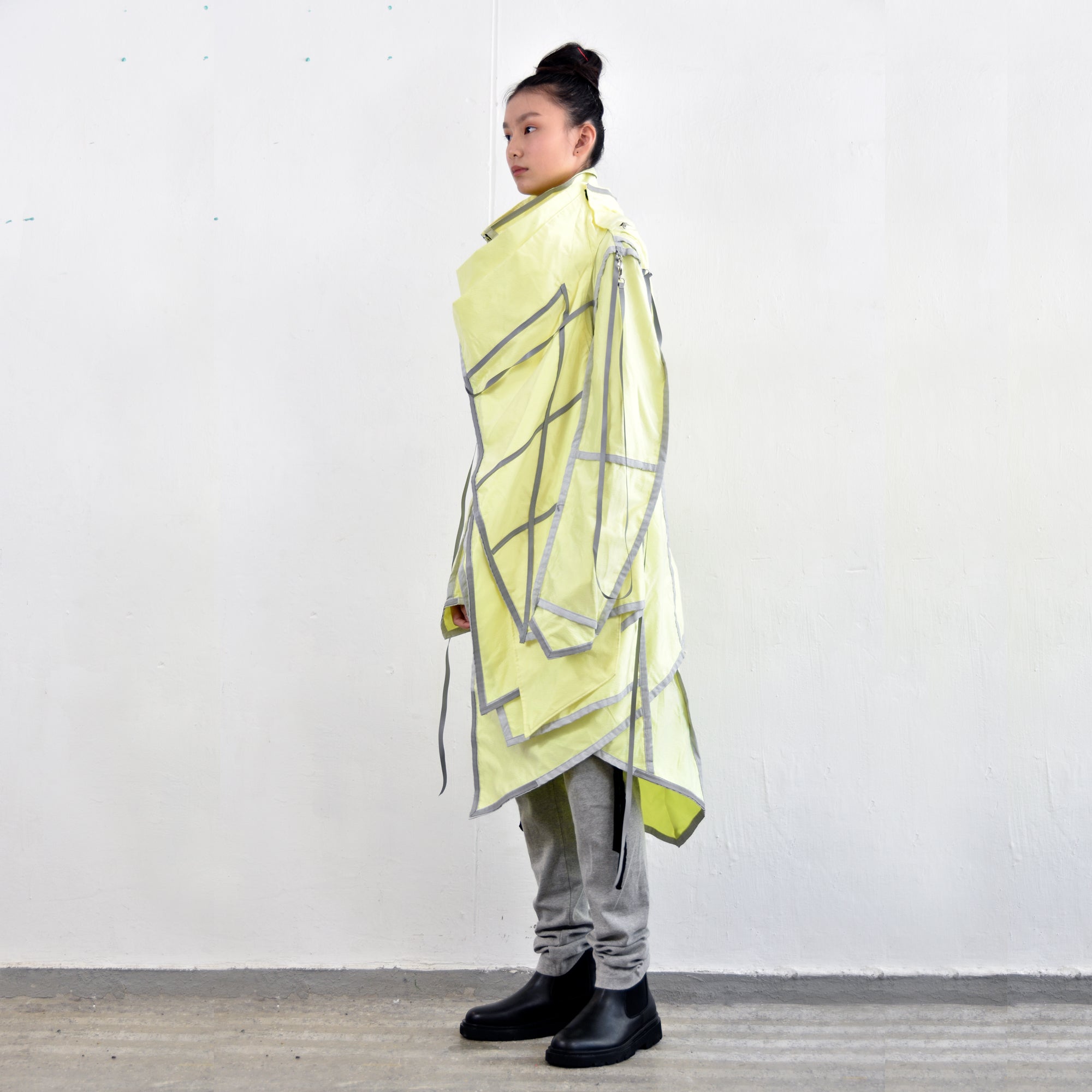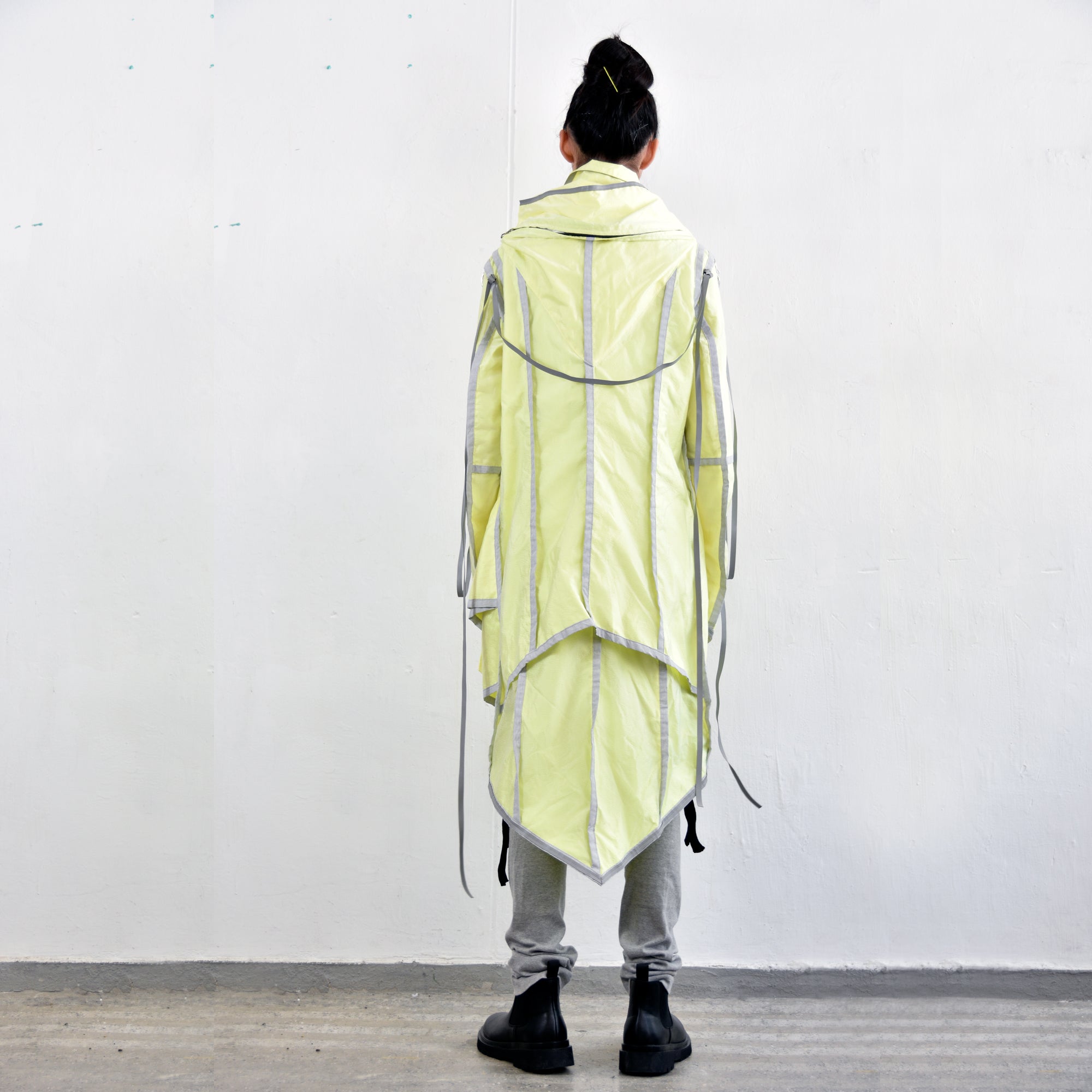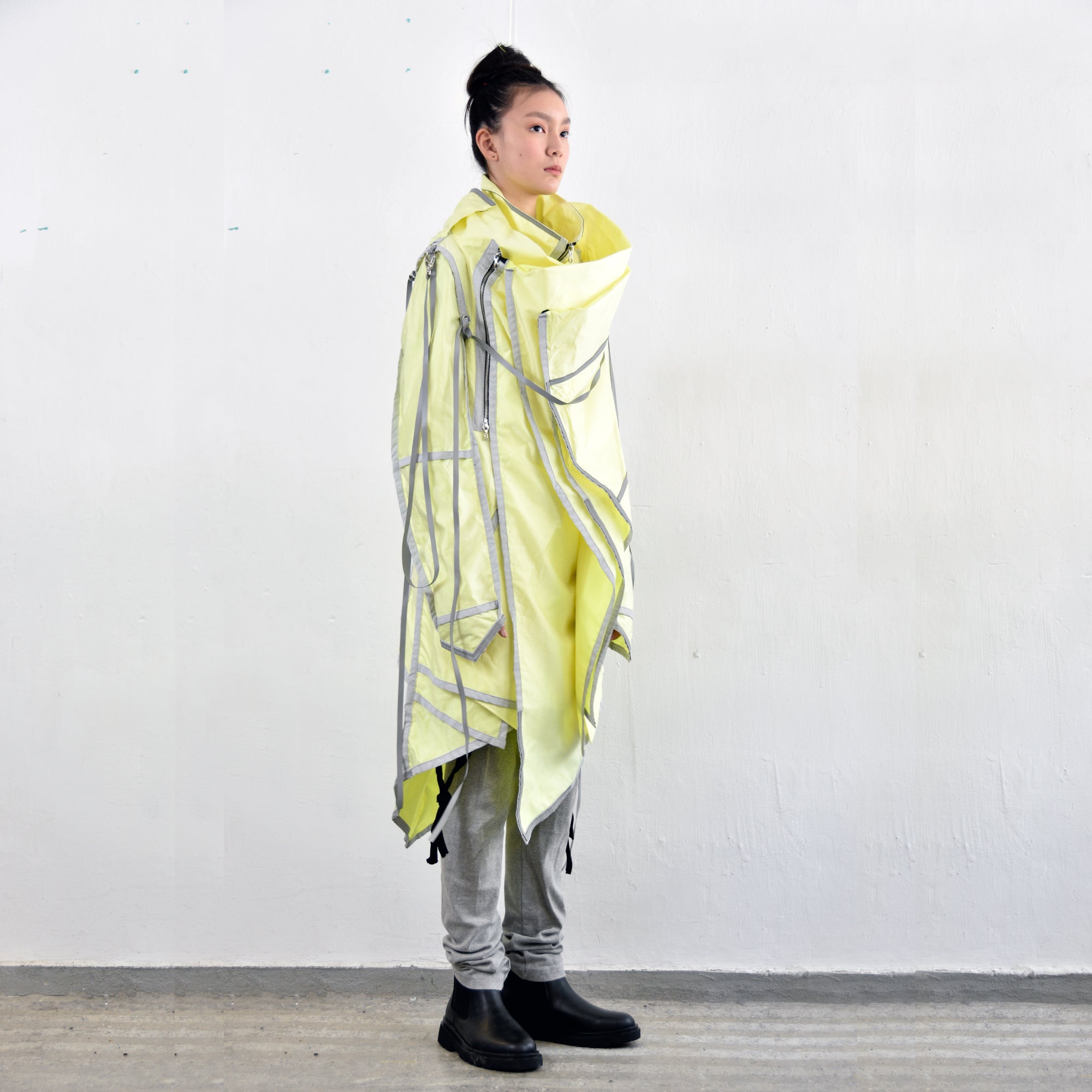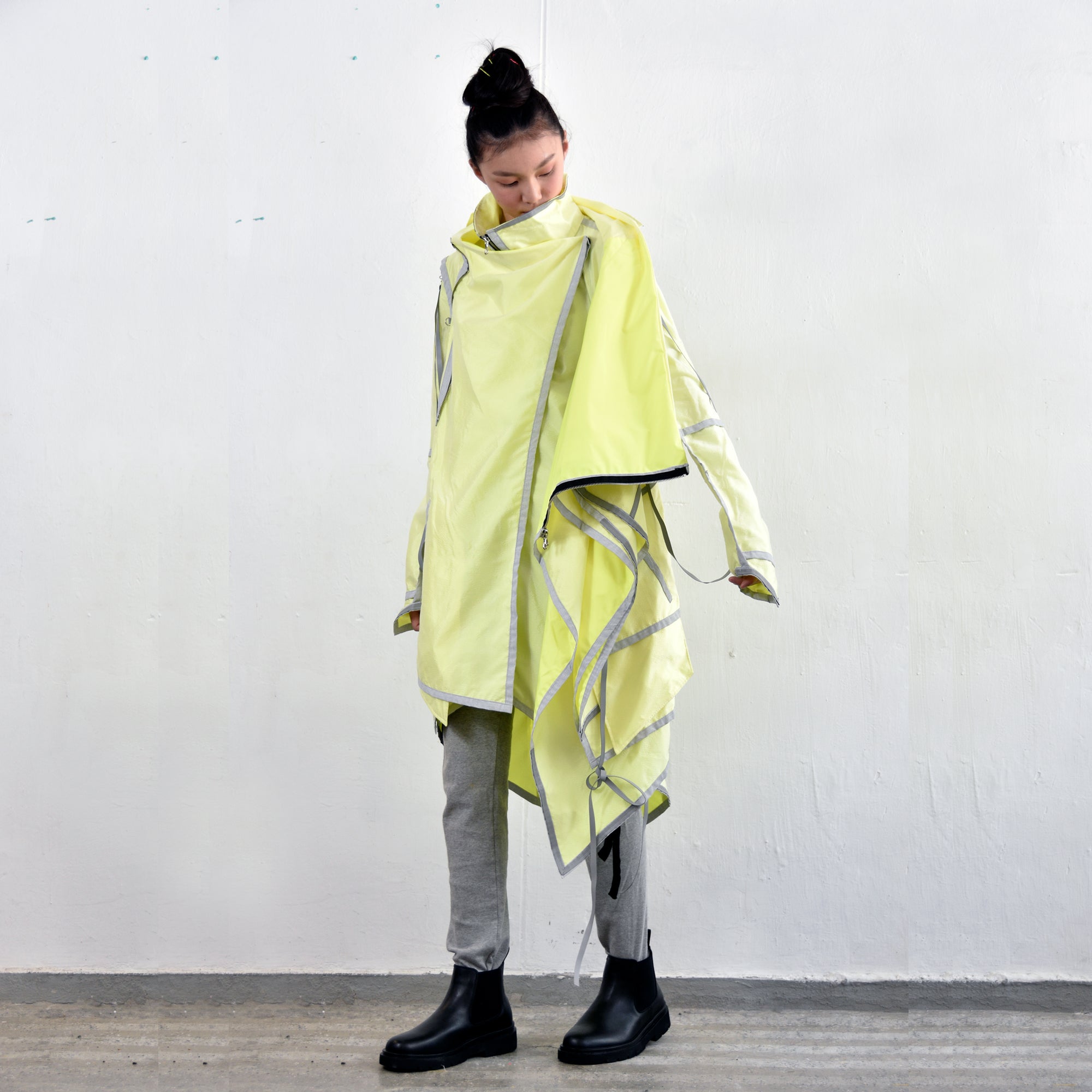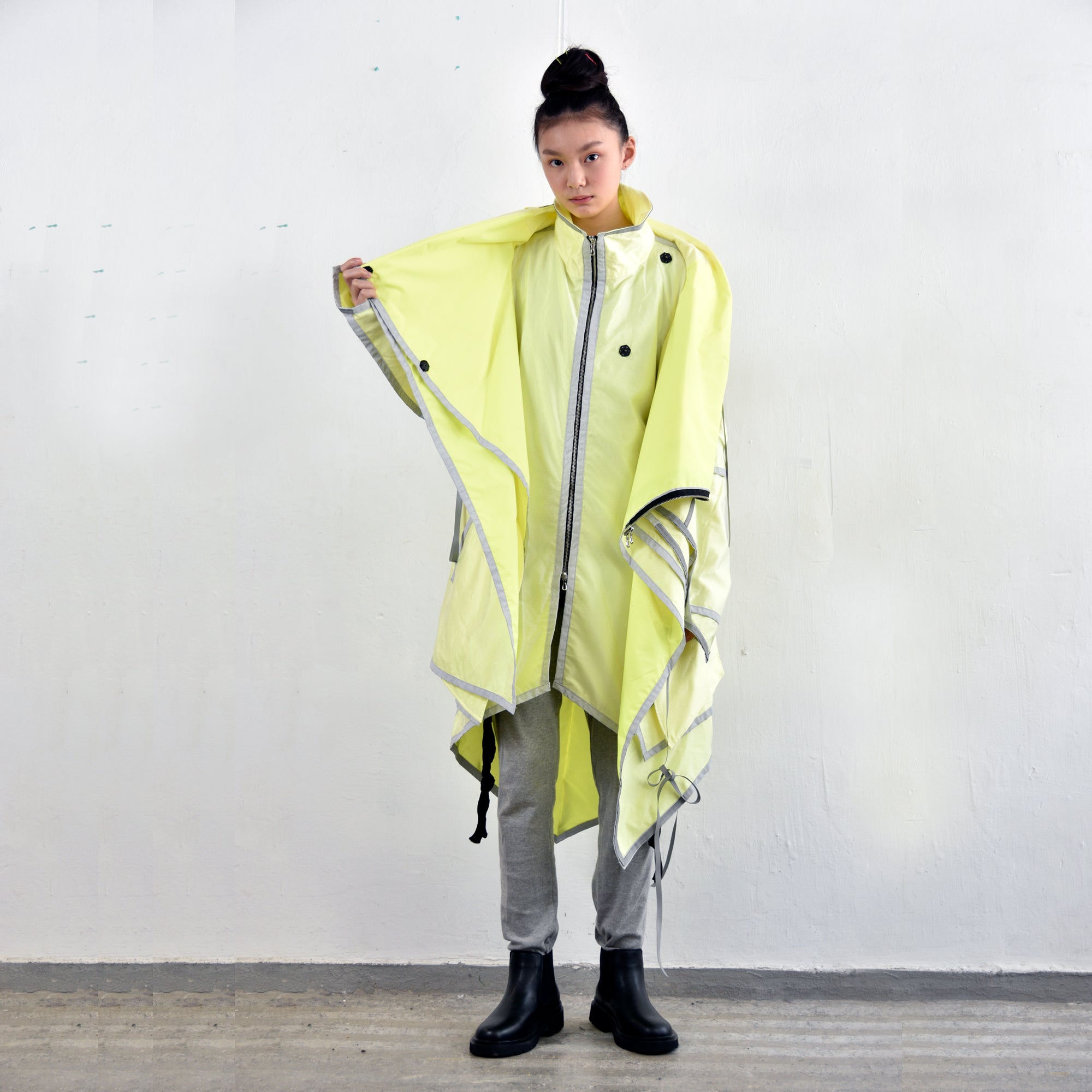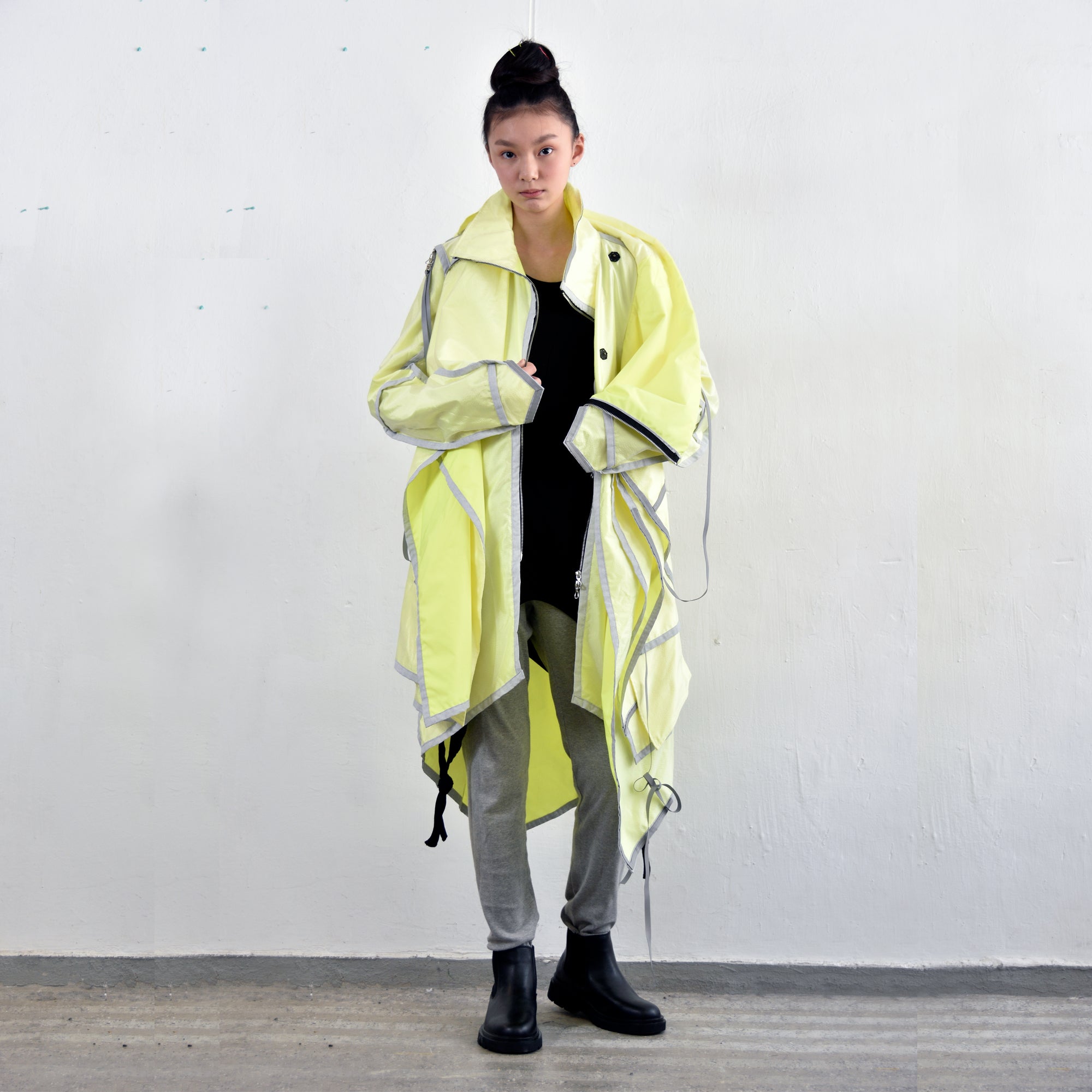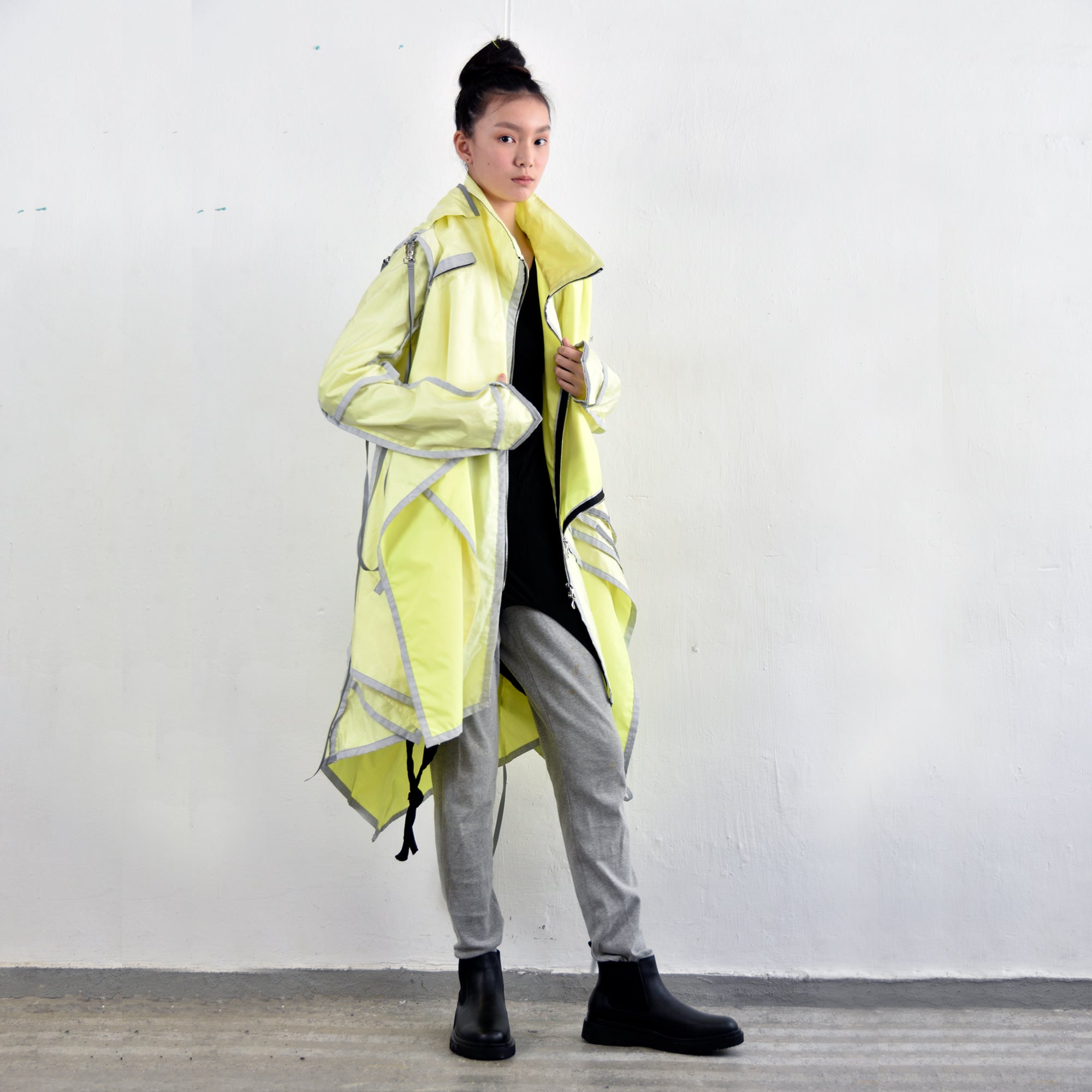 This is a unique coat made up of sixty different parts that combine fluorescent and reflective materials stacked over each other in multiple layers.  Three-dimensional harness clips at the back.  
The jacket is made with double the amount of fabric of a typical coat and the reflectors shine in the light. Adjustable blades, zippers and buttons may create different looks for different style.  
This one-of-a-kind jacket took over 30 hours to produce. 
A similar vest will be on display in Ginza, Tokyo from October 20th to the middle of next month.
Care:
Dry cleaning only

Size / Fitting:
Size 48
Body length: 122cm
Shoulder width: 45cm
Sleeve length: 100cm
Chest: 110cm
Waist: 101cm
Hem width: 120cm
Sleeve width: 39cm
Cuff width: 28cm
Share