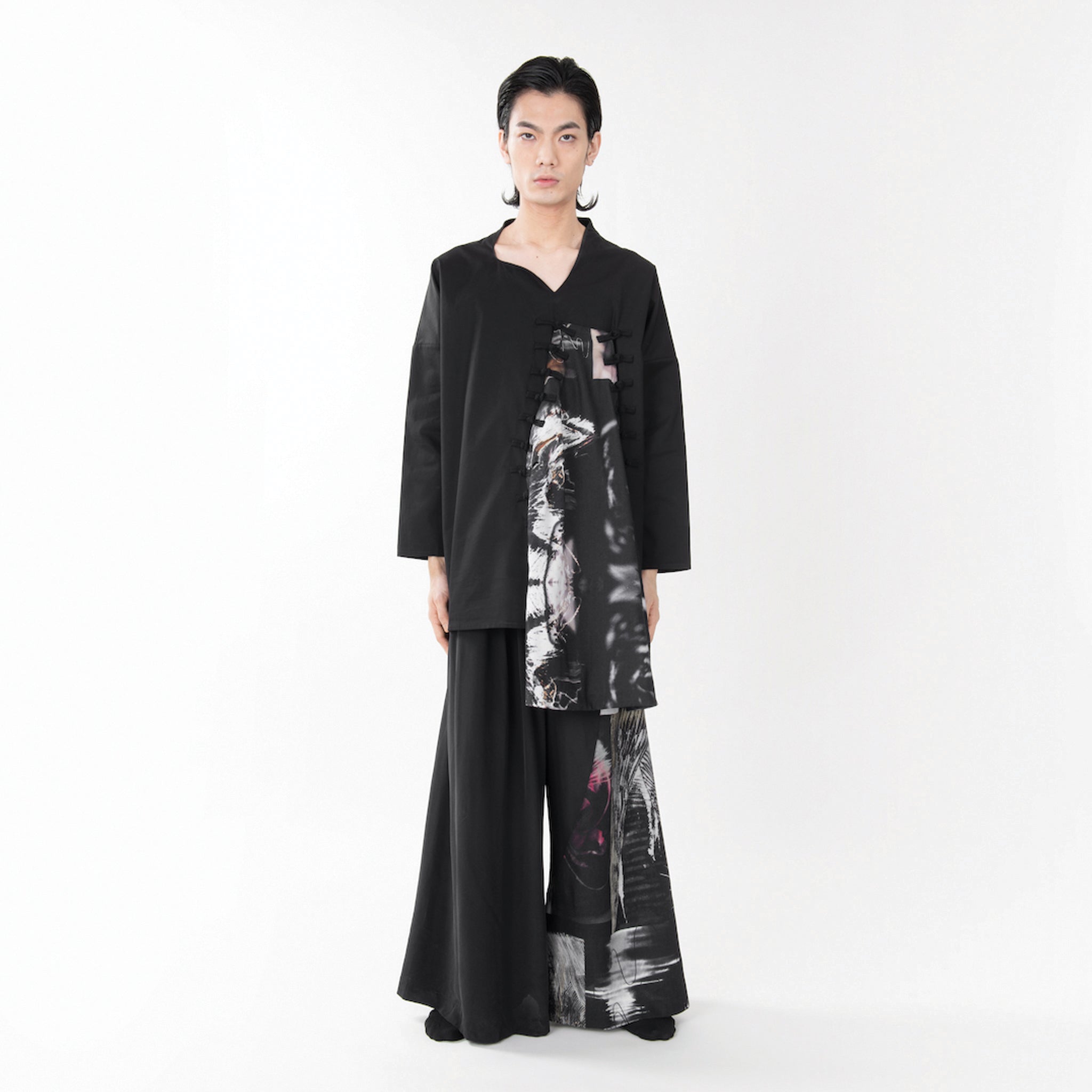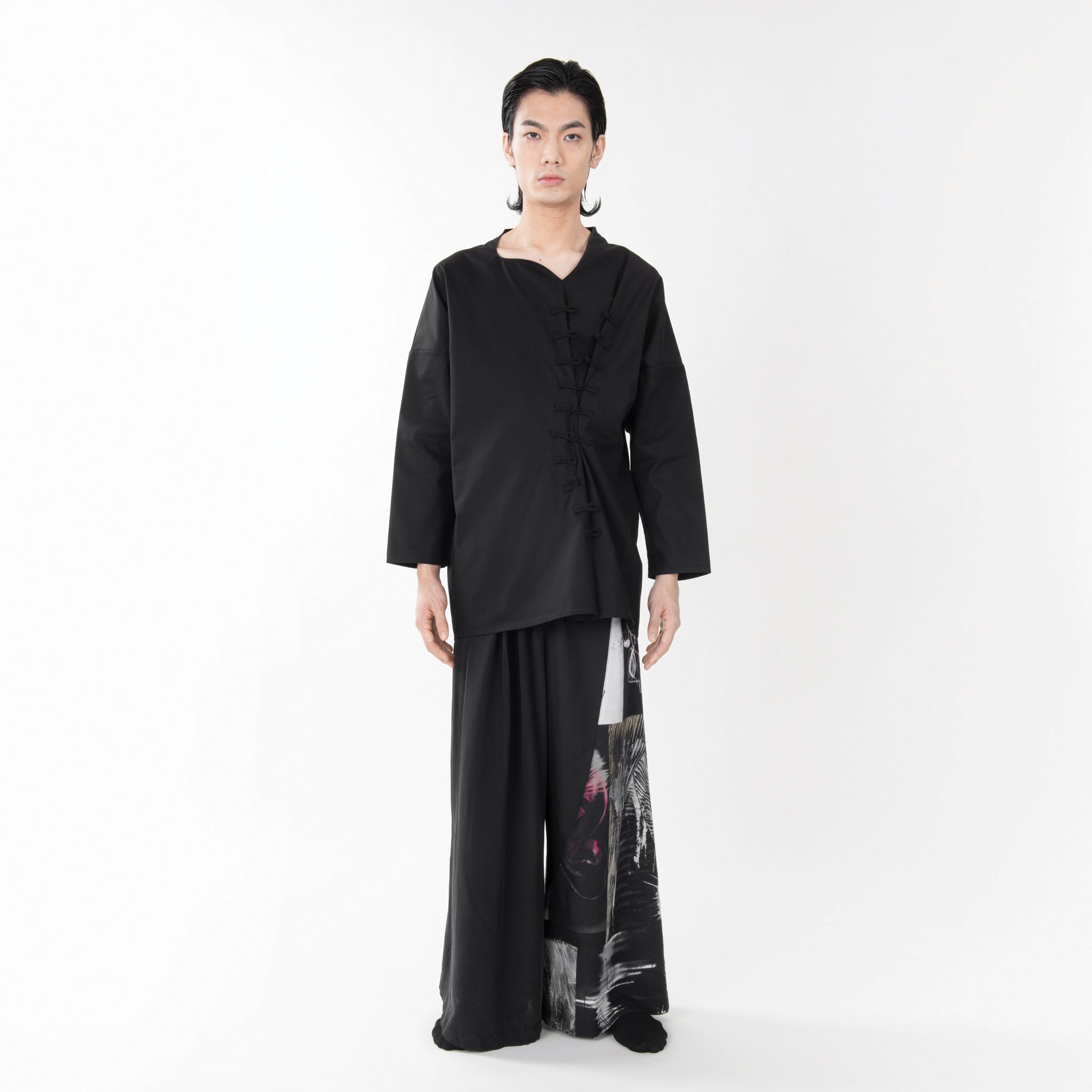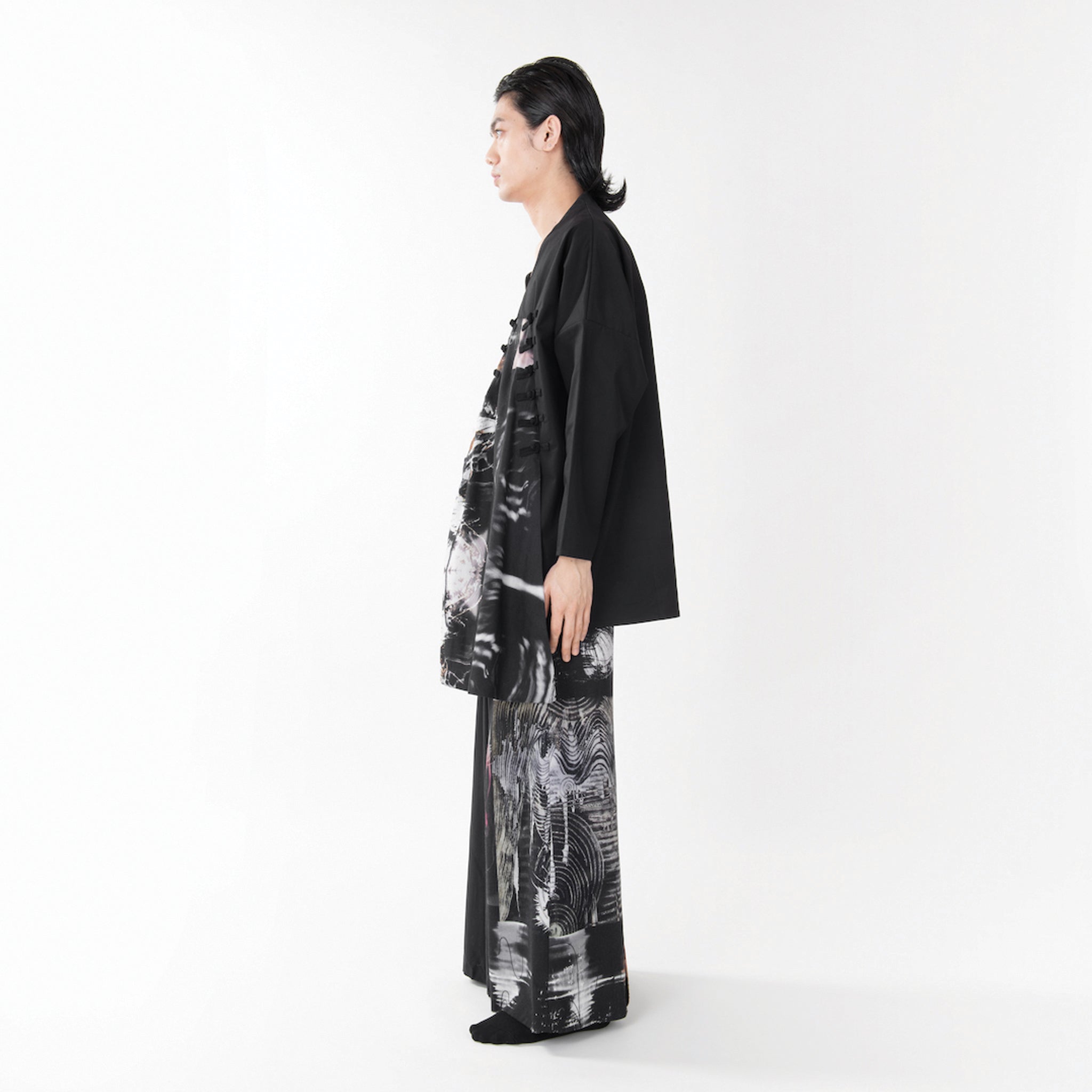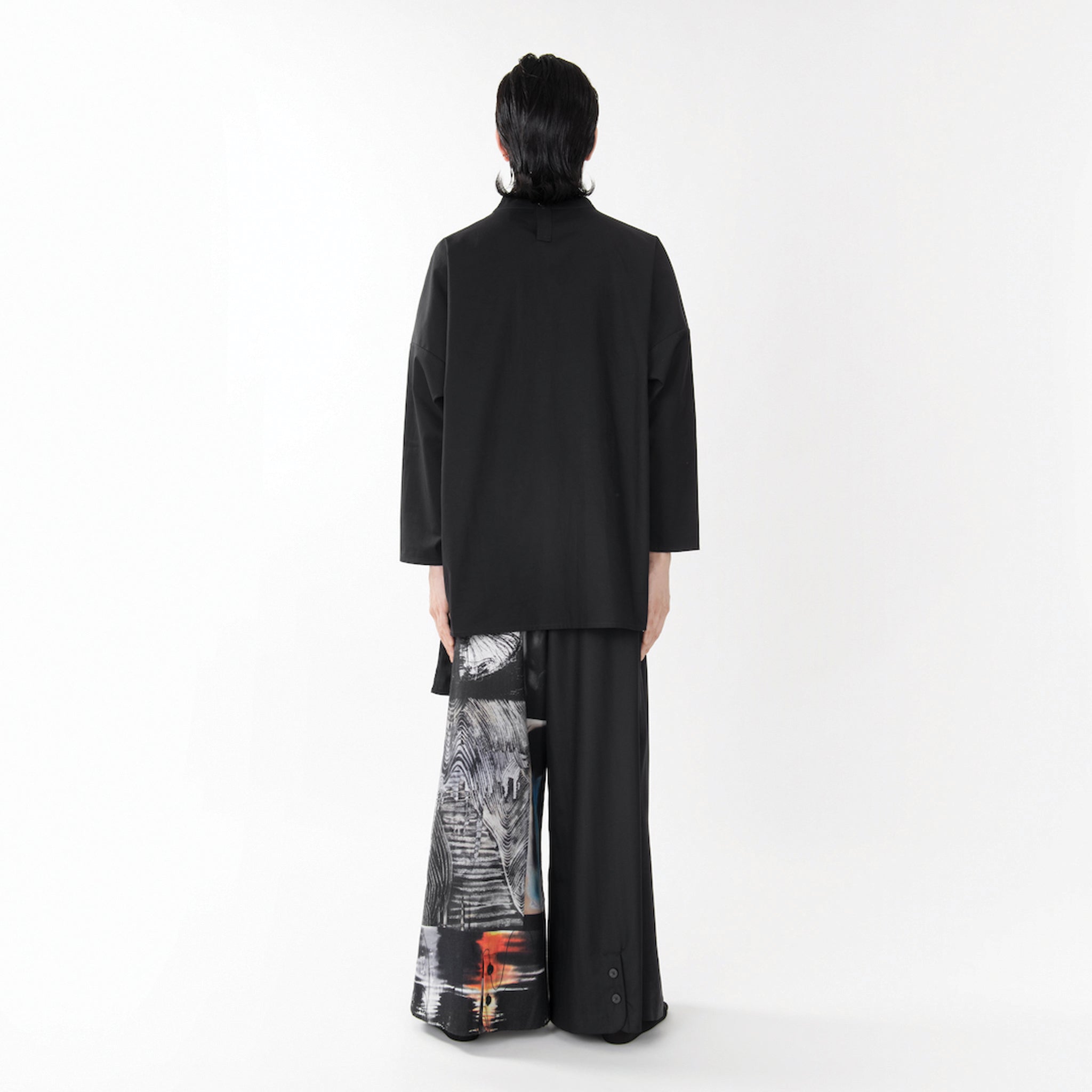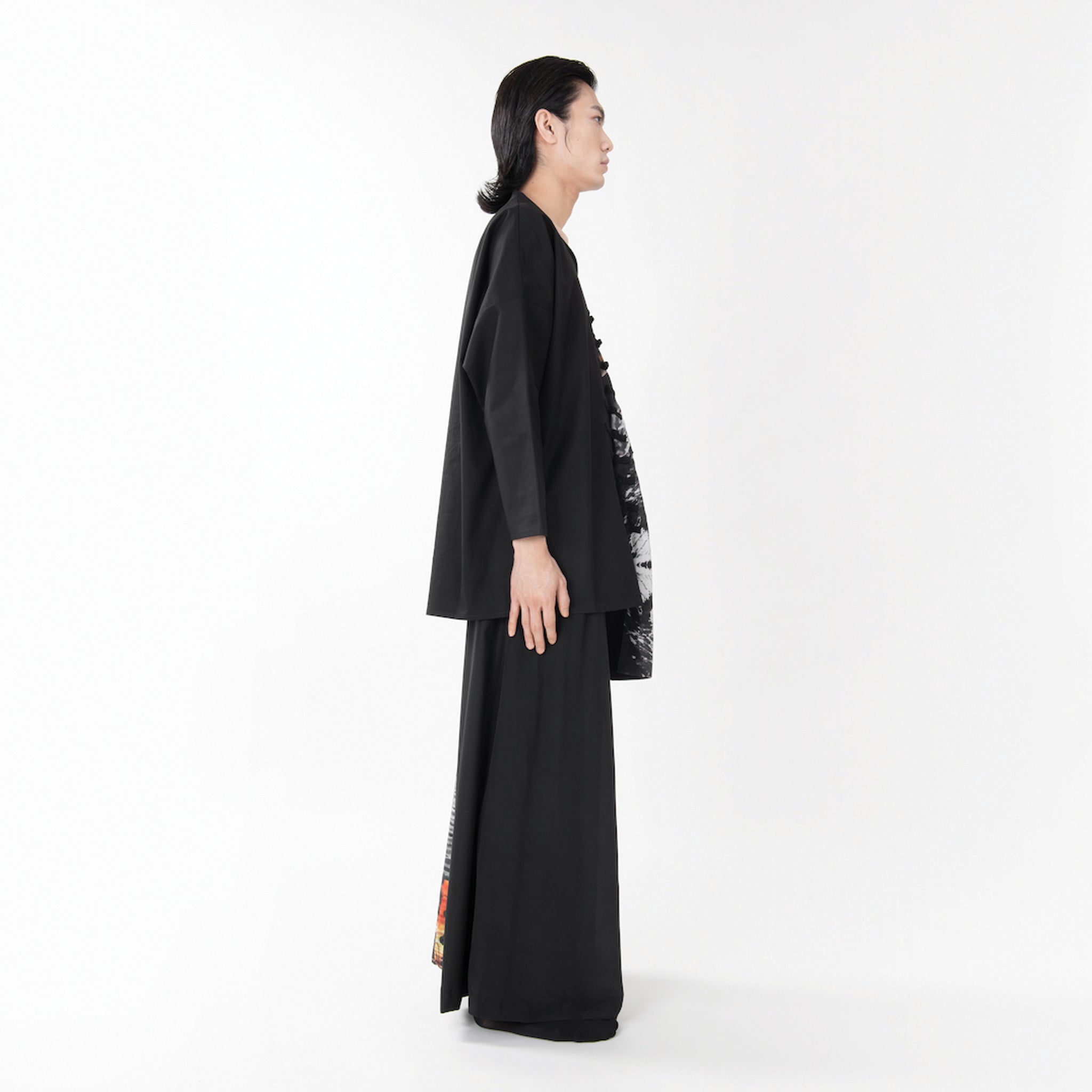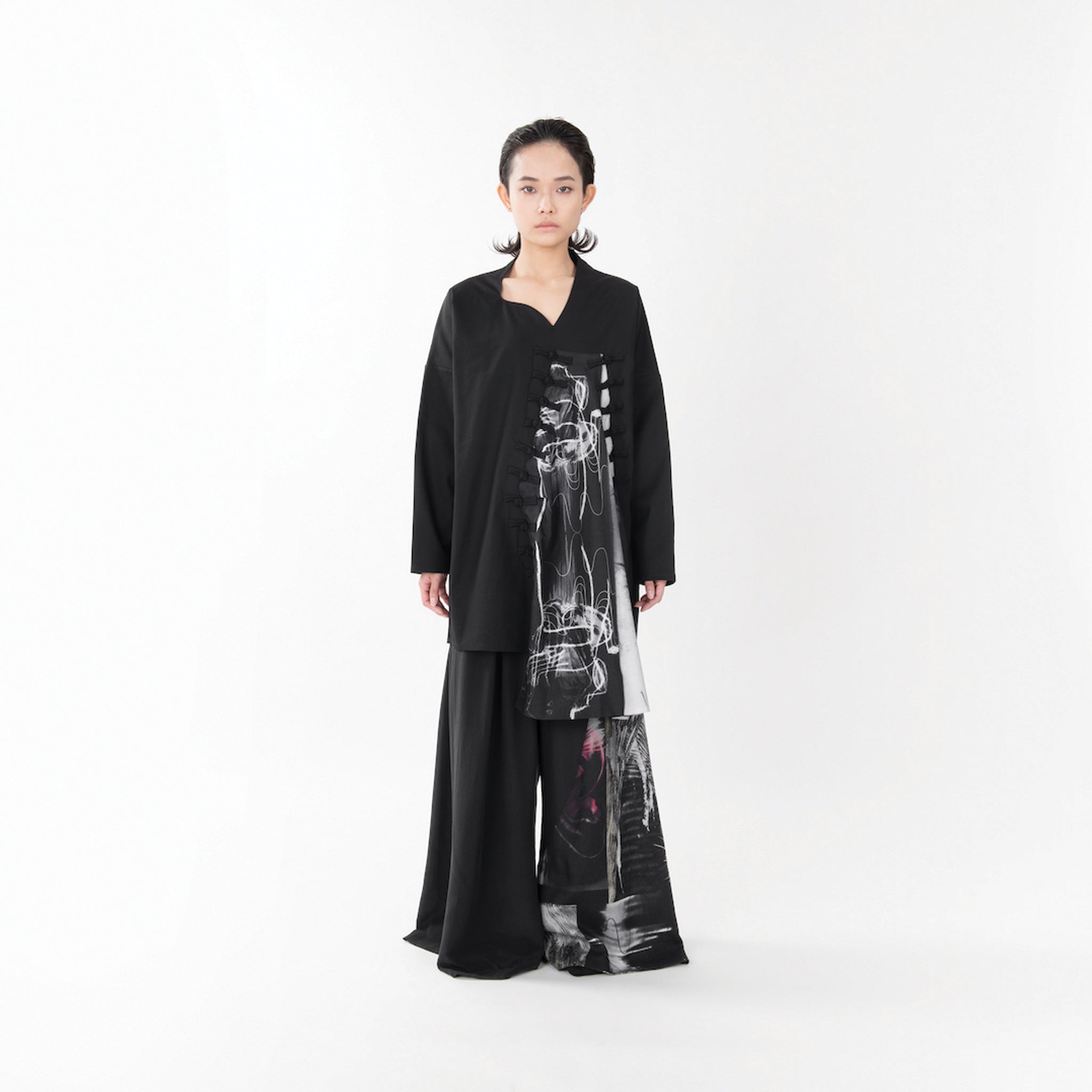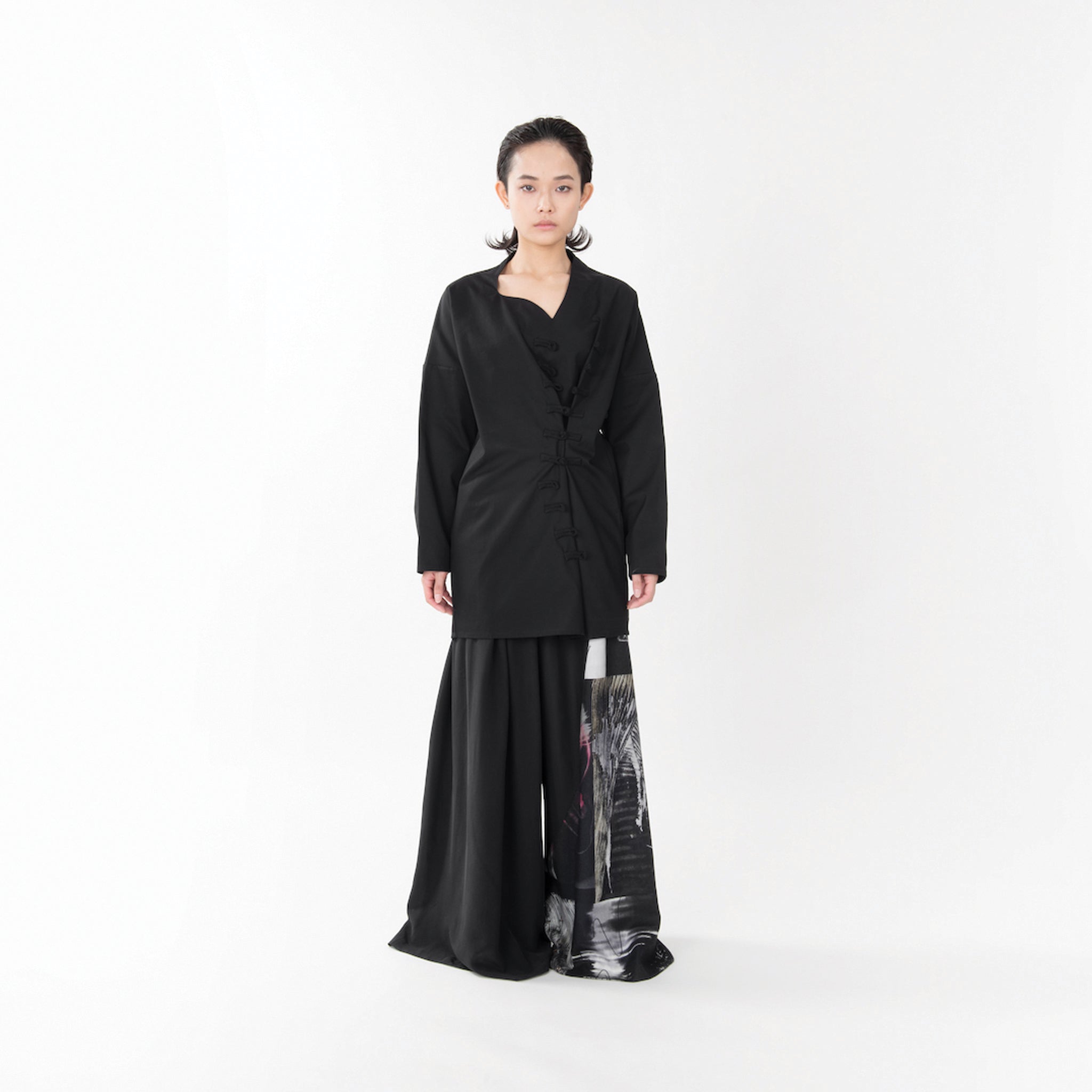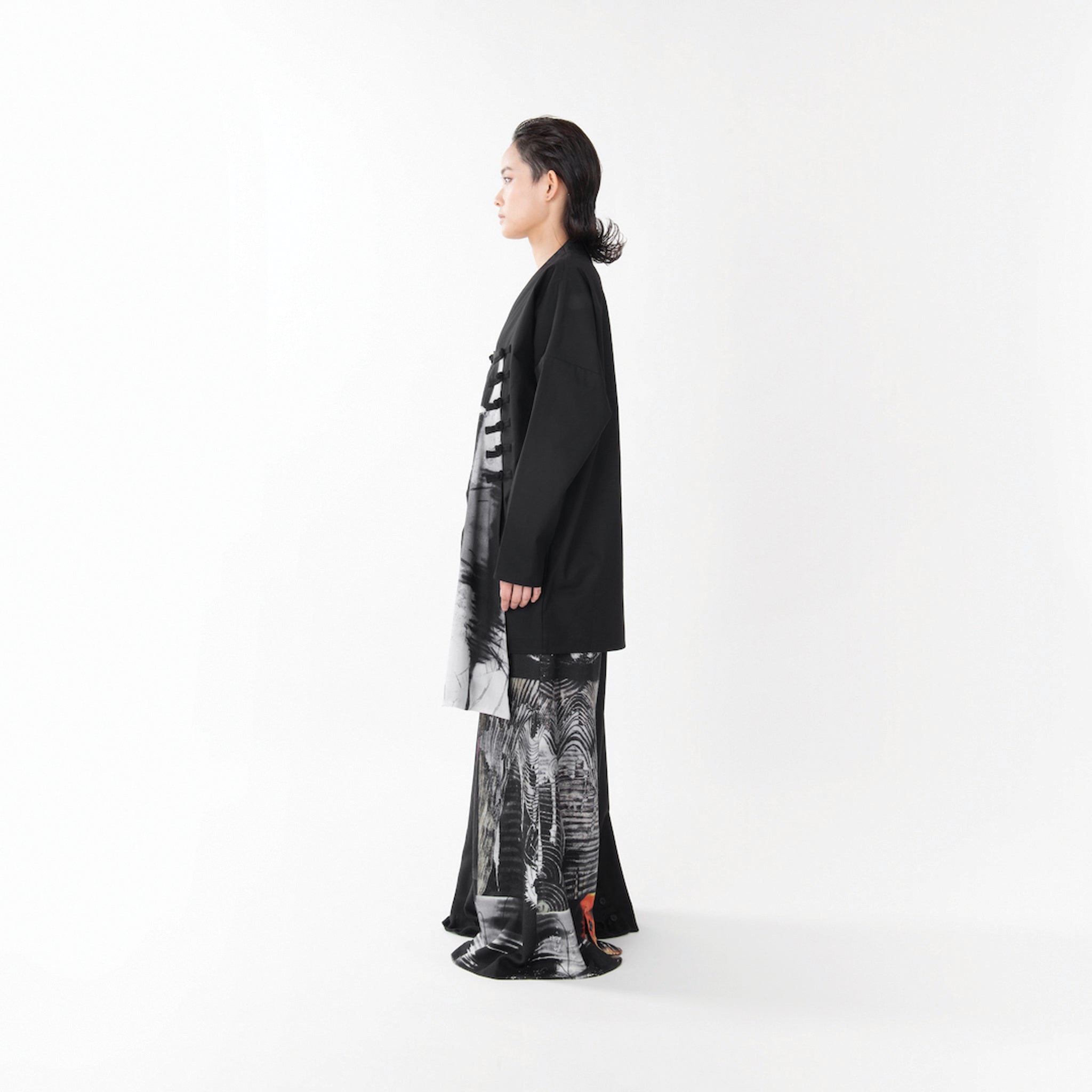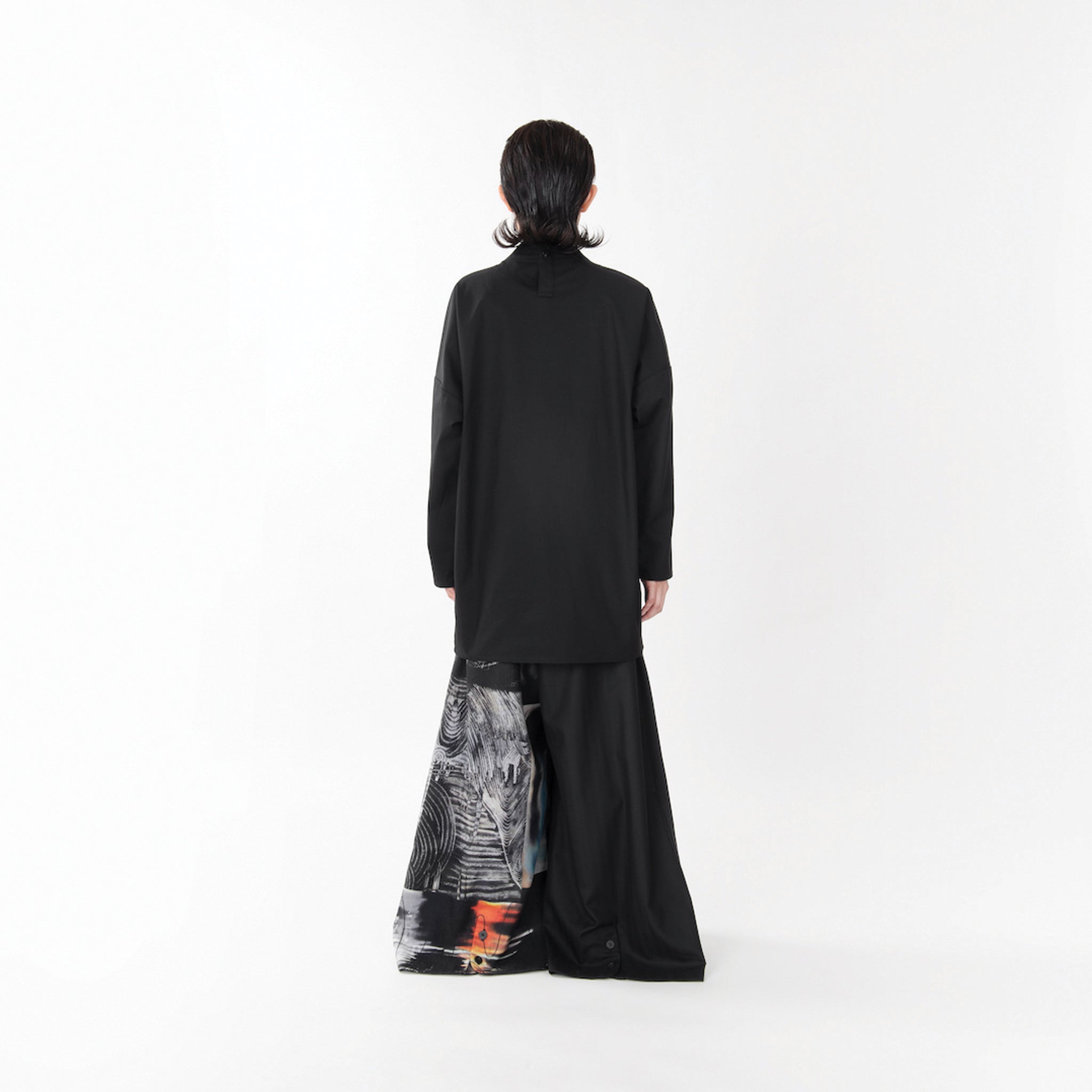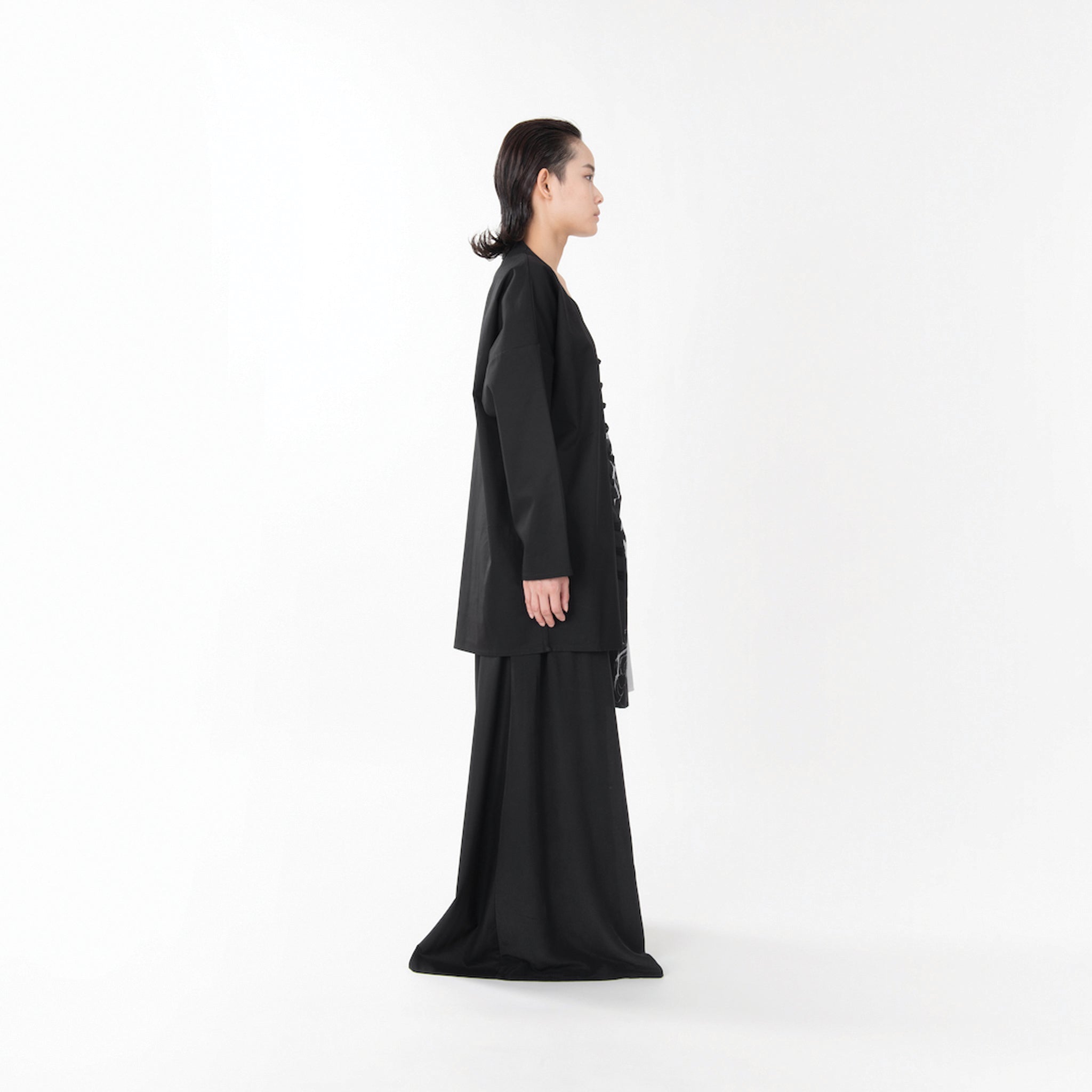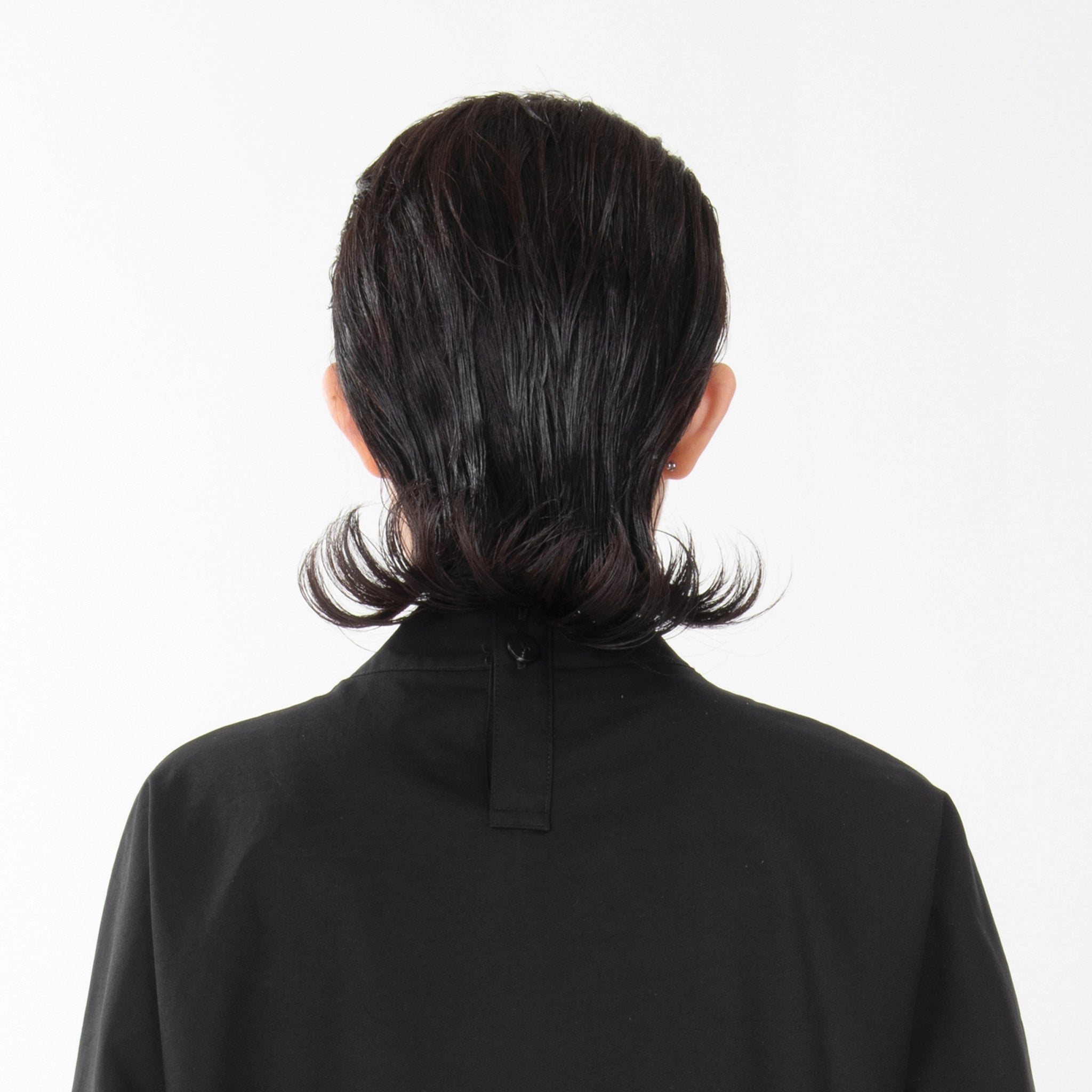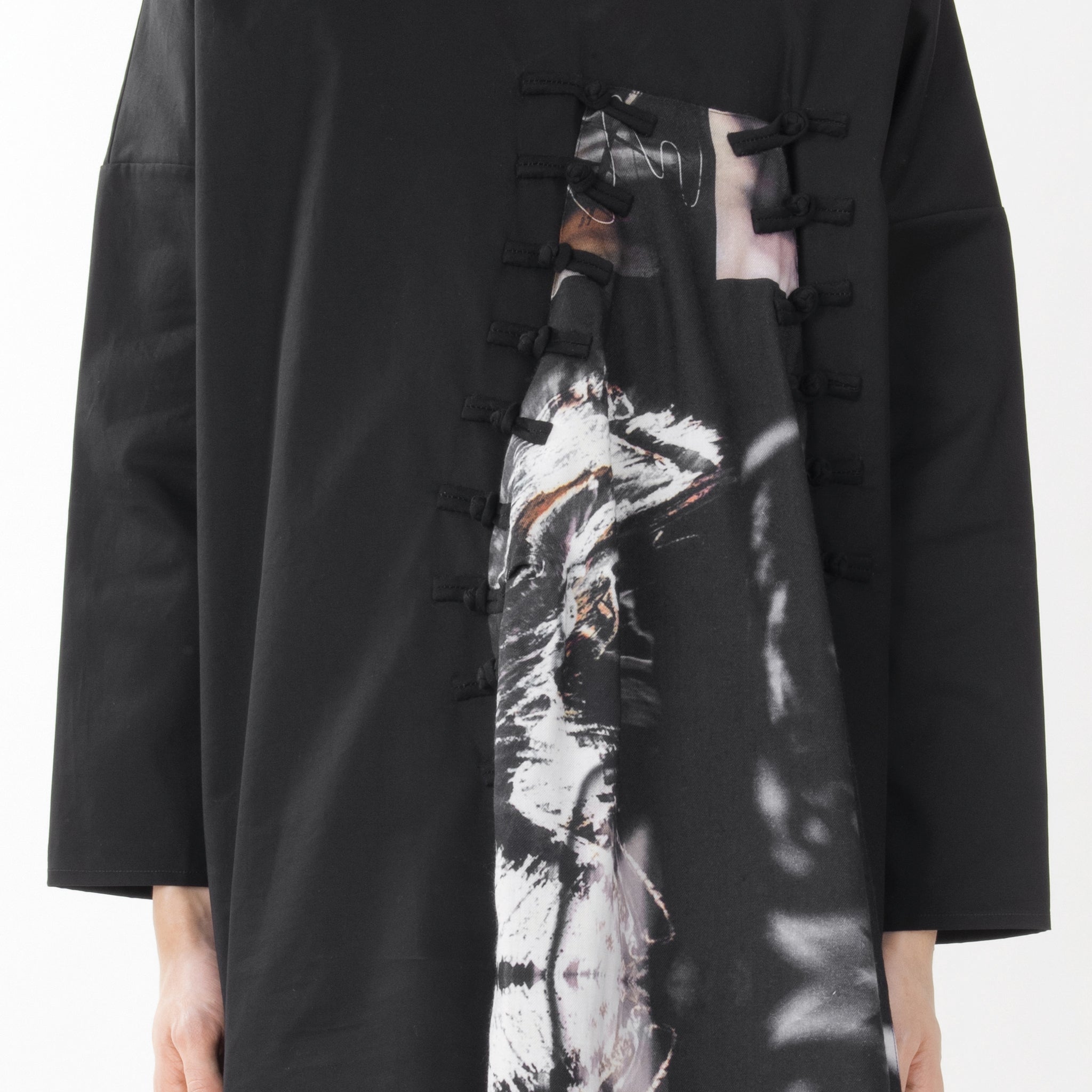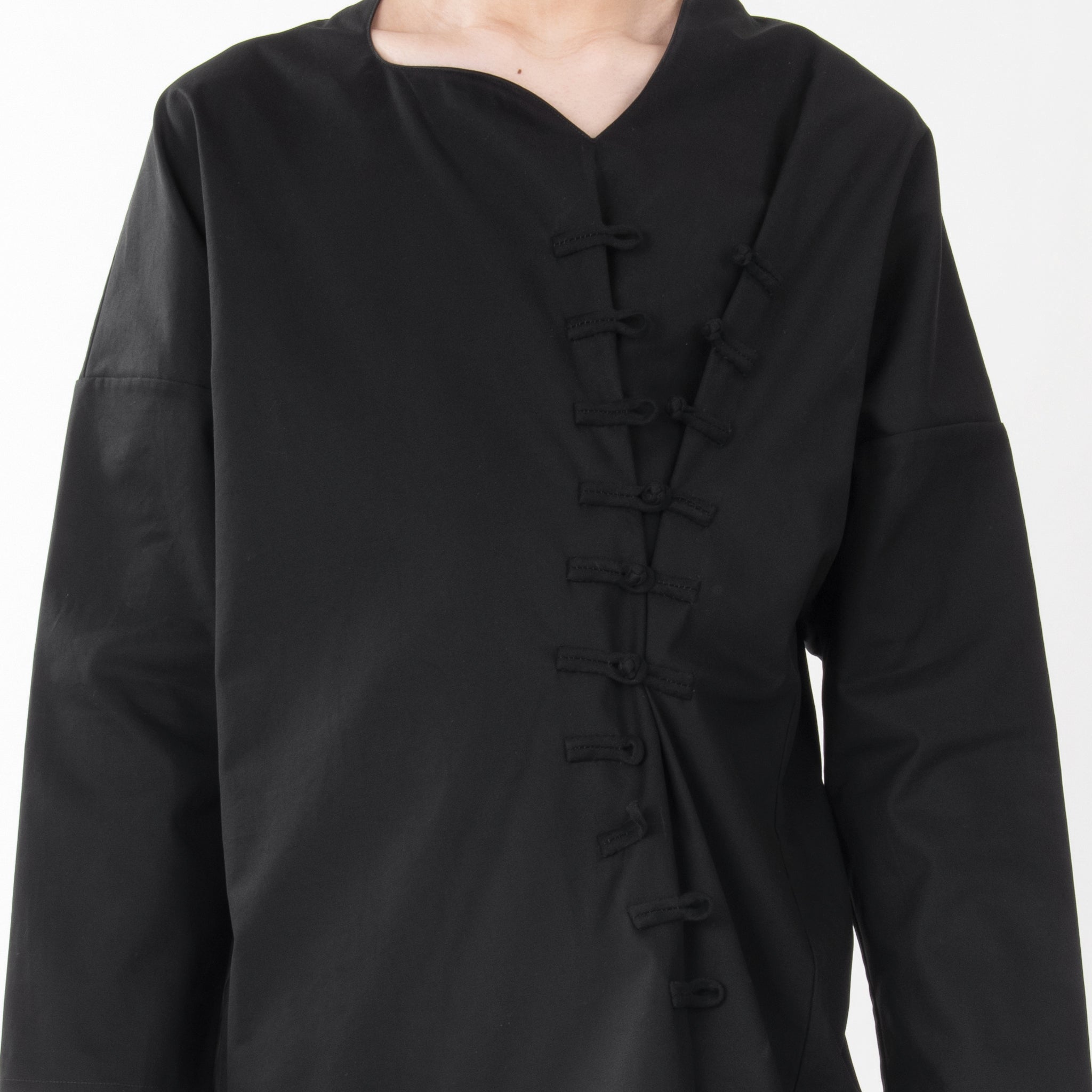 VOICE WITHOUT TRACE CHINESE TOP
GENDER NEUTRAL
The artwork of the top is exclusively designed by VINCENT LI.
This chic and artistic top has been influenced by traditional Chinese clothes.
Chinese buttons are not only for decoration, but also have its function. The artwork panel can be unattached by the Chinese buttons. It will turn into a complete new black top. It can be buttoned up to accentuate the waistline too.
It made of two different fabrics.
The top can be transformed from day to night, and from casual to special.
[Composition]
100% WOOL Digital Print [Eco friendly]
100% COTTON TWILL
PANEL LINING - 100% POLYESTER
[Size]
Medium Chest 122CM Waist 122 CM
SMALL Chest 115CM Waist 115CM
EXTRA SMALL Chest 108CM Waist 108CM
[CARE]
Cold Wash
Do Not Blench
Warm Iron
Share