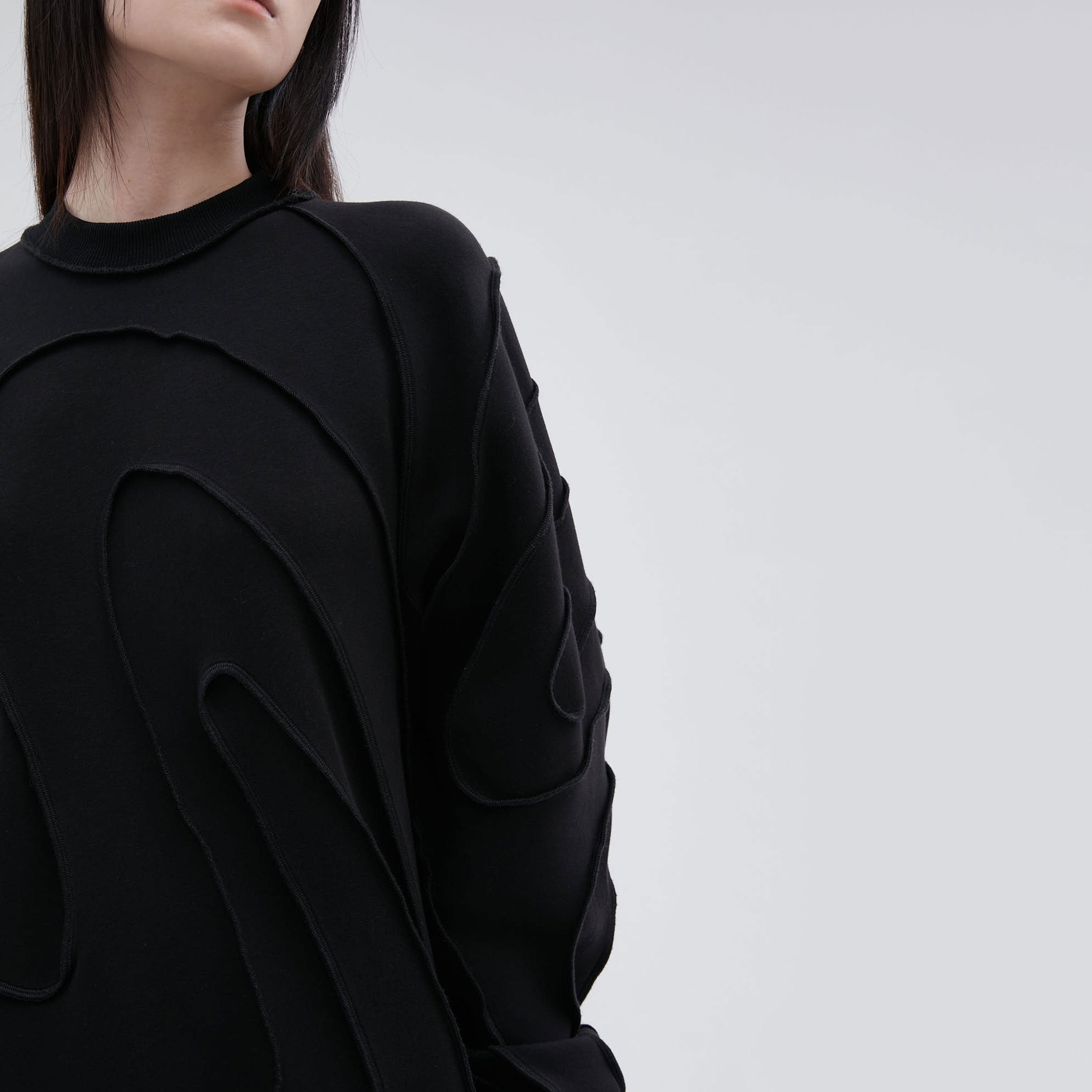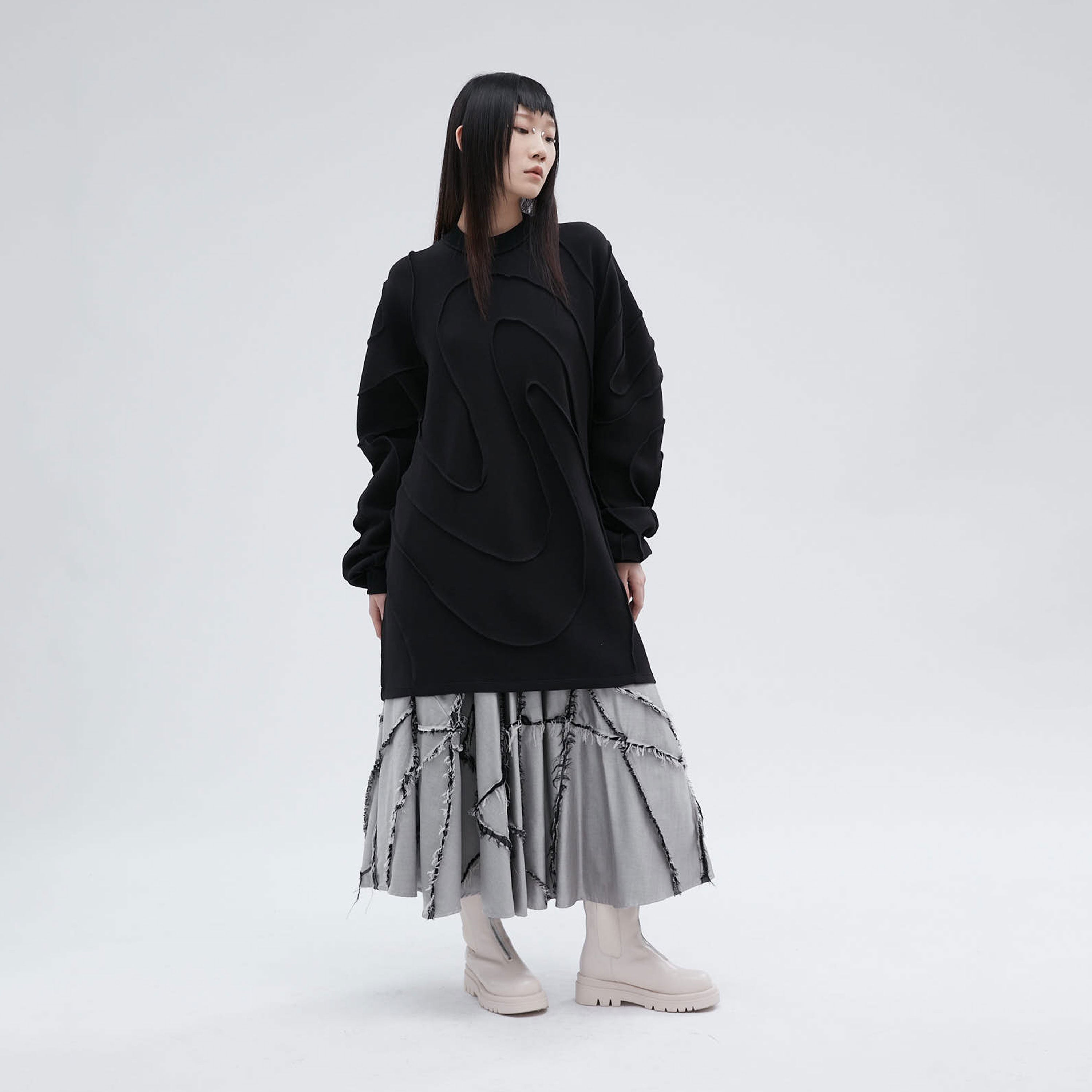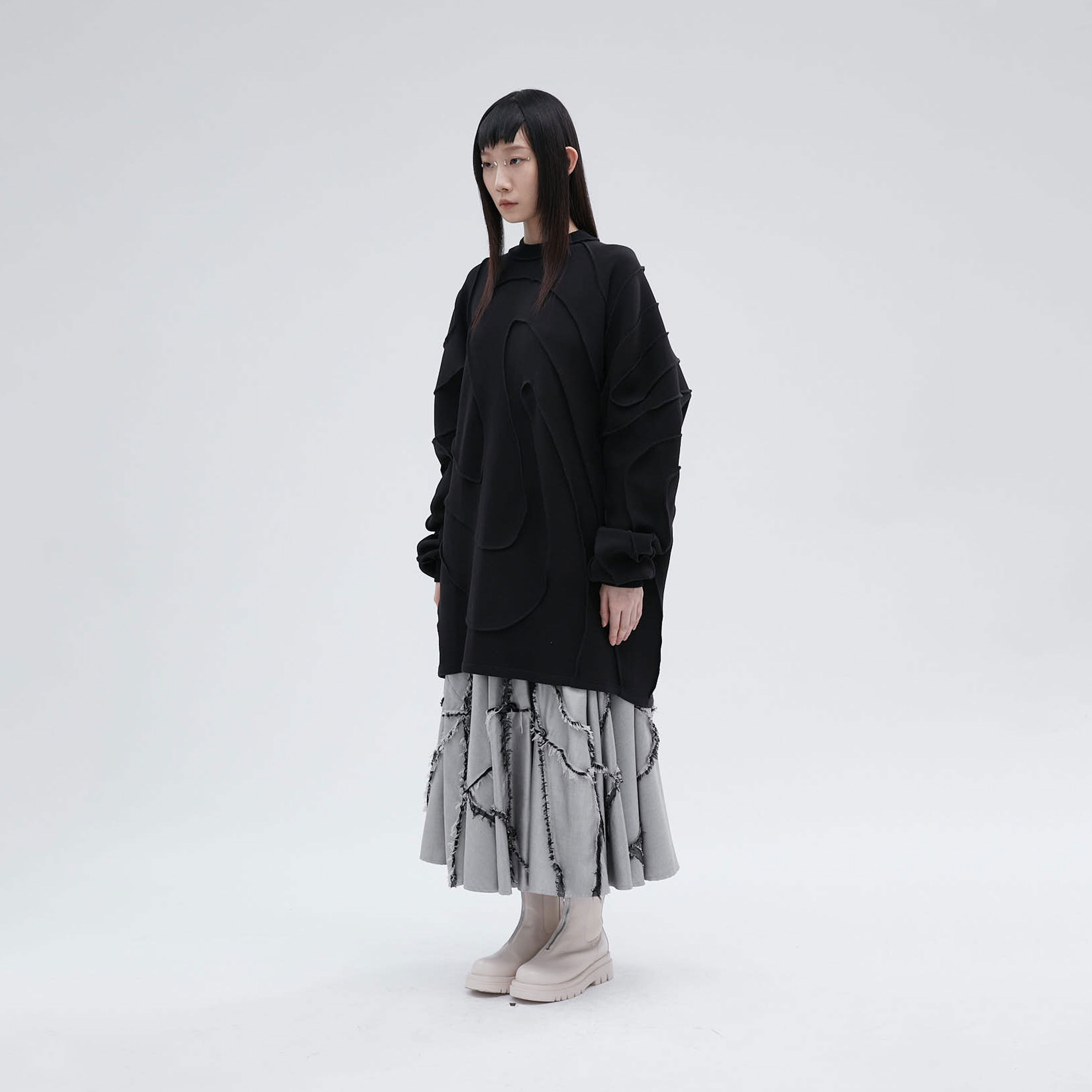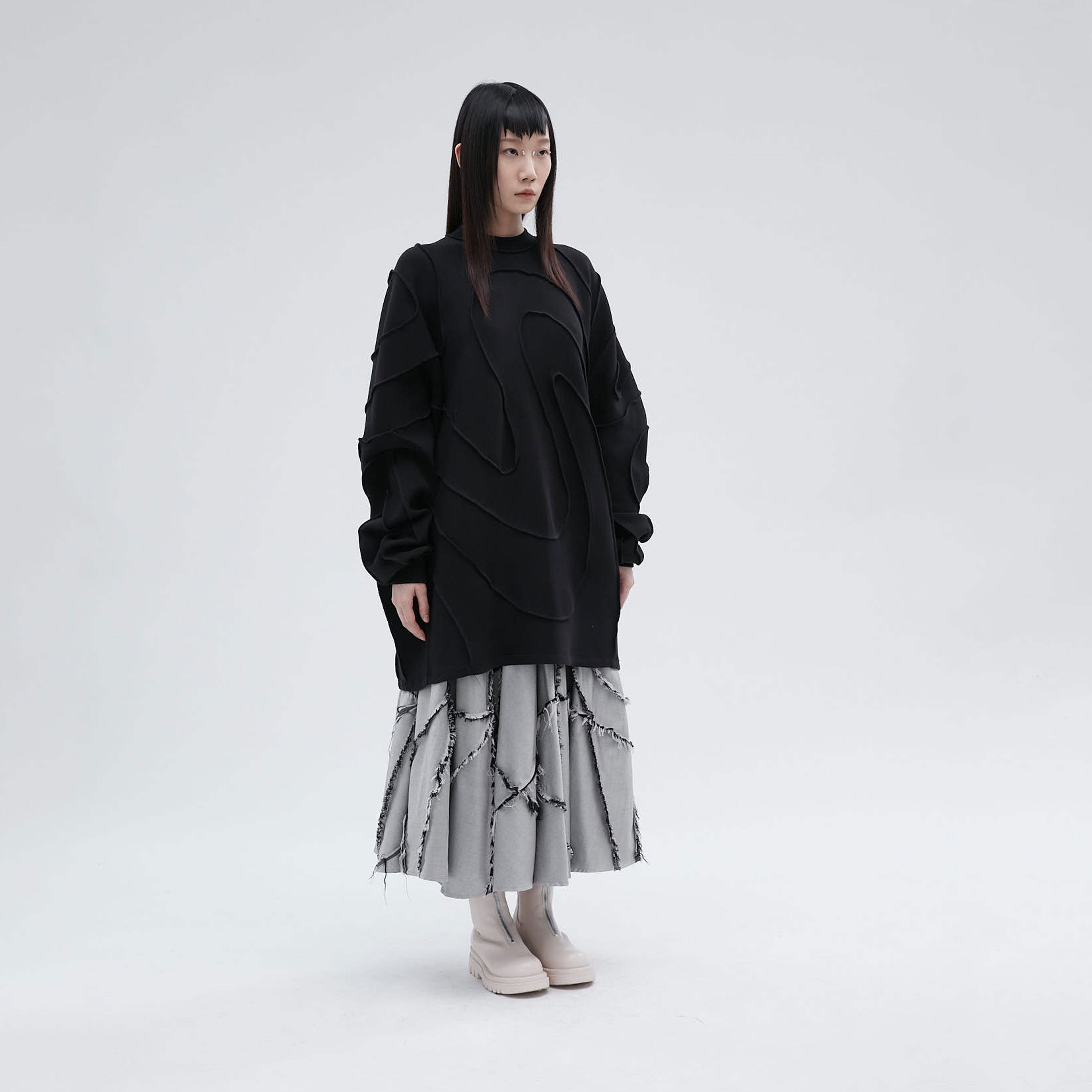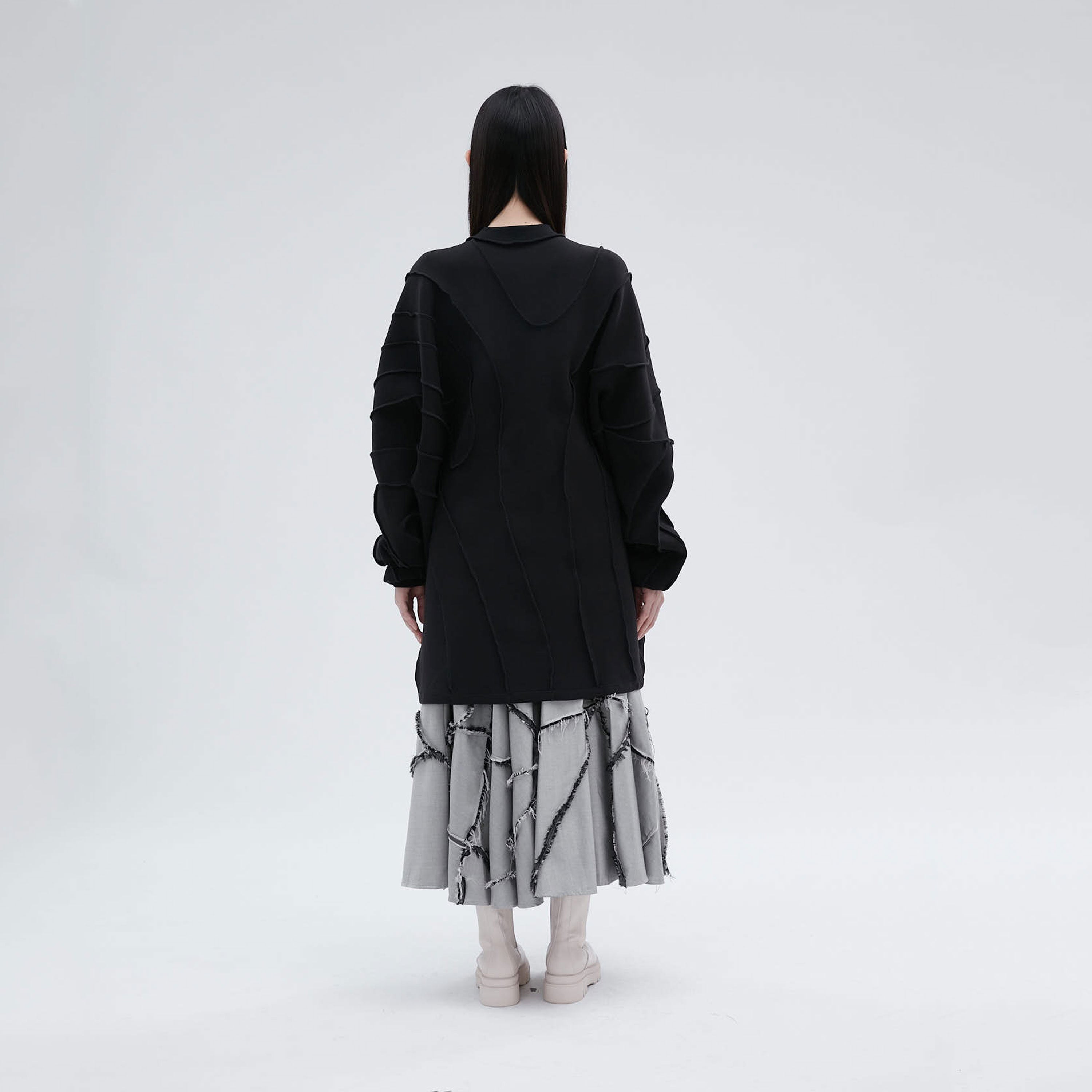 Antoni Gaudí said, "The straight line belongs to men, the curved one to God." From coastline to vein of leaves, it is all about the harmony of nature.

There is no straight seaming in this sweater, every seam creates a story and interact with each other. It is reversible for wearing both inside and outside in different mood. Light-weighted elastic space cotton gives no burden for wearing. Loose-fitted cutting for all genders.

Composition:
70% Cotton 30% Polyester

Place of origin:
Hong Kong 
Size:
Free size in single cut
Female model : 170cm tall, size F on her

Care:
Hand-wash in warm water
Dry Clean
[ Production behind MODEMENT ]
We run a sustainable business direction. We only use the stock fabric from the mills which imported from overseas and give them a new life, it is unique and limited. All production are made in Hong Kong with the Non-governmental Organization to support local workers with fair rates. 
Share