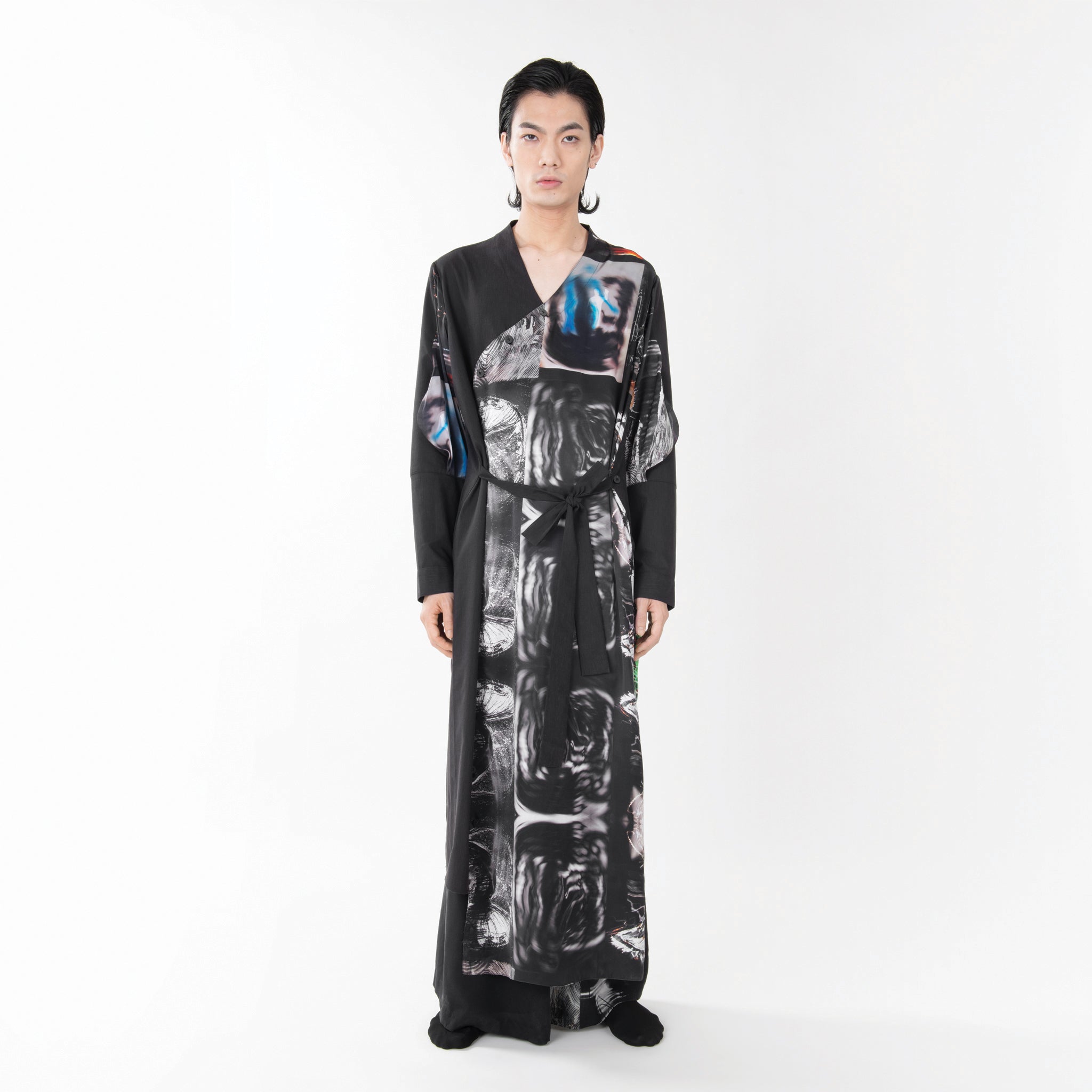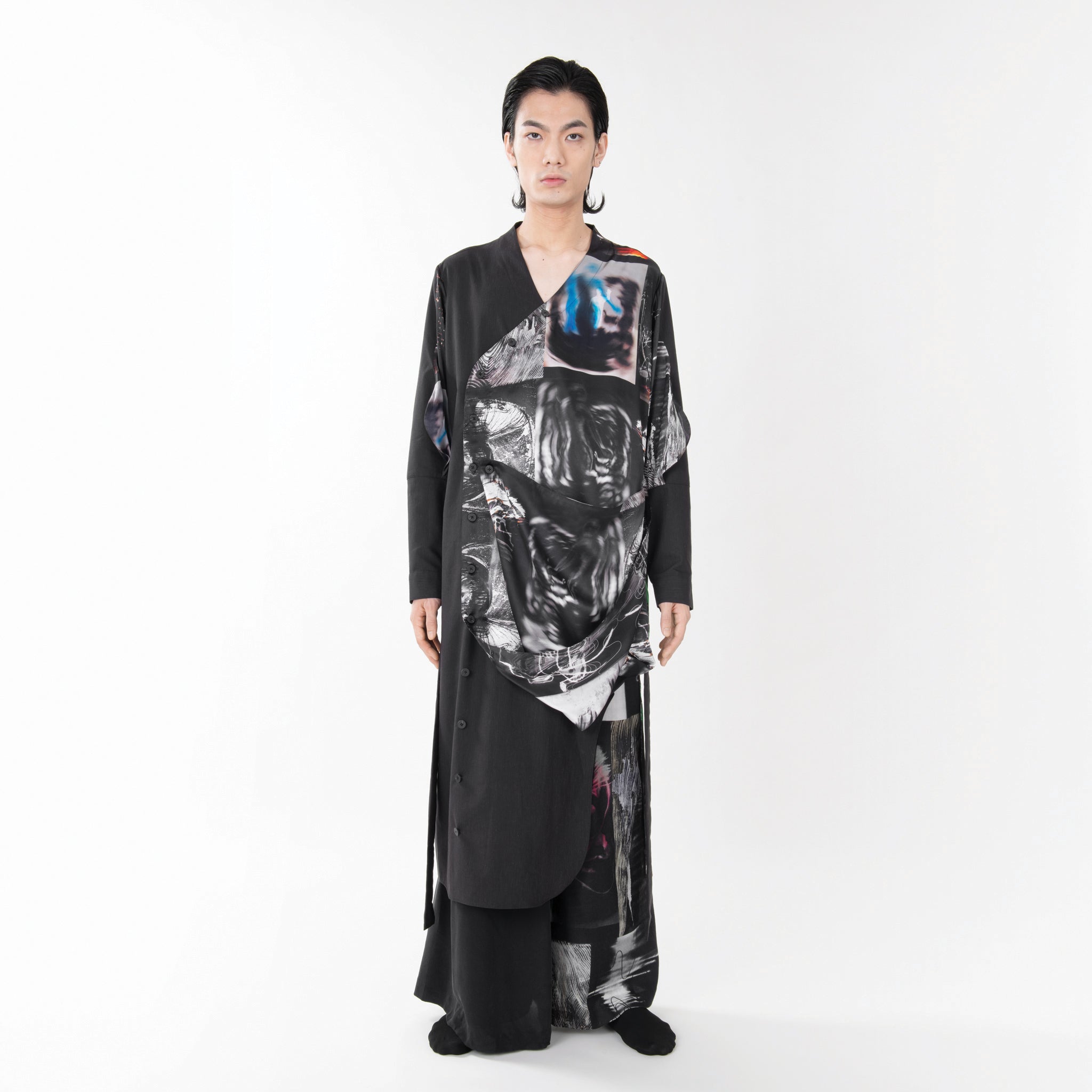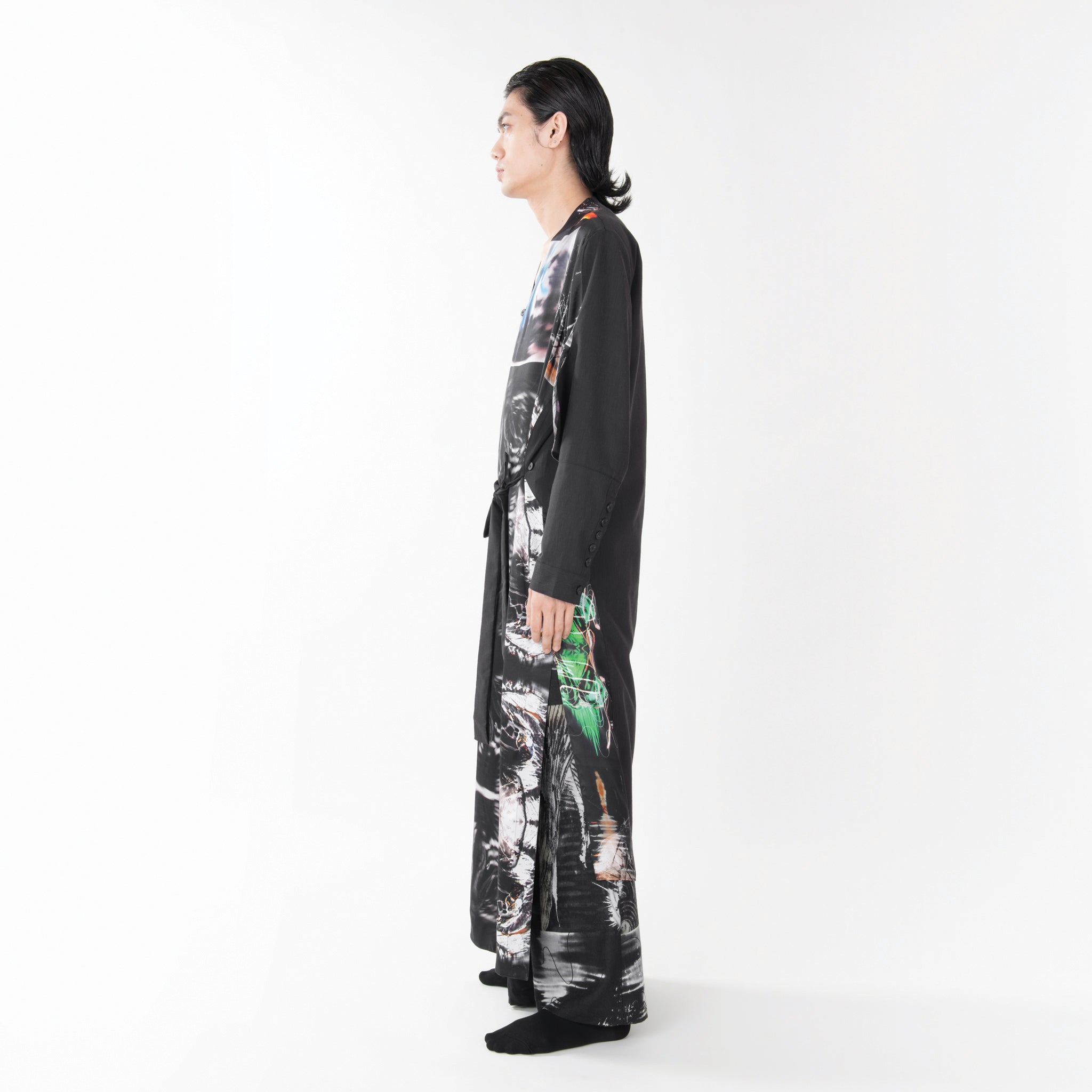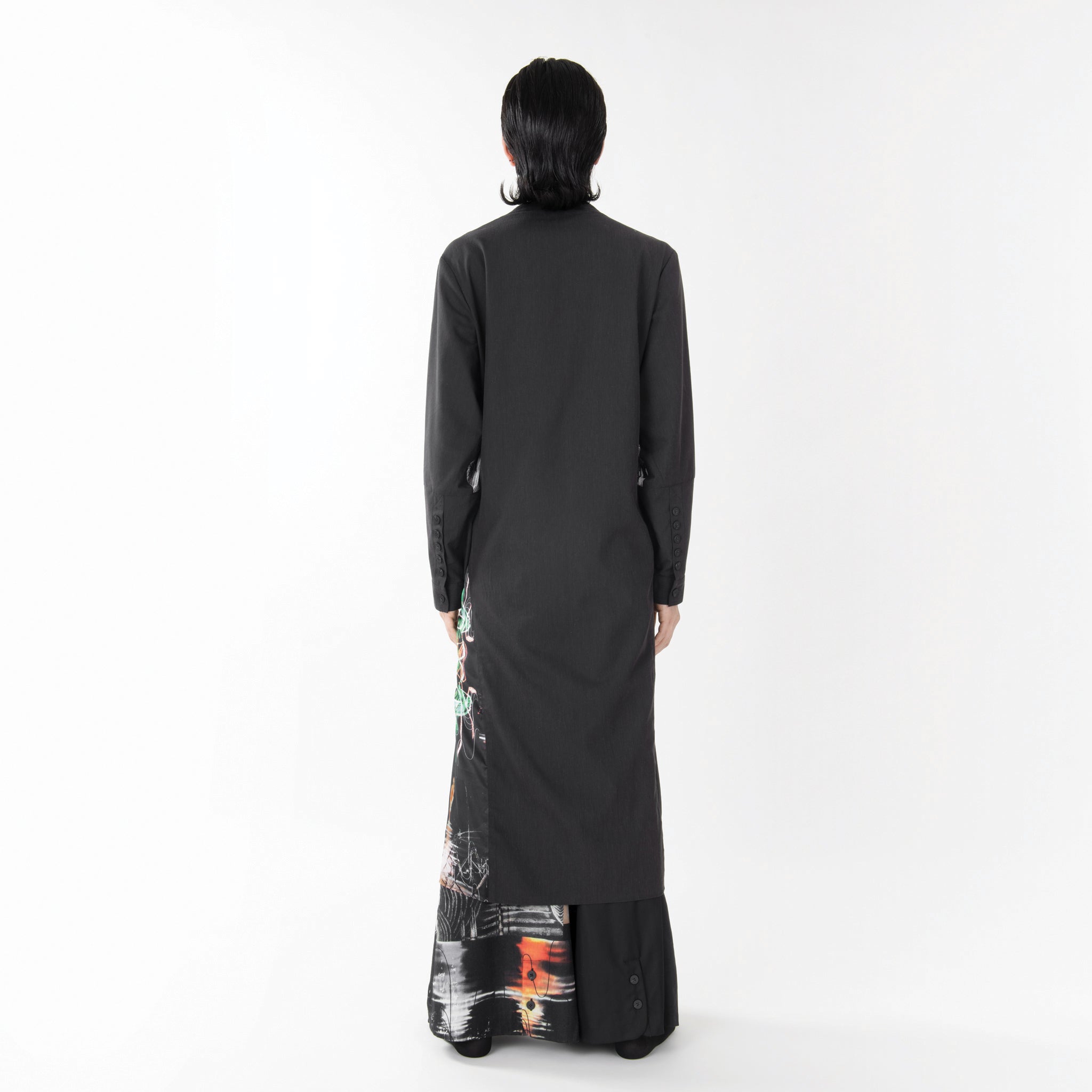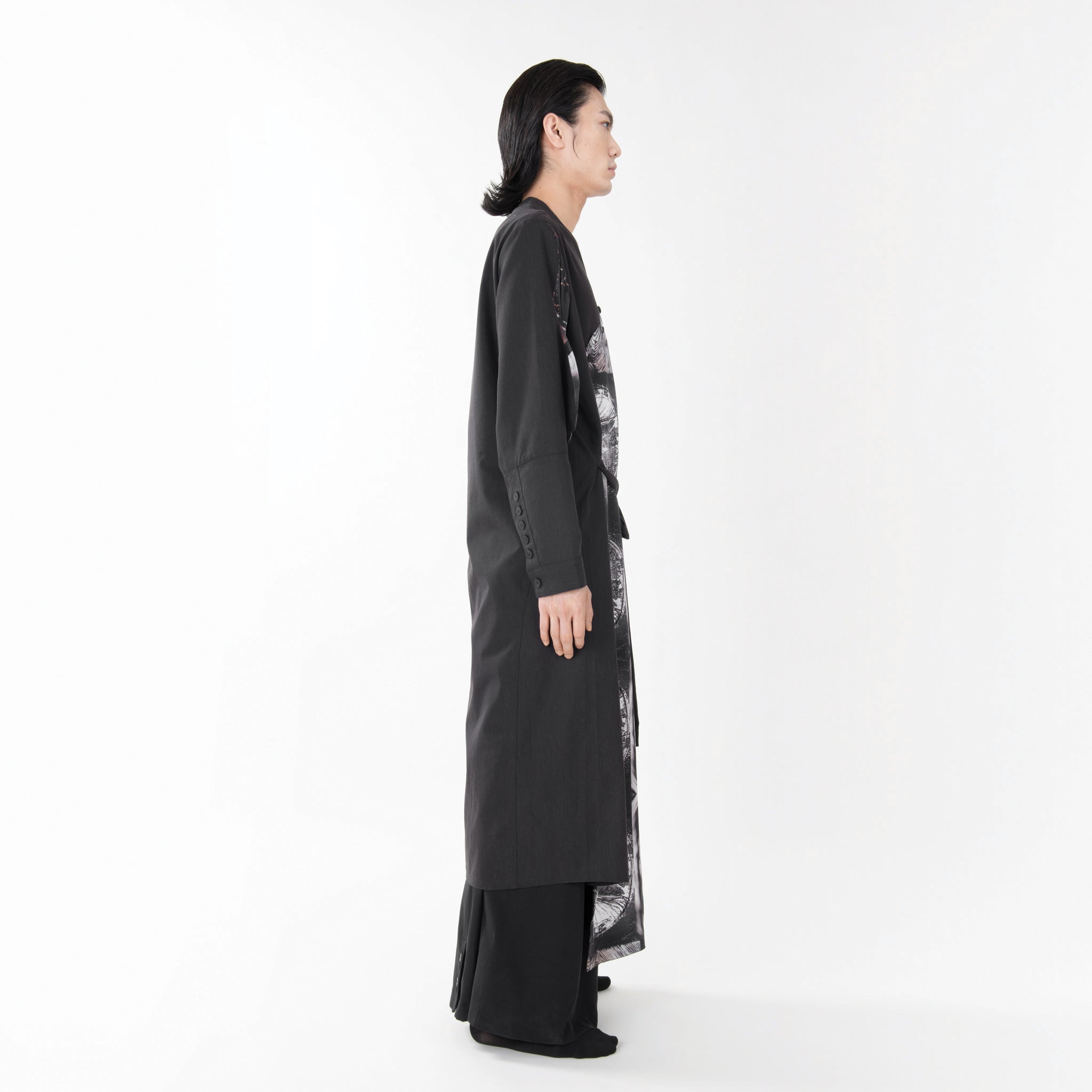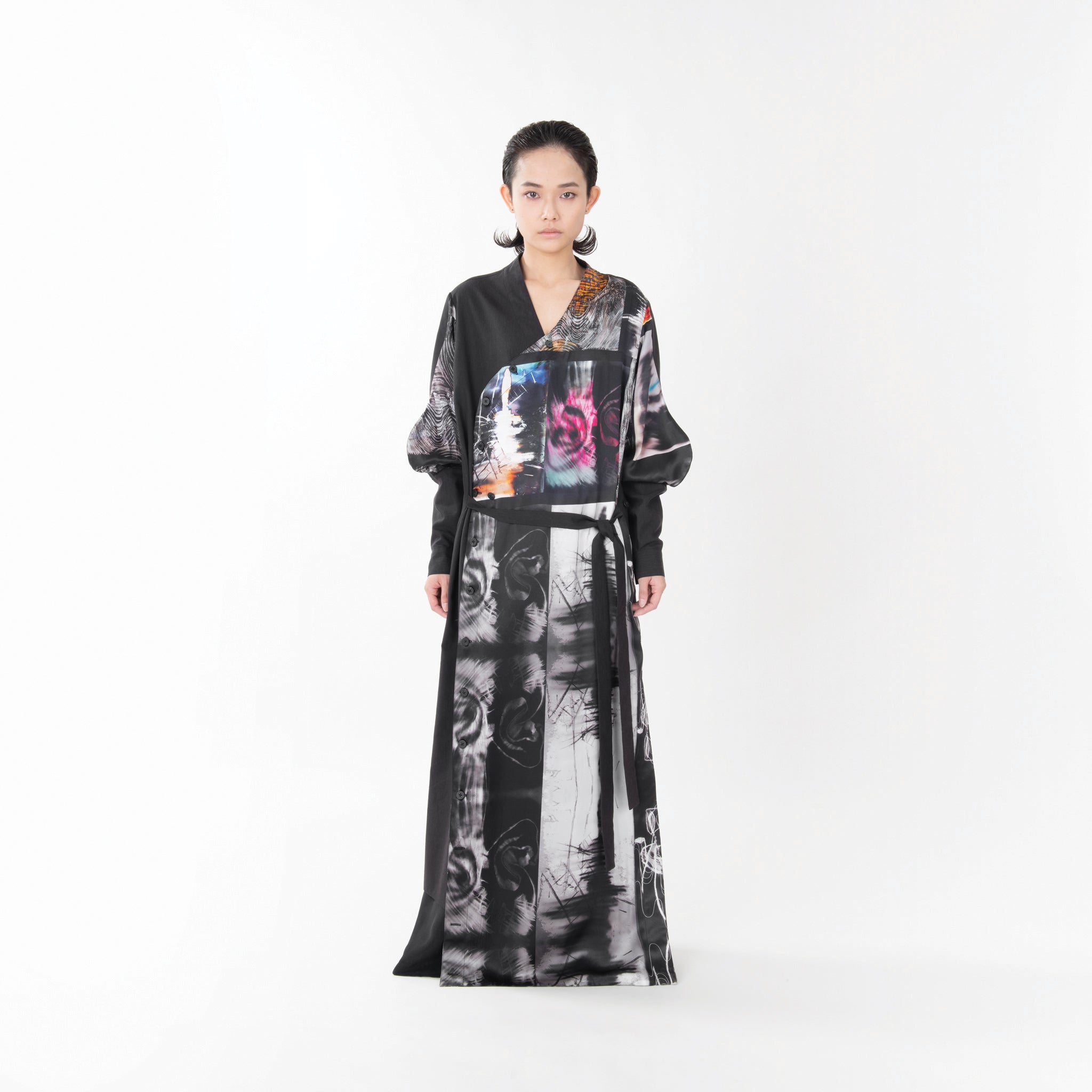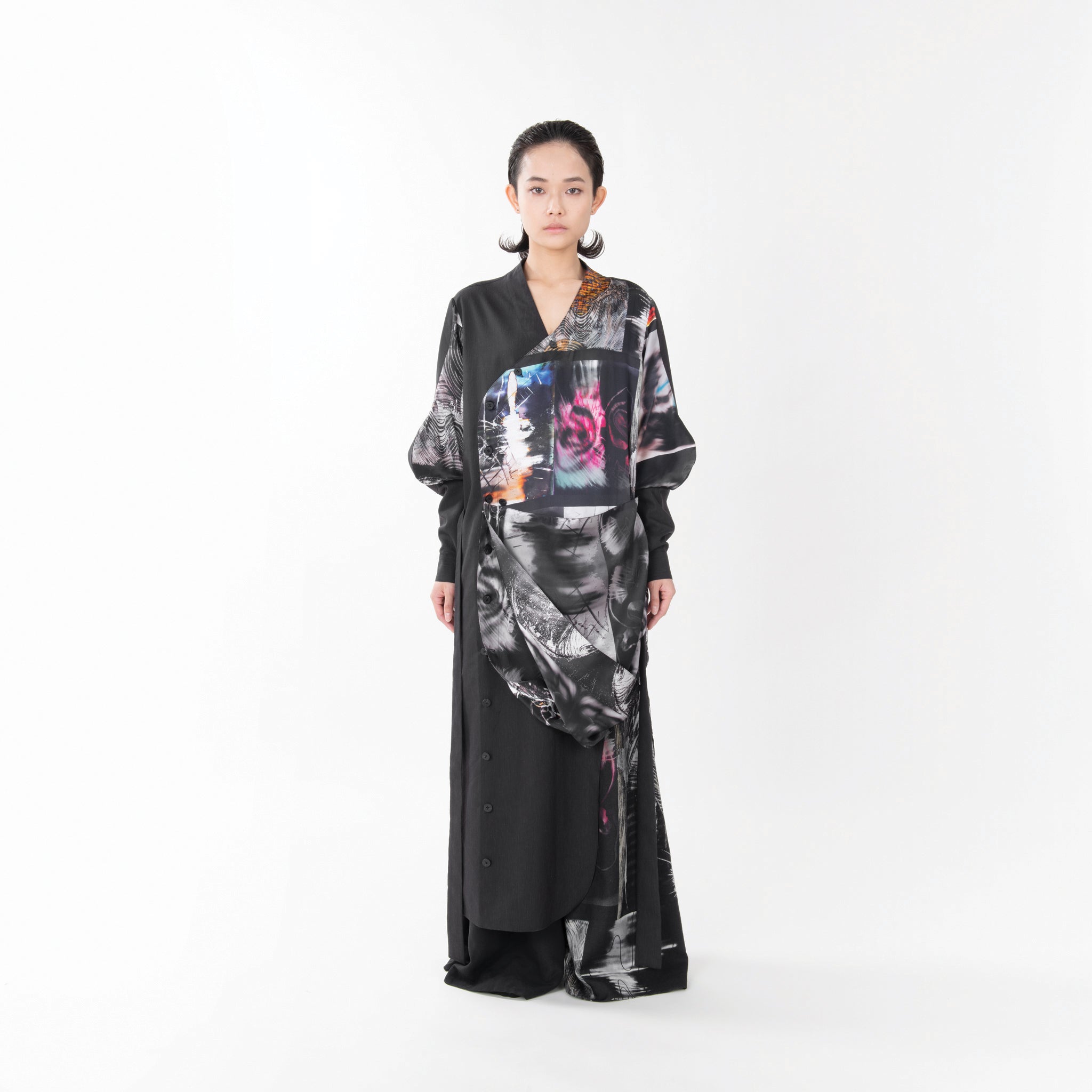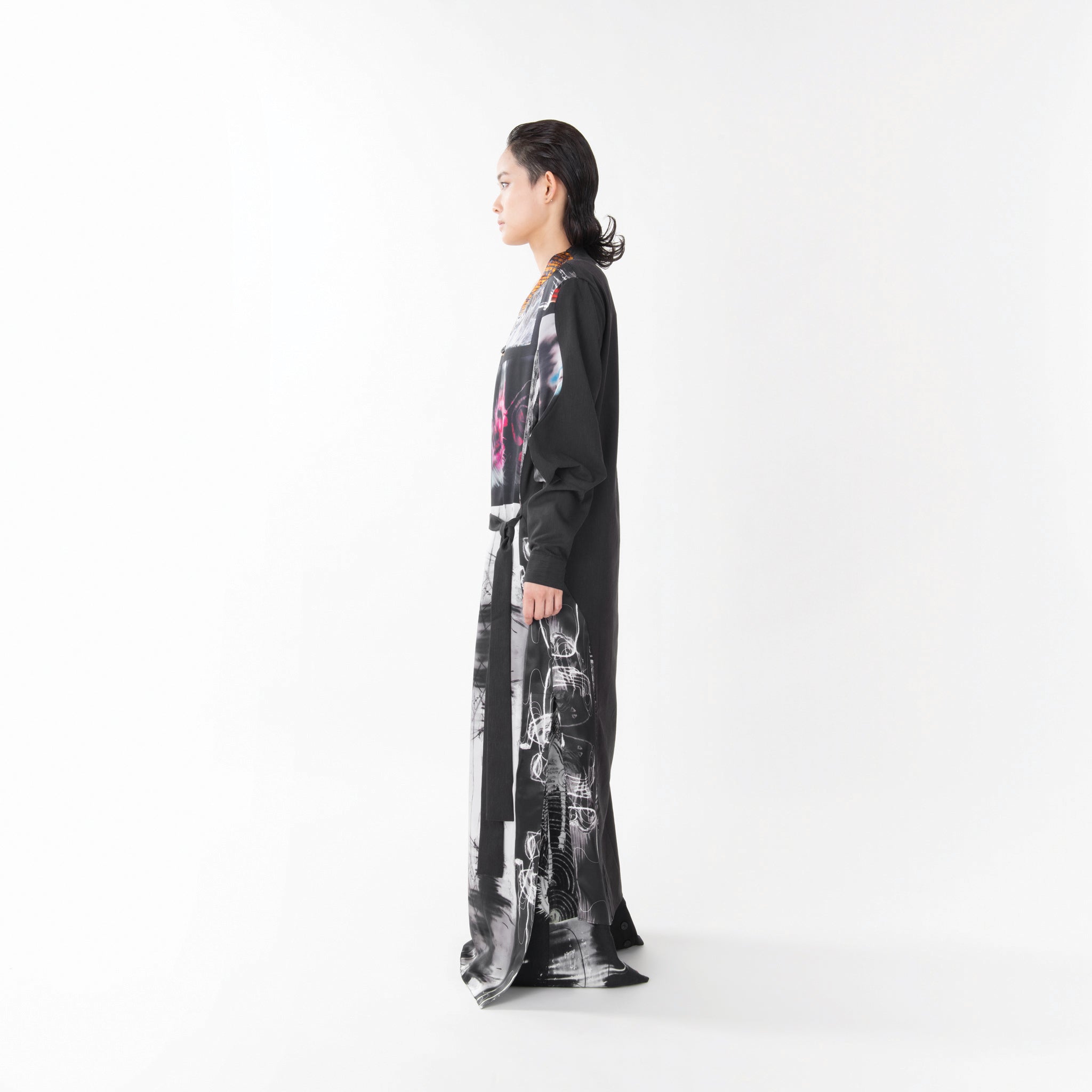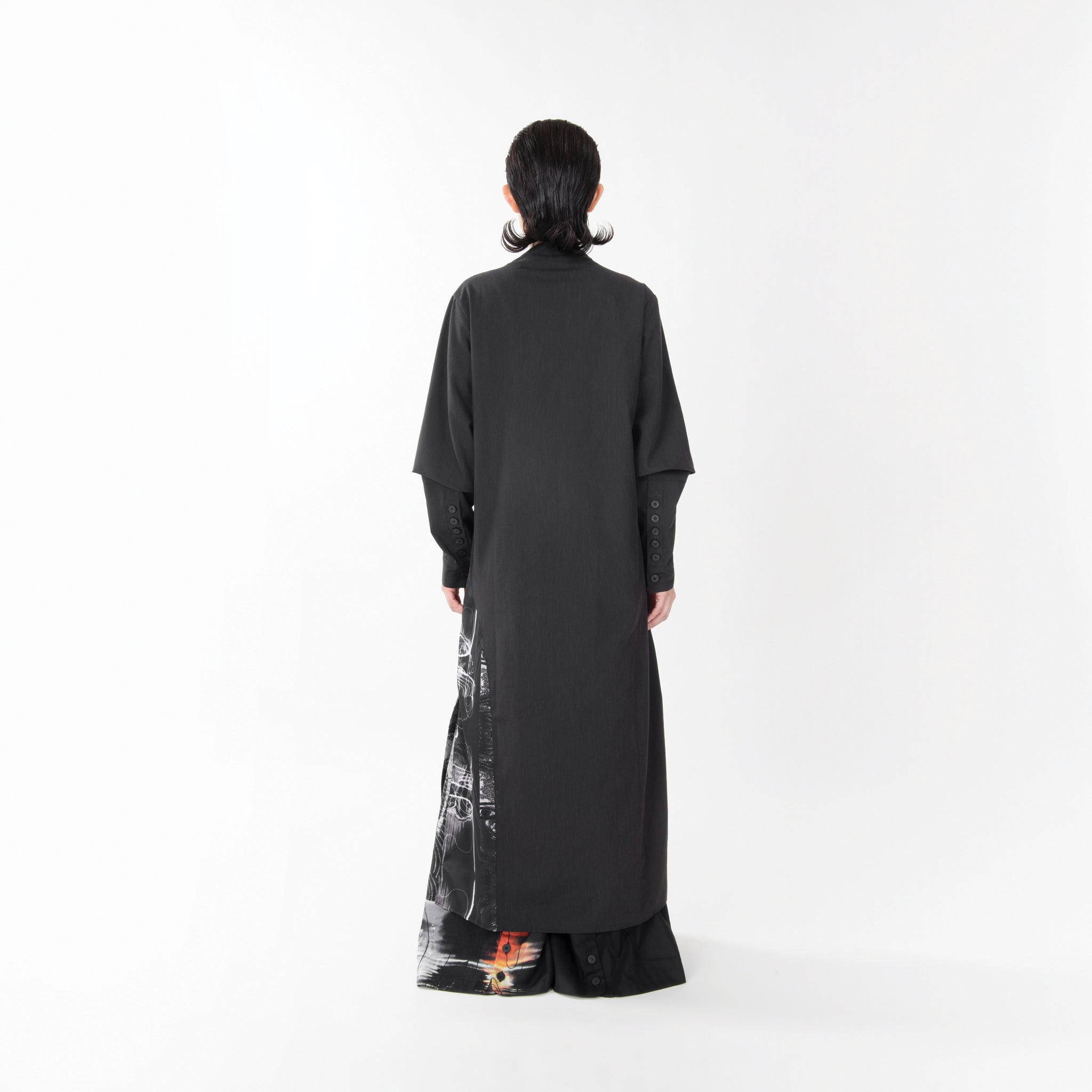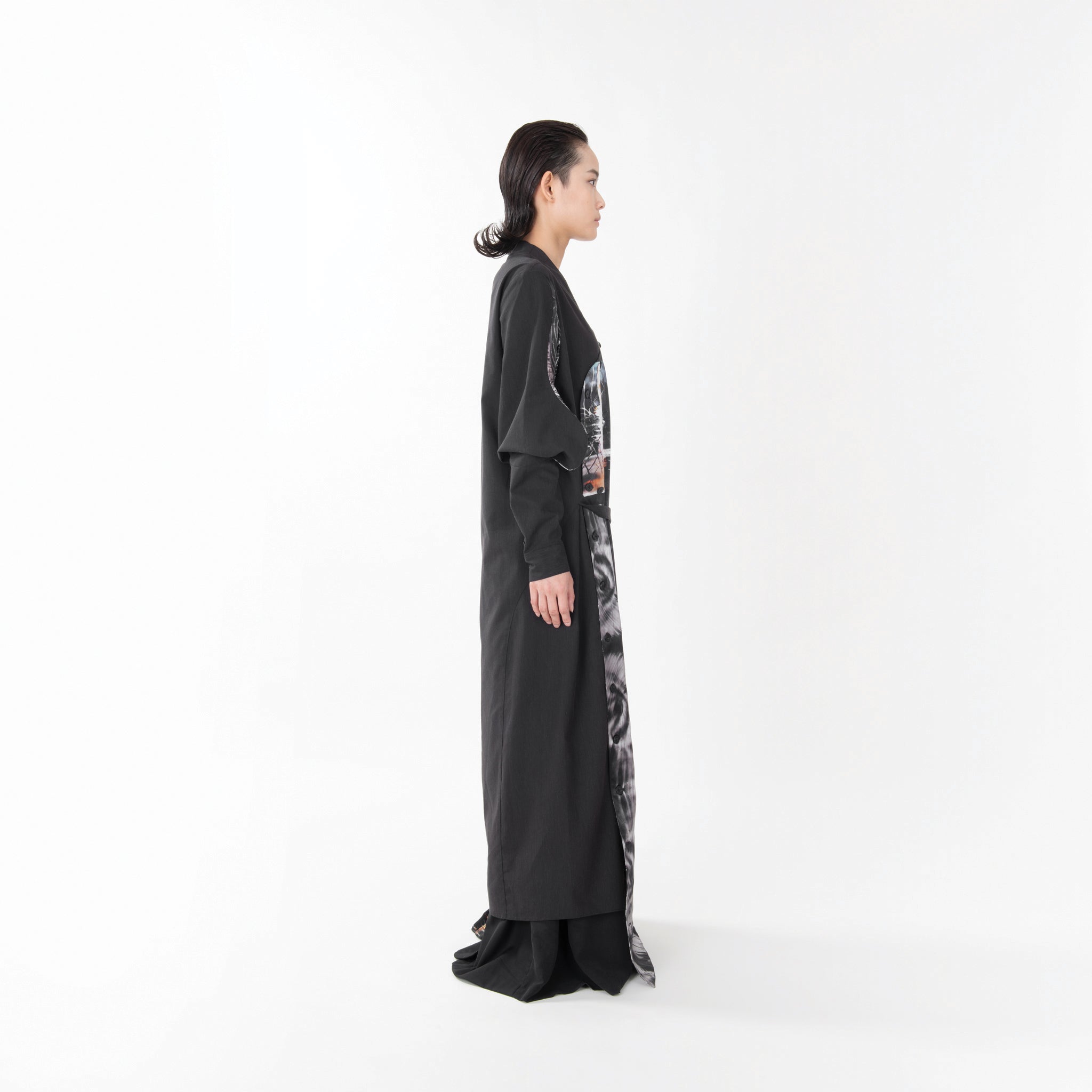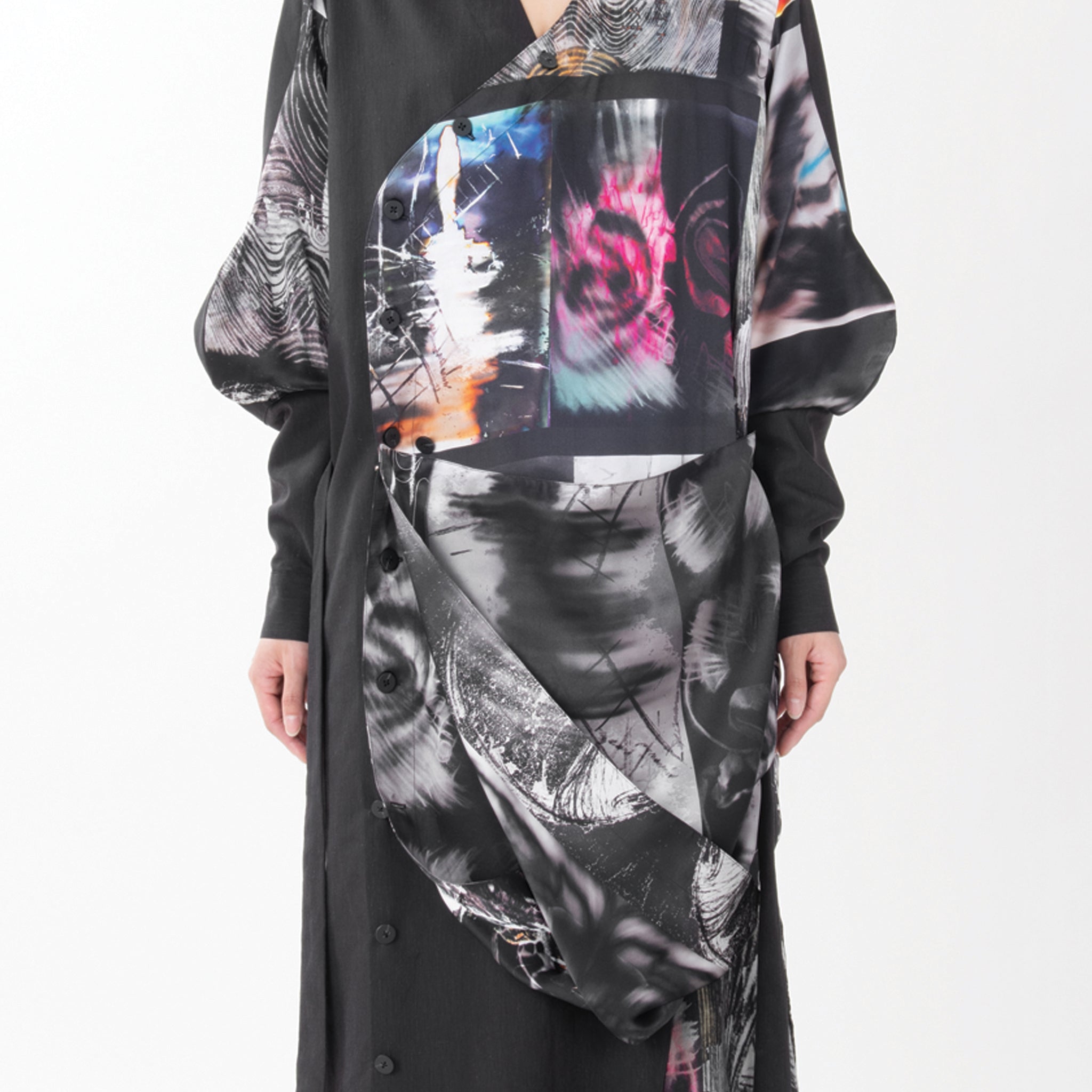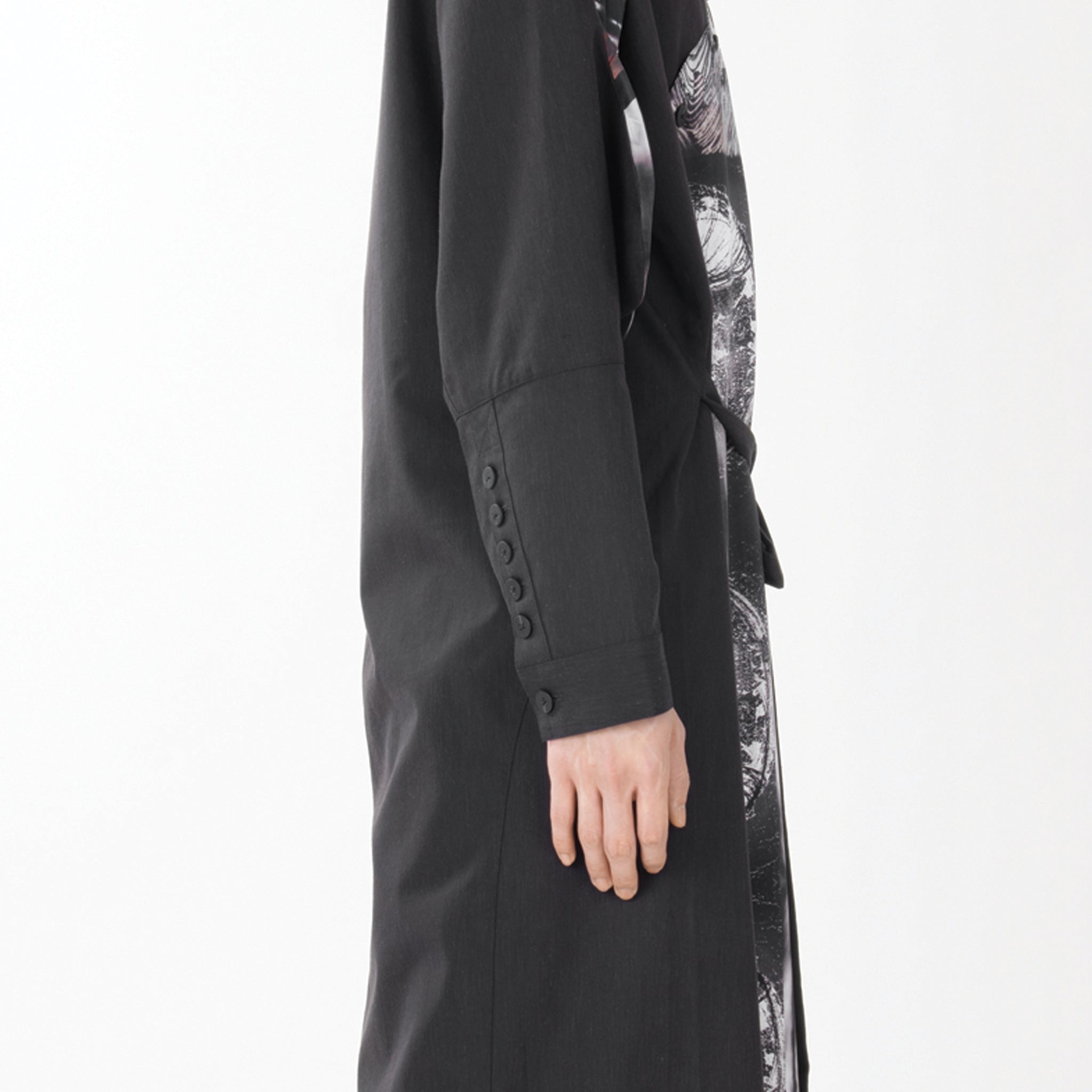 SOUND-WAVE PRINTS LONG SHIRT
GENDER NEUTRAL
The artwork of the long shirt is exclusively designed by VINCENT LI. It has been influenced by traditional Chinese clothes.
This chic and artistic long shirt It can be worn as a lightweight outwear, a long shirt, or a dress.
The front length can be adjusted by fasten the buttons around the waist. The looks of this shirt varies when you adjust the front length.
A belt can be tied up to accentuate the waistline.
It made of two different fabrics. Waved-like details are placed at the sleeves.
The skirt is perfect for going out for coffee or dining, visiting galleries or museums, and attending a special event.
[Compostion]
100% SILK Digital Print
ECO-COSY & LINEN [EcoCosy® fibres are made from sustainably-managed and renewable plantations]
[Size]

Medium Chest 122CM Waist 122 CM
SMALL Chest 115CM Waist 115CM
EXTRA SMALL Chest 108CM Waist 108CM
[CARE]
Cold Wash
Do Not Blench
Warm Iron
Share