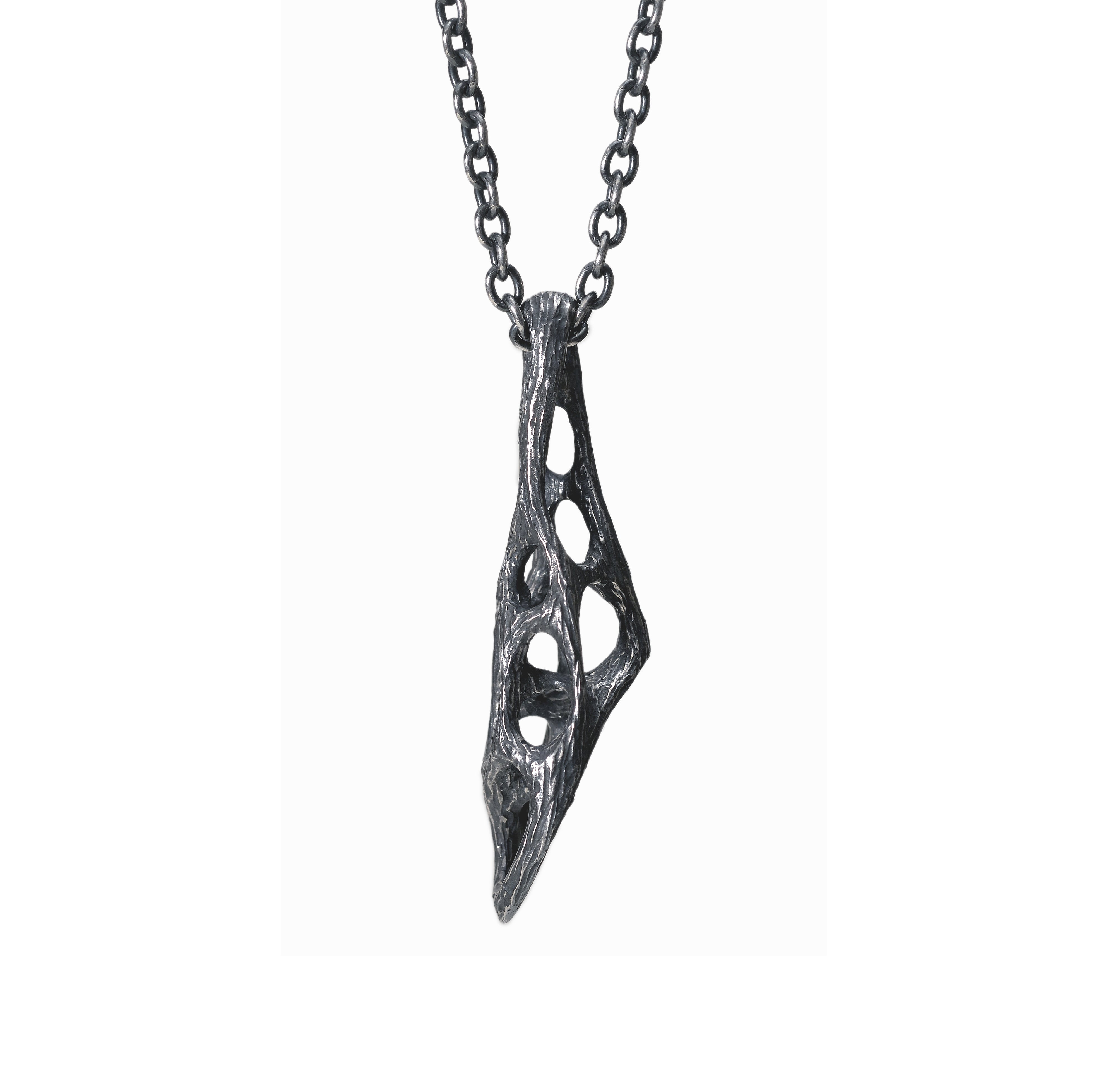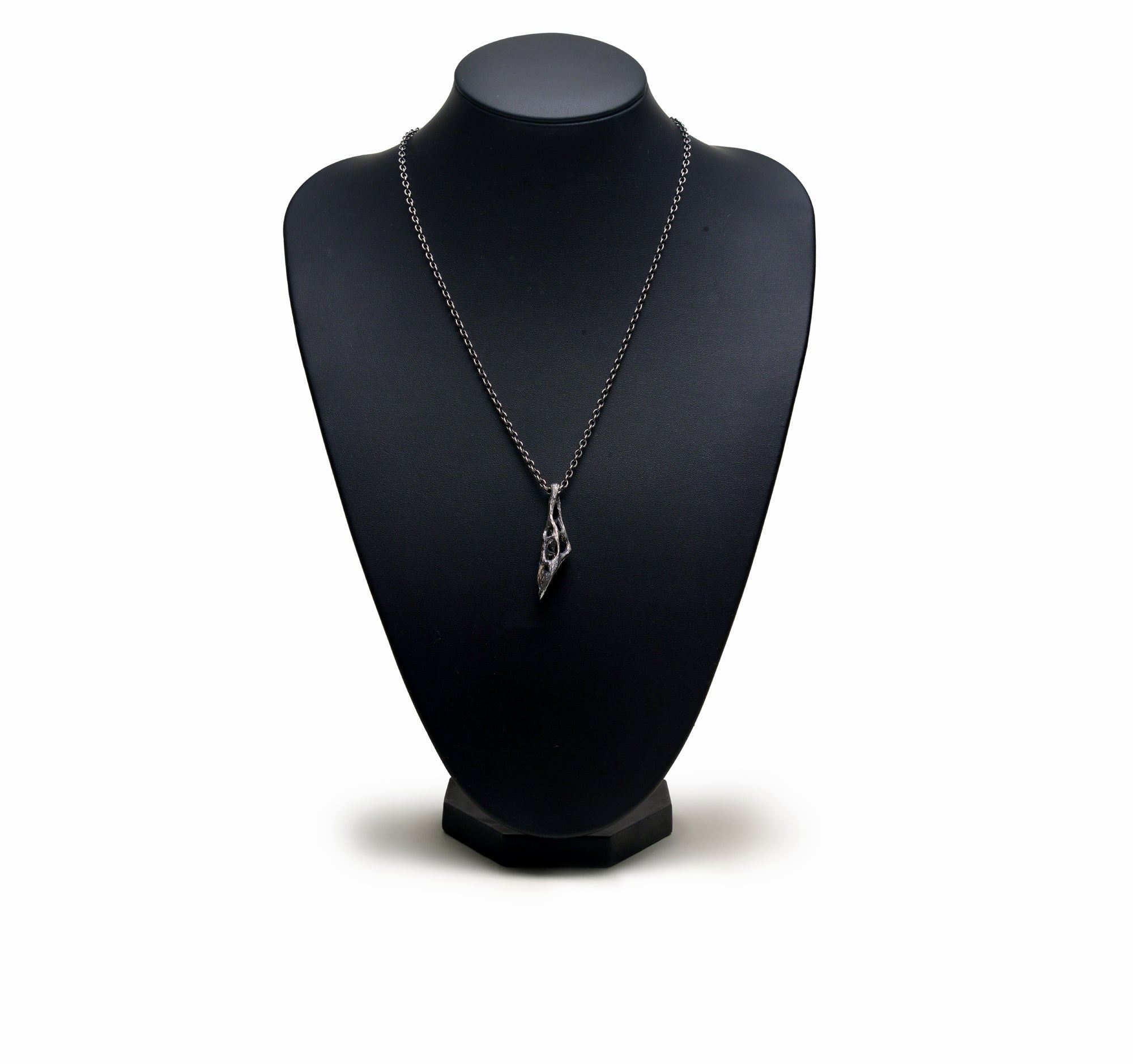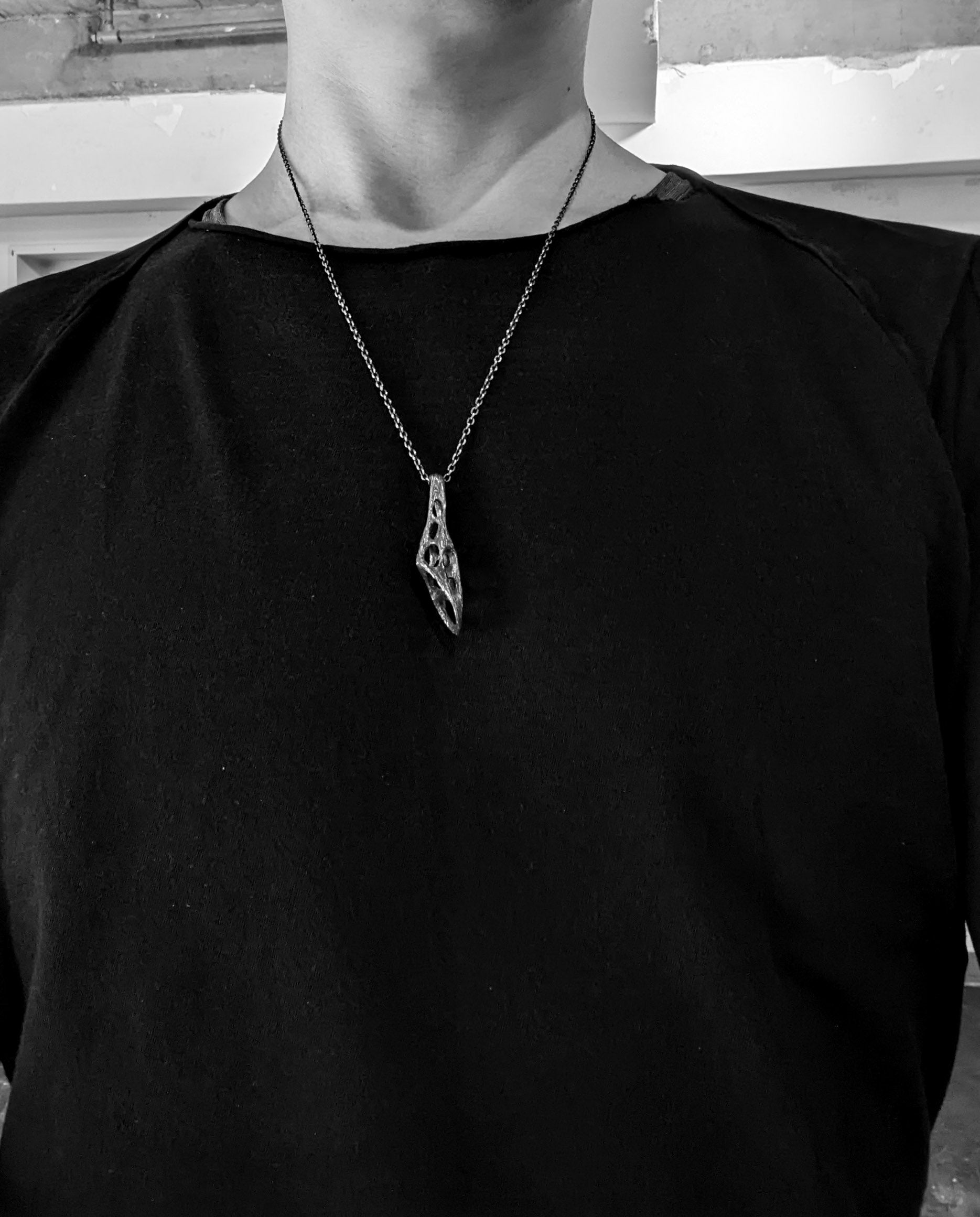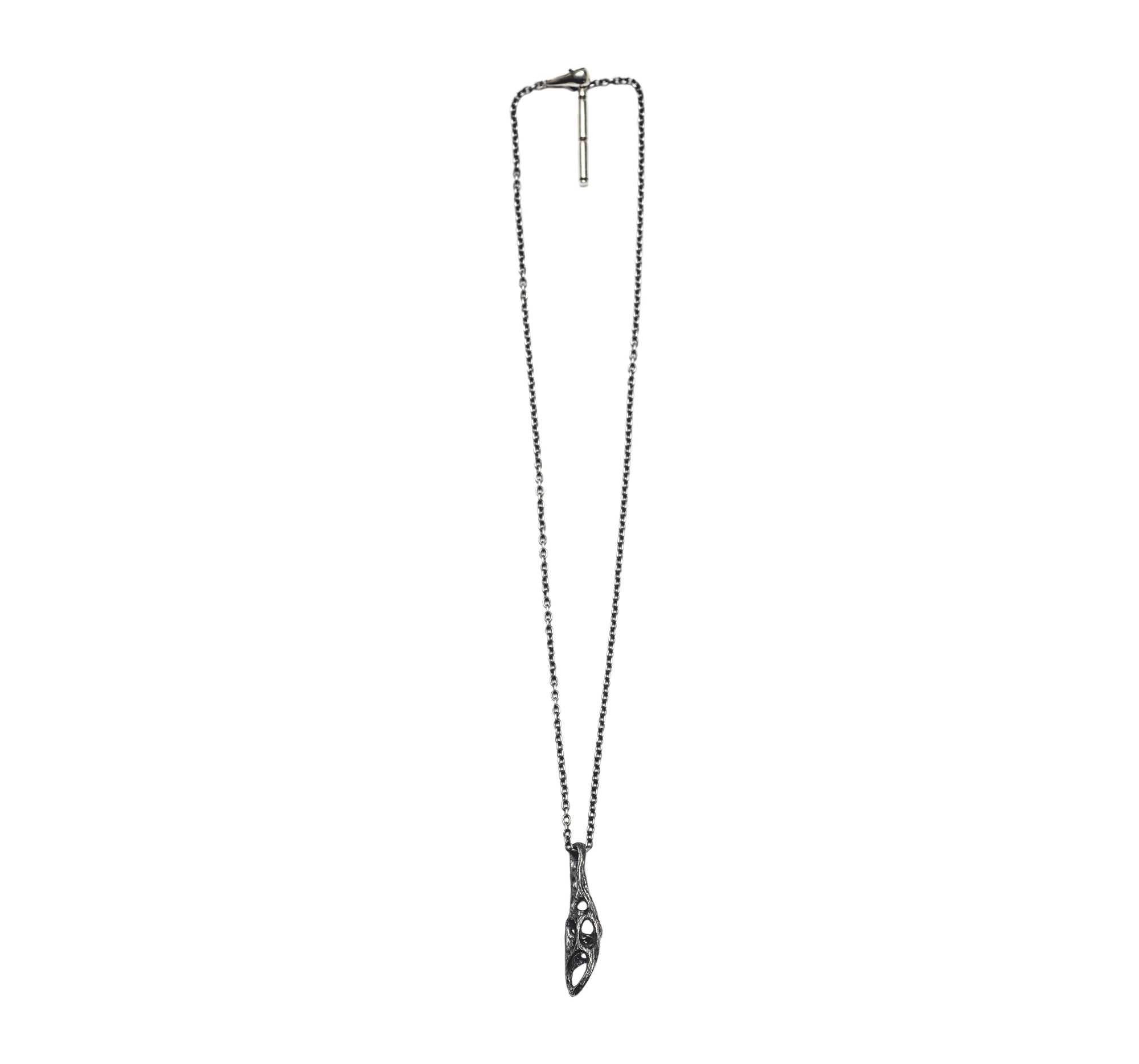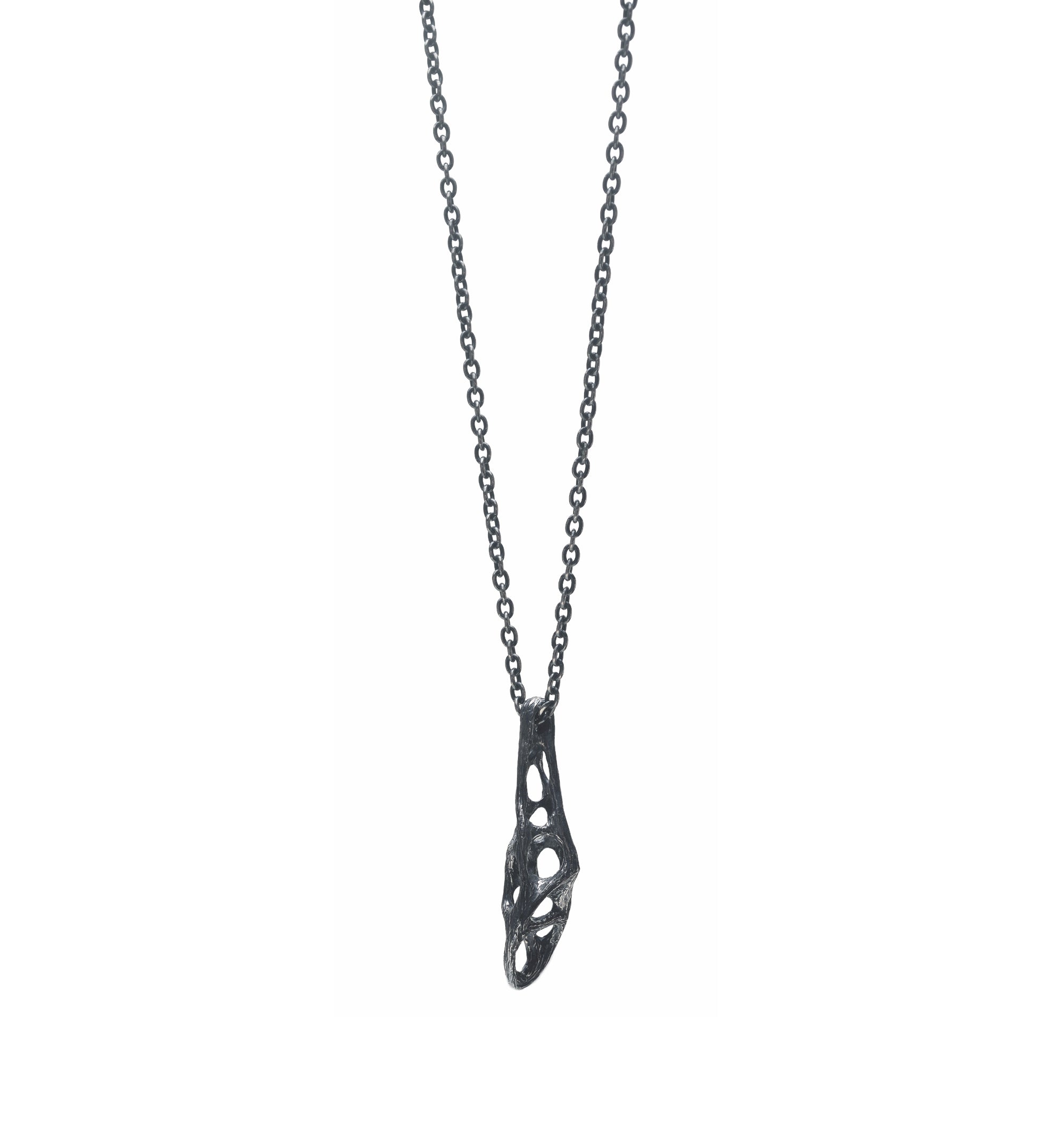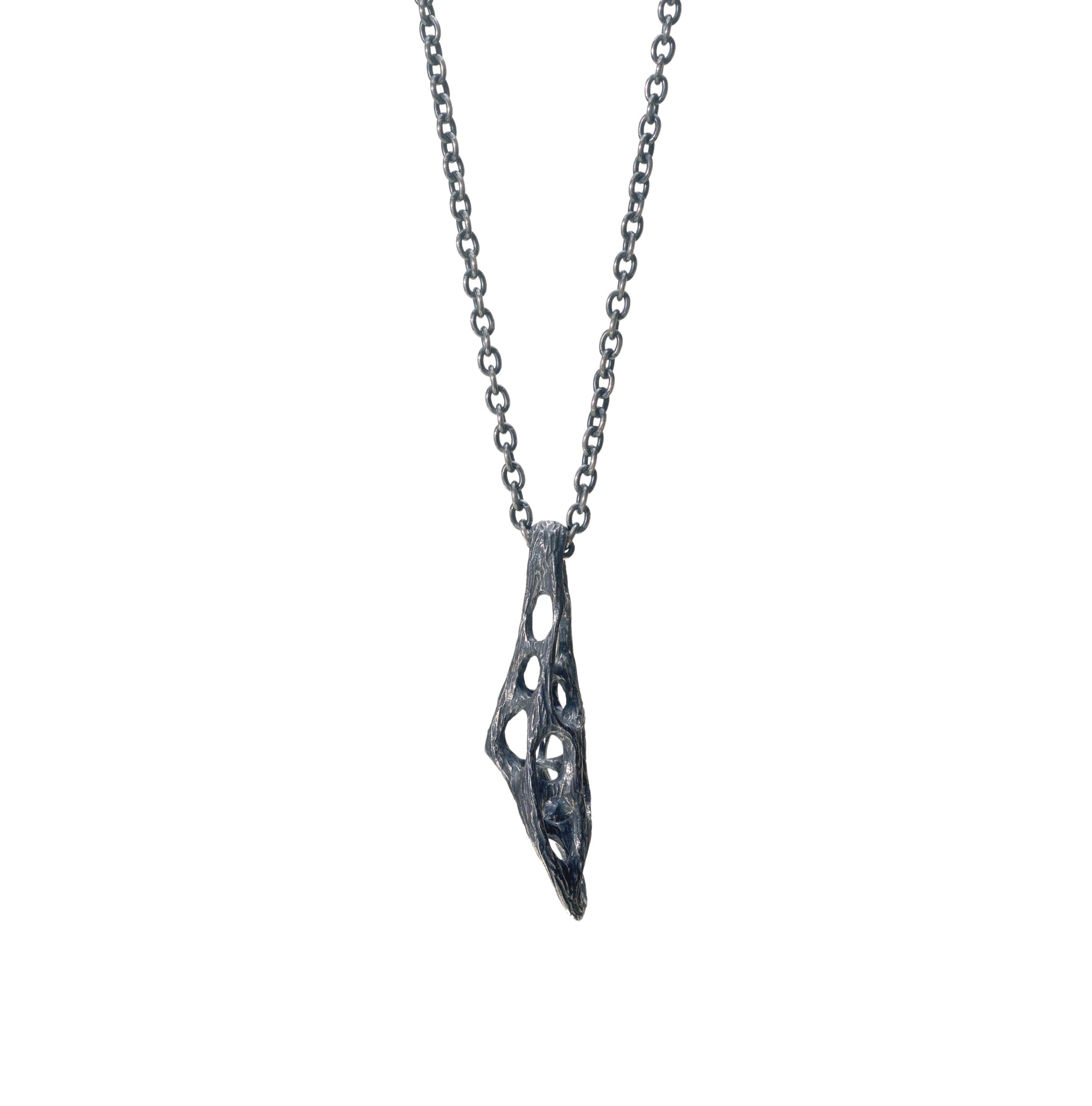 hollows - Silver necklace with original clasp
※This work is made to order.
I will be produced after receiving your order.
Since my works are made to order product, it takes about 3-4 weeks to ship
I sometimes sculpt with hollows as my theme.
Hollows in nature, such as tree caves and caves, continue to change little by little and become more and more complex.
The hollows give a feeling of long time and life.

There is a change in the way holes and caverns can be seen by overlapping them.
The work as I see it and the work as someone else sees it have different points of view and different feelings depending on the viewer.
It is an elusive and free image that exists, but is always different, always changing, and has no essence.

The black part of the silver will shine more brightly as it is used.Please enjoy the atmosphere that changes with time.
[ Chain length ] 
60 cm
[ Material ]
・Silver925
Share