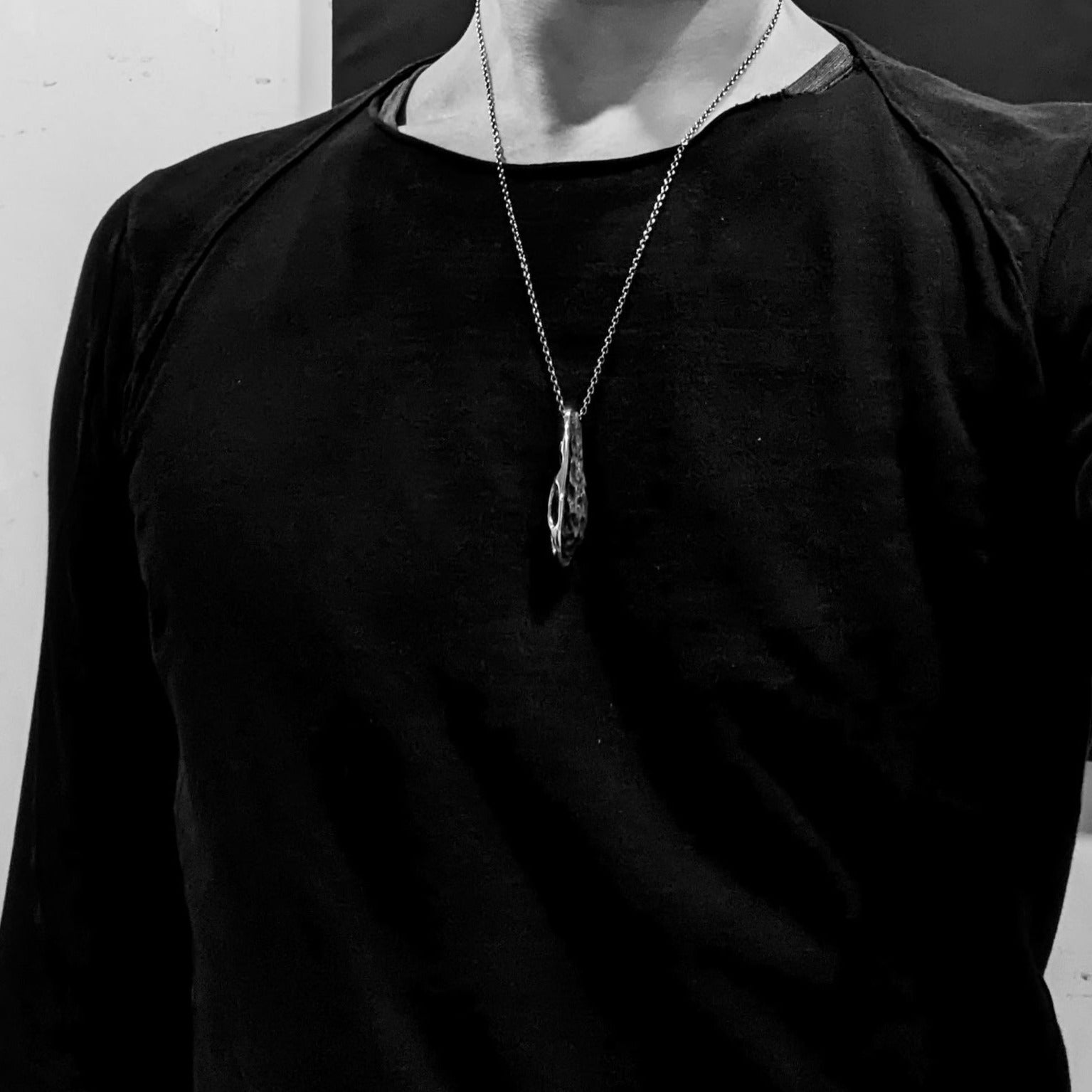 fusion - Silver necklace with original clasp
※This product is made to order.
The product will be shipped in 3-4 weeks.


The theme is decadence and generation.
Things are born, eventually broken, and then born again.
For example, if you look at plants growing on rocks or ruins, you may be able to feel that time.
There are various charms there, such as fleetingness and strength.
This product is sculpted with the ephemeral beauty of things that continue to change.

The black part of the silver will shine more brightly as it is used.
Please enjoy the atmosphere that changes with time.


[ Chain length ]
・60cm
[ Material ]
・Silver925
Share