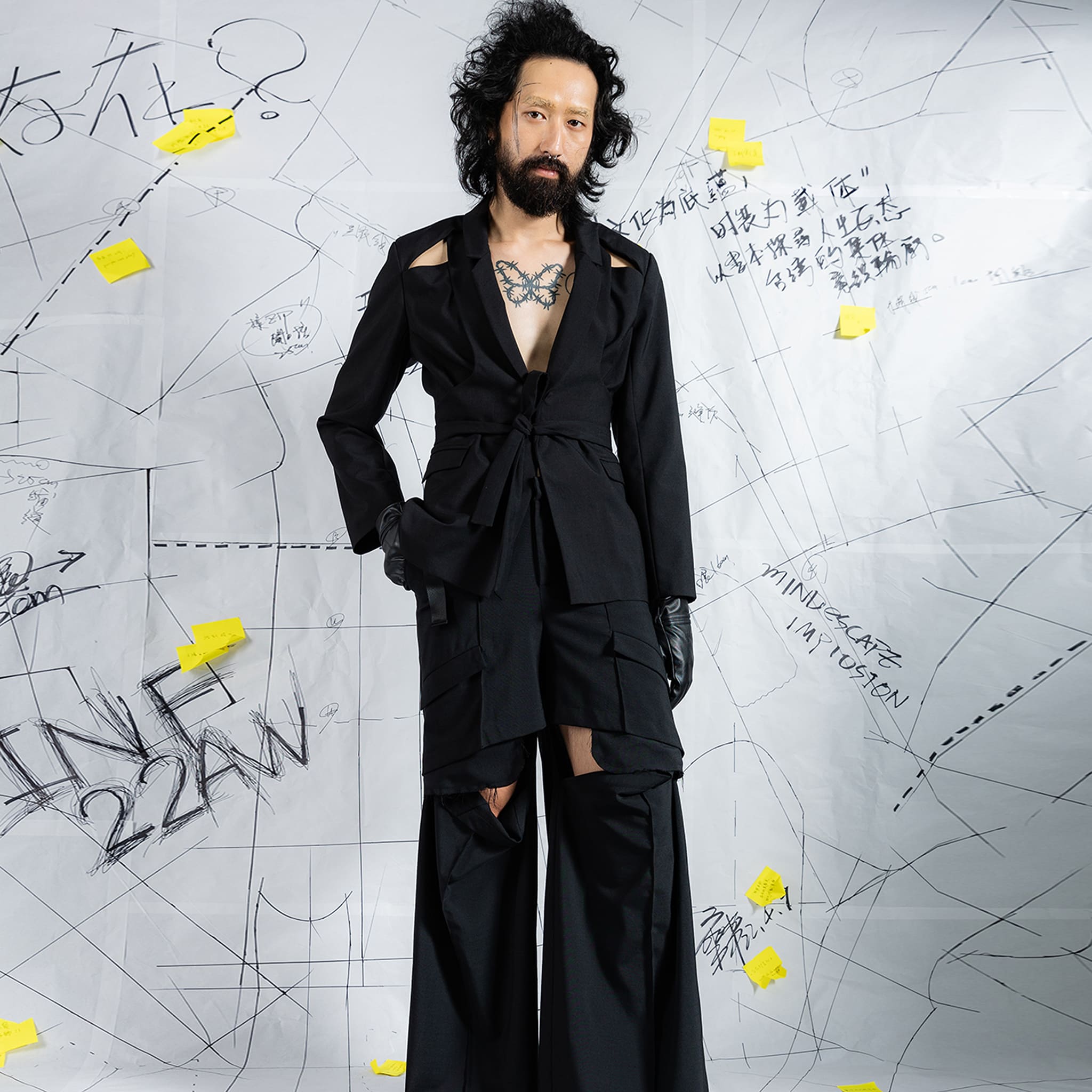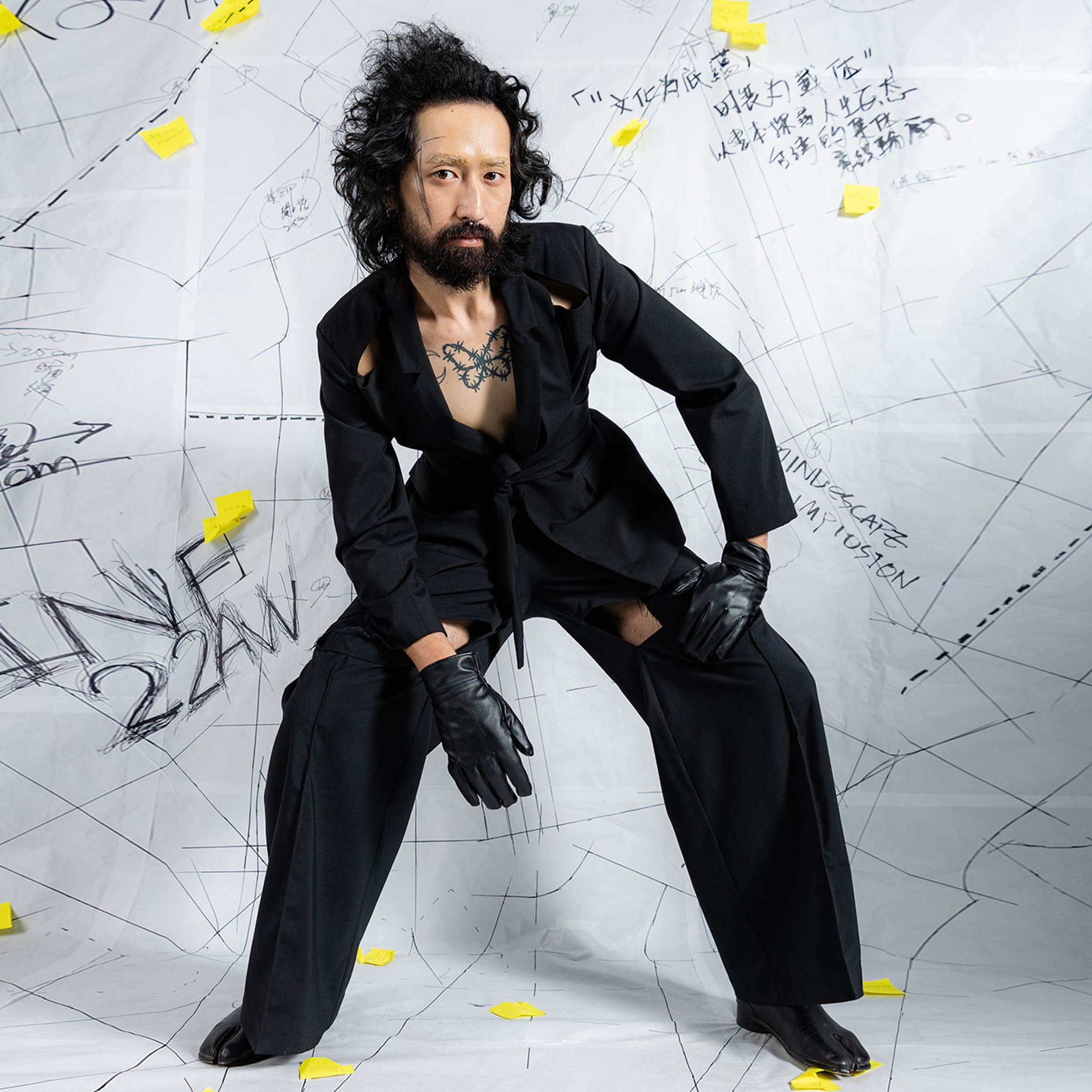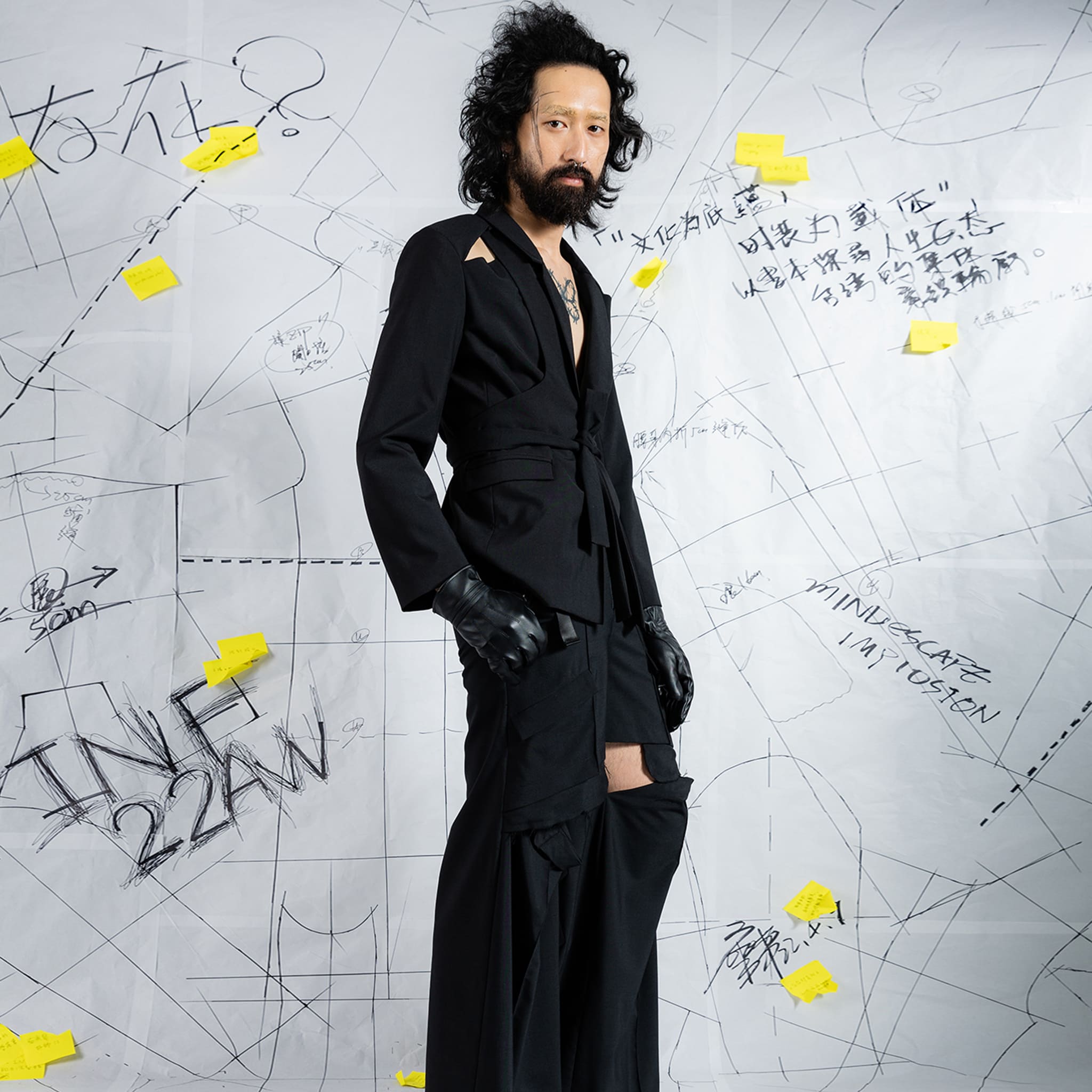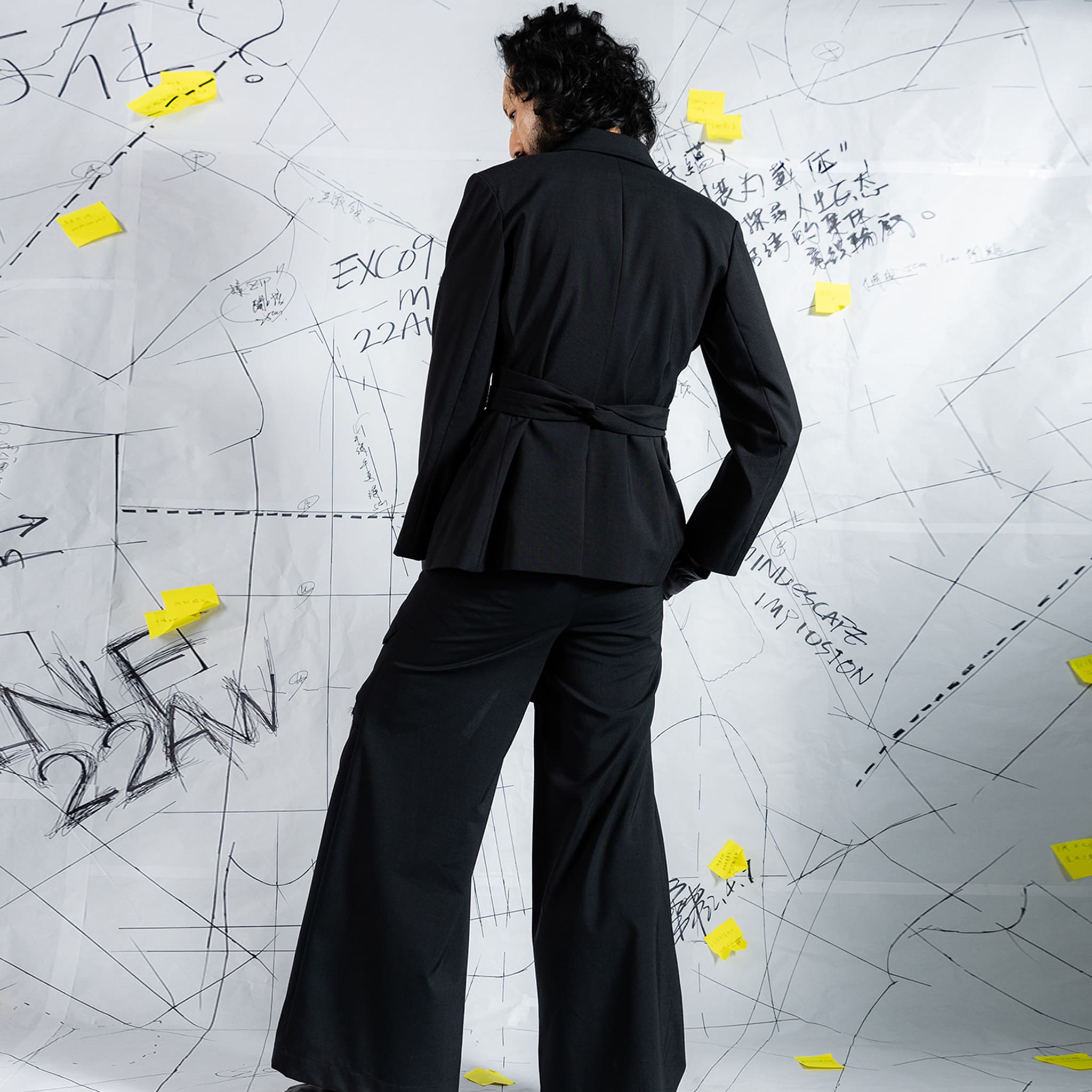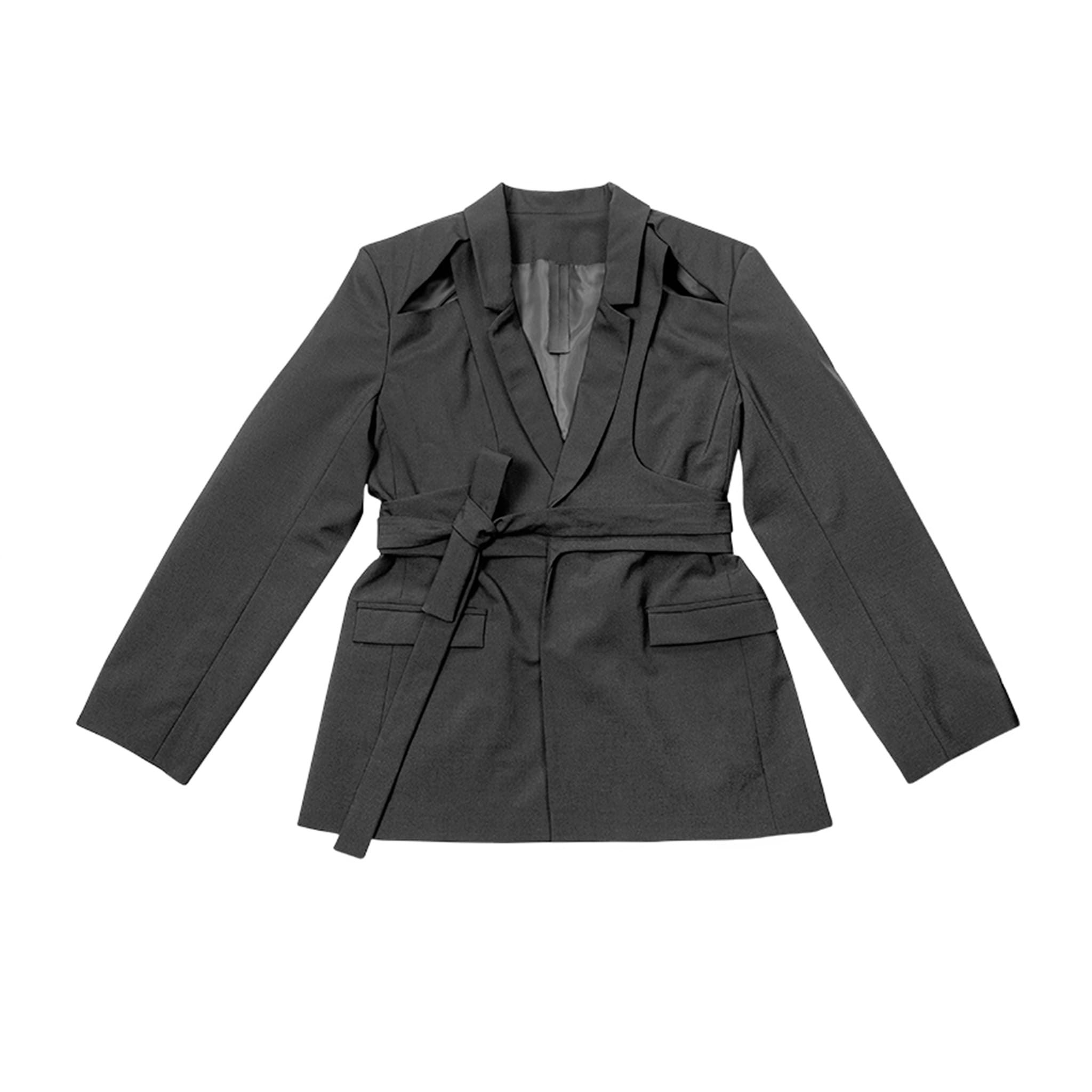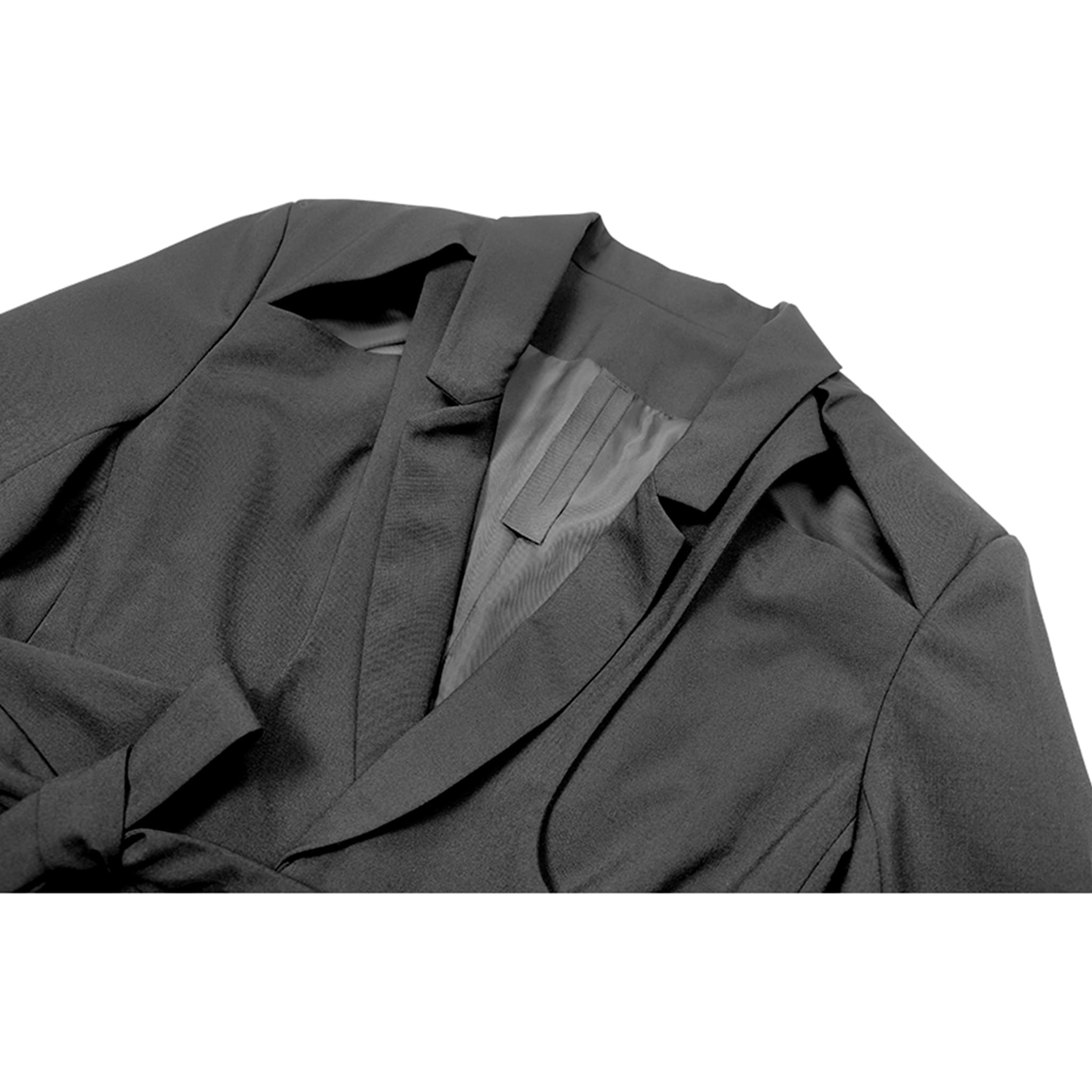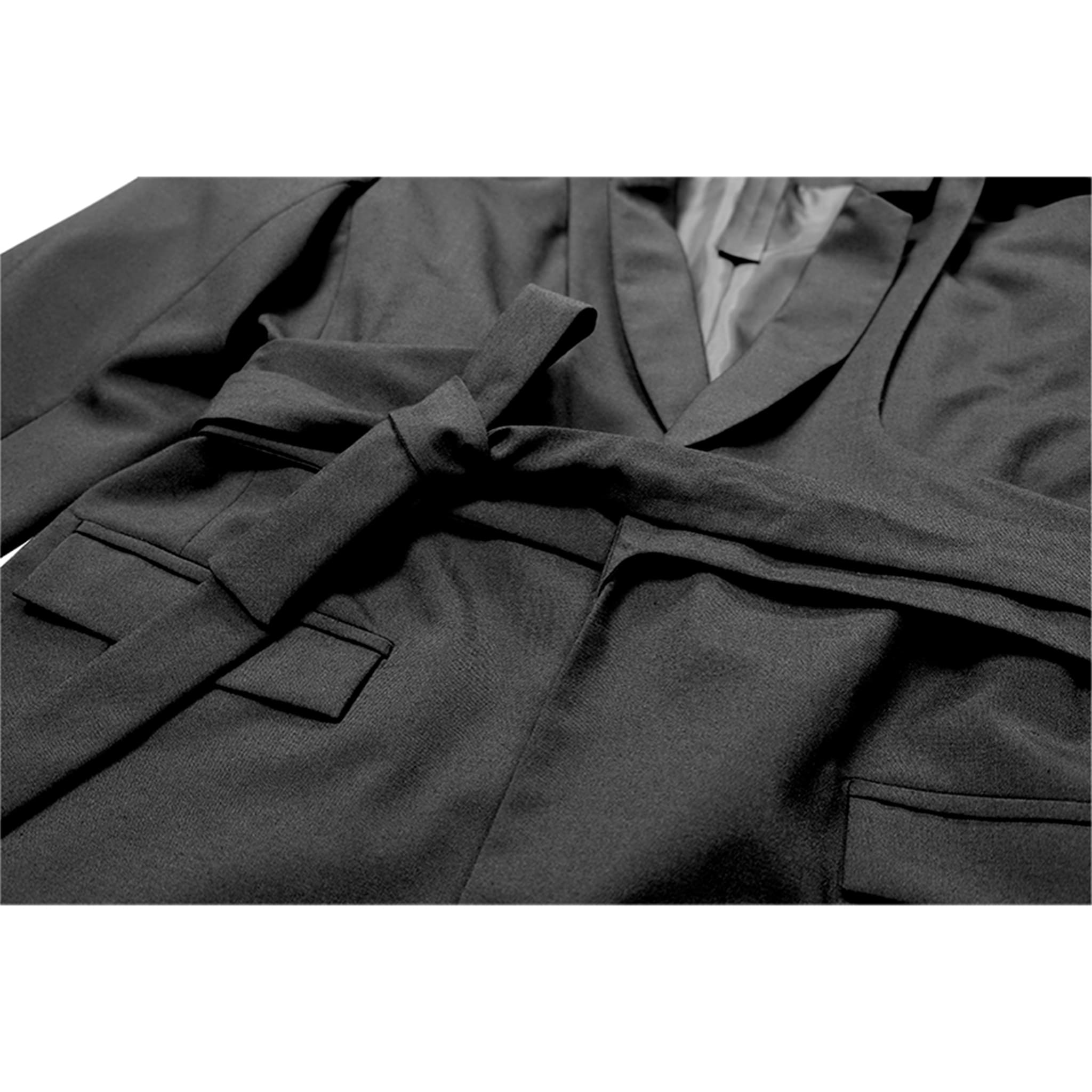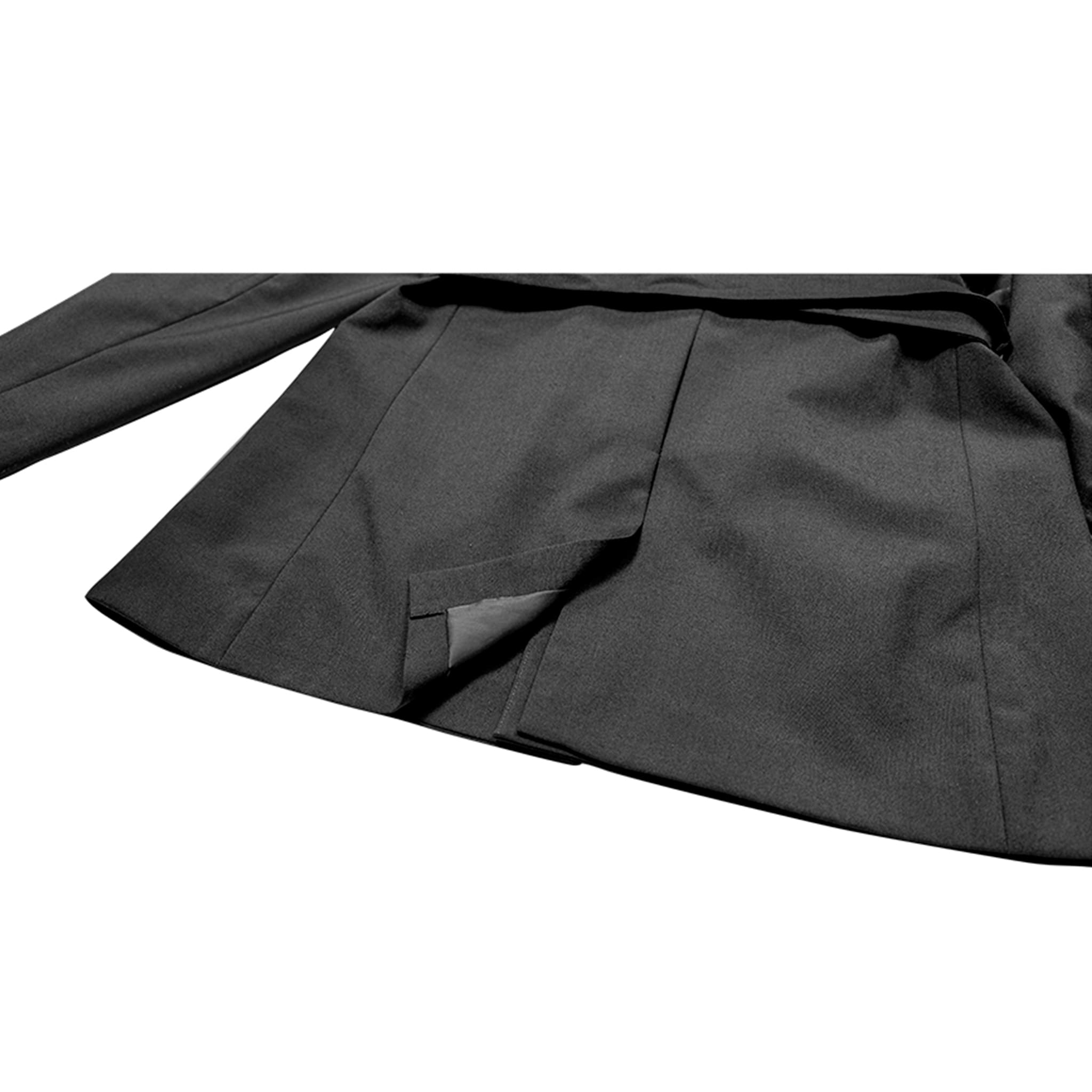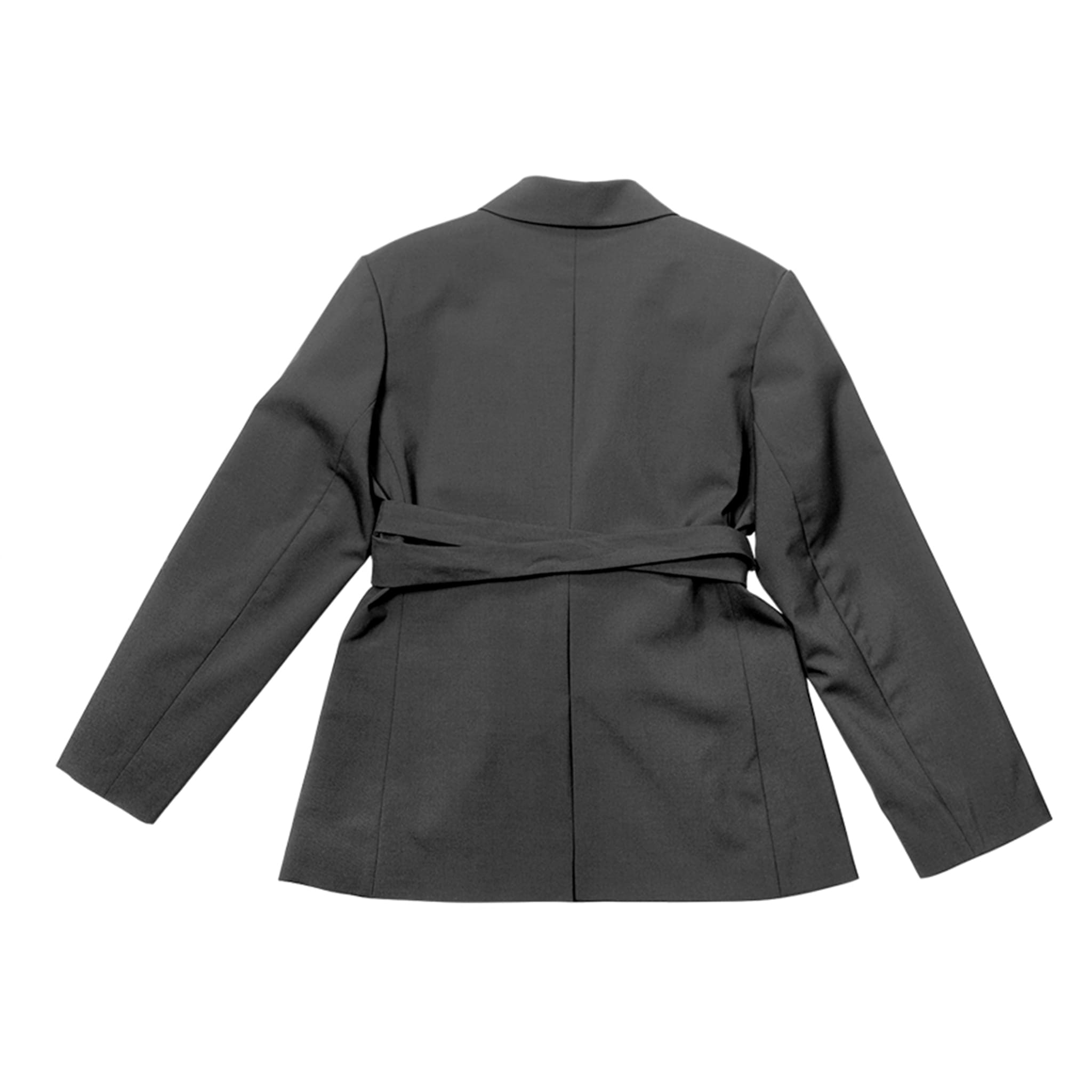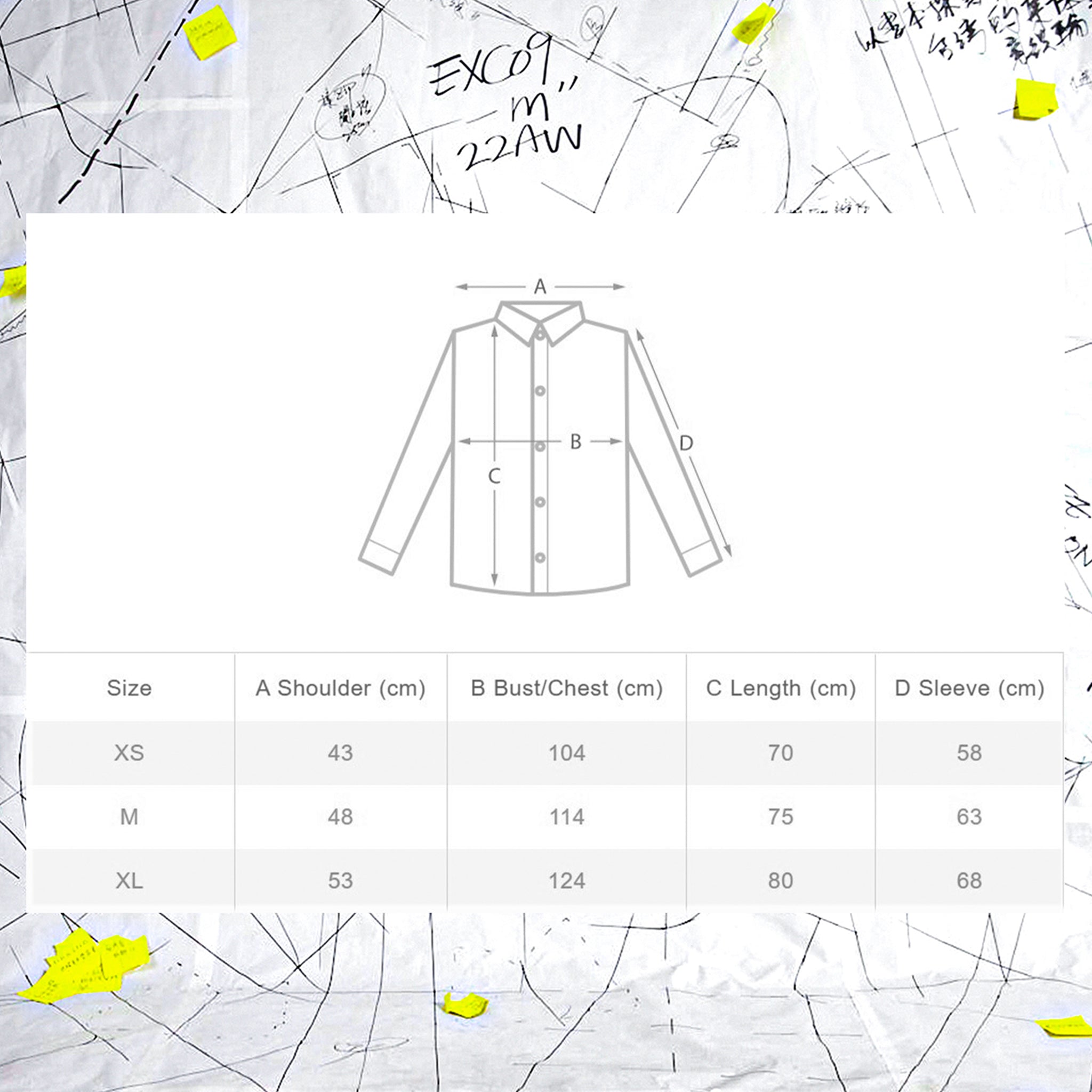 Shoulder Cutout Tied Waist Blazer
INF 22AW EXISTENCE

Design

The details of the pattern are based on the formal short blazer. The suit's lapel is deconstructed and deformed into a long trapezoidal strap. Different binding methods are used to intimate waist cinchers or belts; the strap can be bound from the back to the front. Tied with a bow, the bow will echo the structure of the collar and multi-layered body pieces, and enrich the visual effect. You can also tie it in a half circle at the front or back to make a long draping bathrobe look. When wearing alone, the cutout of the shoulder can highlight your shoulder bones, presenting the feminine beauty within men and women's strongness and sexiness at the same time; through the cutout with other colors' garments, it can create distinctive visual effects.

This blazer can be paired with this season's "deconstructed floor-to-ceiling wide-leg trousers", making the look trim and stylish.
Composition

Wool 40%
Polyester 57%
Spandex 3%

Color

Black

Care

Dry clean
Do Not Bleach
Low Heat
Do Not Tumble Dry

Model size
188cm / 80 kg
product size M

Delivery time
7-14 working days
Free shipping worldwide
Share