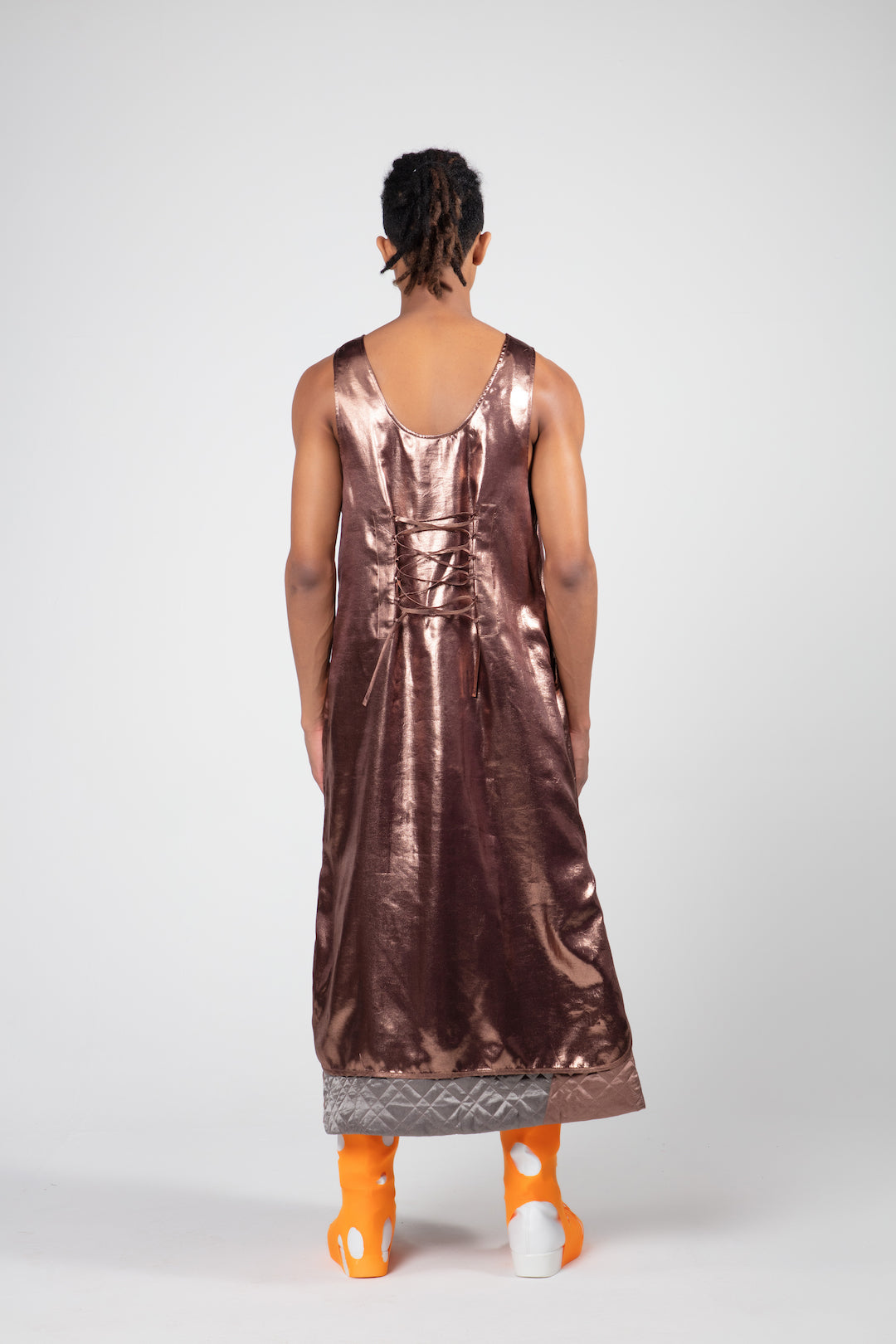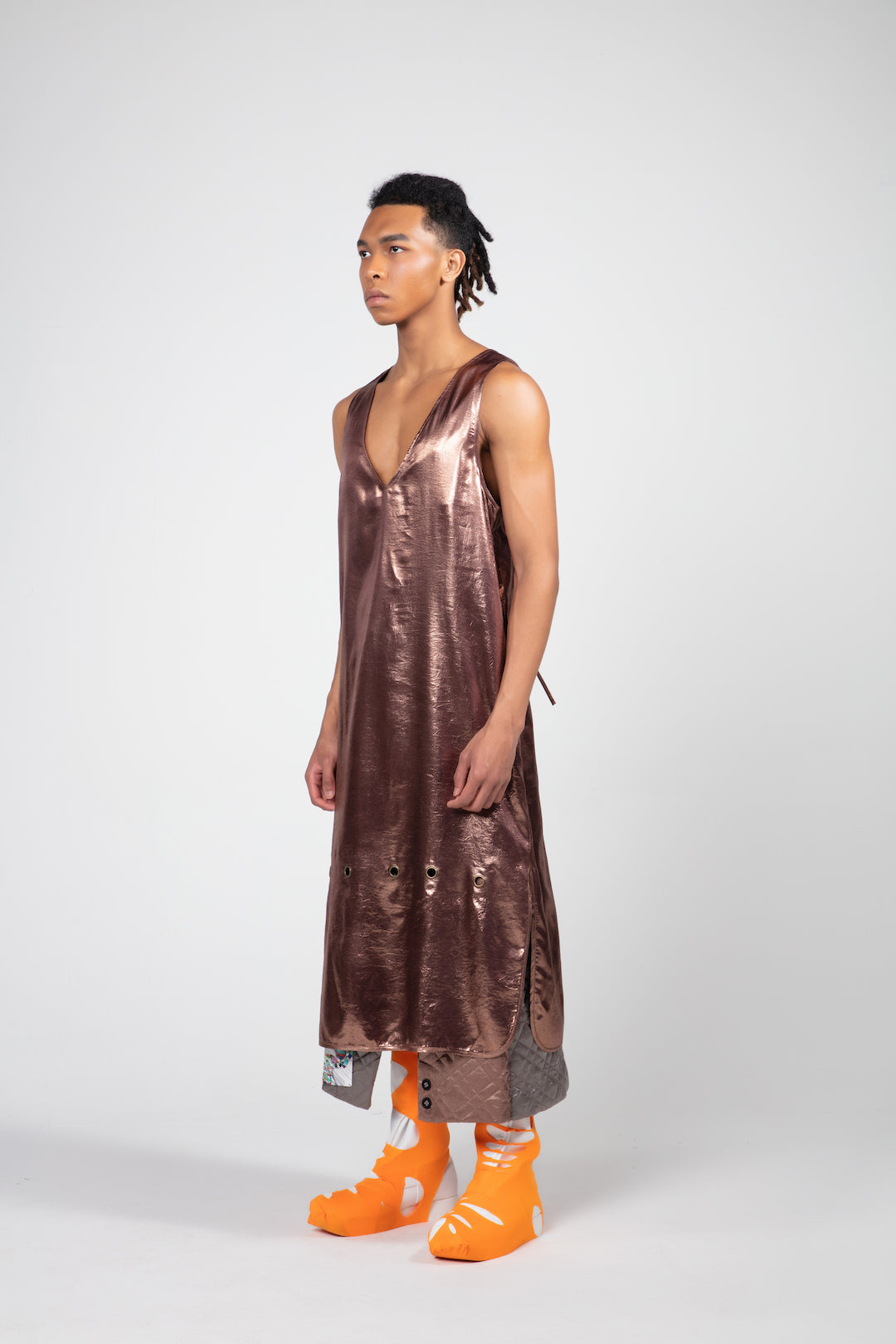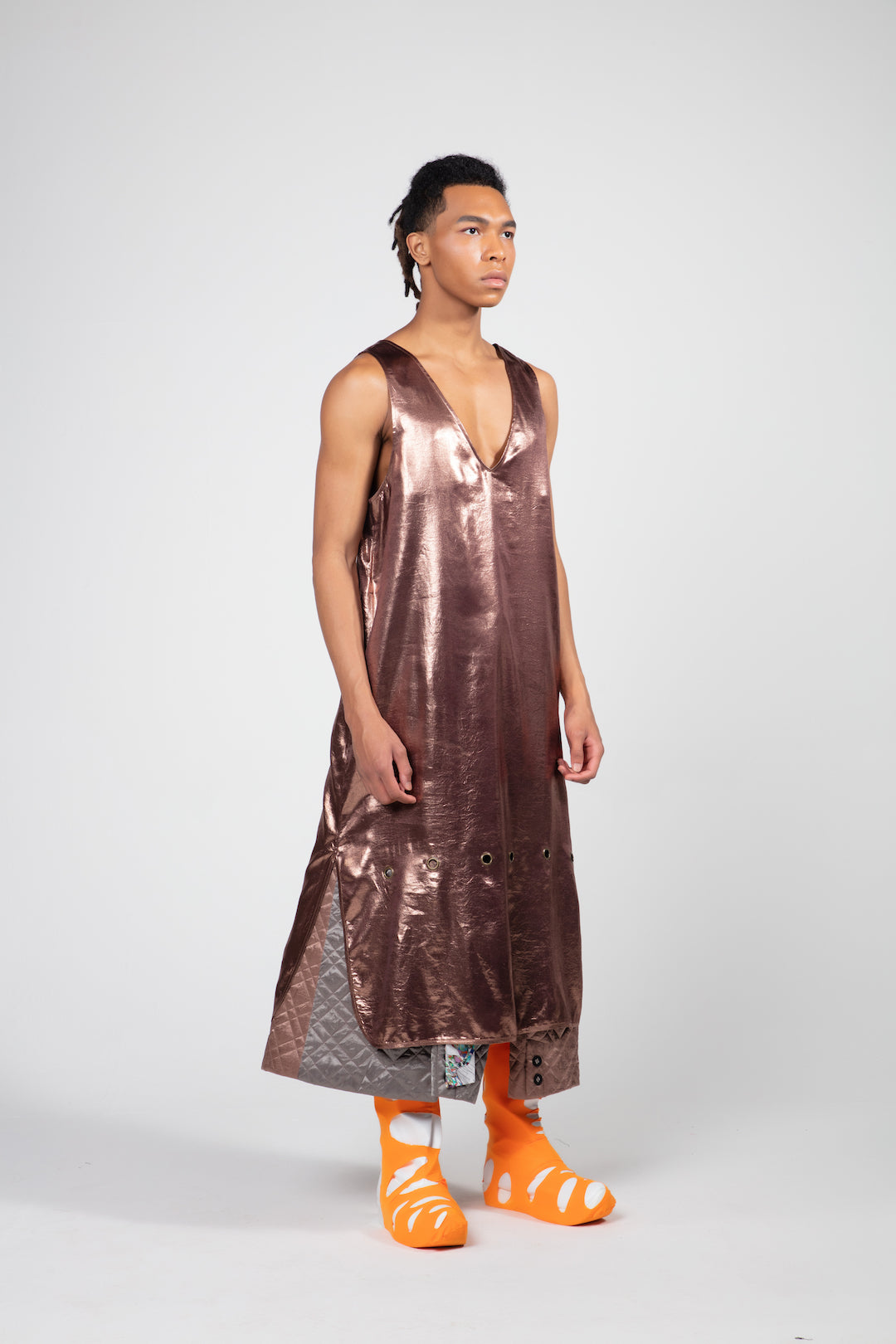 GENDER NEUTRAL
This foil printed singlet long dress has a chic and sensual style. It can be worn in a casual day, or a party event. Corset lacing are designed at back for aesthetics and also for the adjustment of the waist line.  The metal eyelet details and deep V neckline make the dress more edgy. 
It is also designed for genderless. 
[COMPOSITION]
naia™ ACETATE 100% FOIL PRINT
TEXTILE INFOMATION
naia™ is responsibly sourced from sustainably managed pine and eucalyptus forests and plantations. naia™ is produced in a safe, closed-loop process where solvents are recycled back into the system for reuse. naia™ is made through an optimized, low-impact manufacturing process with a low tree-to-fiber carbon and water footprint and a third-party reviewed life cycle assessment compliant with ISO 14044. naia™ received the TUV AUSTRA 'OK biodegradable' certification for freshwater and soil environments and the 'OK compost' certification for industrial settings.
[SIZE]
Medium Chest 108CM Waist 108CM;
SMALL Chest 102CM Waist 102CM;
EXTRA SMALL Chest 96CM Waist 96CM
[CARE]
WASH WITH SIMILAR COLOUR
Do not bleach
Warm iron
Cold Wash
Share