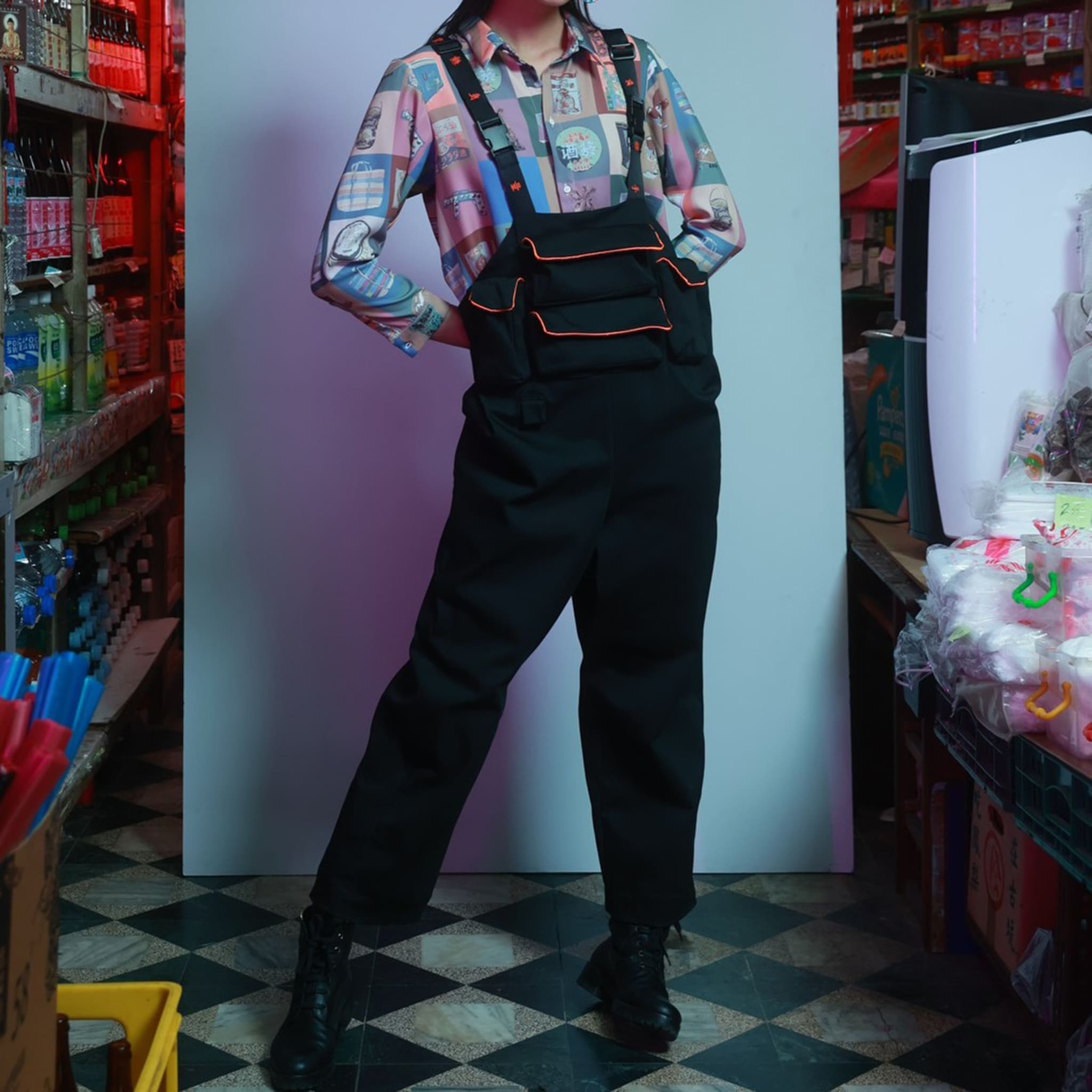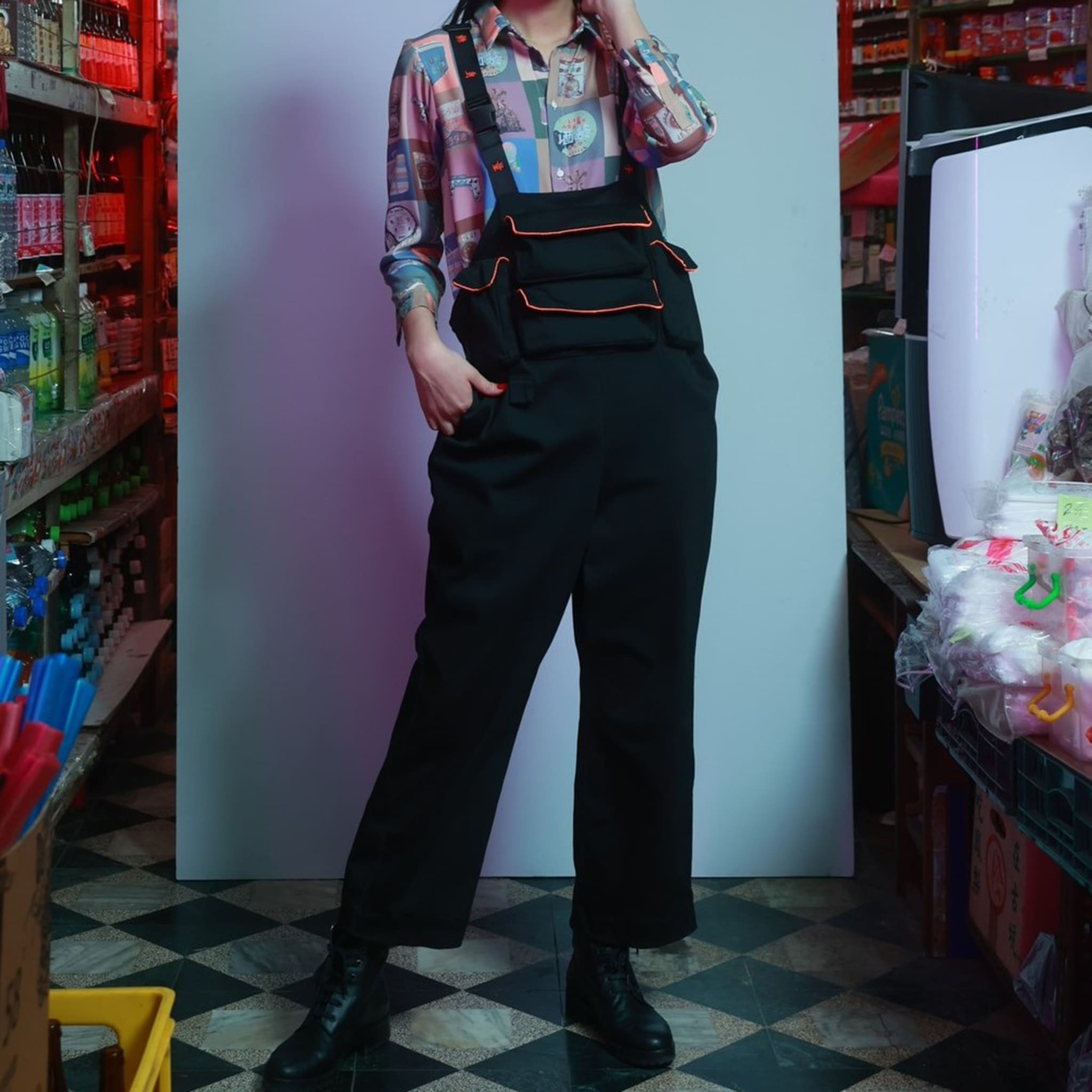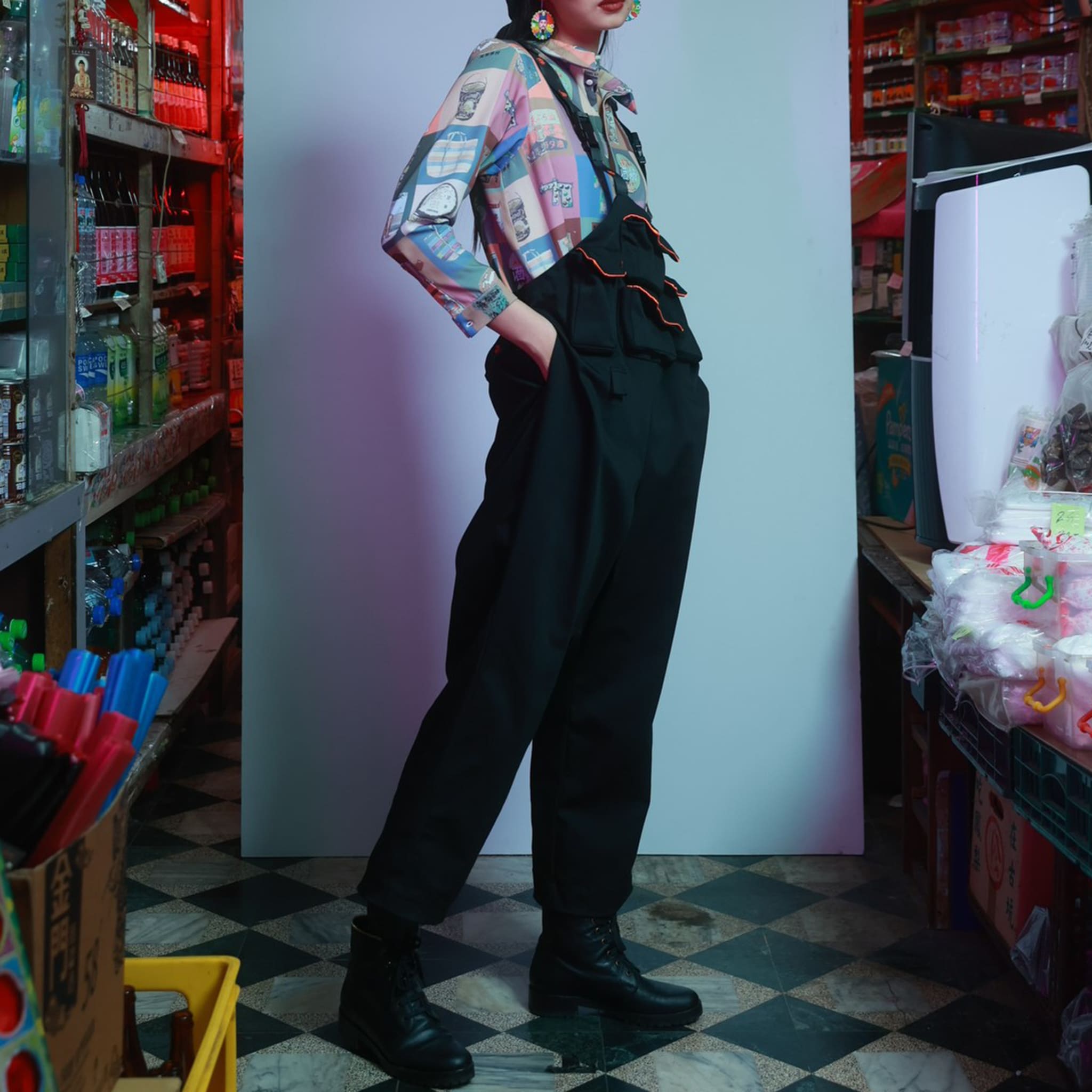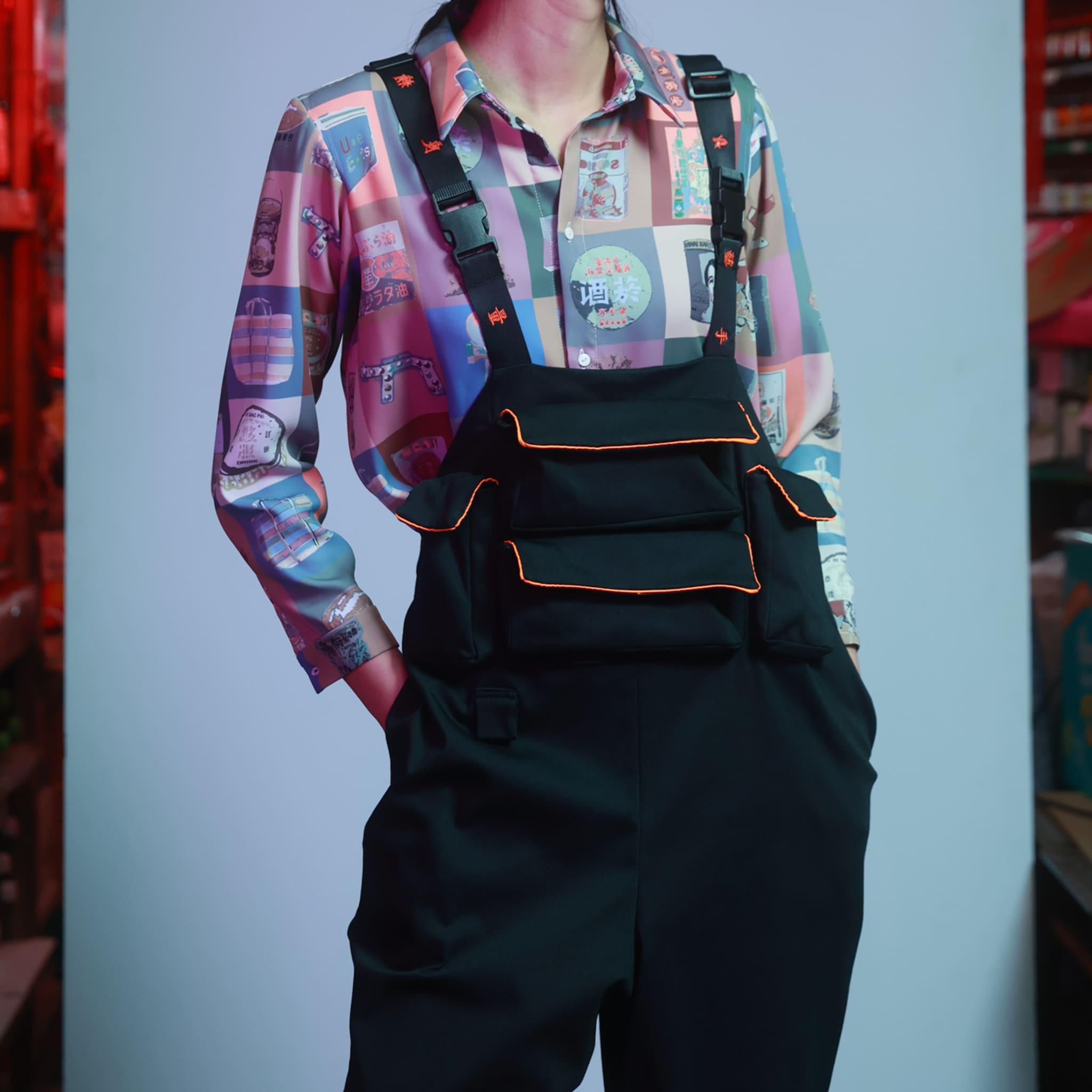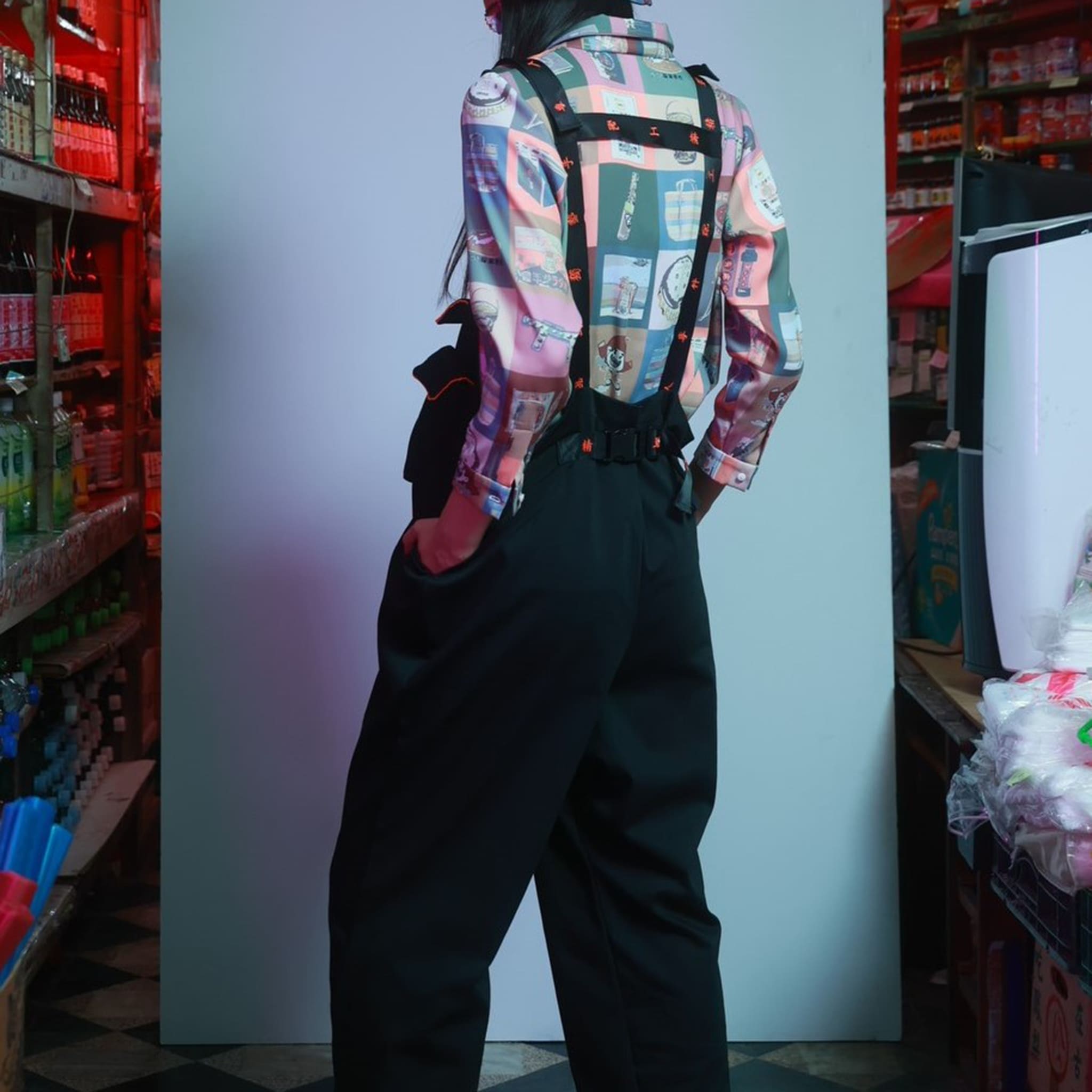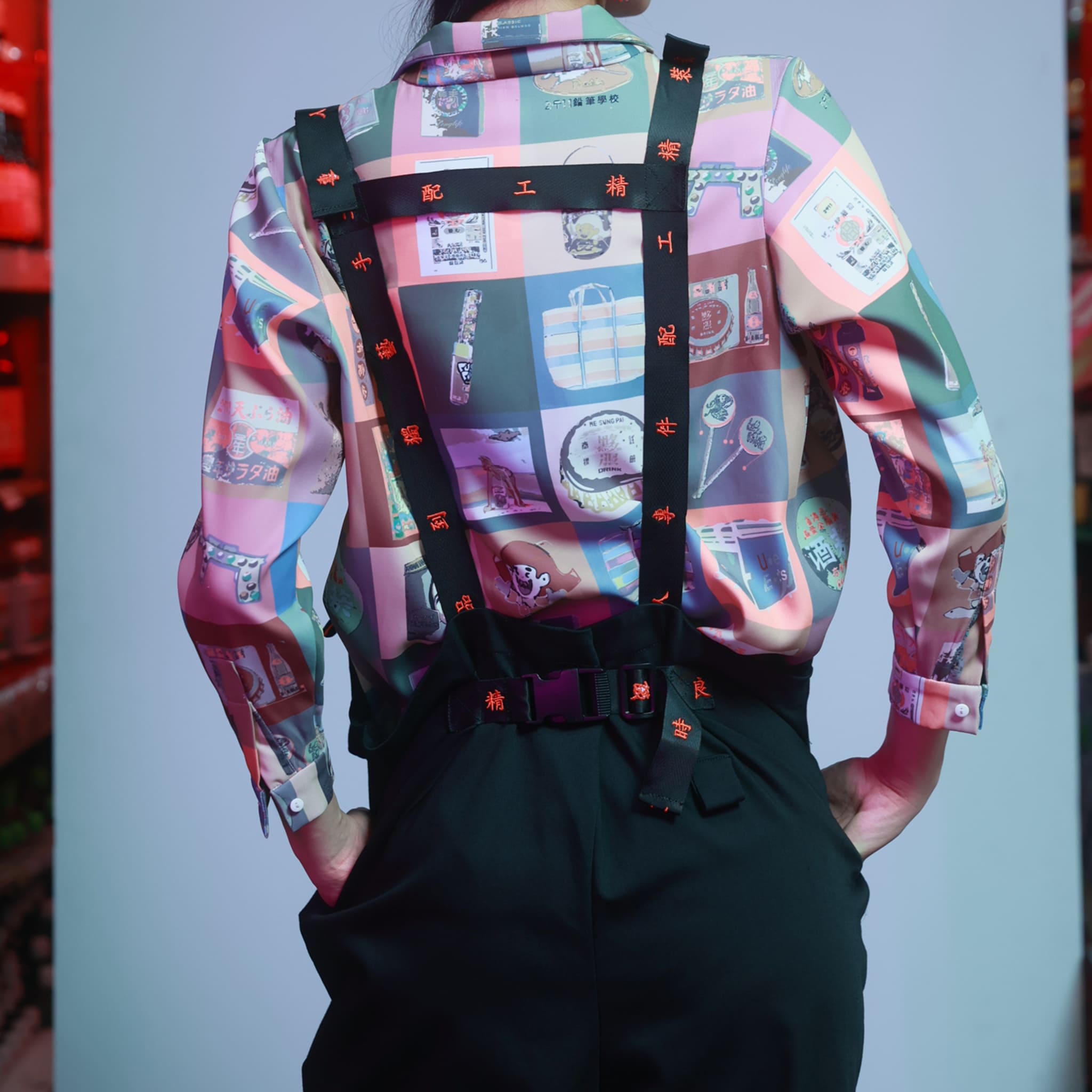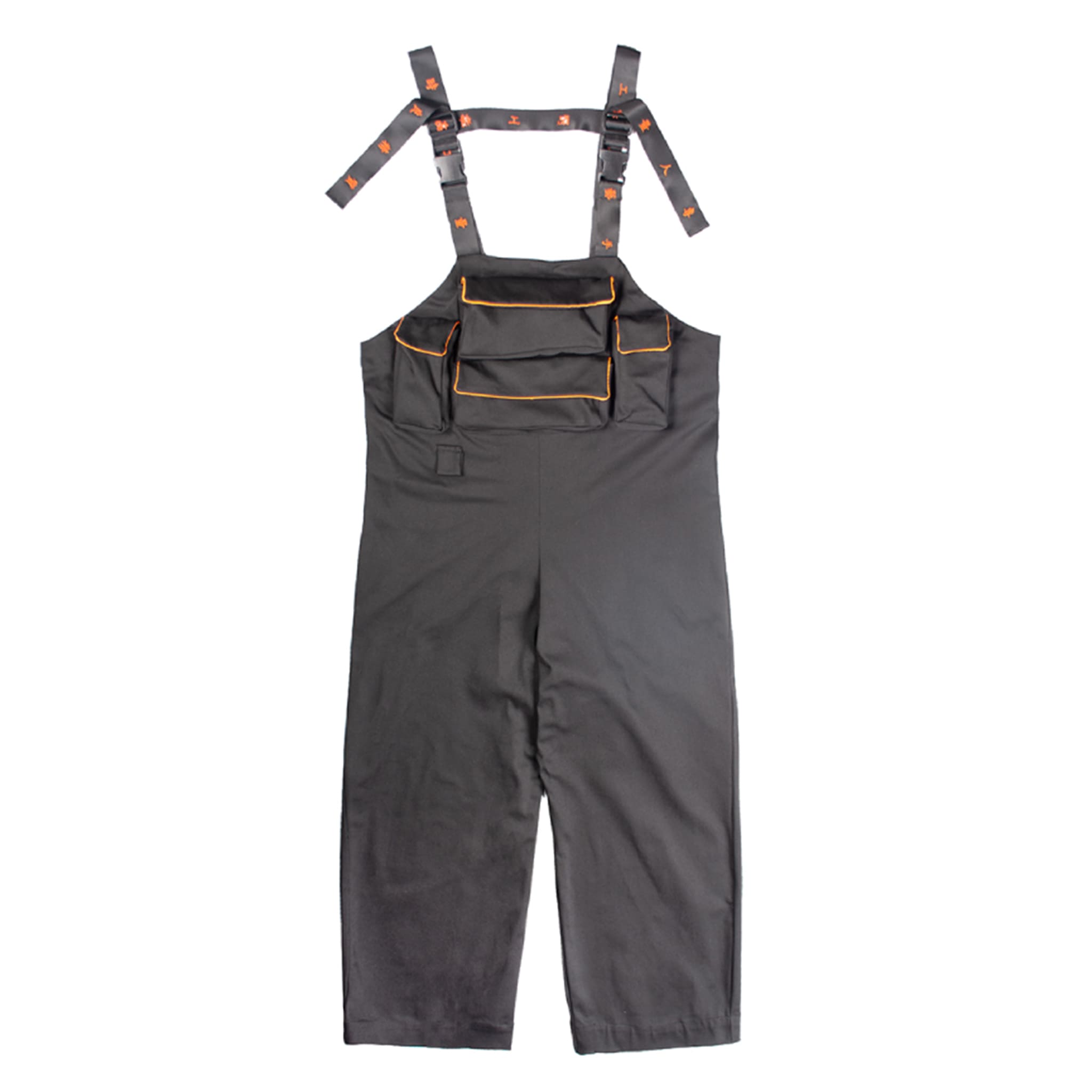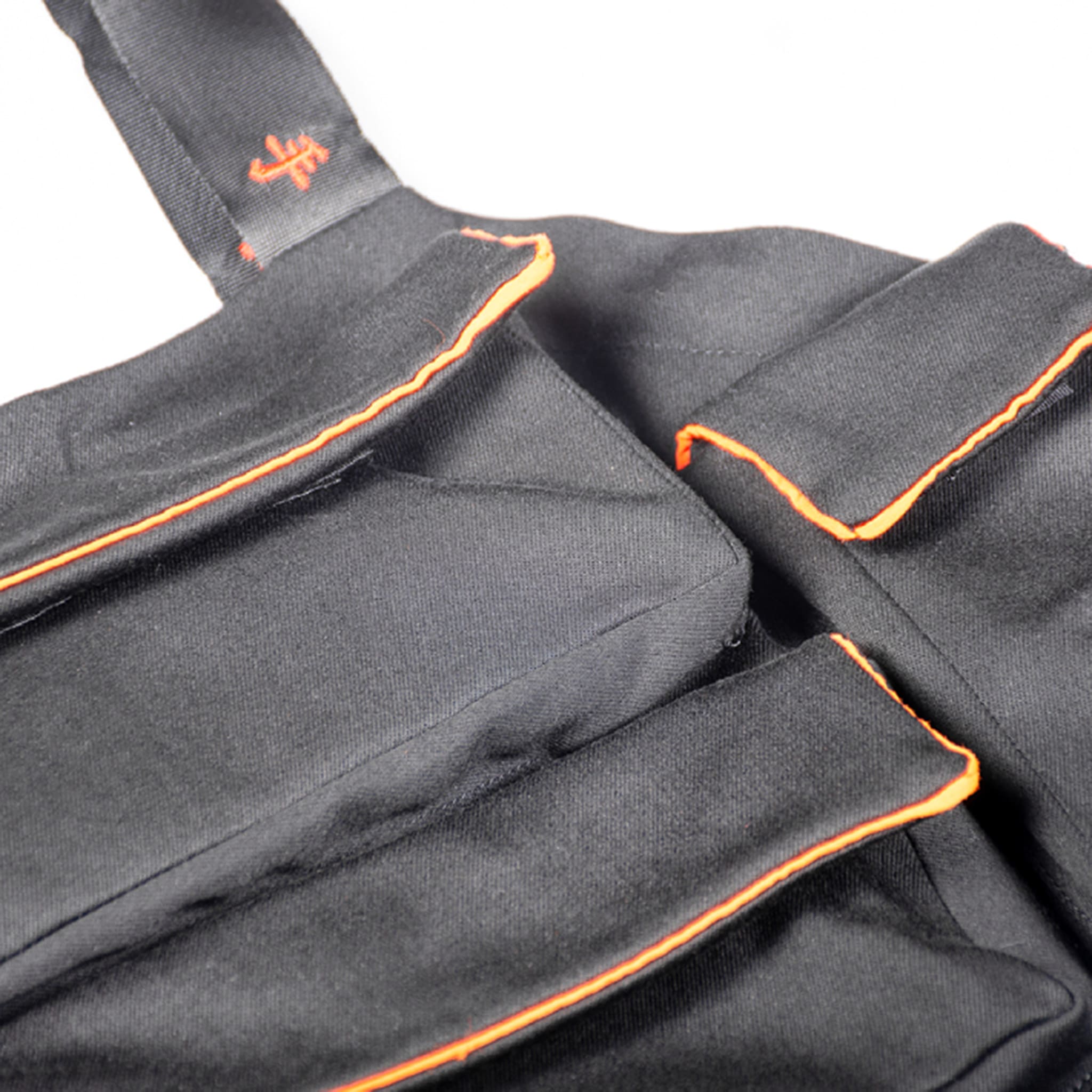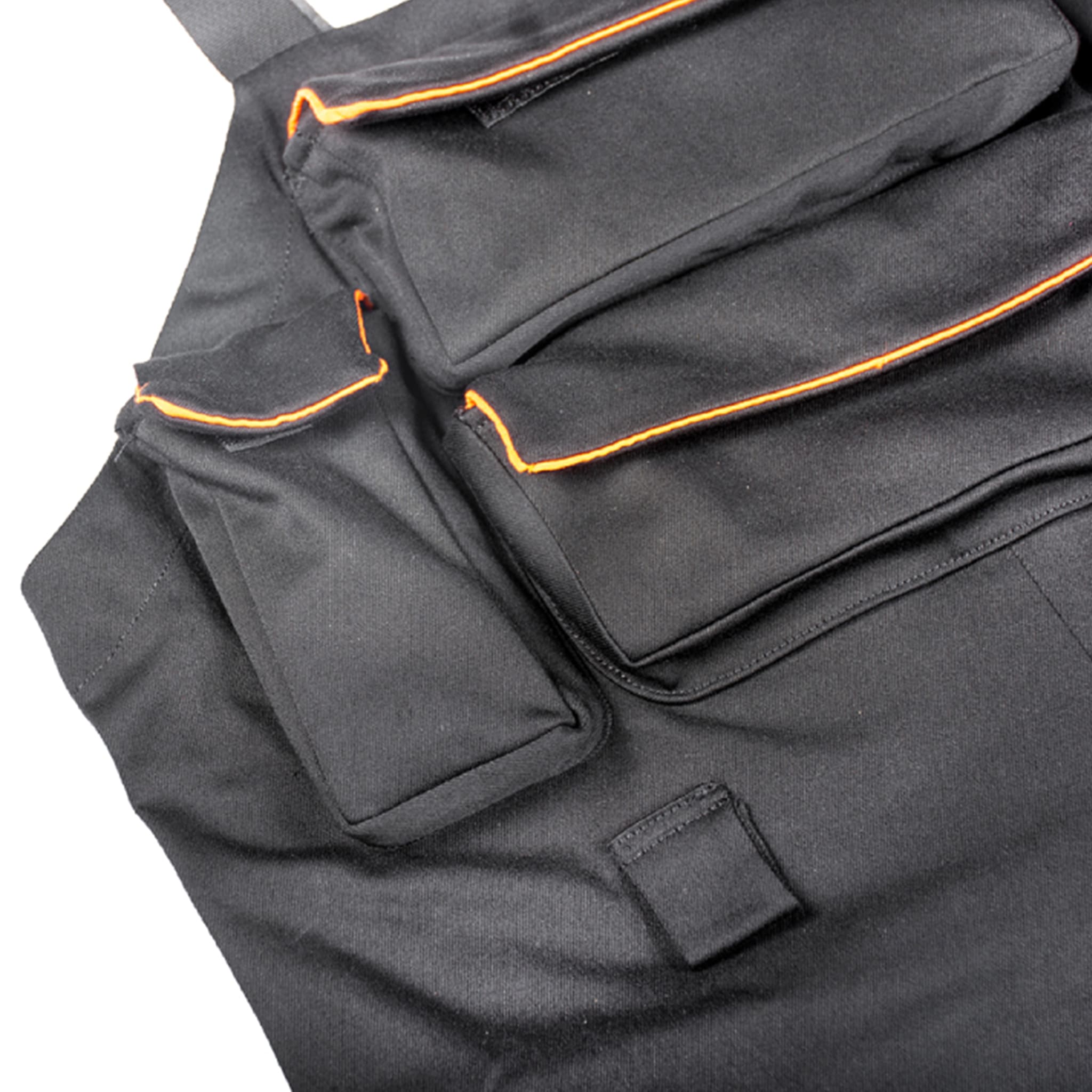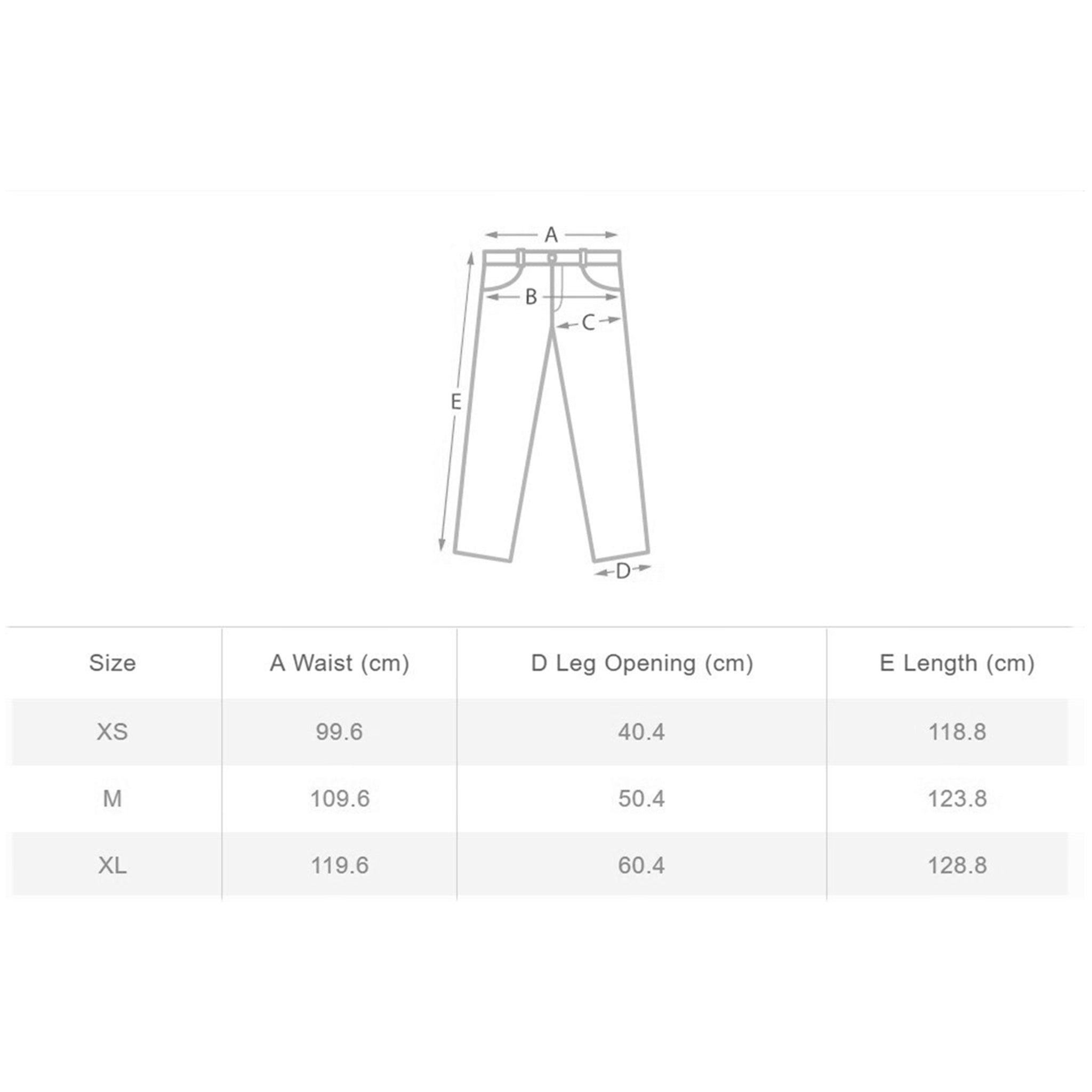 Multi-Pocket Embroidery Overall
INF 21AW TIME MACHINEDesign
The pattern combines fashion and Japanese one-piece worker pants to create a new Punk aesthetic. The design is based on a deconstructed fisherman's bib pattern and reimagine it with multi-pockets military aesthetic.
In terms of details, each pocket cover uses high difficult production technique in garment making. It uses 0.2-0.3 cm of orange cloth strips around the edge of the bag cover to lighten the whole garment with a contrast between black and orange. The straps are embroidered with this collection's unique orange slogan.
There are beltloops on the front and back, which are convenient for hanging accessories. Considering some people like to tighten the waist when wearing, we put adjustment buckle on the back for adjustment.
This product is suitable for both males and females. Males can wear it as a fashionable workwear, and females can wear it as a cute outfit. It's recommended to be worn to match with this collection Traditional Taiwanese snack shop replica shirts. The Chinese text on the webbing pays tribute to the old propaganda slogan, written in the old Chinese form from right to left, it says, "high fashion accessories, unique taste, handmade customization, etc."
Composition 
Cotton
Linen
Color
Black
Care

Normal Wash
Do Not Bleach
Low Heat
Do Not Tumble Dry

Delivery time
7-14 working days
Free shipping worldwide
Share