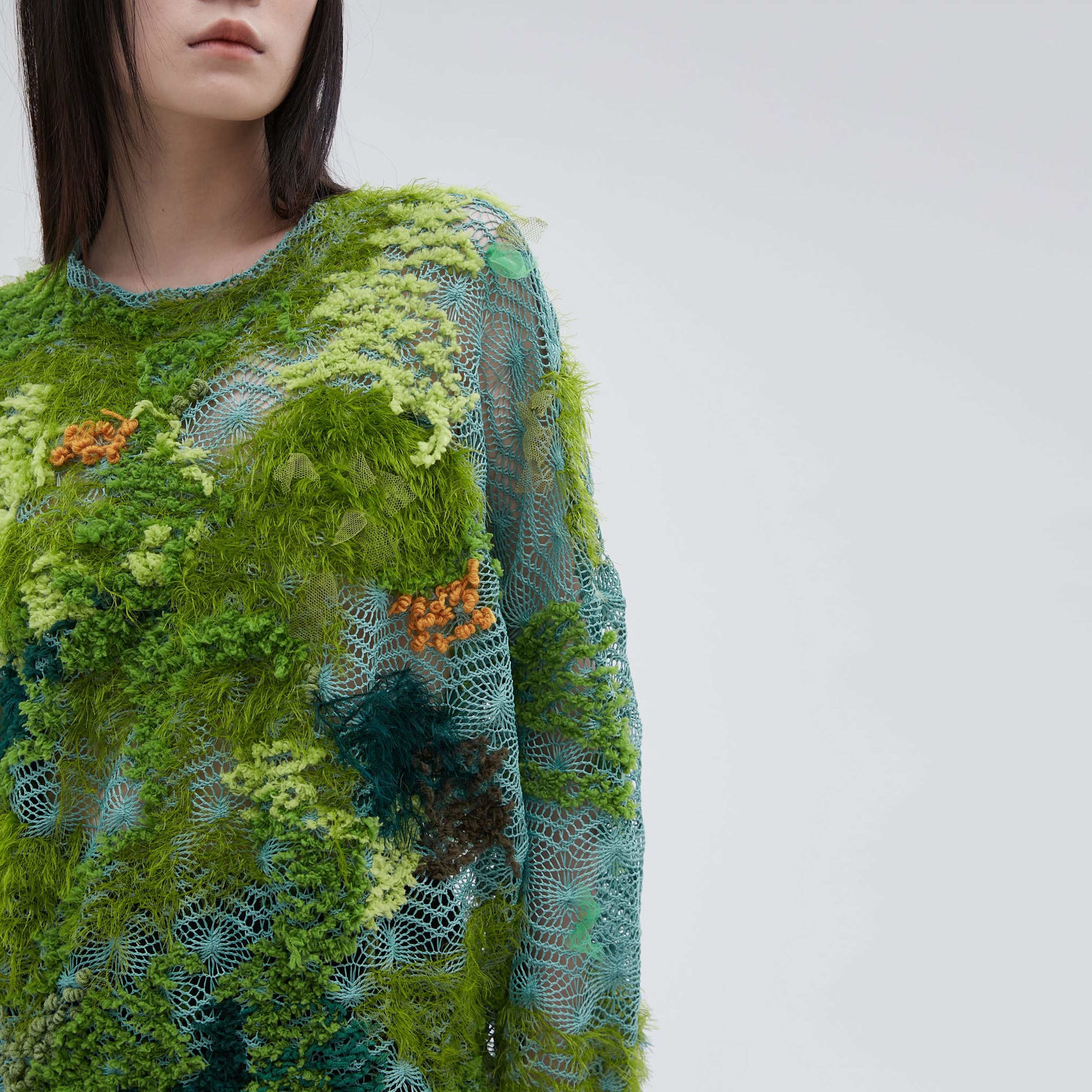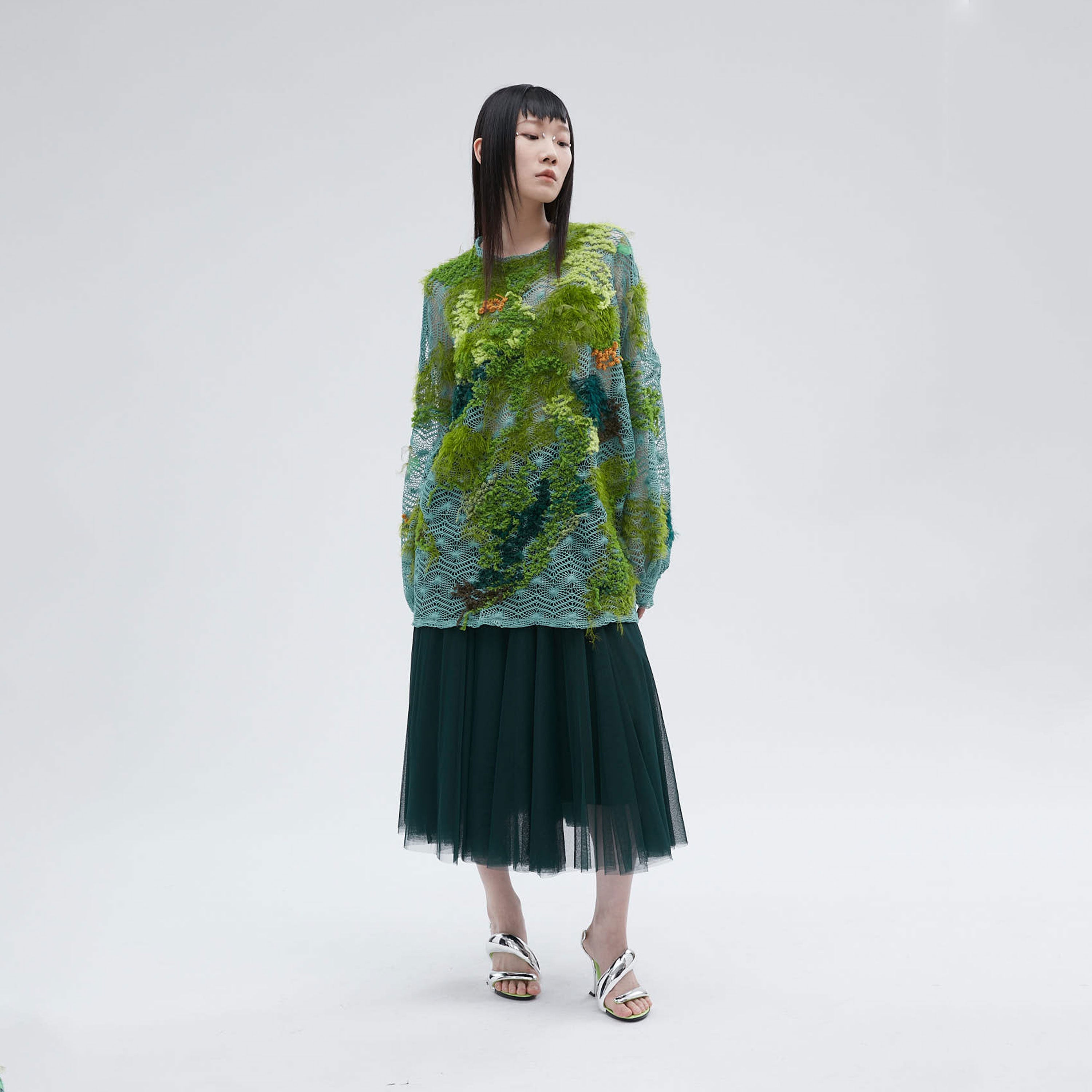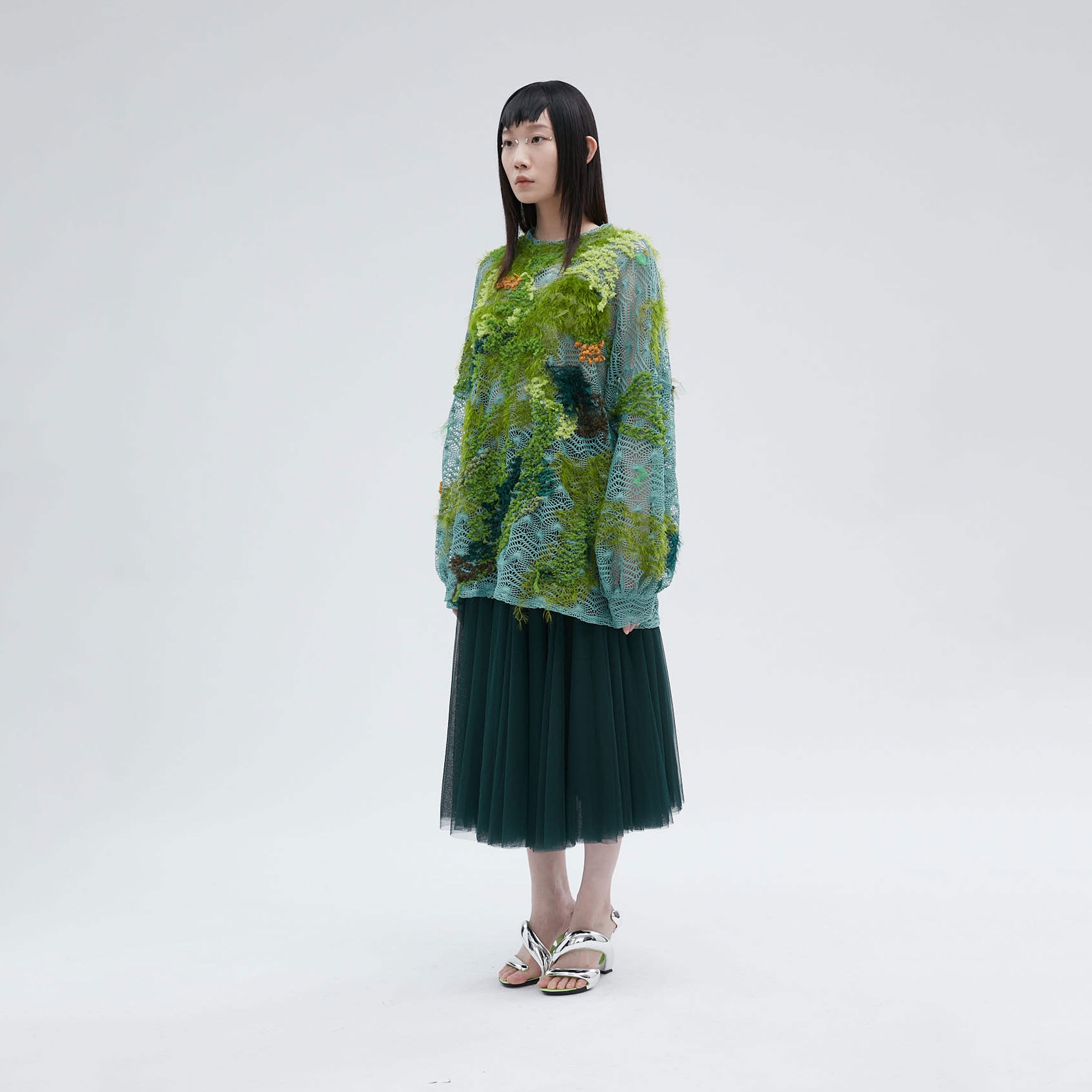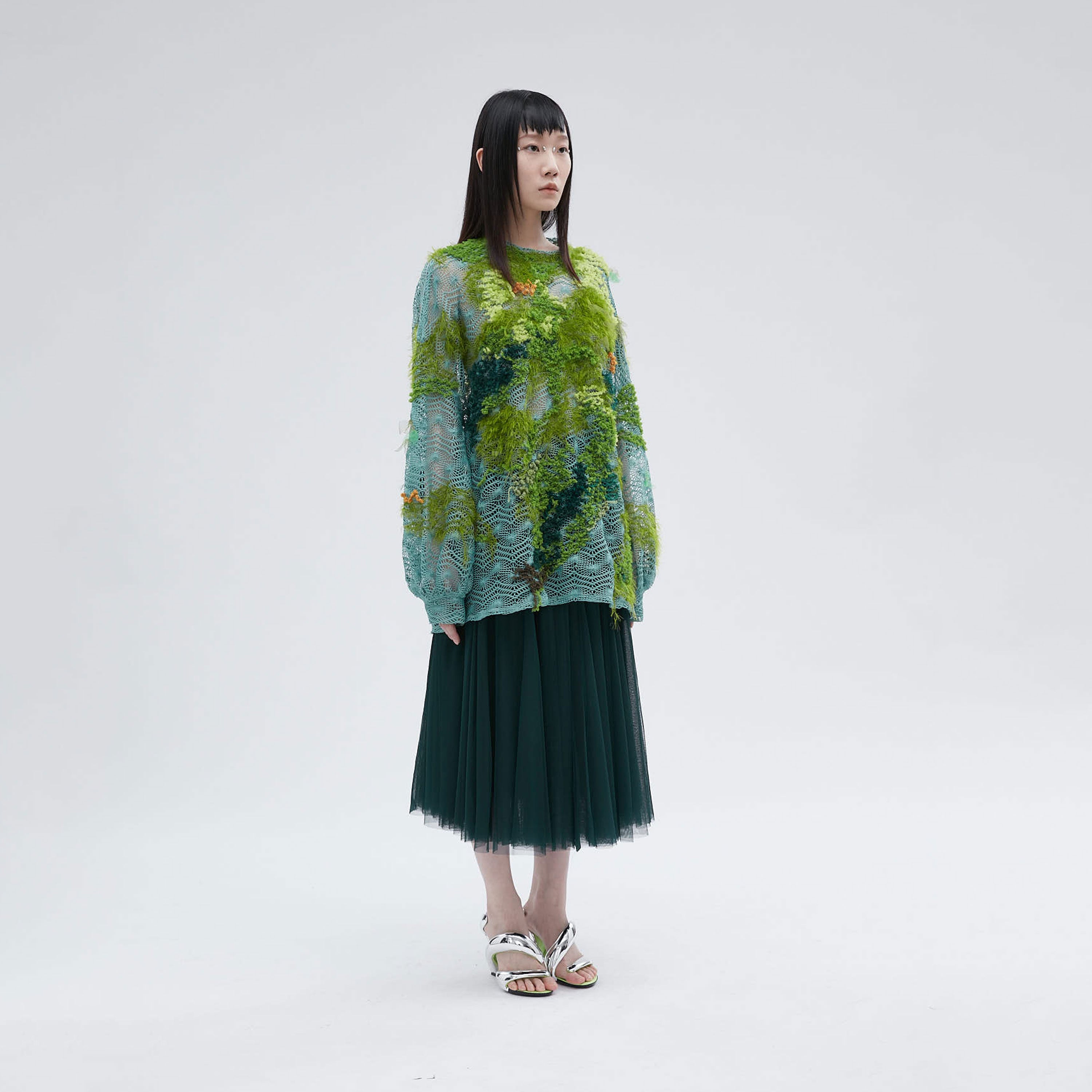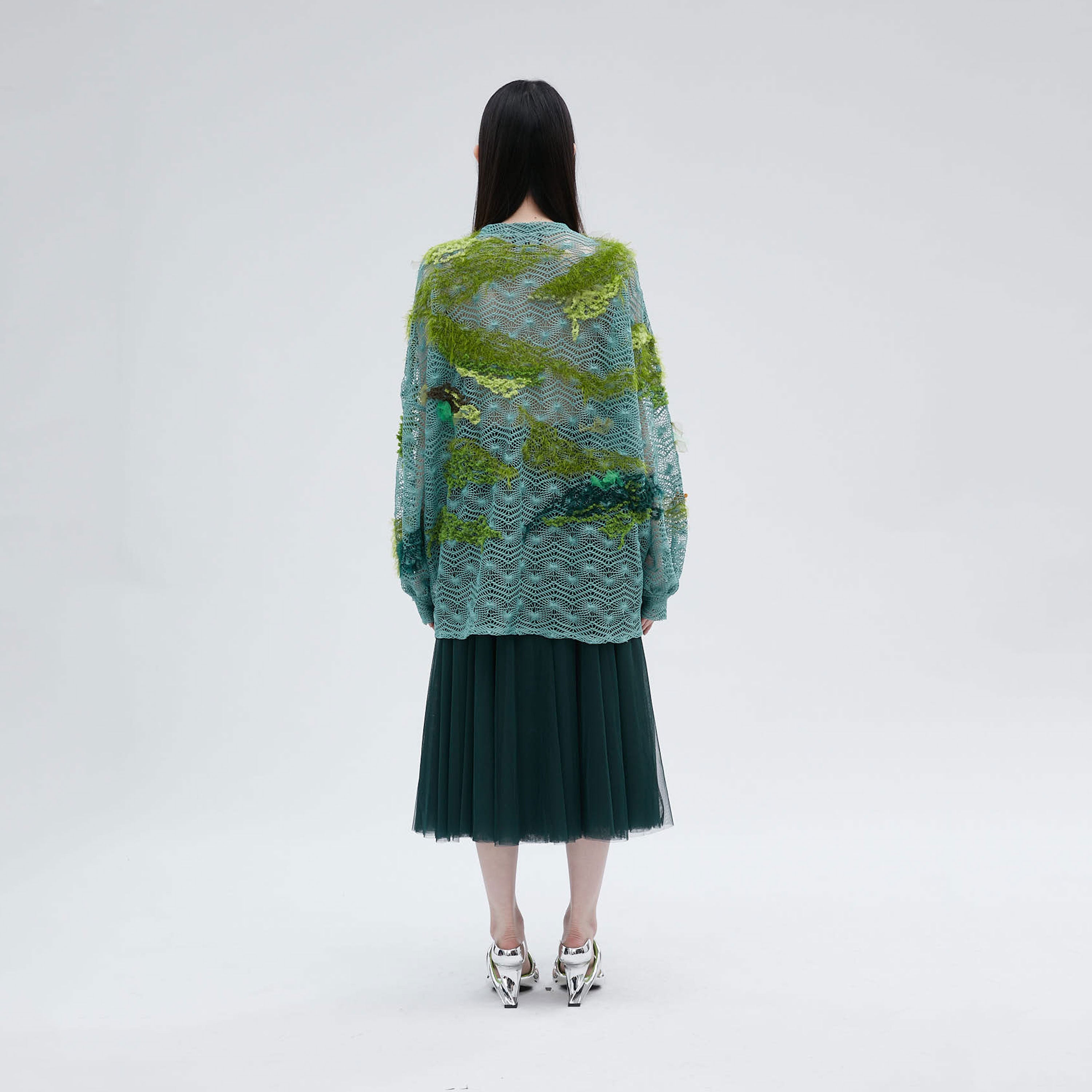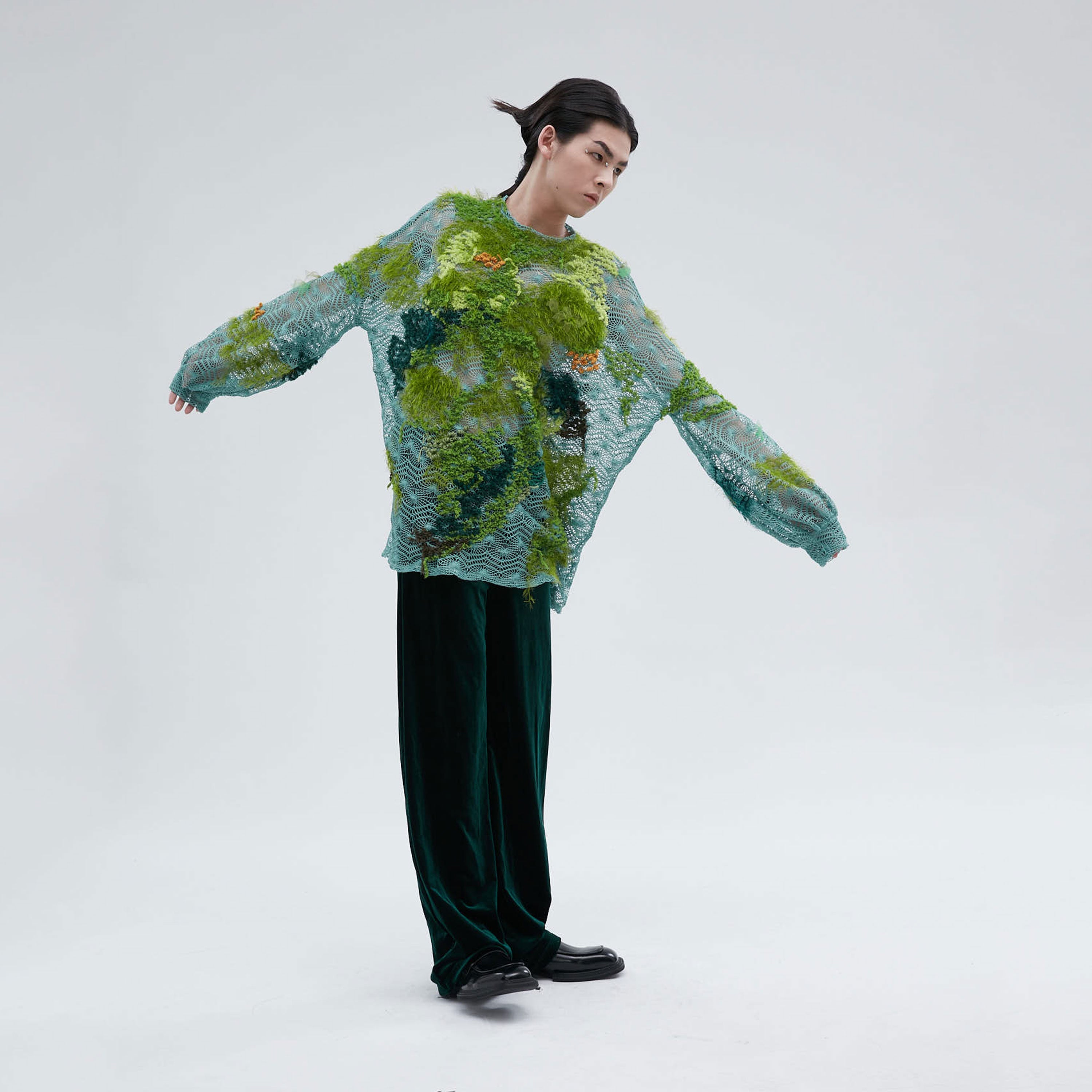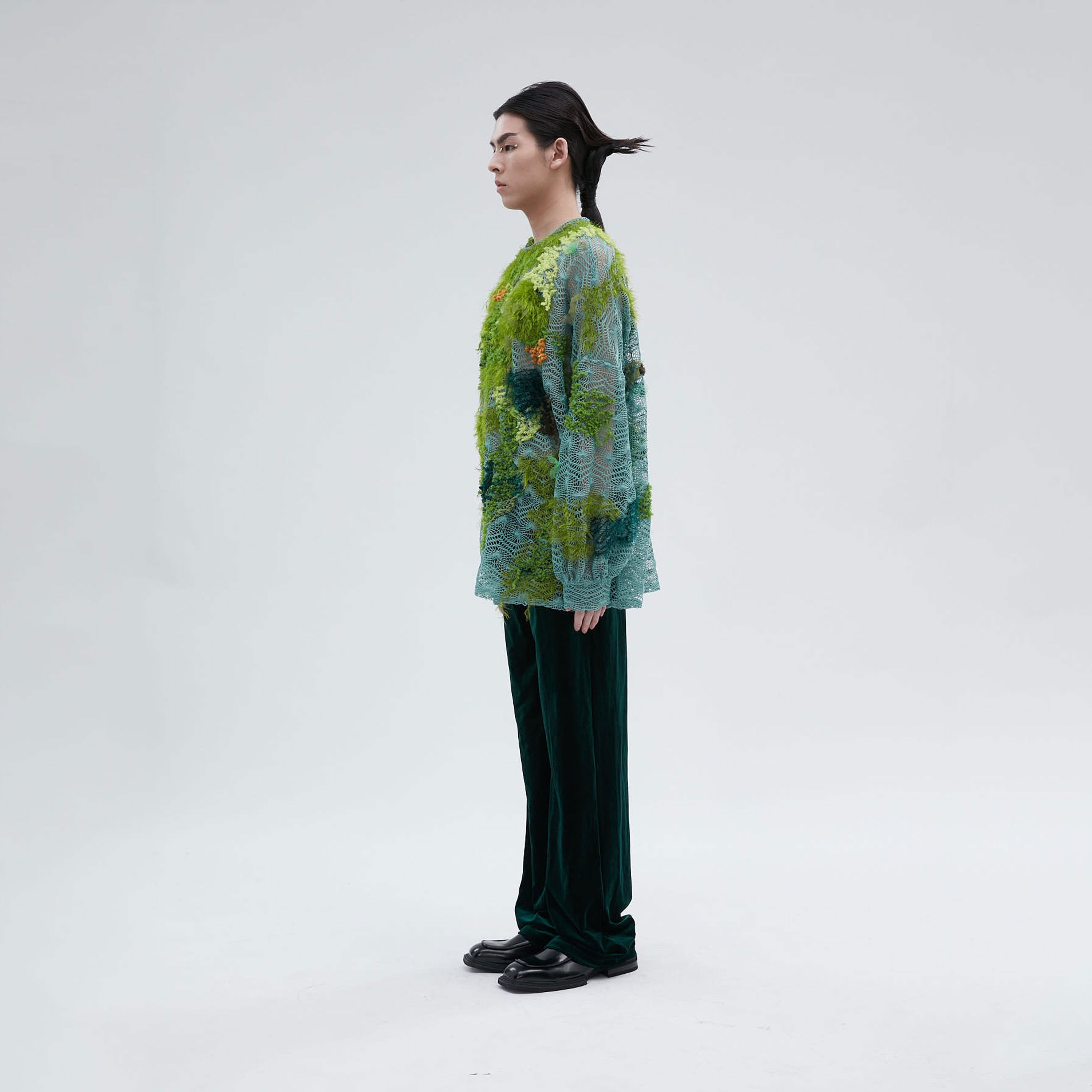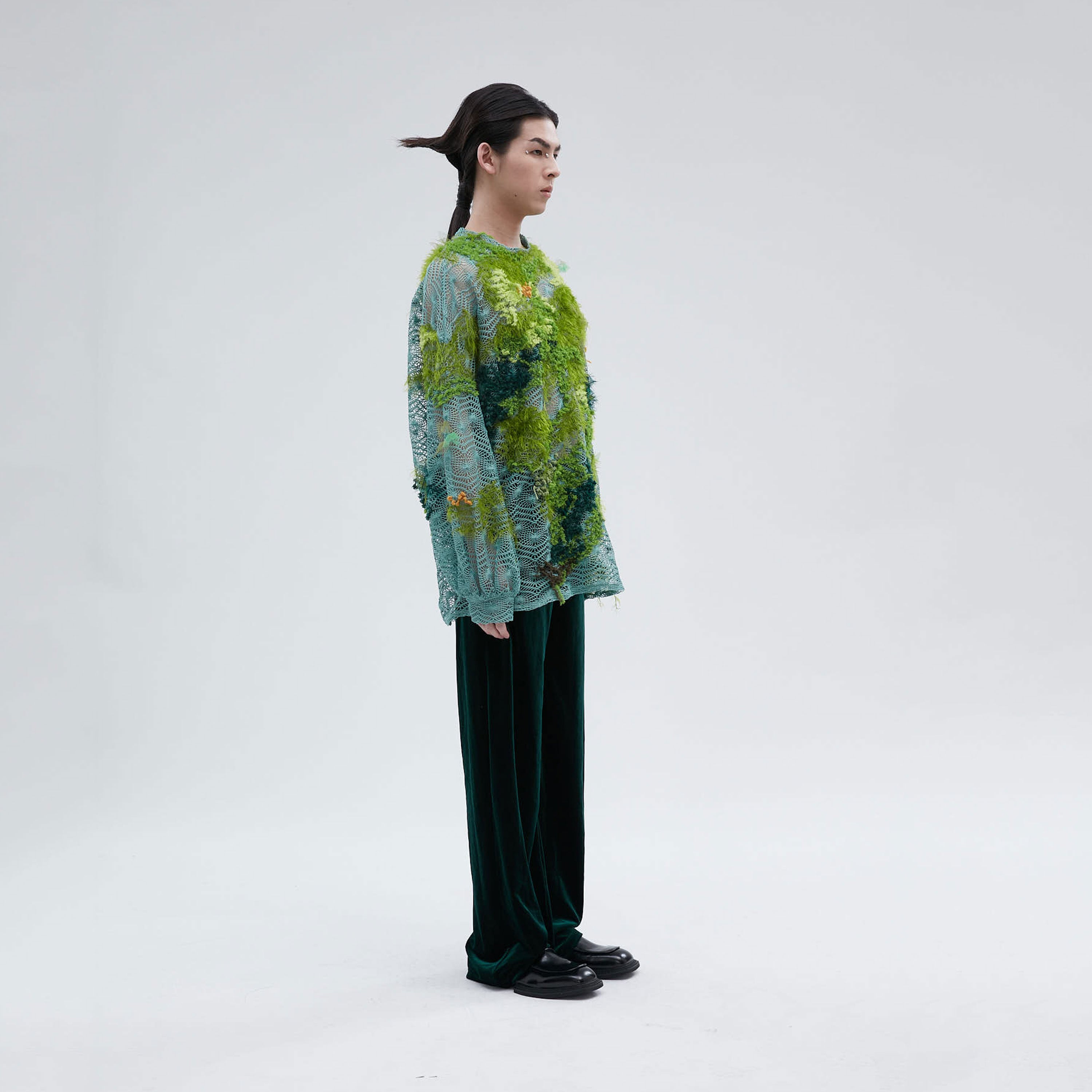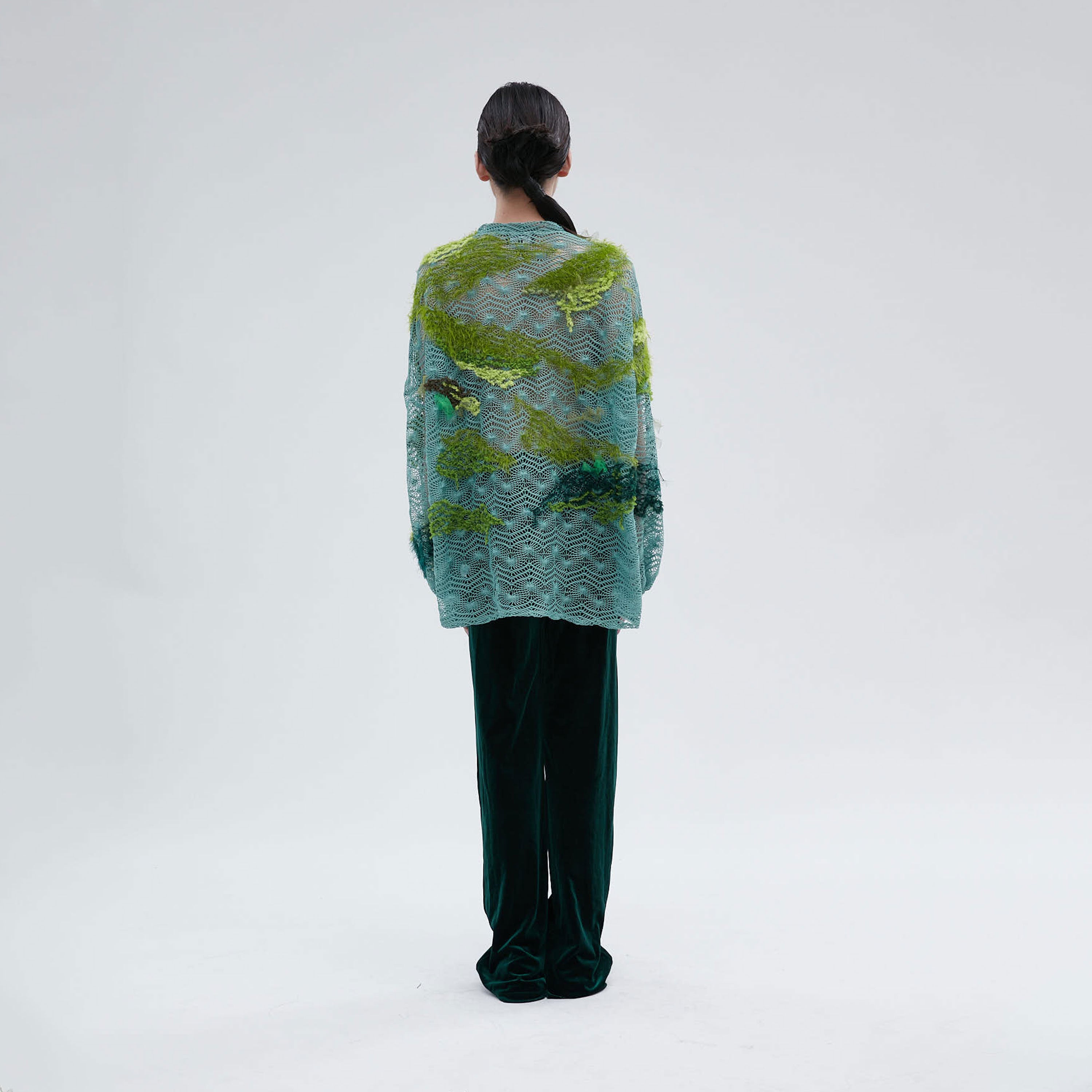 From the concept of "mother of green", numerous different kind of yarns created interesting texture and layering in this design to recall the beautiful scene from nature. 
This is one-of-a-kind and 100% hand-weaving, which requires over 64 hours for one single piece. It is gender neutral, soft, light and art. Only 2 pieces could be ordered due to limited materials.

Composition:
Green lace - 50% Cotton 50% Polyester
Weaving yarn - mix materials 
Place of origin:
Hong Kong 
Size:
Free size in single cut
Female model : 170cm tall, size F on her
Male model : 176cm tall, size F on him
Care:

Hand-wash in warm water
Dry Clean
[ Production behind MODEMENT ]
We run a sustainable business direction. We only use the stock fabric from the mills which imported from overseas and give them a new life, it is unique and limited. All production are made in Hong Kong with the Non-governmental Organization to support local workers with fair rates. 
Share