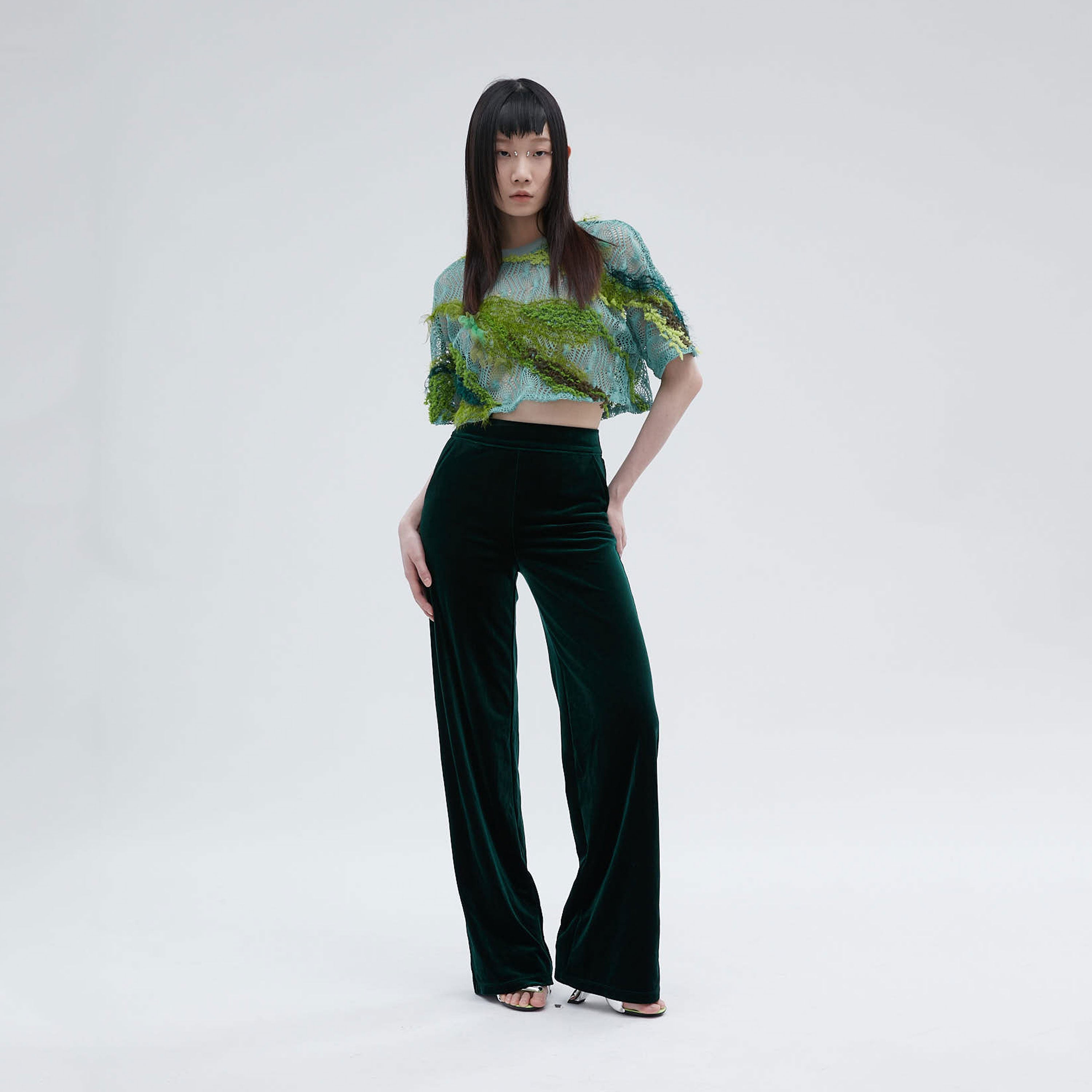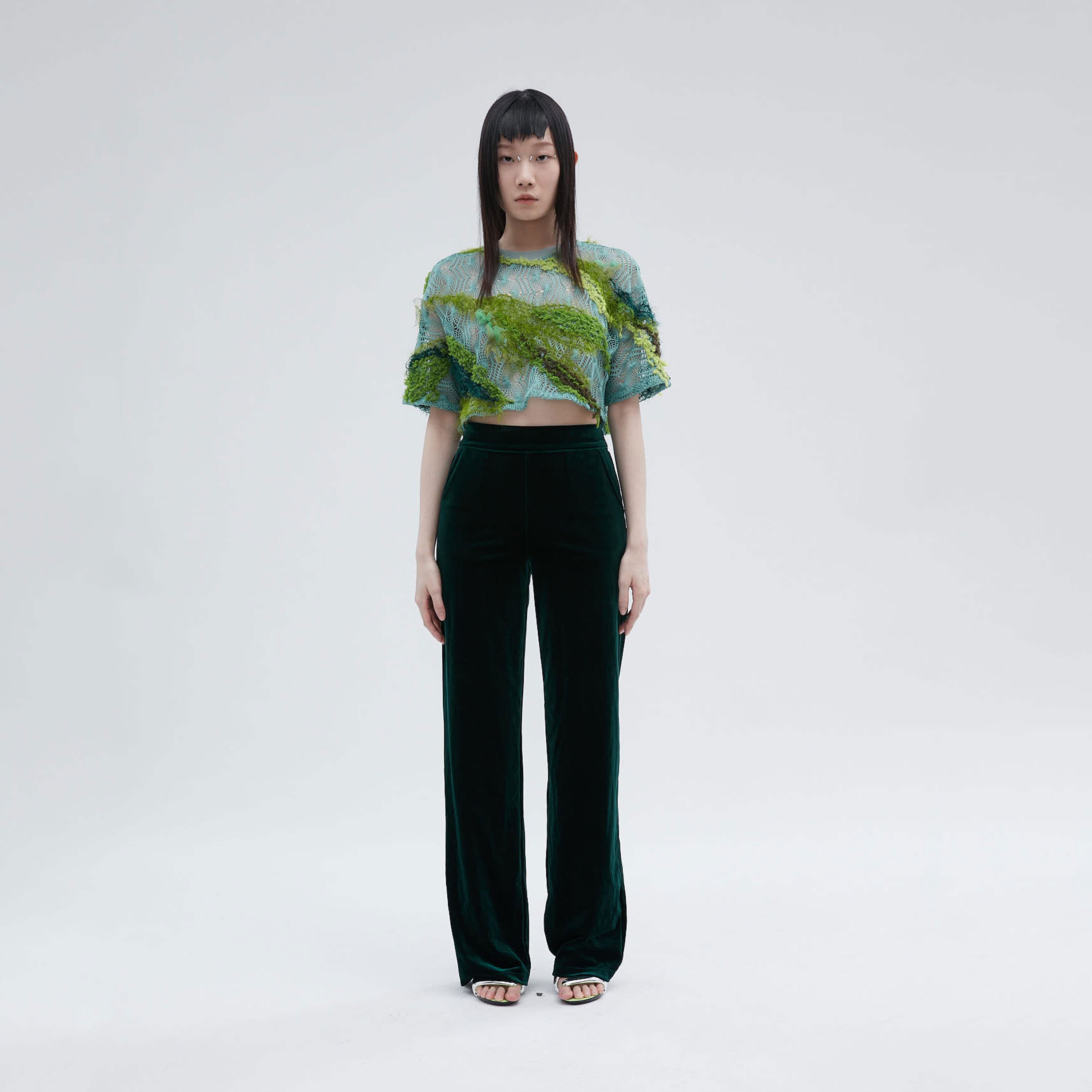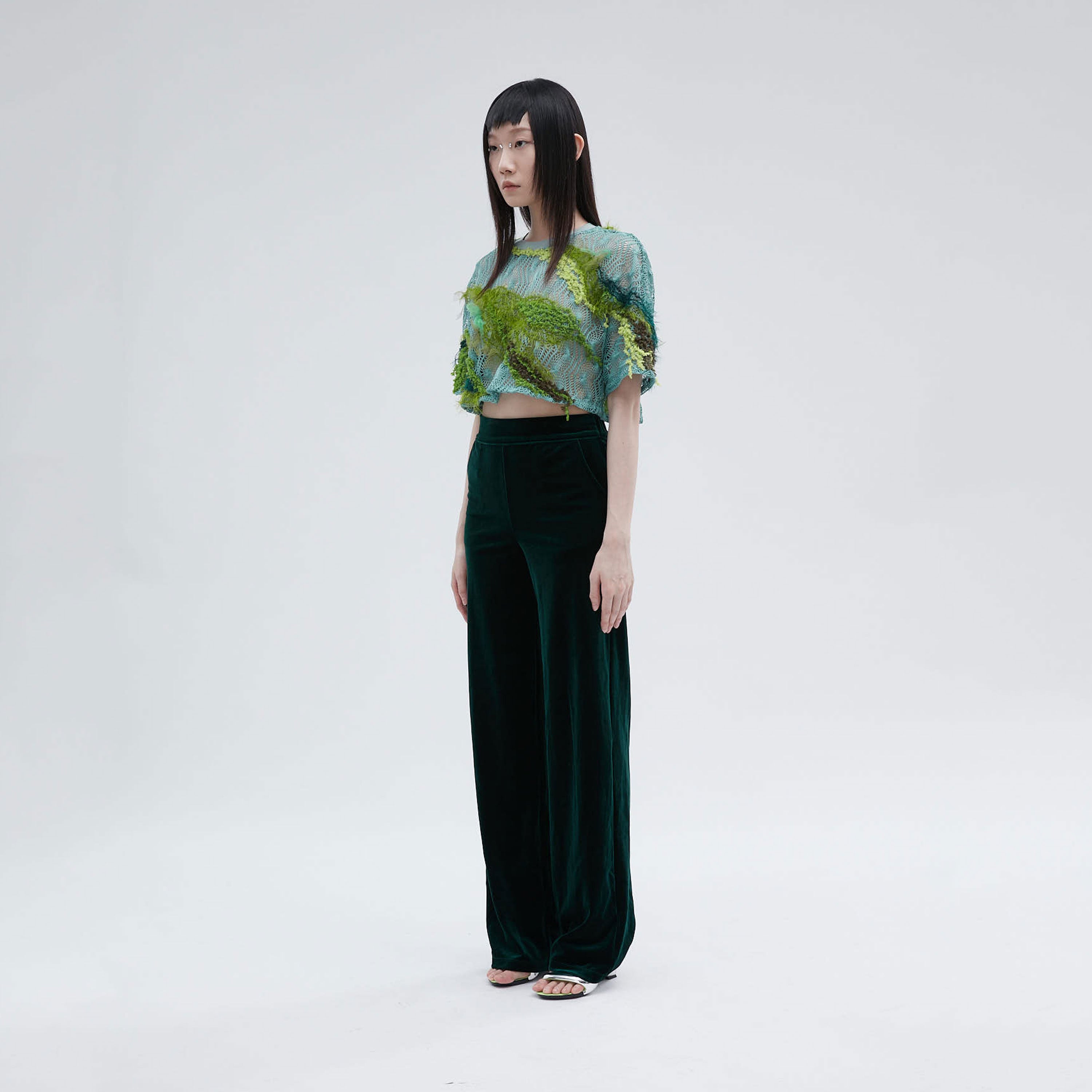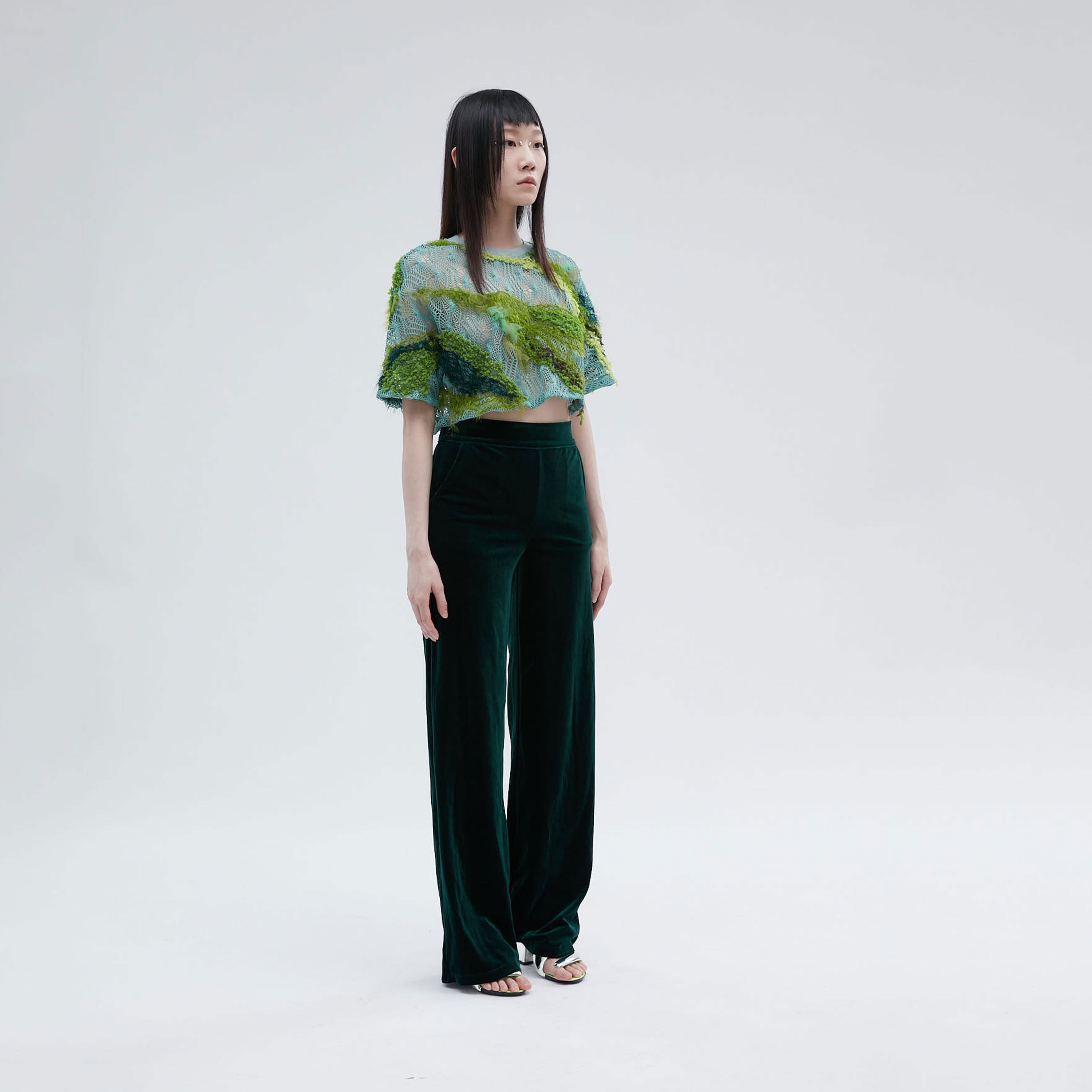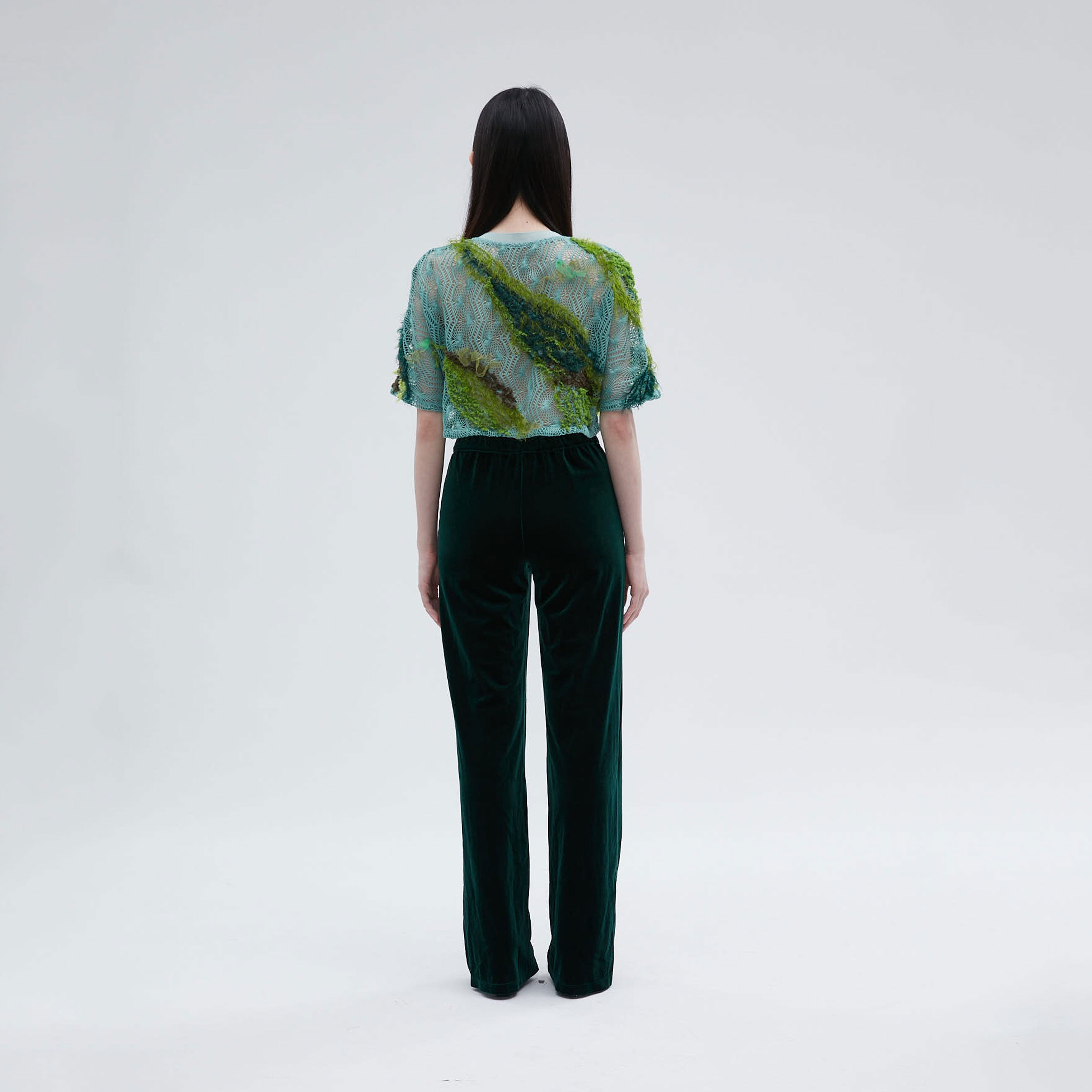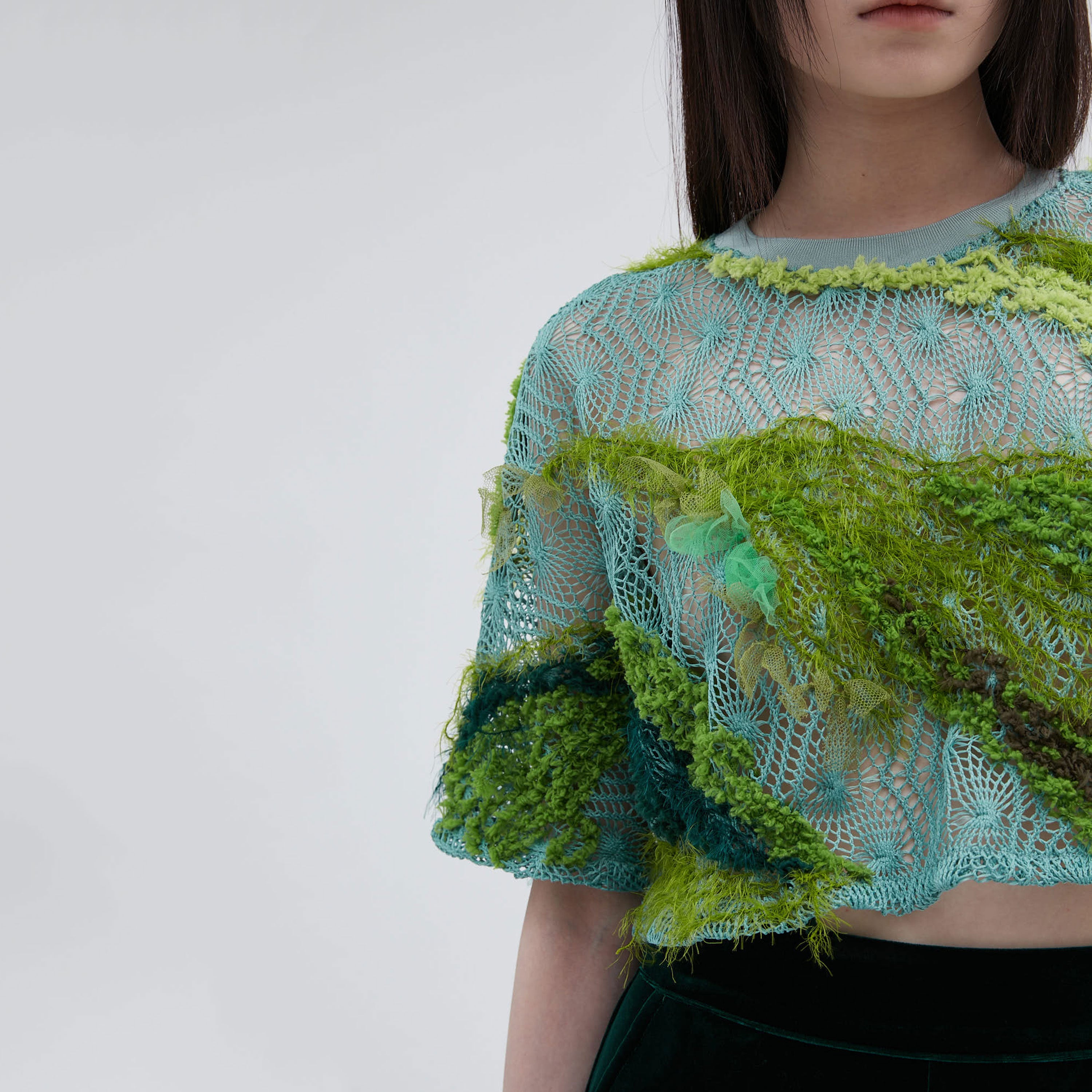 From the concept of "mother of green", numerous different kind of yarns created interesting texture and layering in this design to recall the beautiful scene from nature. 
This cropped top is gender neutral, soft, light and easy to mix and match, suitable for four seasons. Every pieces will be slightly different which is one-of-a-kind and 100% hand-weaving.

Composition:
Green lace - 50% Cotton 50% Polyester
Weaving yarn - mix materials 
Place of origin:
Hong Kong 
Size:
Free size in single cut
Female model : 170cm tall, size F on her

Care:
Hand-wash in warm water
Dry Clean
[ Production behind MODEMENT ]
We run a sustainable business direction. We only use the stock fabric from the mills which imported from overseas and give them a new life, it is unique and limited. All production are made in Hong Kong with the Non-governmental Organization to support local workers with fair rates. 
Share