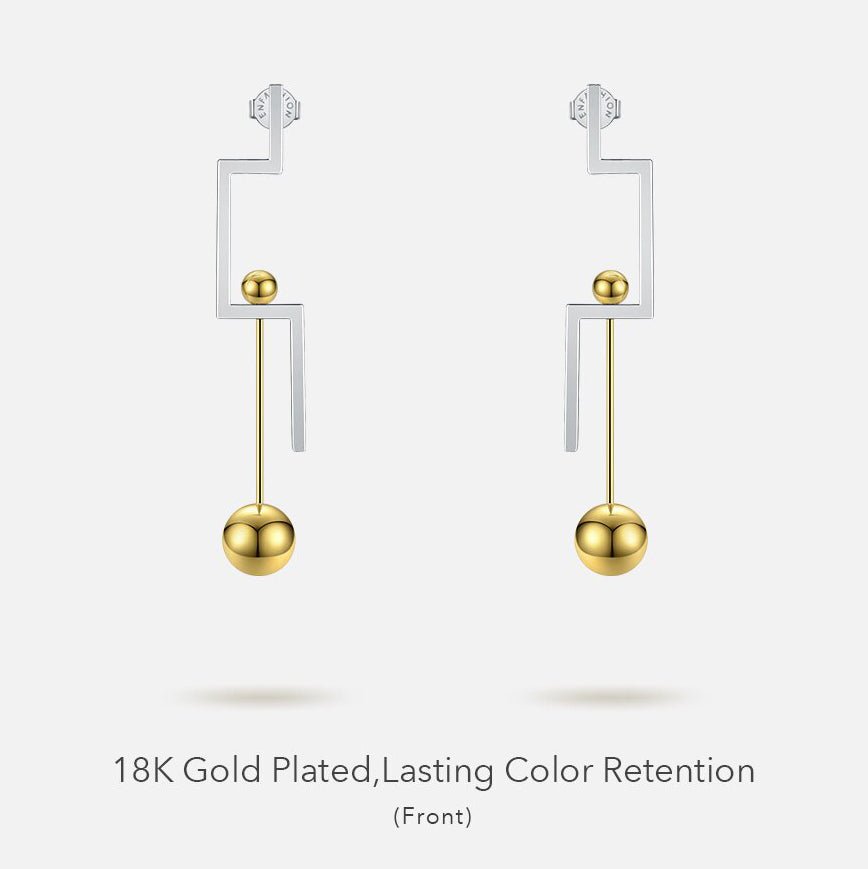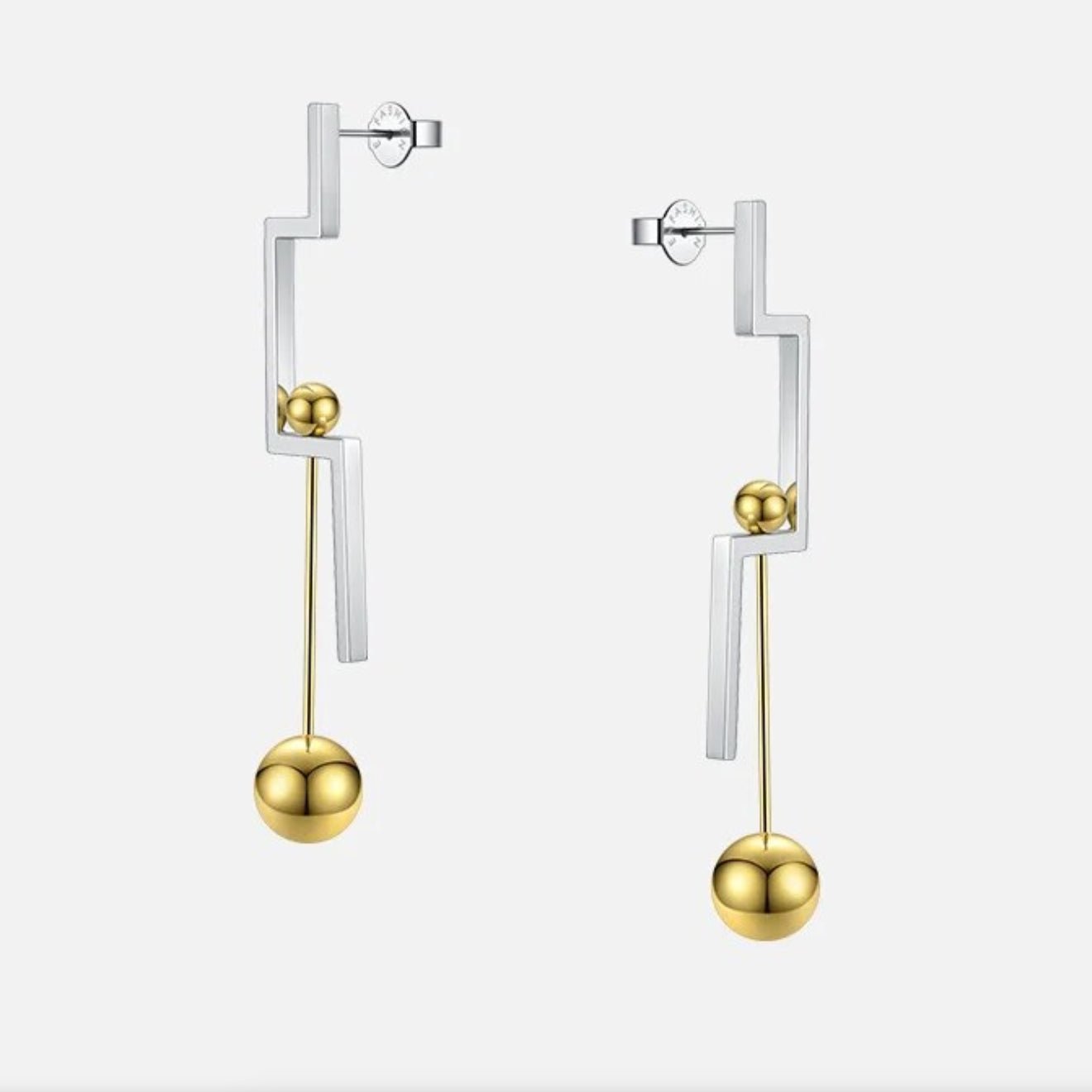 IVONOVI - Bauhaus Kinetic Earring
Introducing Our Bauhaus-Inspired Kinetic Earring: A Masterpiece of Geometric Elegance and Artistry!
Unleash your inner art connoisseur with our Bauhaus-Inspired Kinetic Earring, a true embodiment of geometric precision, aesthetics, and motion. Inspired by the iconic Bauhaus movement, this earring is a wearable work of art, fusing form and function in a way that's bound to captivate admirers and elevate your style to new heights.
Key Features:
1. Geometric Excellence: This kinetic earring takes its cues from the Bauhaus movement, renowned for its commitment to geometric shapes and minimalistic design. Its clean lines, bold angles, and intricate form are a tribute to the timeless allure of Bauhaus artistry.
2. Dynamic Movement: Experience a fascinating interplay of shapes and motion as you wear this earring. It's not just an accessory; it's a kinetic sculpture that moves with your every step, drawing attention and admiration wherever you go.
3. Premium Craftsmanship: Meticulously crafted from high-quality stainless steel material, our Bauhaus-Inspired Kinetic Earring is both durable and lightweight, ensuring comfort throughout the day. Its precise engineering guarantees smooth and silent movement.
4. Versatile Elegance: Whether you're attending an art gallery opening or adding a touch of avant-garde sophistication to your everyday look, this earring effortlessly complements a wide range of styles, from casual to formal.
5. Statement Piece: Stand out in a crowd with a piece that is as bold as it is beautiful. The geometric precision of this earring is a conversation starter, a testament to your appreciation for art, design, and innovation.
6. Thoughtful Gift: Give the gift of creativity and elegance to someone special in your life. Perfect for artists, architects, or anyone with an eye for design, this Bauhaus-inspired earring is a unique and thoughtful choice.
Embrace the spirit of Bauhaus in your style with our Kinetic Earring. It's not just an accessory; it's an artistic experience that merges form and function into a singular statement of elegance.
Order now and experience the symphony of geometric shapes and motion with our Bauhaus-Inspired Kinetic Earring. Add a touch of avant-garde sophistication to your collection and make a lasting impression. Elevate your style to the level of wearable artistry today!
Share