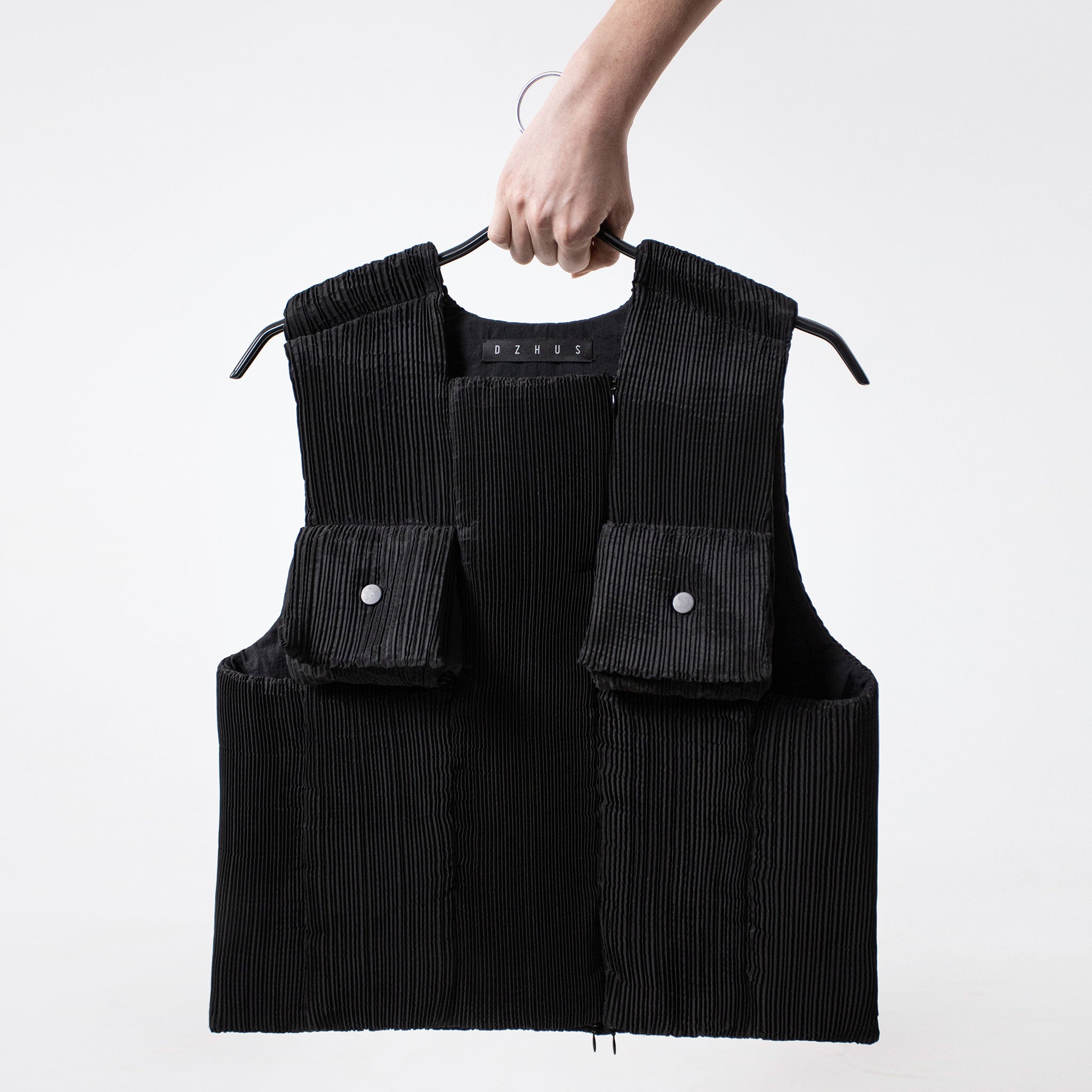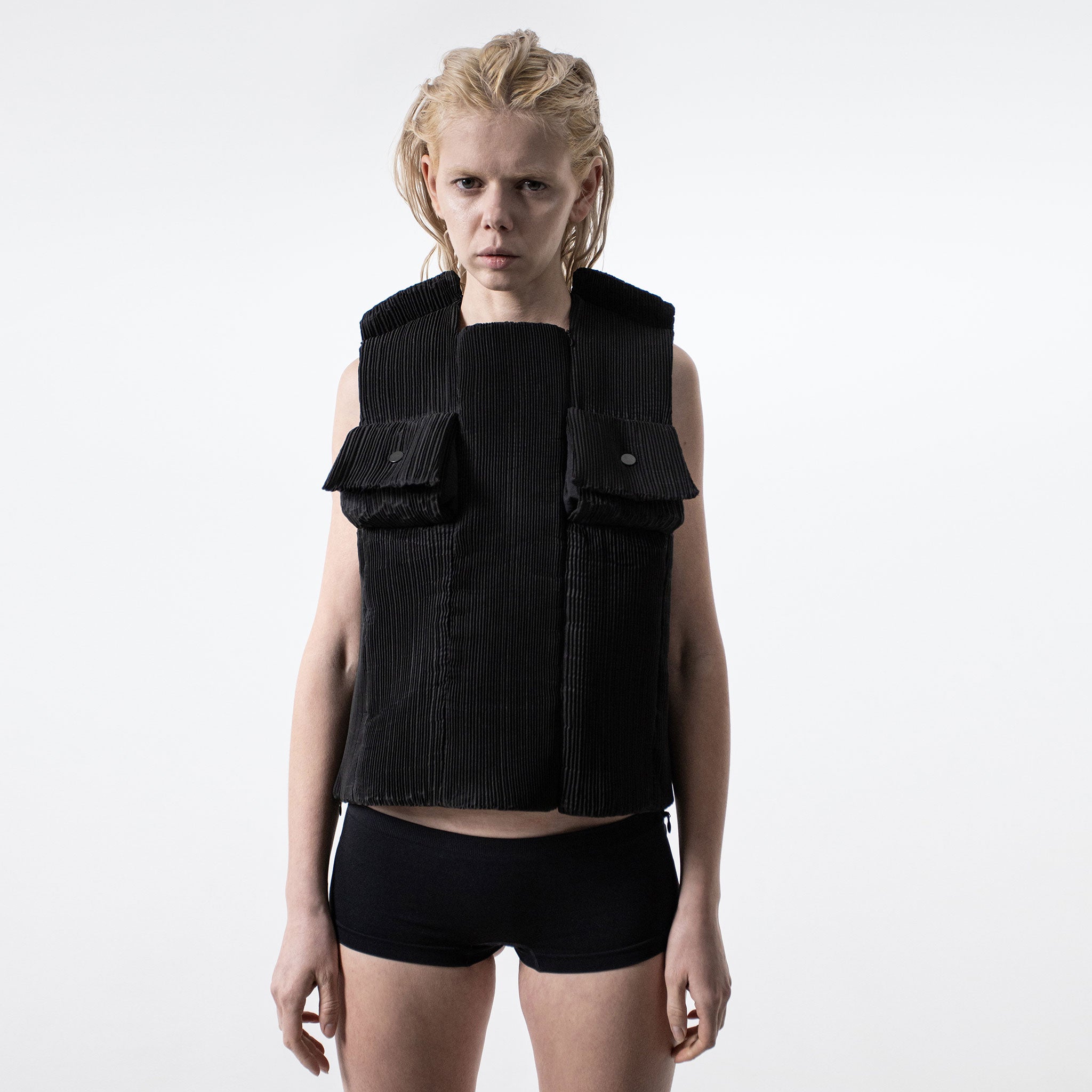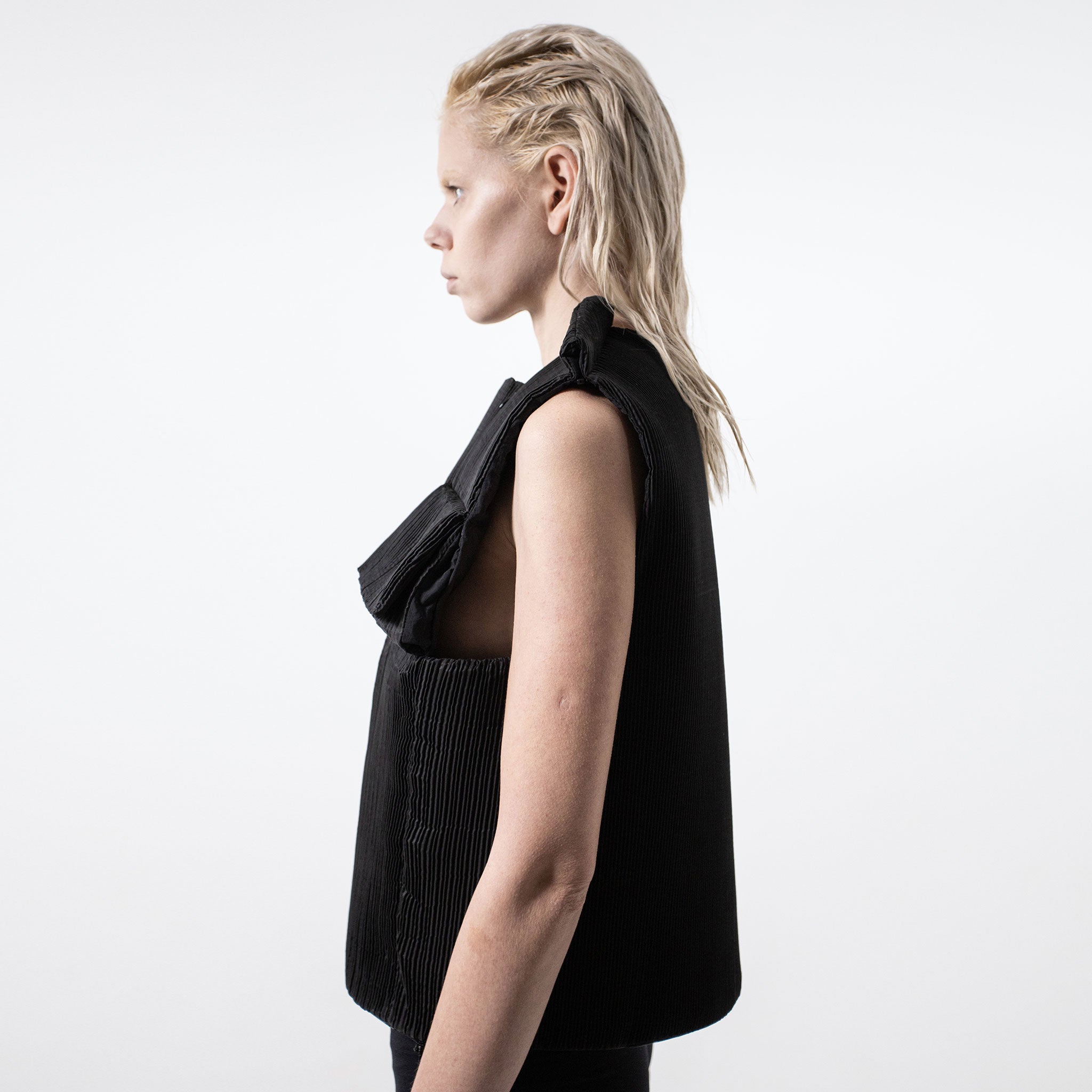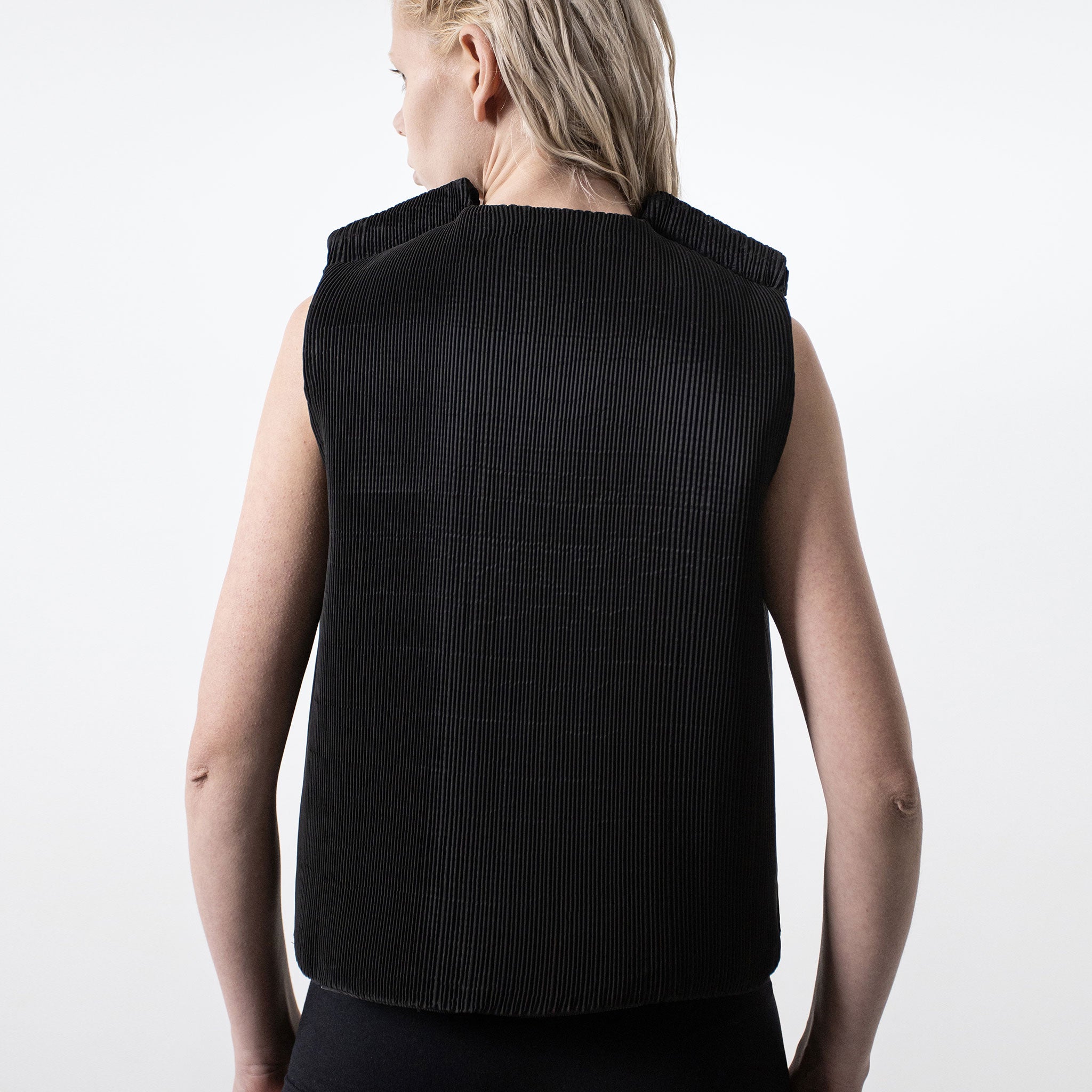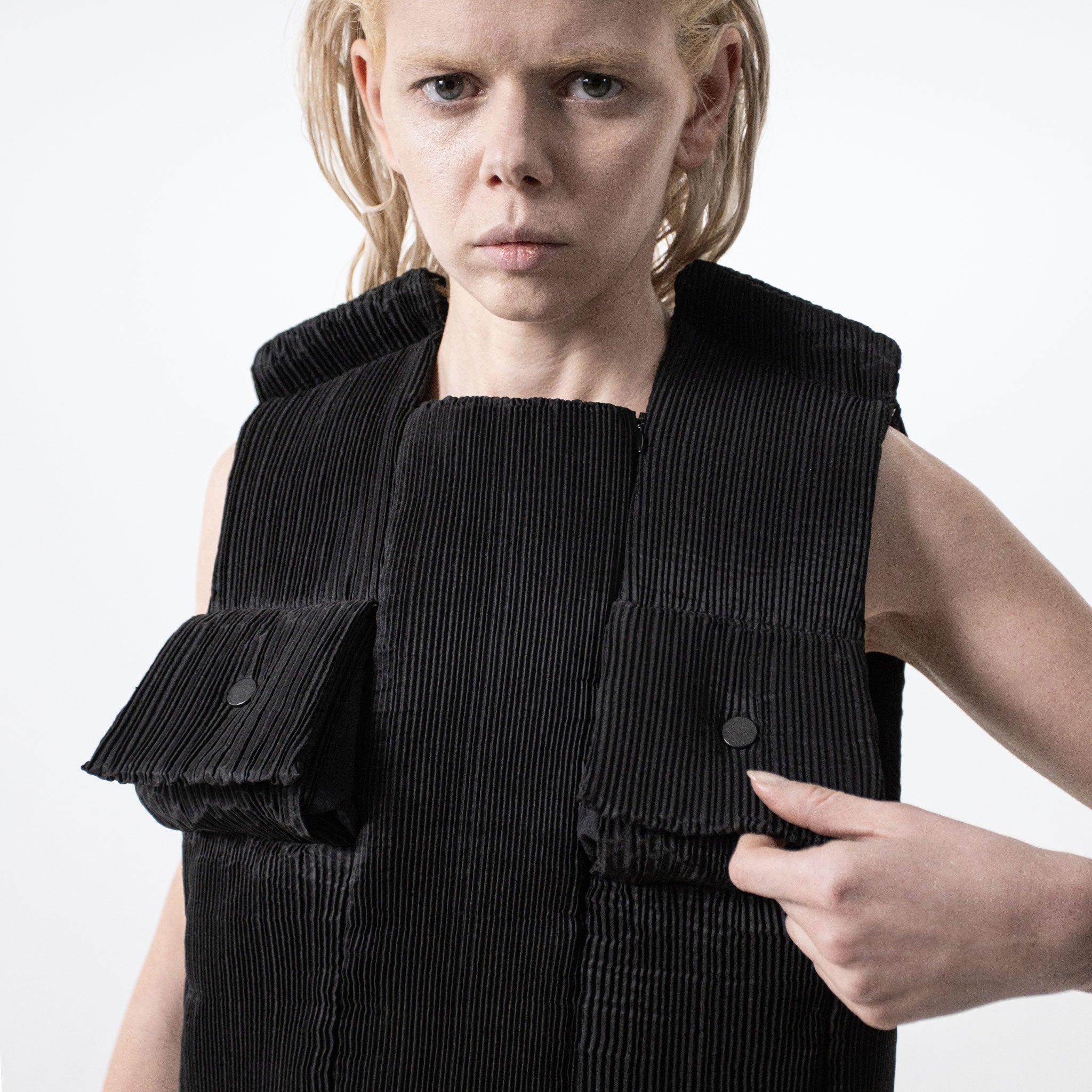 ILLUSION 2-way transforming piece: top / bag
A functional handbag in a form of a vest on a rubber-coated metal hanger by the Ukrainian avant-garde brand DZHUS. With the hanger detached, using concealed zippers, and the bottom unfastened, the accessory is worn as a sleeveless jacket. With a thin insulation layer, the piece has ribbed upper fabric and smooth, yet slightly crushed lining. Its chest pockets feature anatomical shape, and the front opens using a concealed zipper.
Colour: black
Composition: main: 100% polyester, insulation: Slimtex, lining: 100% polyester, handle: rubber-coated metal
Care: Dry clean. Steaming at medium t°. Remove the handle before cleaning!
Share