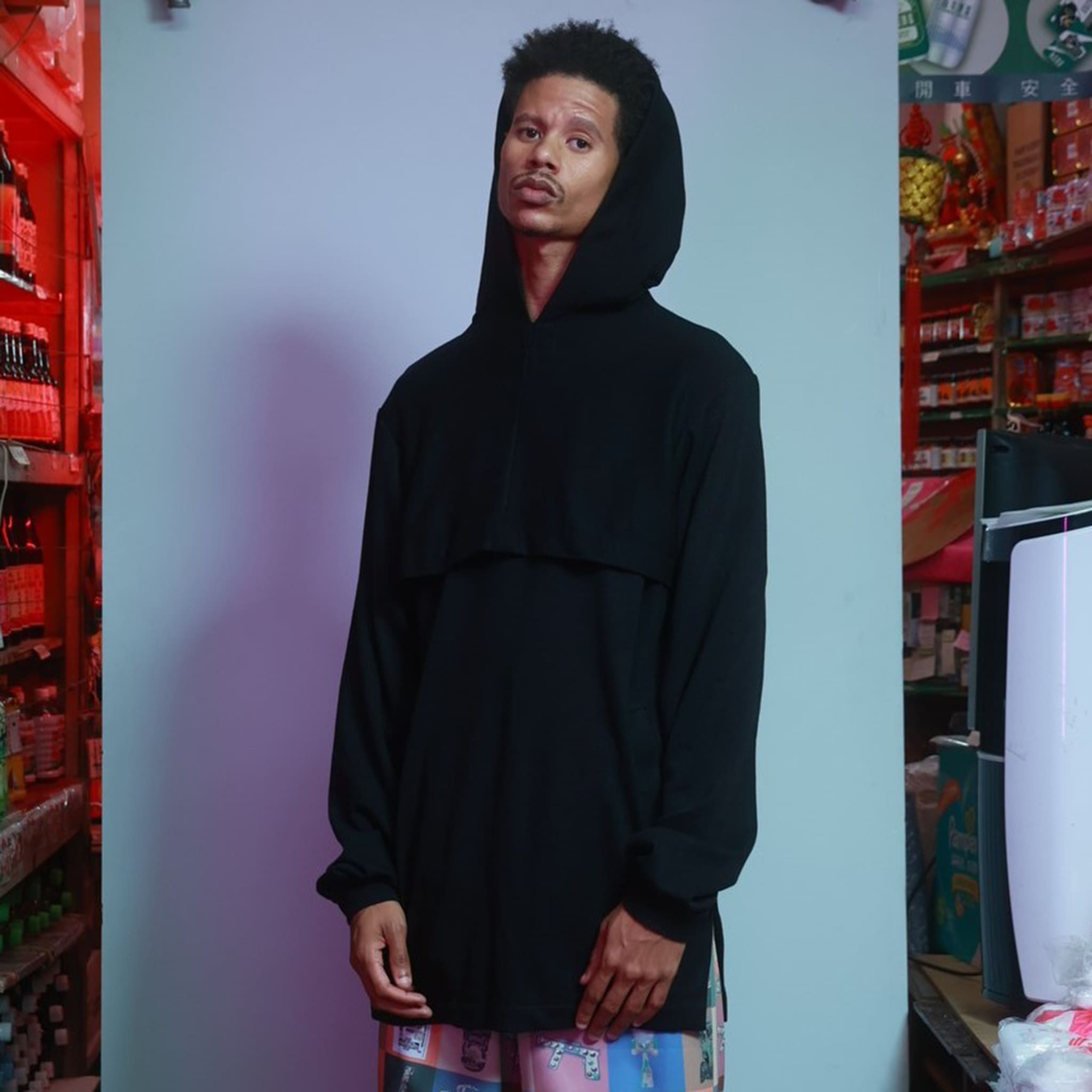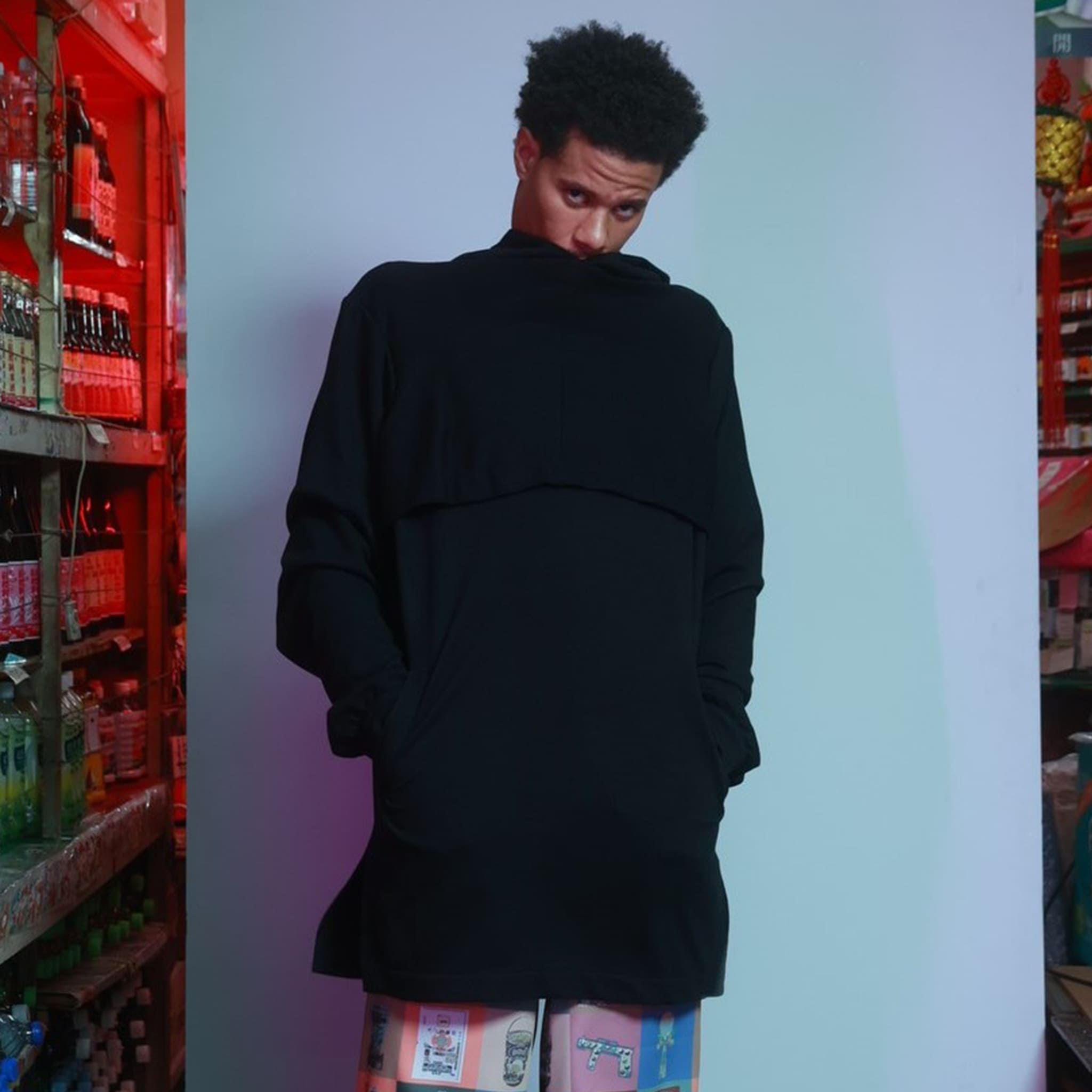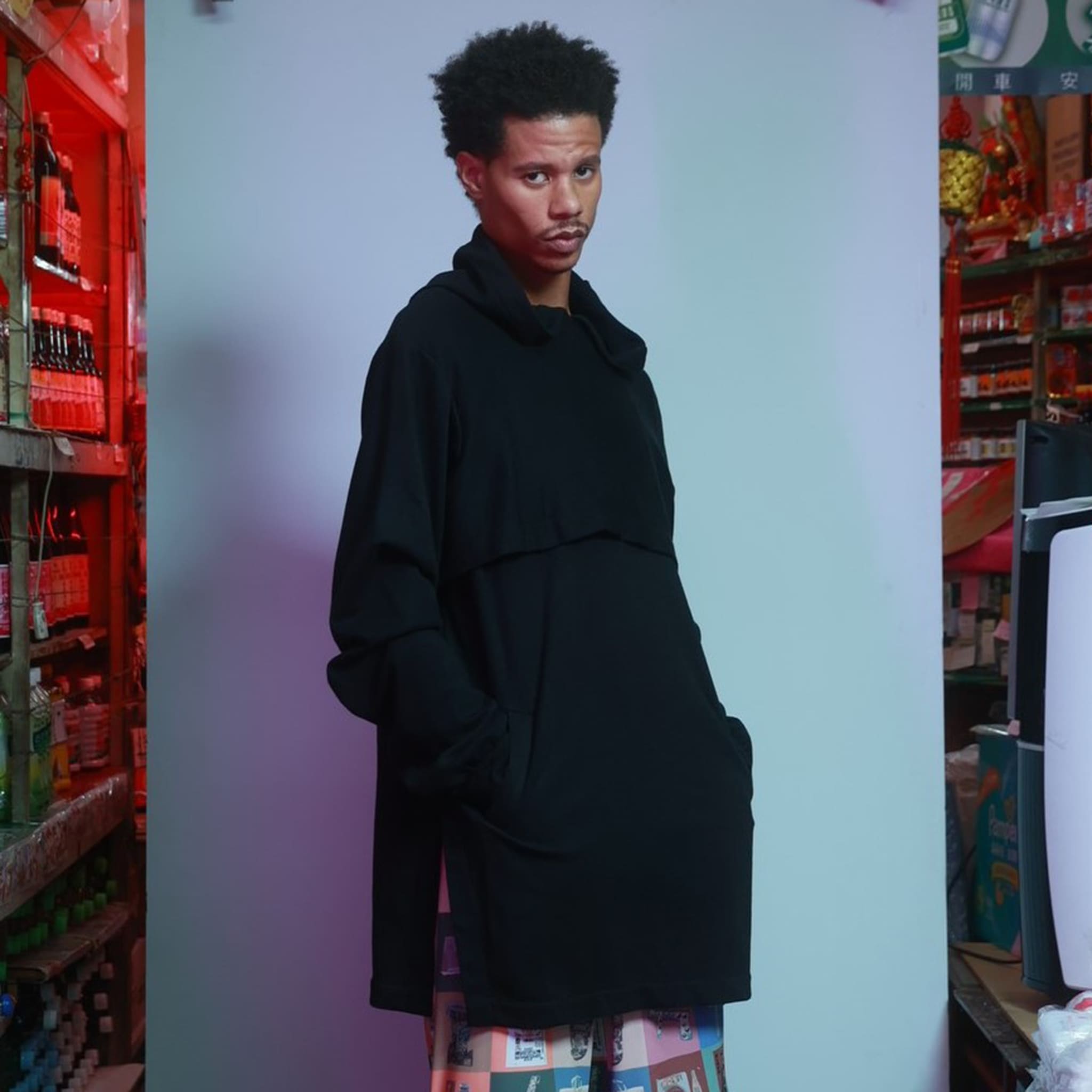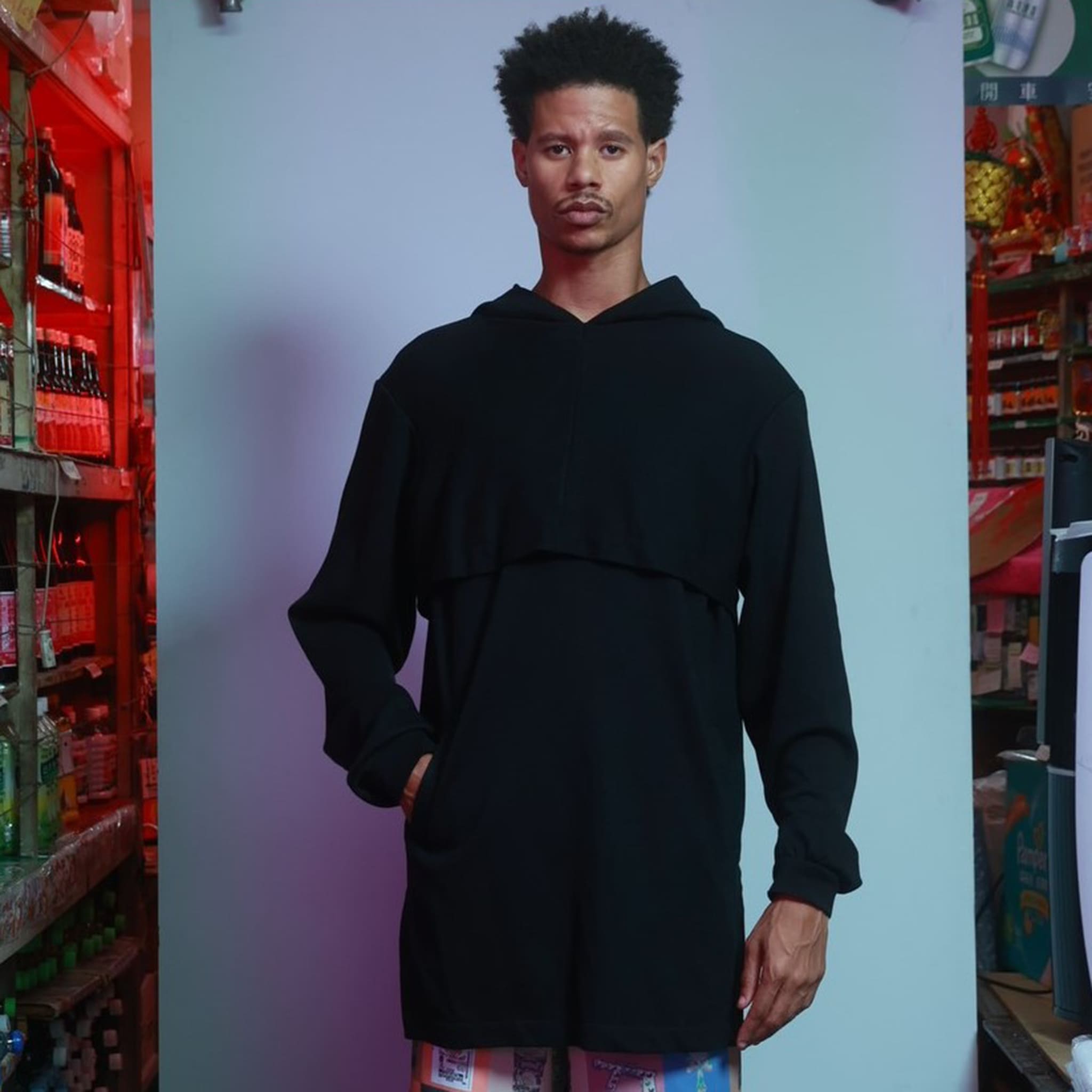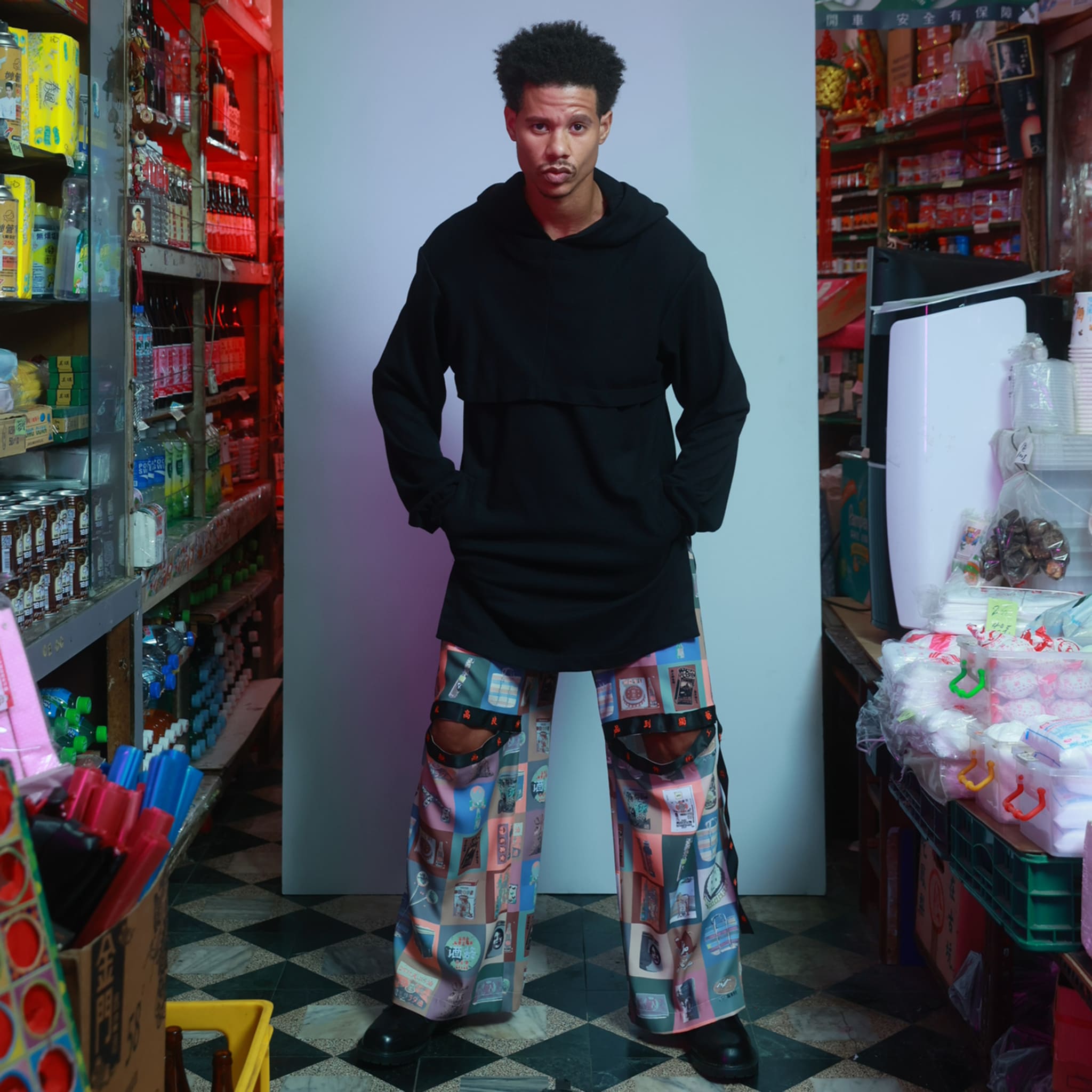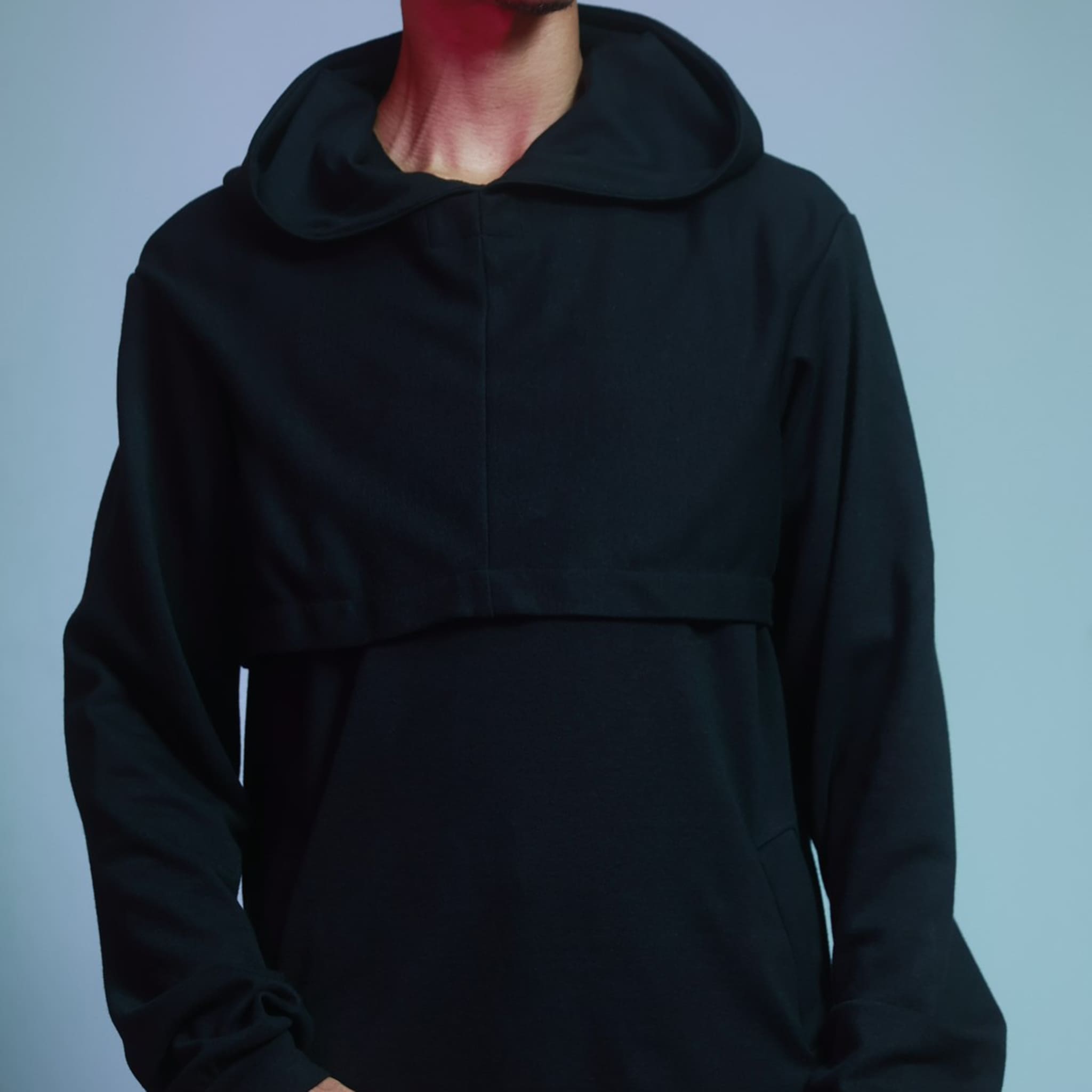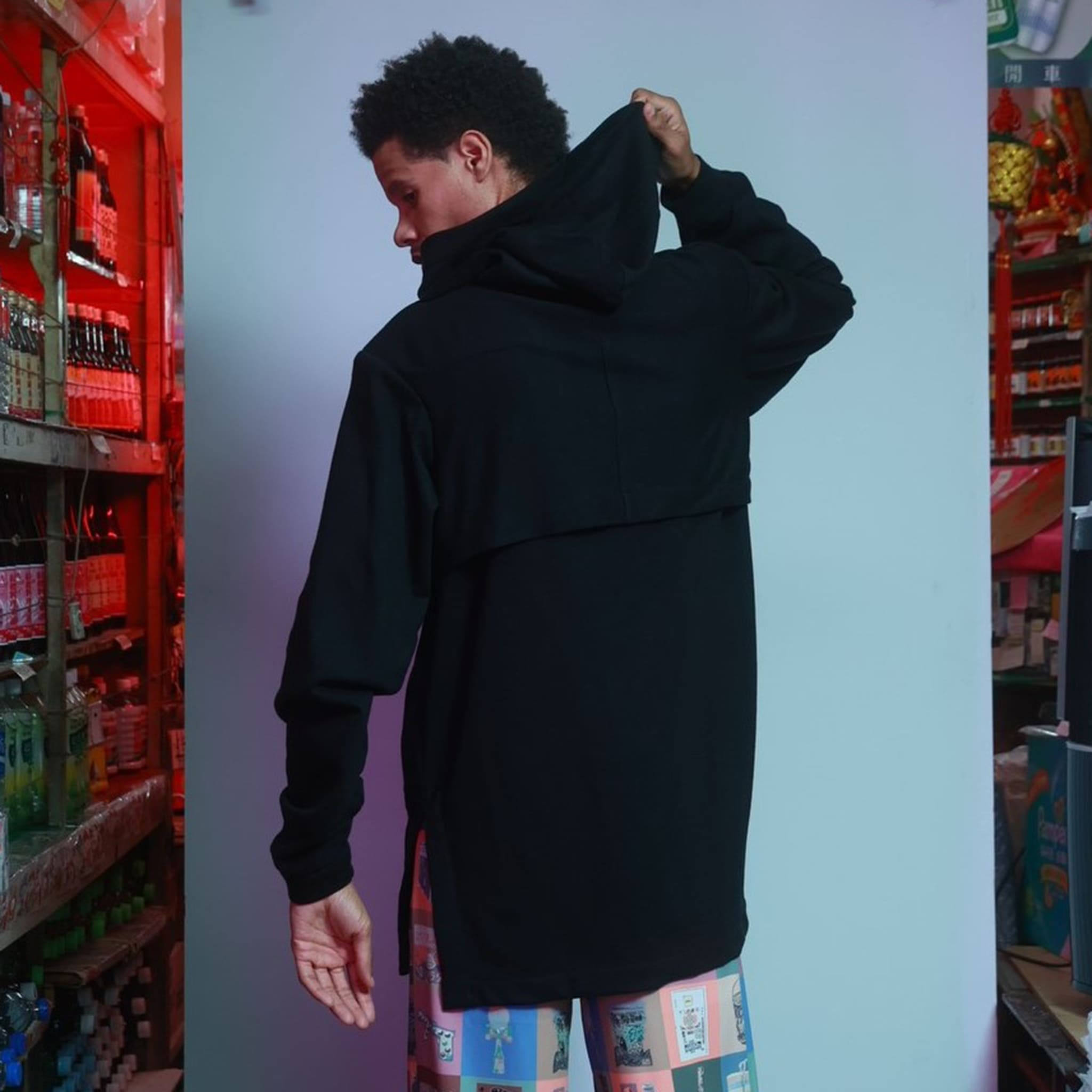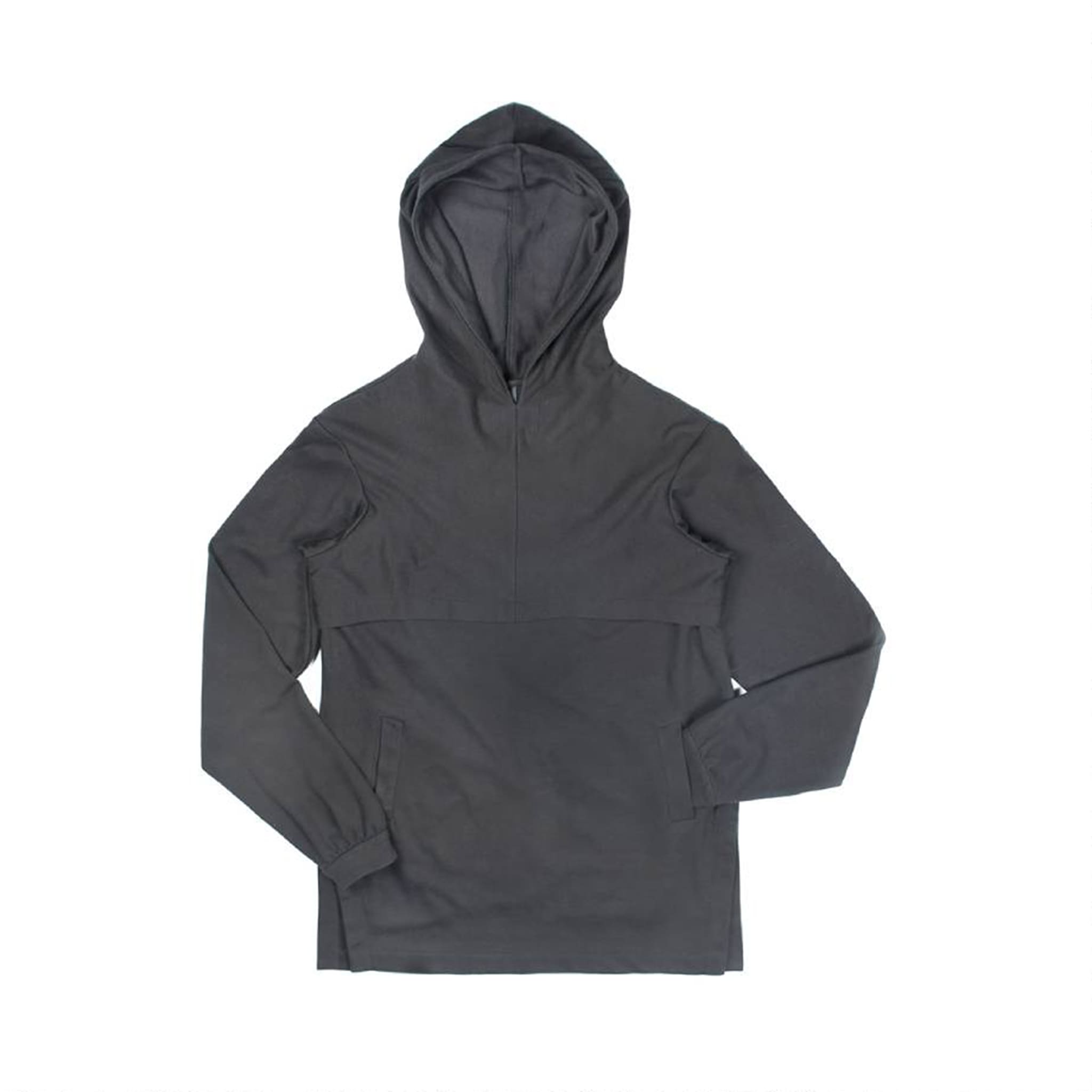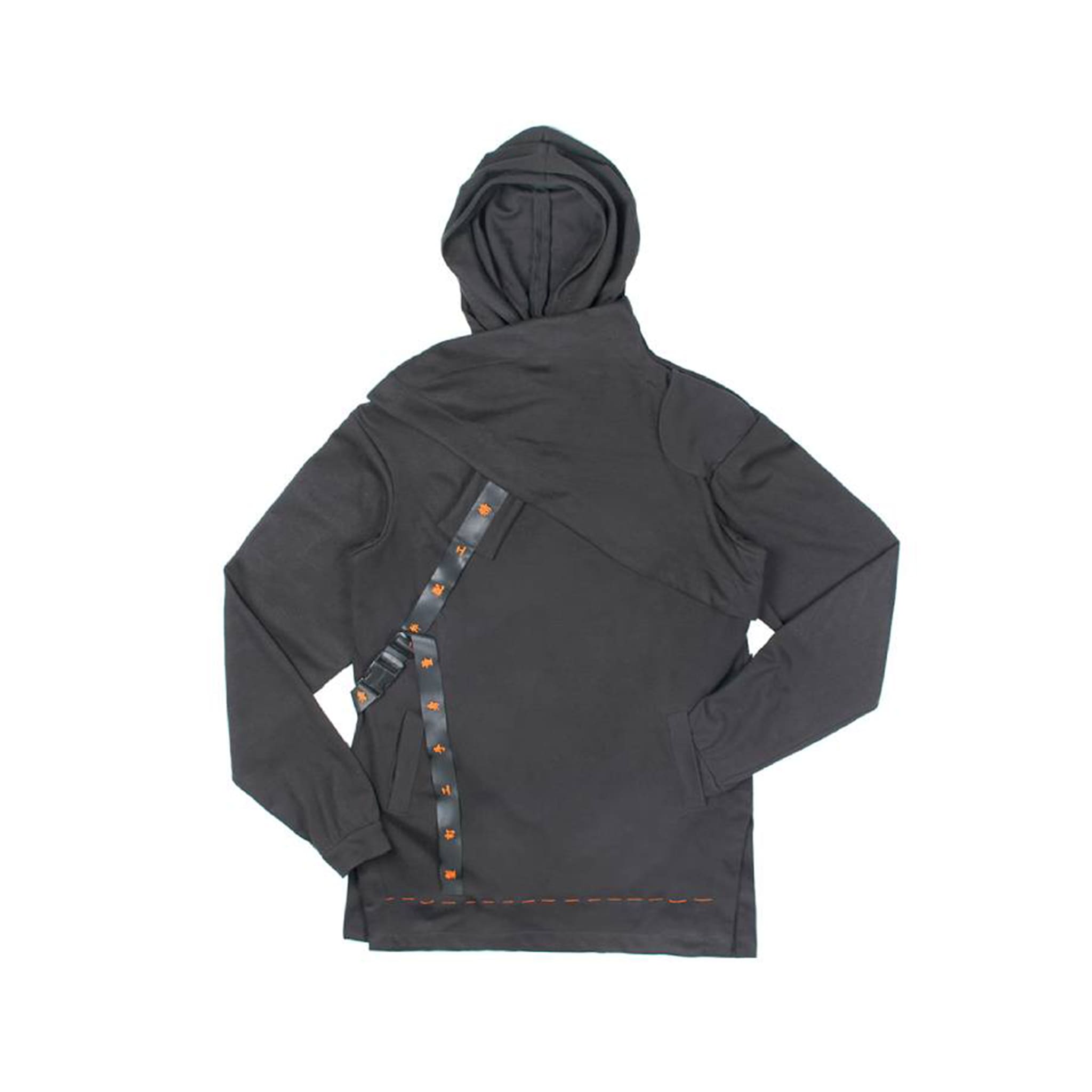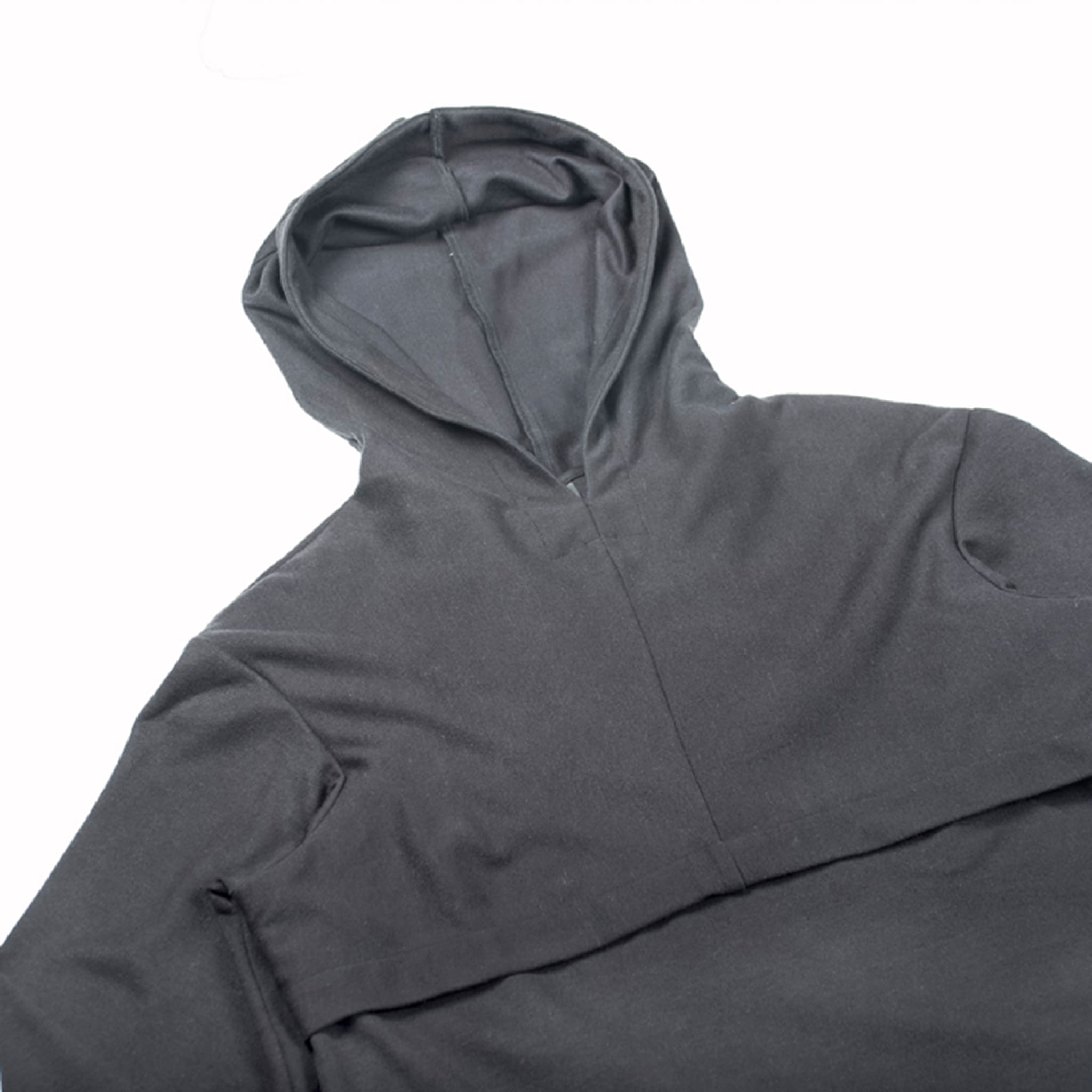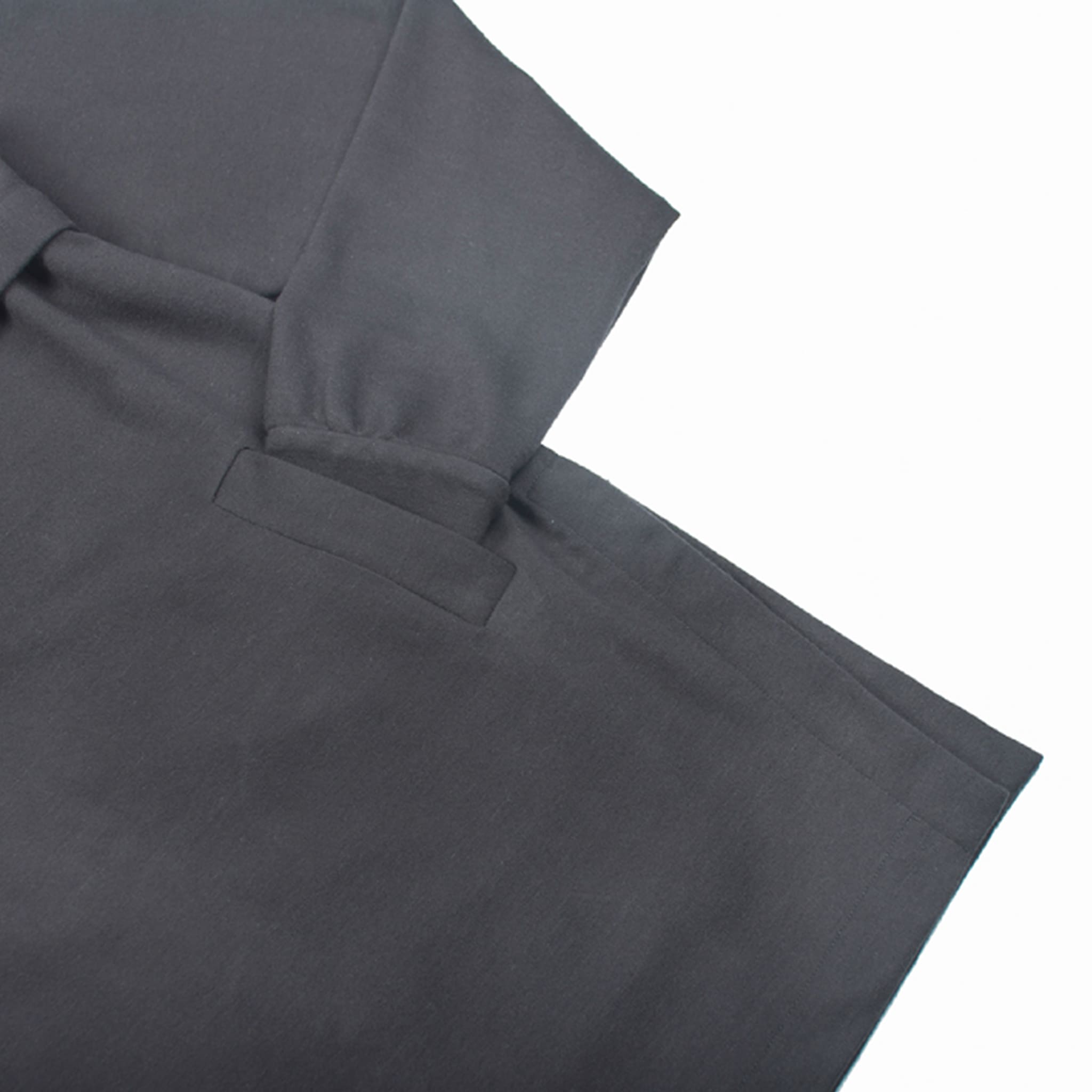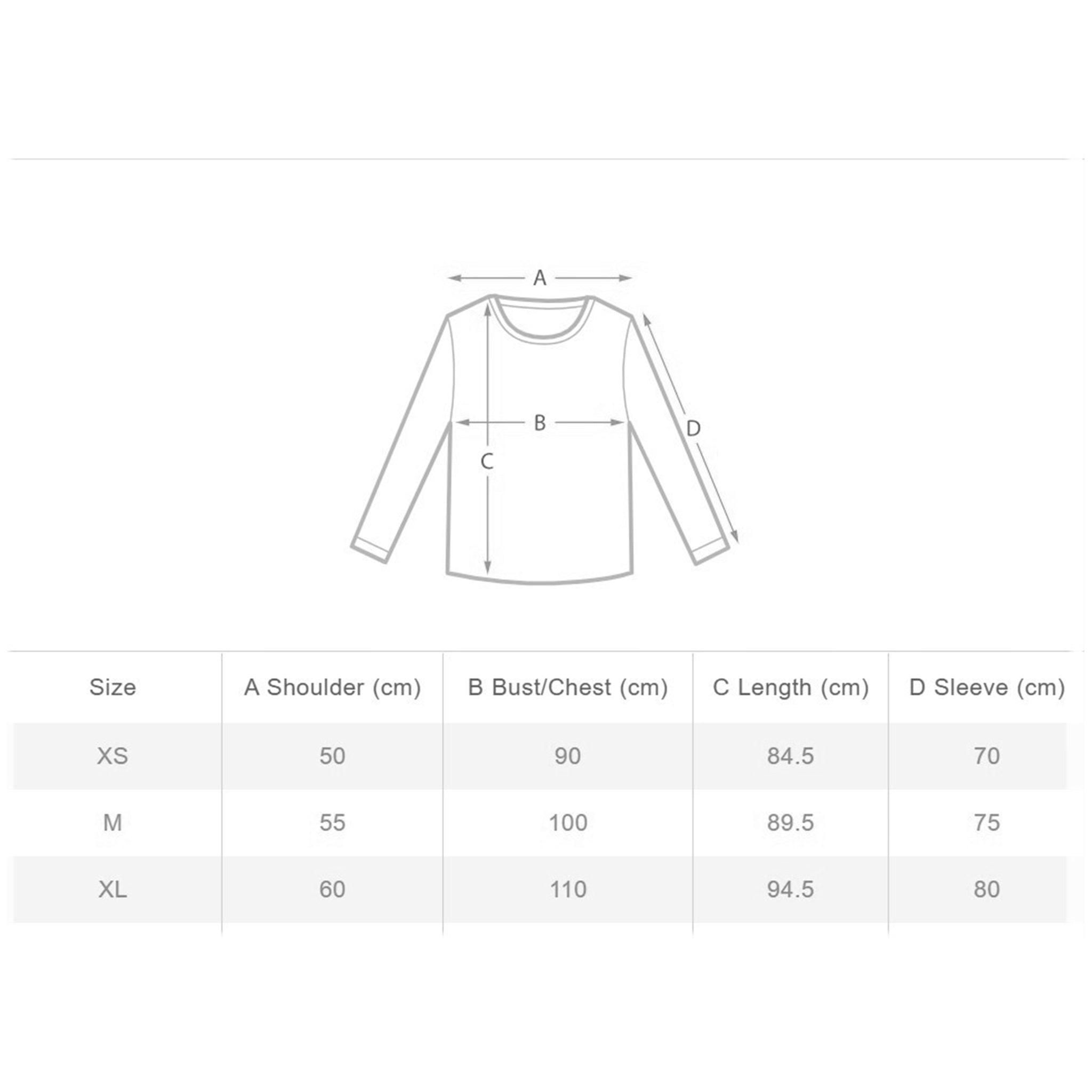 INF 21AW TIME MACHINE

| Design |

The pattern is based on a casual oversized T-Shirt, and the design adopts a double-layer seamless structure which is commonly used by INF, which not only increases the layers visually, but also eliminates the trouble of matching, and enhances the level of layering when wear it alone as a top. The outer hood design and the outer lapels are integrally formed without splicing, and the hem is made into a slight arc, which will not appear too dull on the overall look.

Two vertical pockets are arranged on the front to increase practicality, the side slits bring convenience to day-to-day activity, and the front is deliberately made into a trapezoidal hem in order to bring convenience for reaching the pockets on your pants, but also achieve the effect of modifying the figure and raising the proportion visually. The hem has an orange hand-stitched hem as a highlight, embellishing the overall aesthetic.

This fabric is a knitted fabric with a 25% wool and it is spun with artificial rebound fiber to prevent knitting deformation. It is warm and comfortable to wear. It can be machine washed but cannot be dried in a dryer. However, dry cleaning is recommended for long-term maintenance.

|Fabric|

ACRYLIC 32%

WOOL 25%

NYLON 40%

OP 3%

|Color|

Black

|Washing Methods|

Normal Wash

Do Not Bleach

Low Heat

Do Not Tumble Dry


|Delivery time|7-14 working days.

Free shipping word wide.
Share