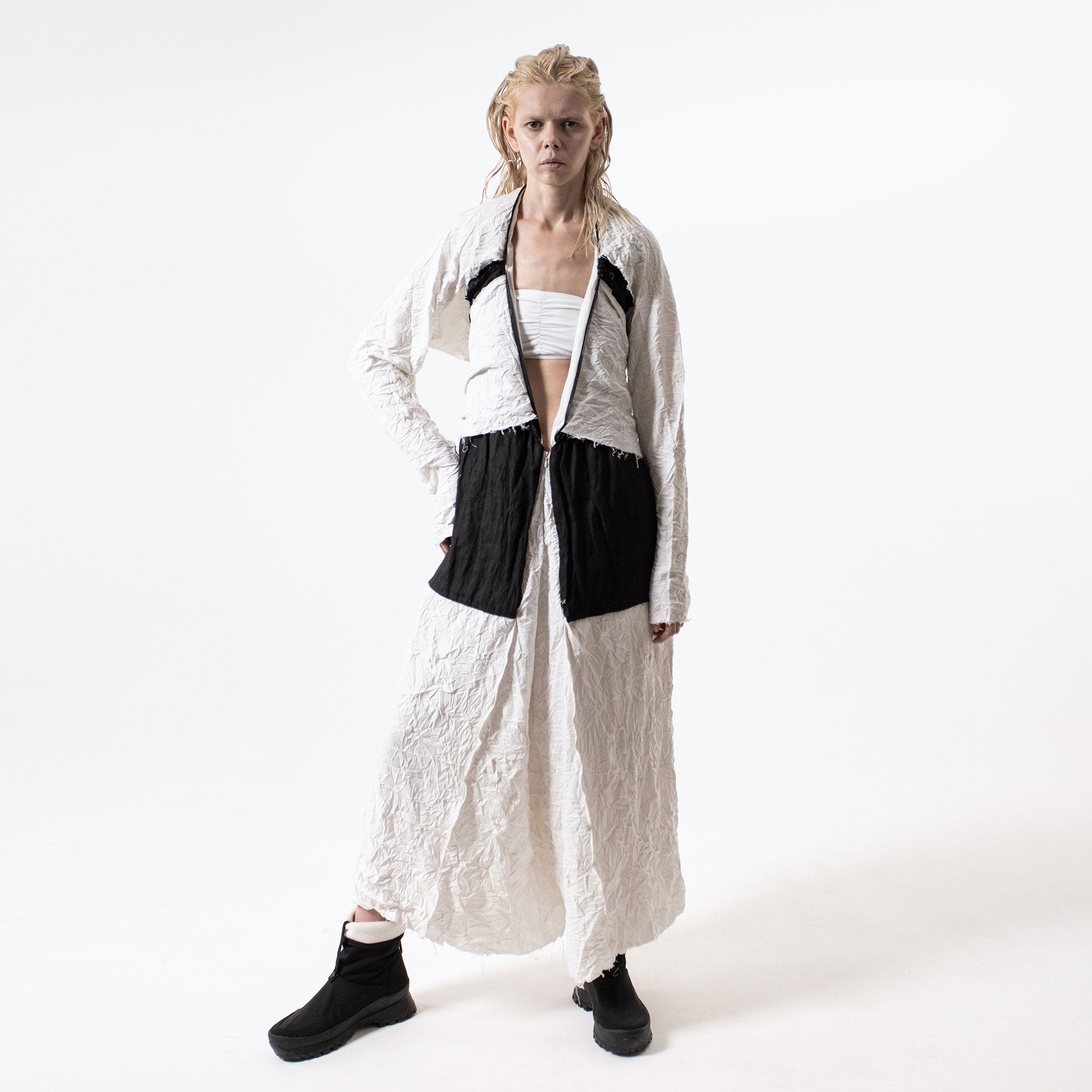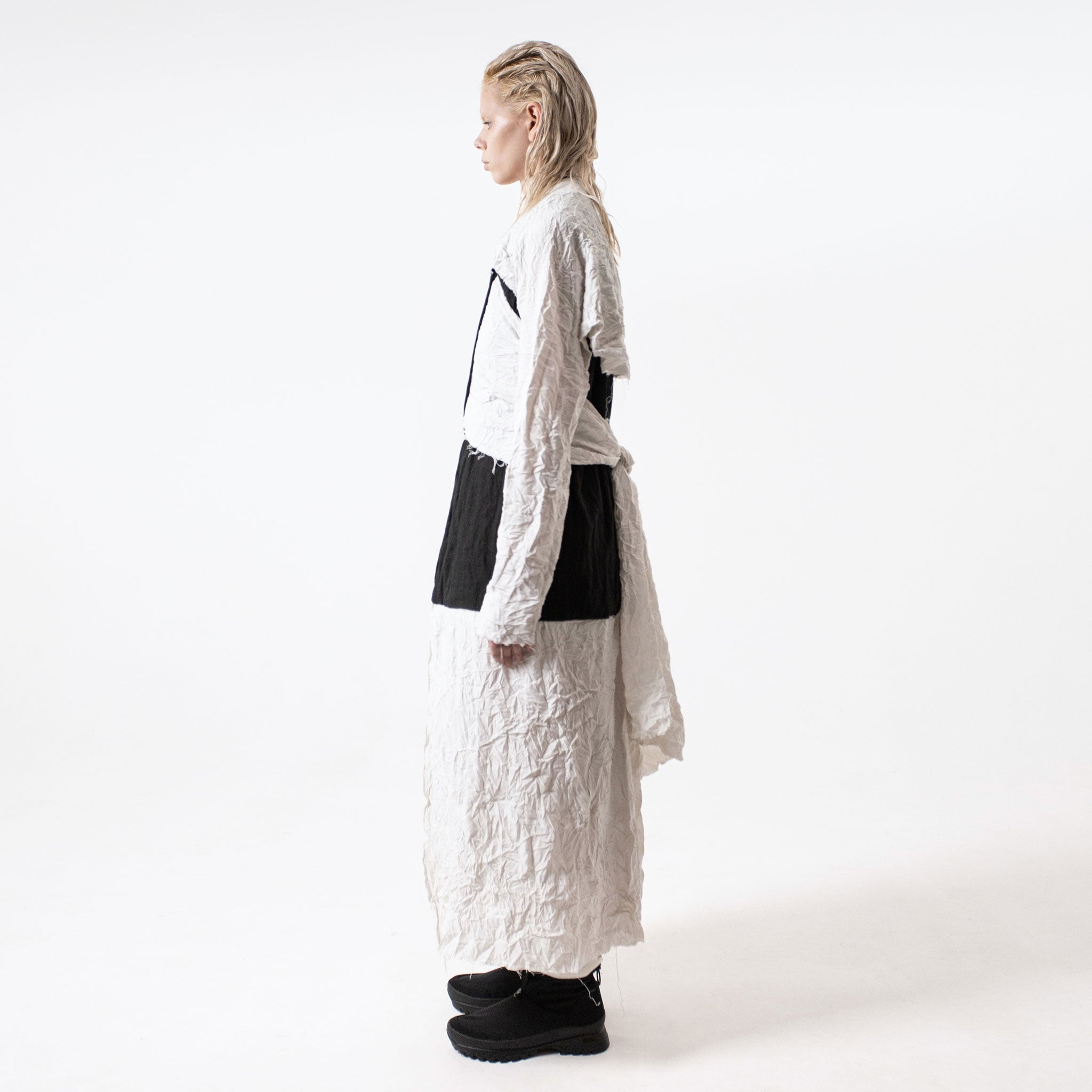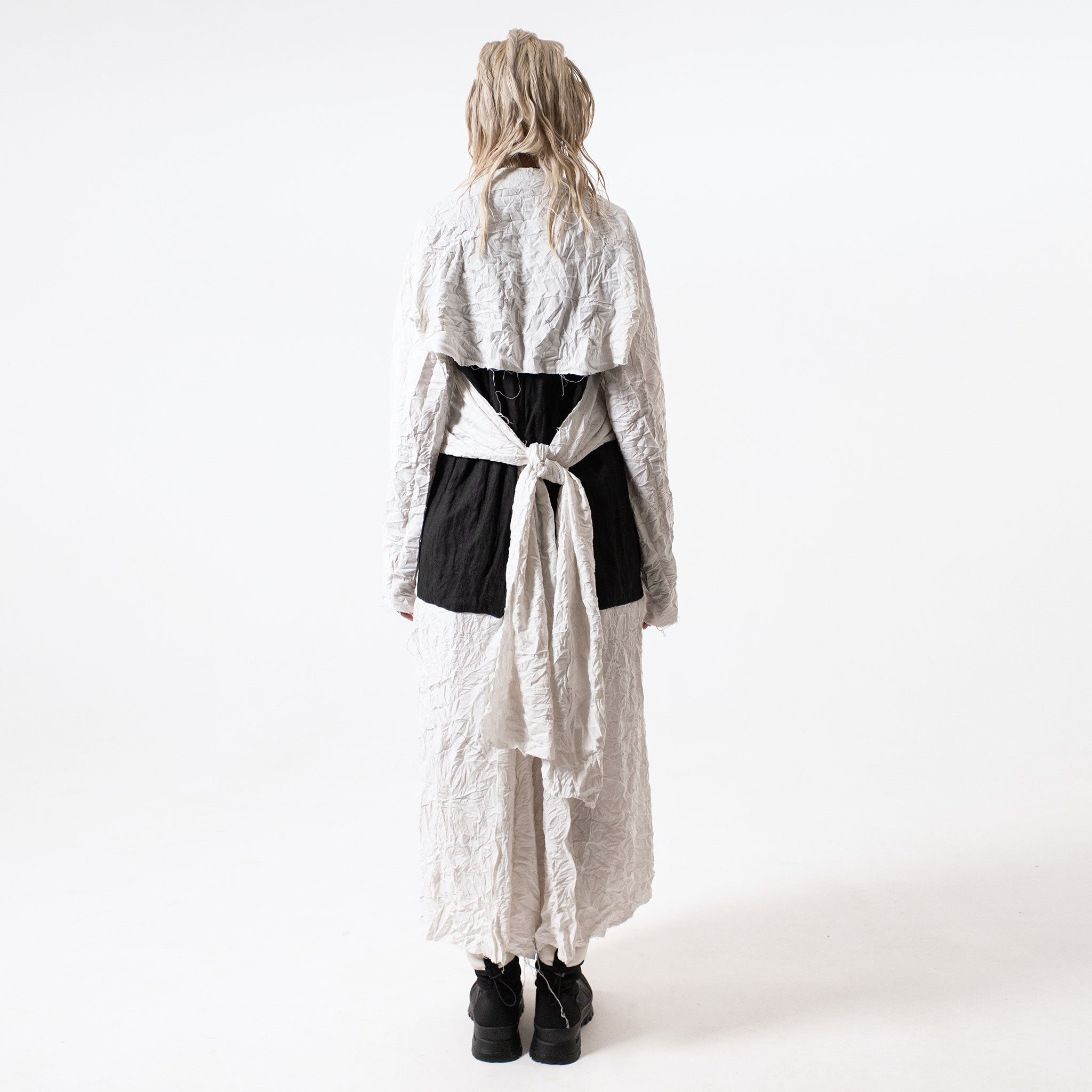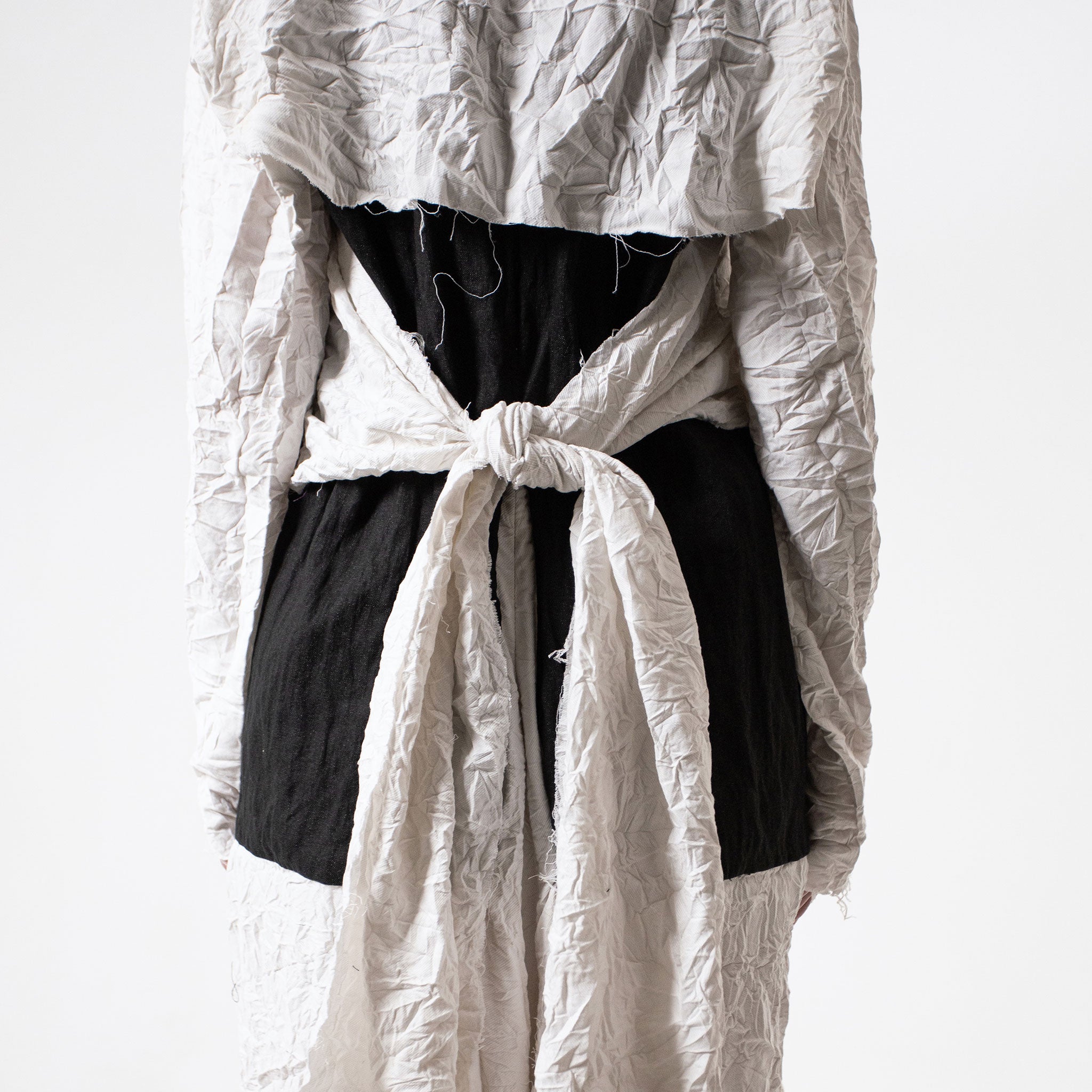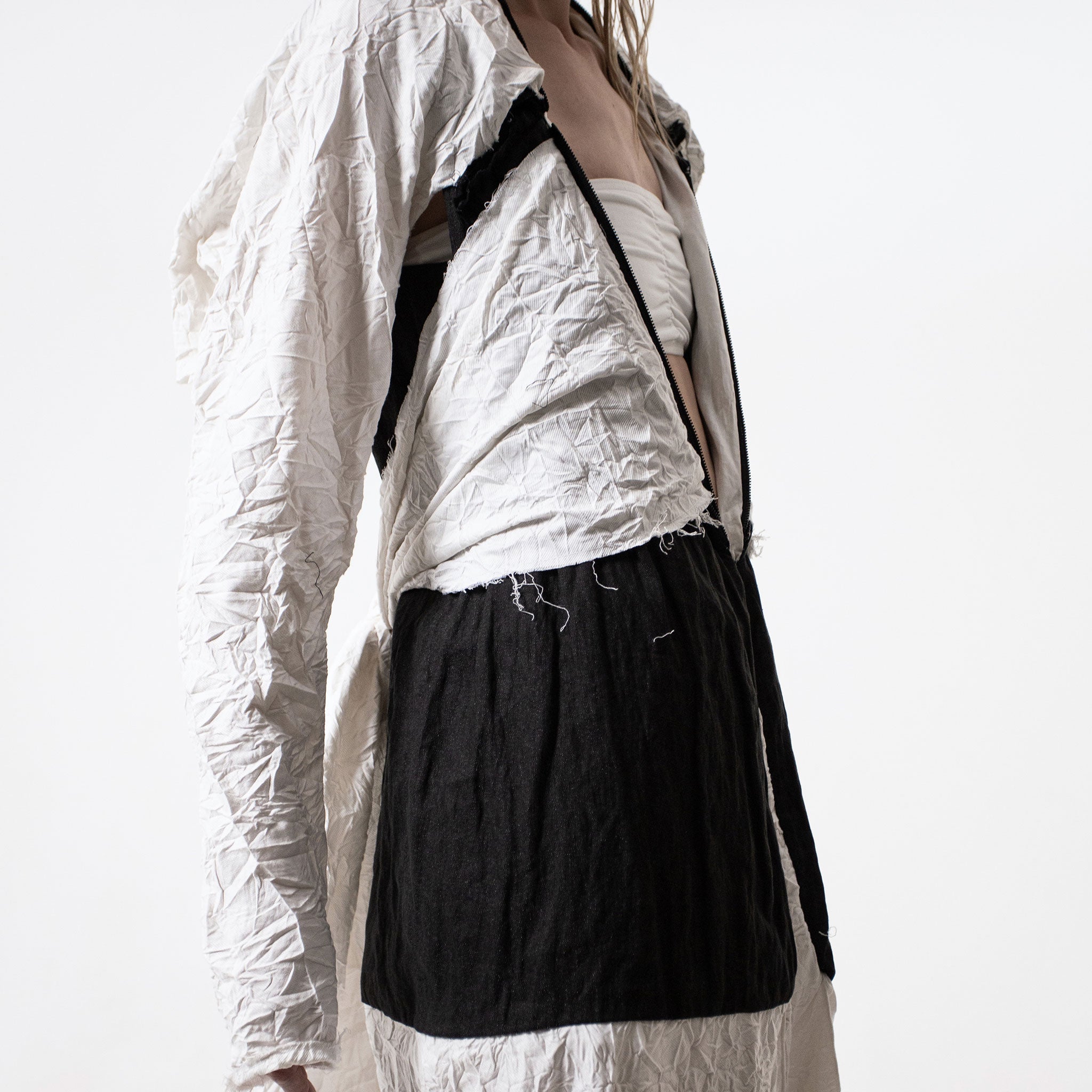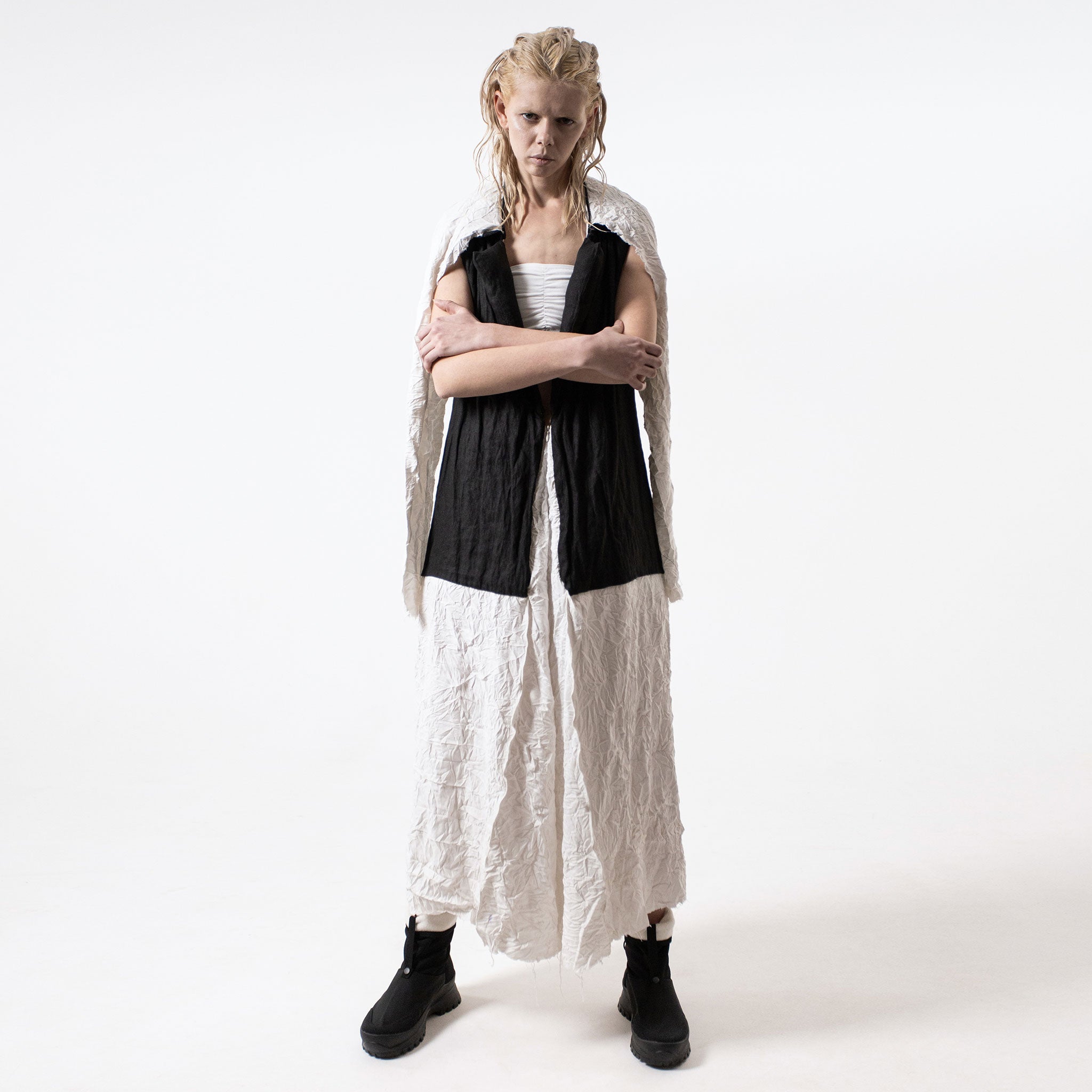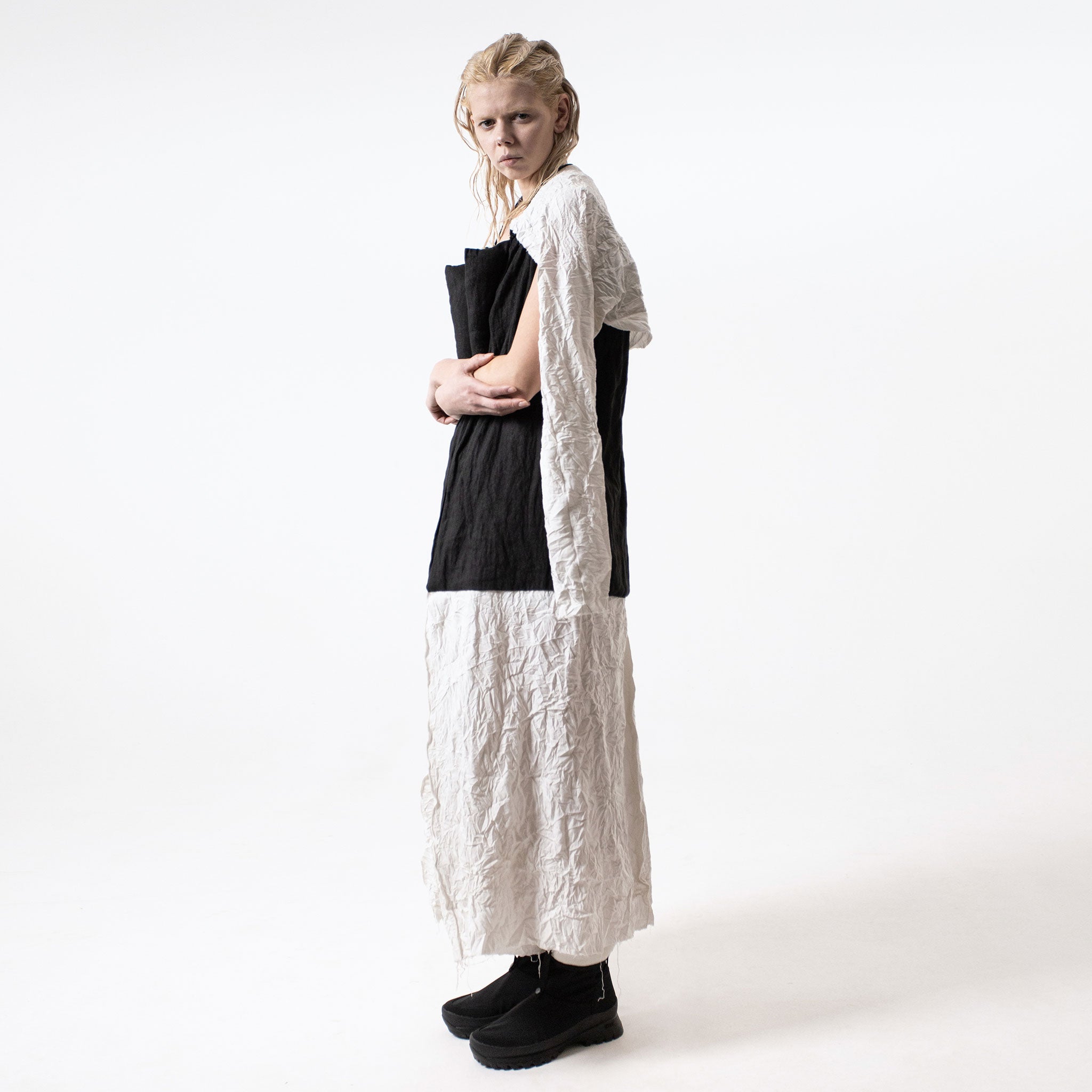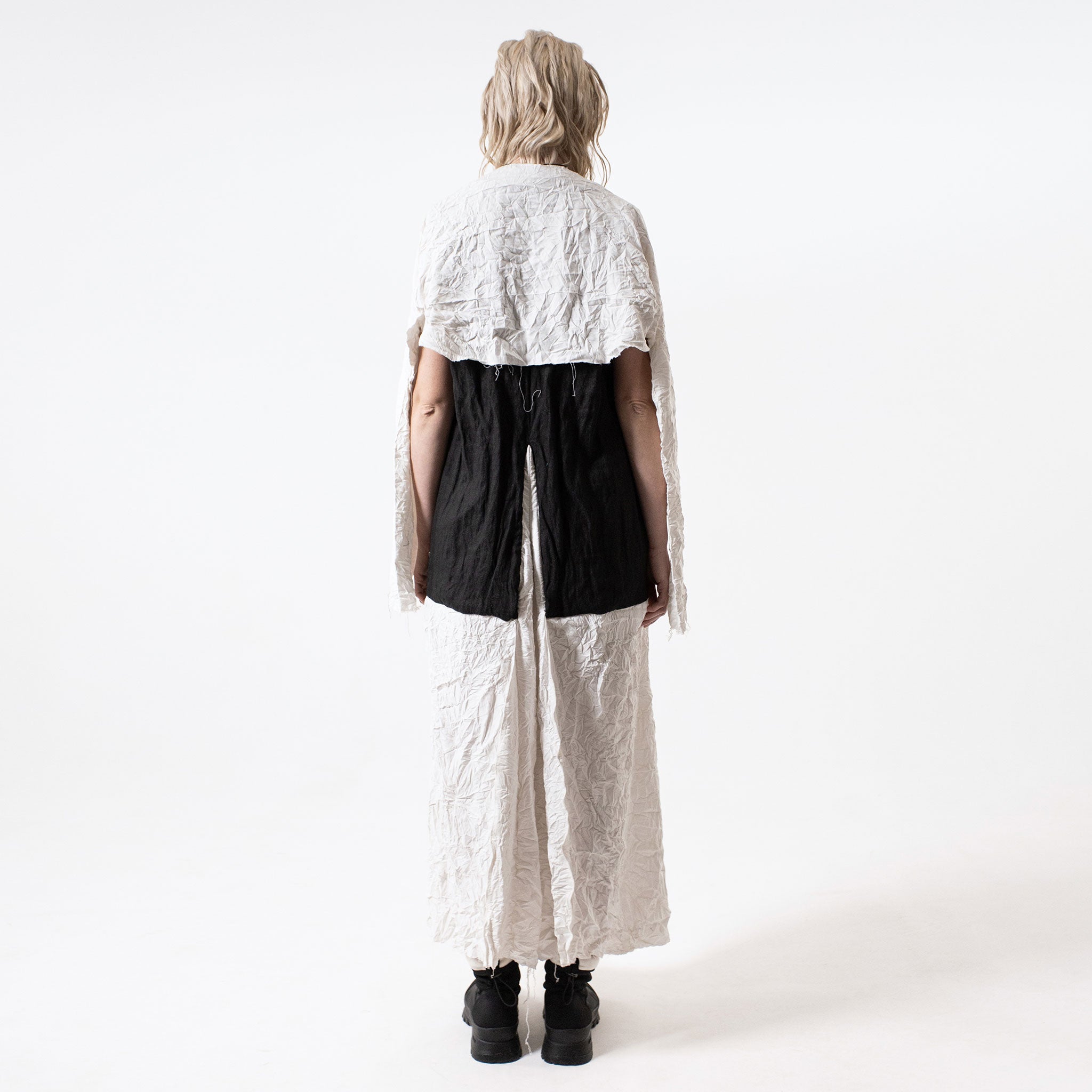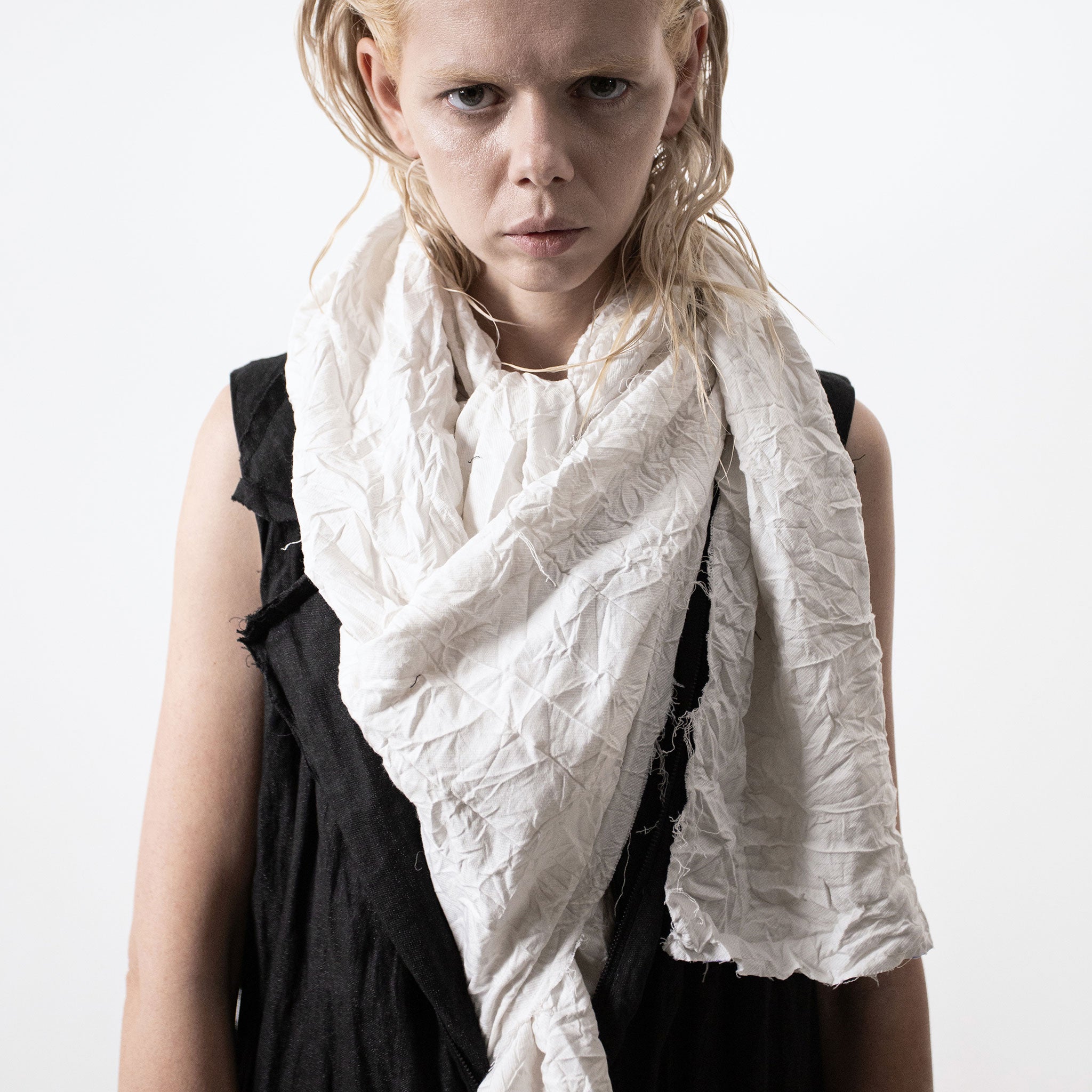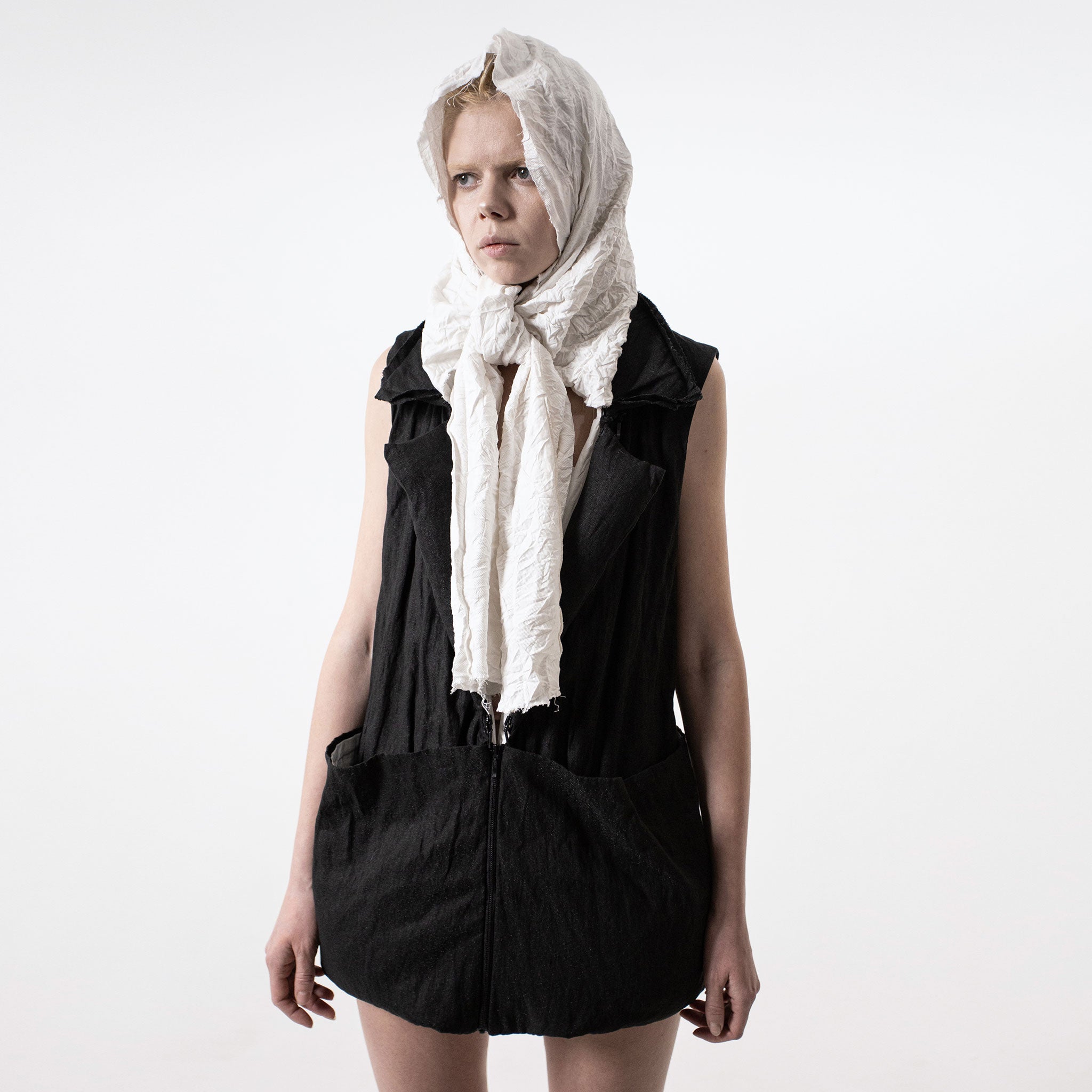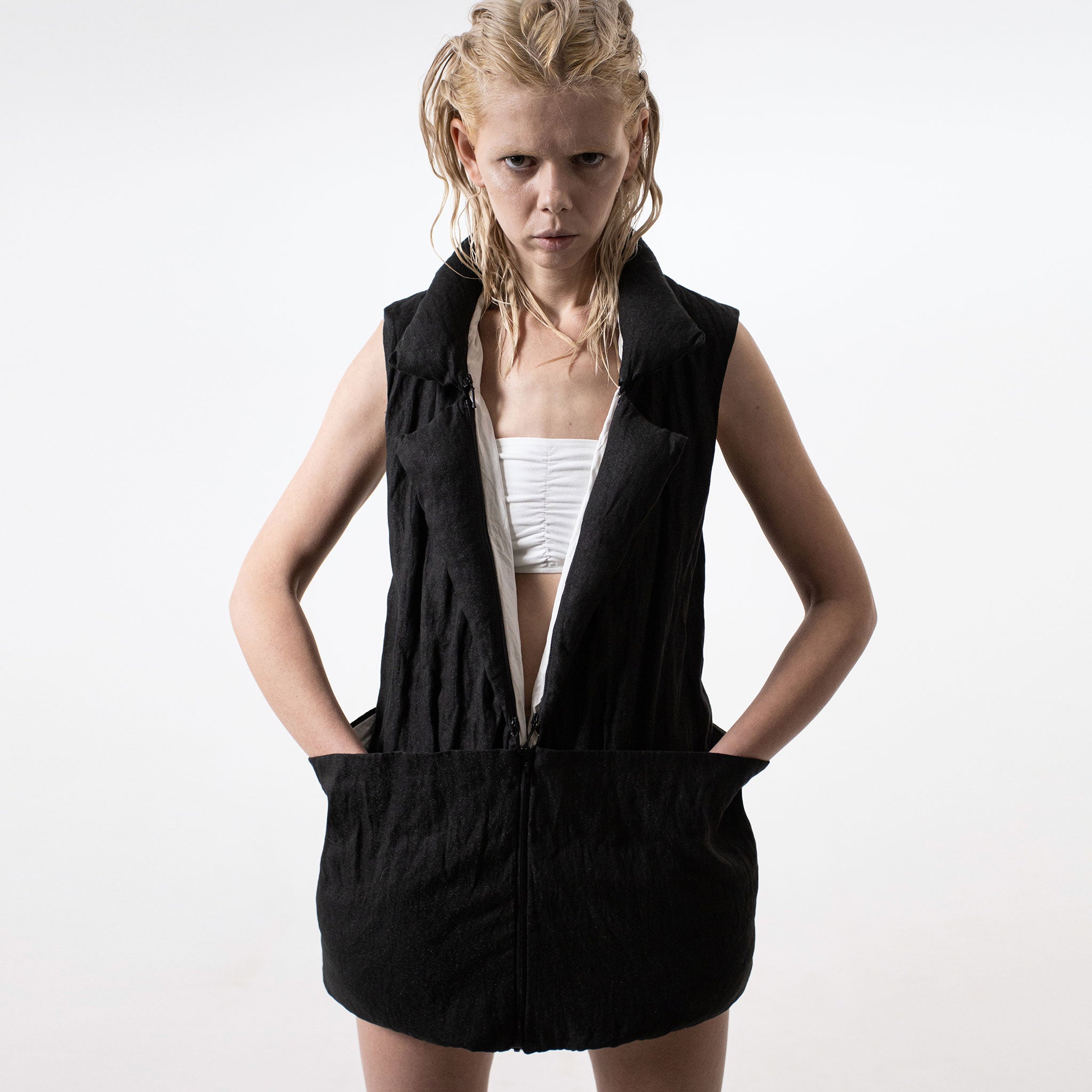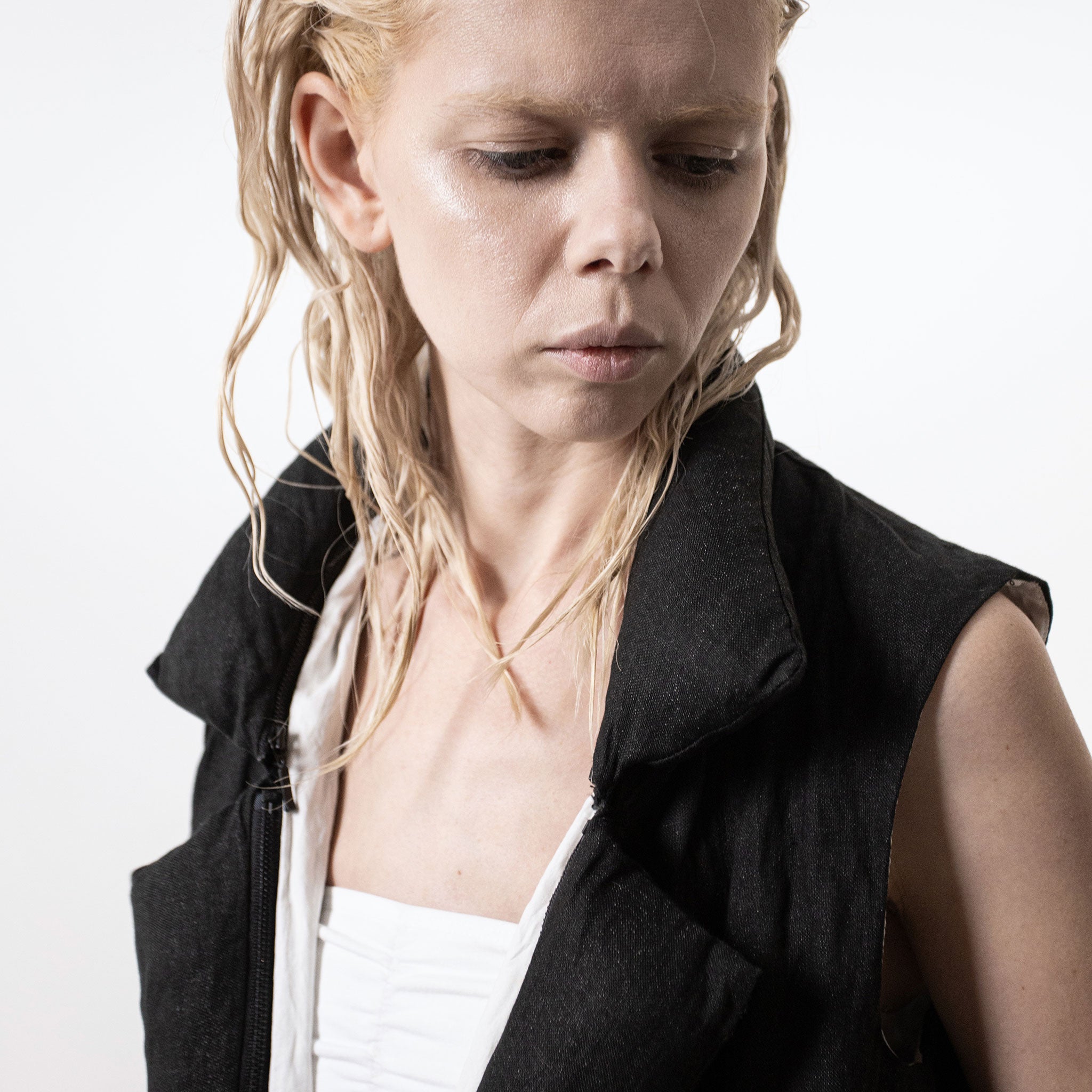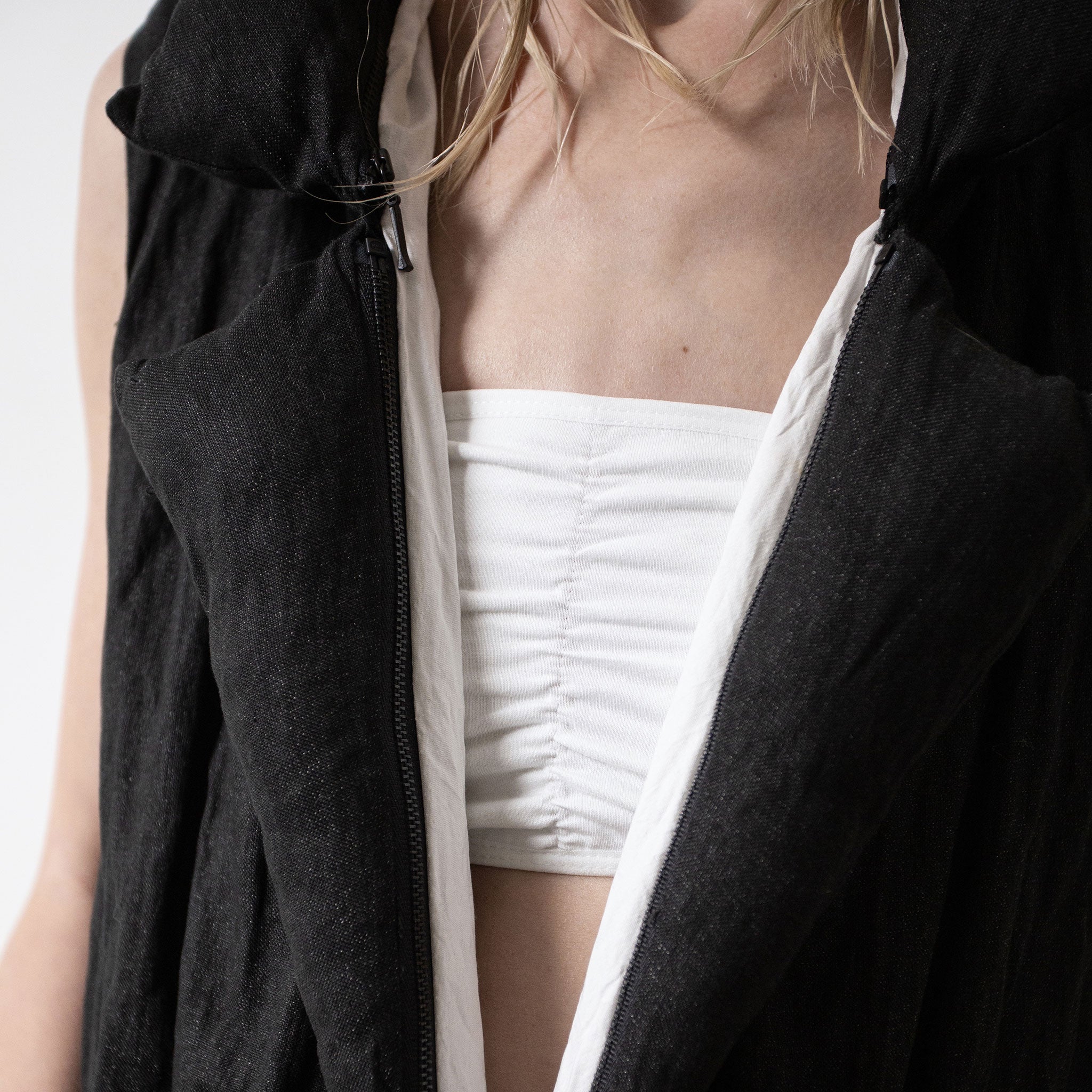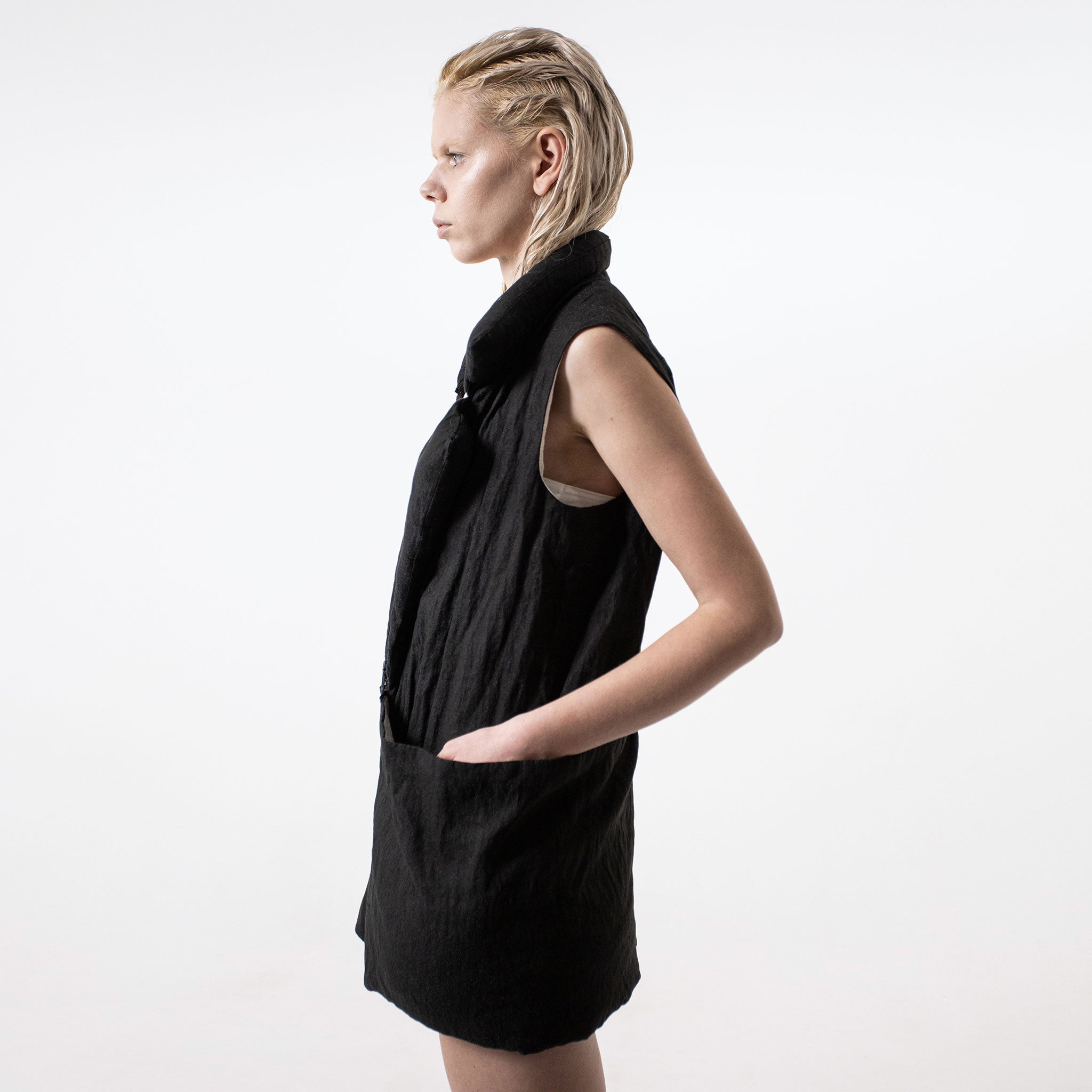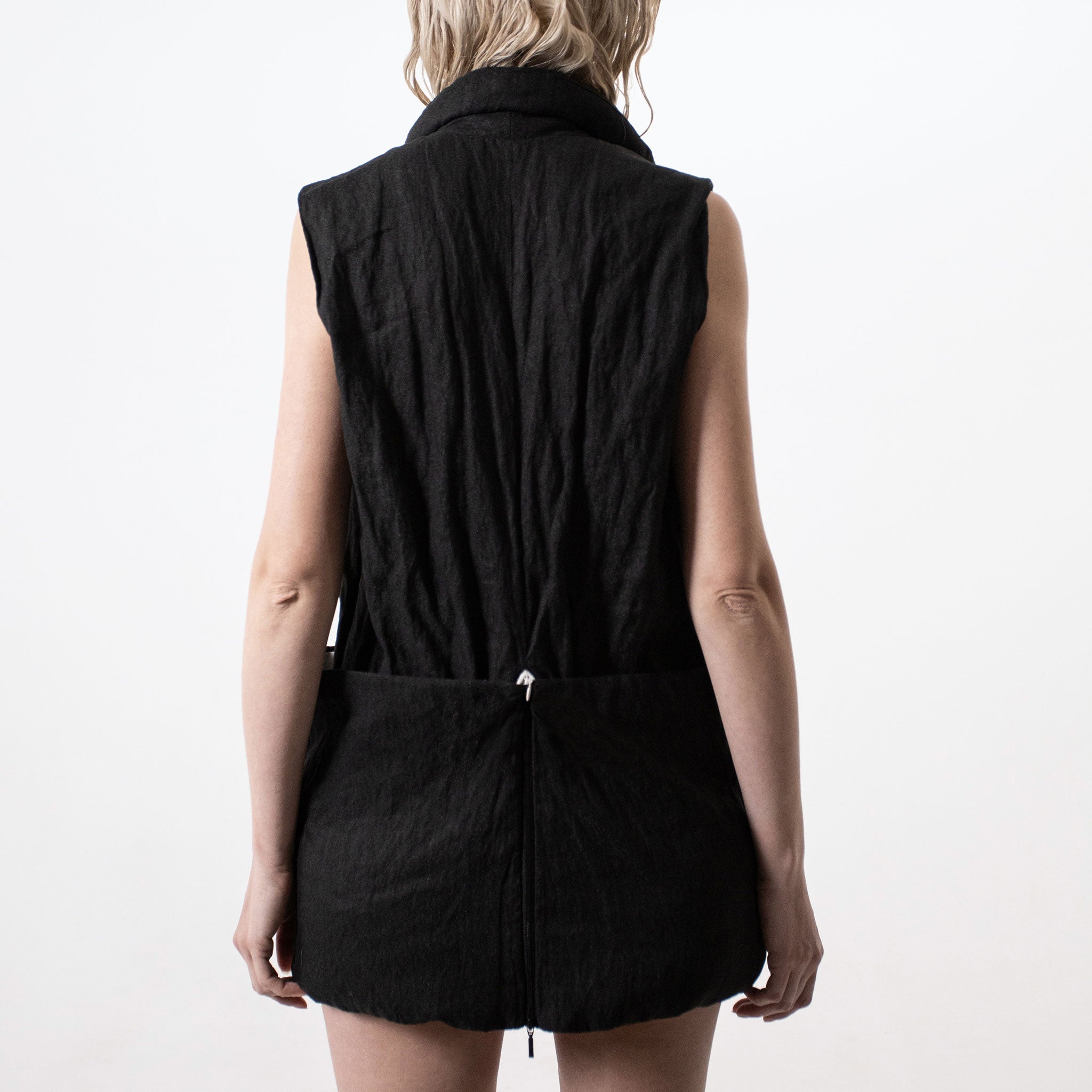 EXTRACT 6-way transforming piece: vest / jacket / coat / jumpsuit
A transformer piece by the Ukrainian avant-garde brand DZHUS, featuring a combination of crushed fabrics. Worn as a classic vest, it has an unzippable collar from which additional details can be extracted and used as a belt, a cape, sleeves, a kerchief, and a scarf. With the front and the back zippers opened and the side pockets turned outside, extra fabric panels are unveiled which can be zipped together and worn as oversized trousers.
*undergarment not included

Colour: graphite + ivory
Composition: fabric 1: 95% linen, 5% metal thread; fabric 2: 100% viscose; lining: 100% cotton (washed)
Care: Ironing or steaming of the graphite fabric at medium t°. No ironing or steaming of the ivory fabric. No tumble dry!
Share