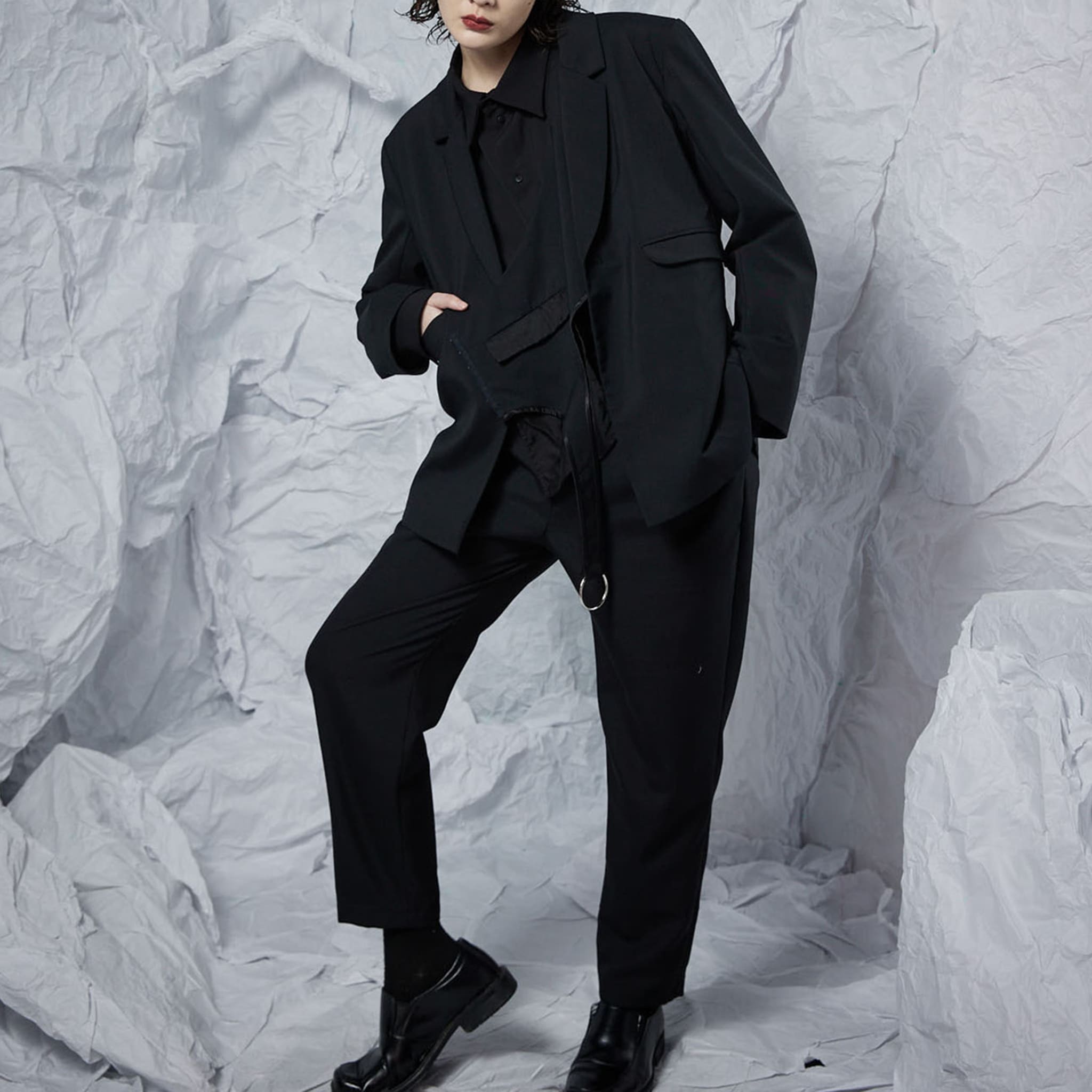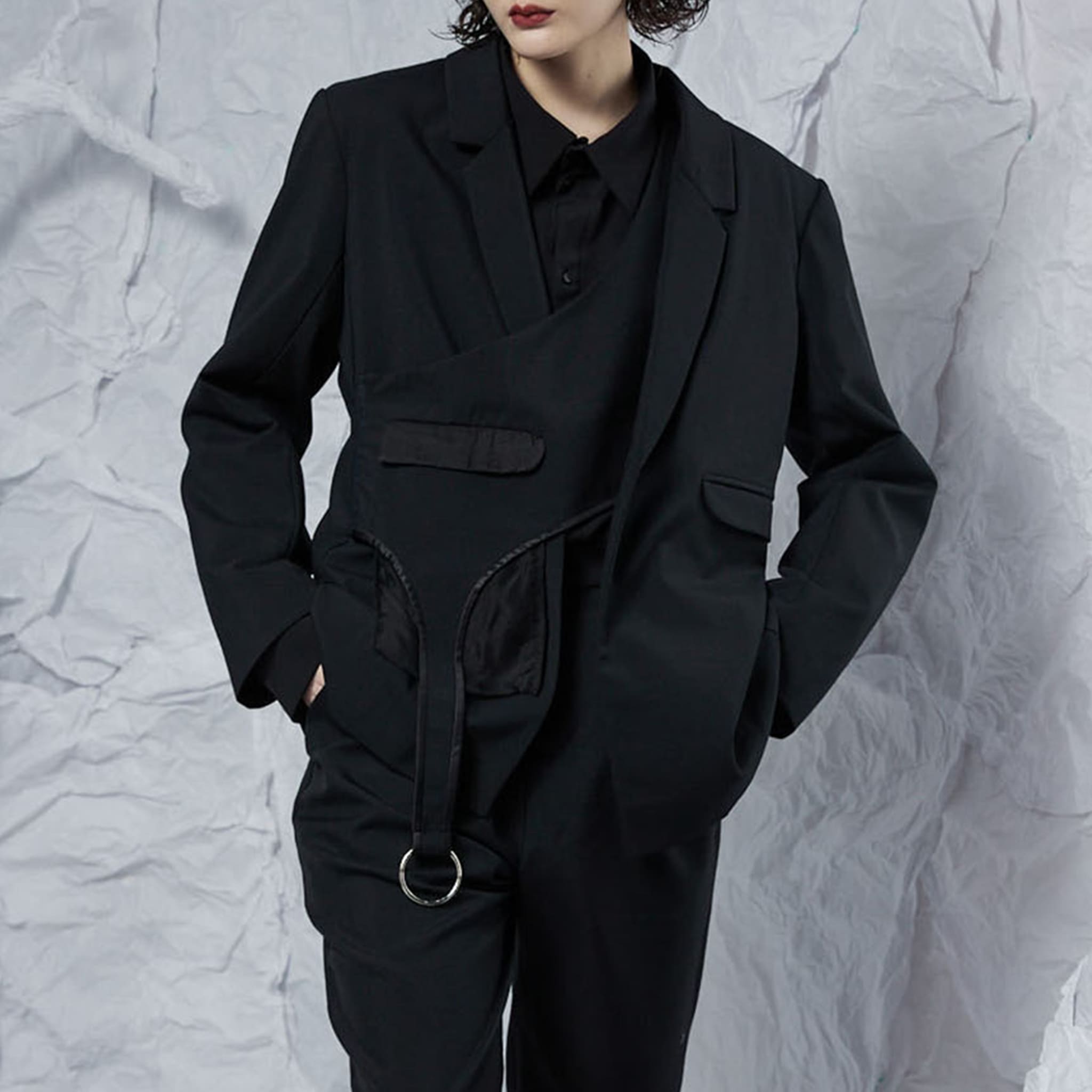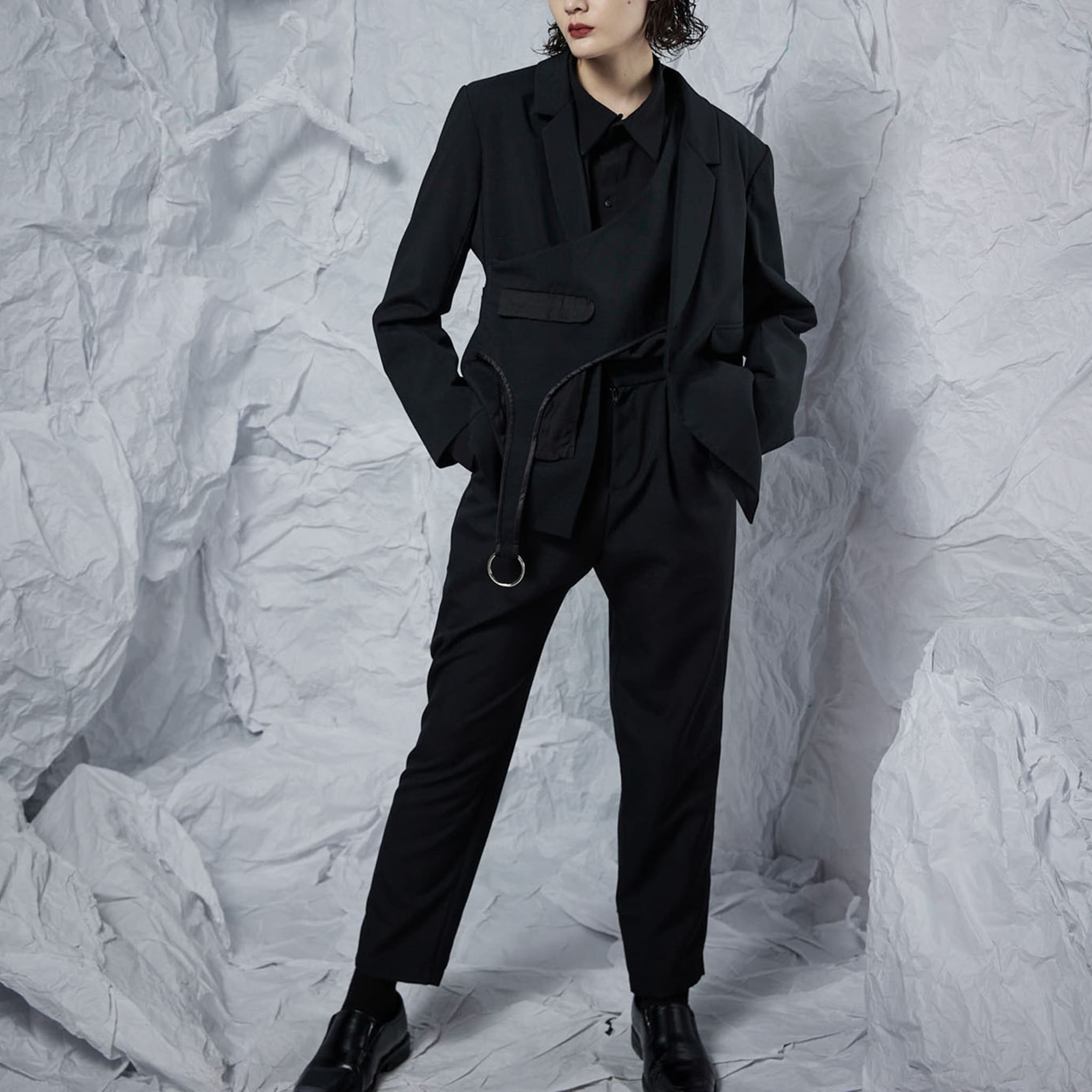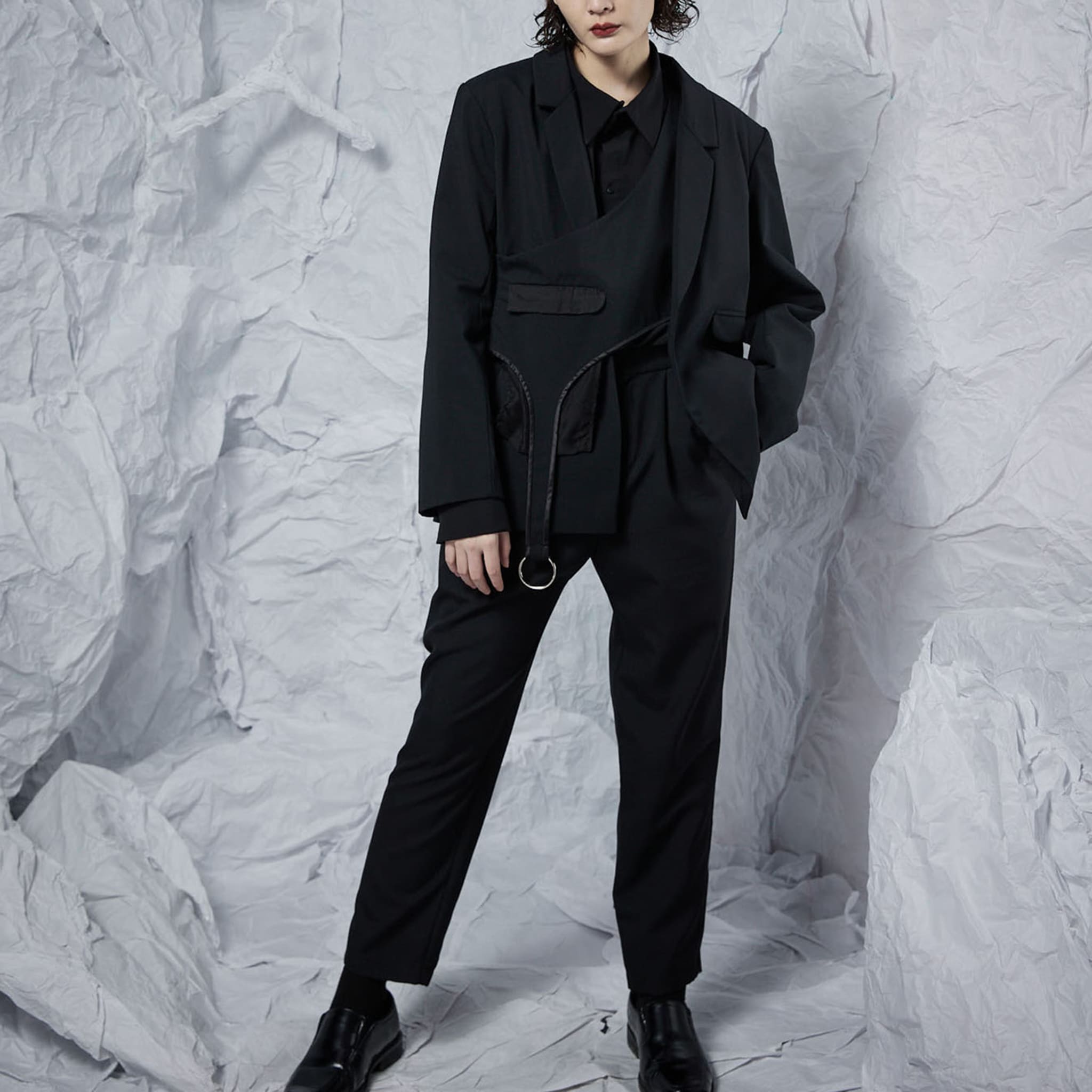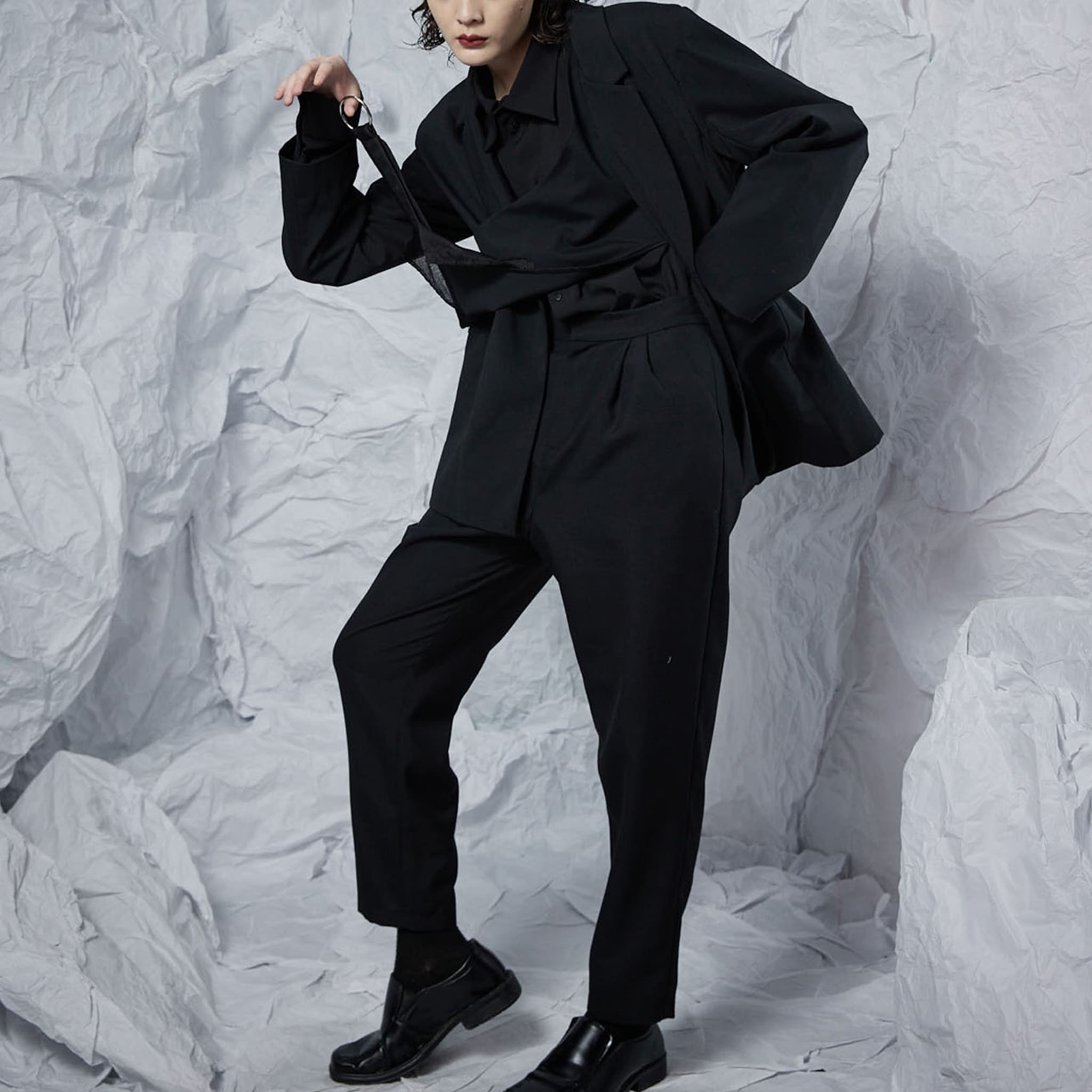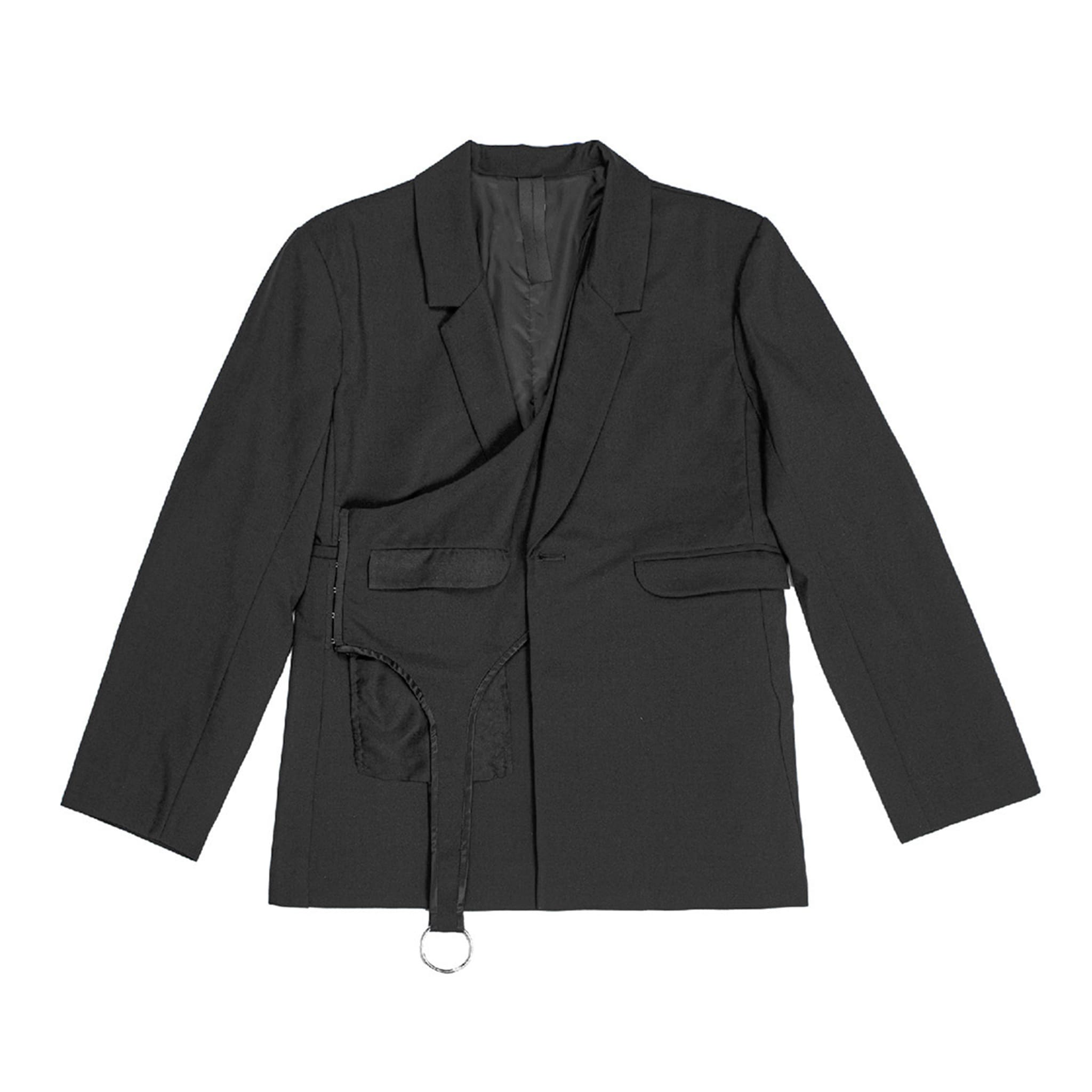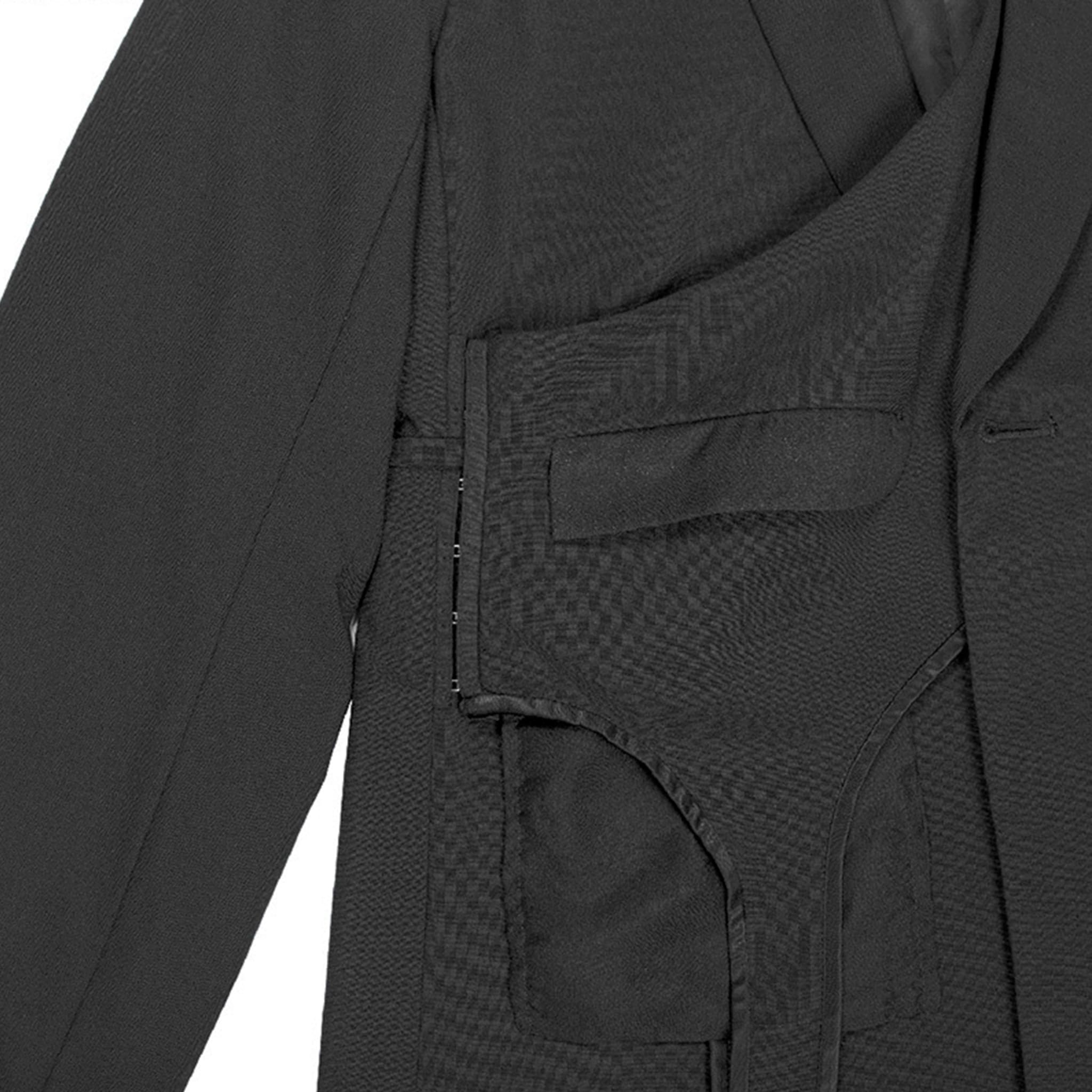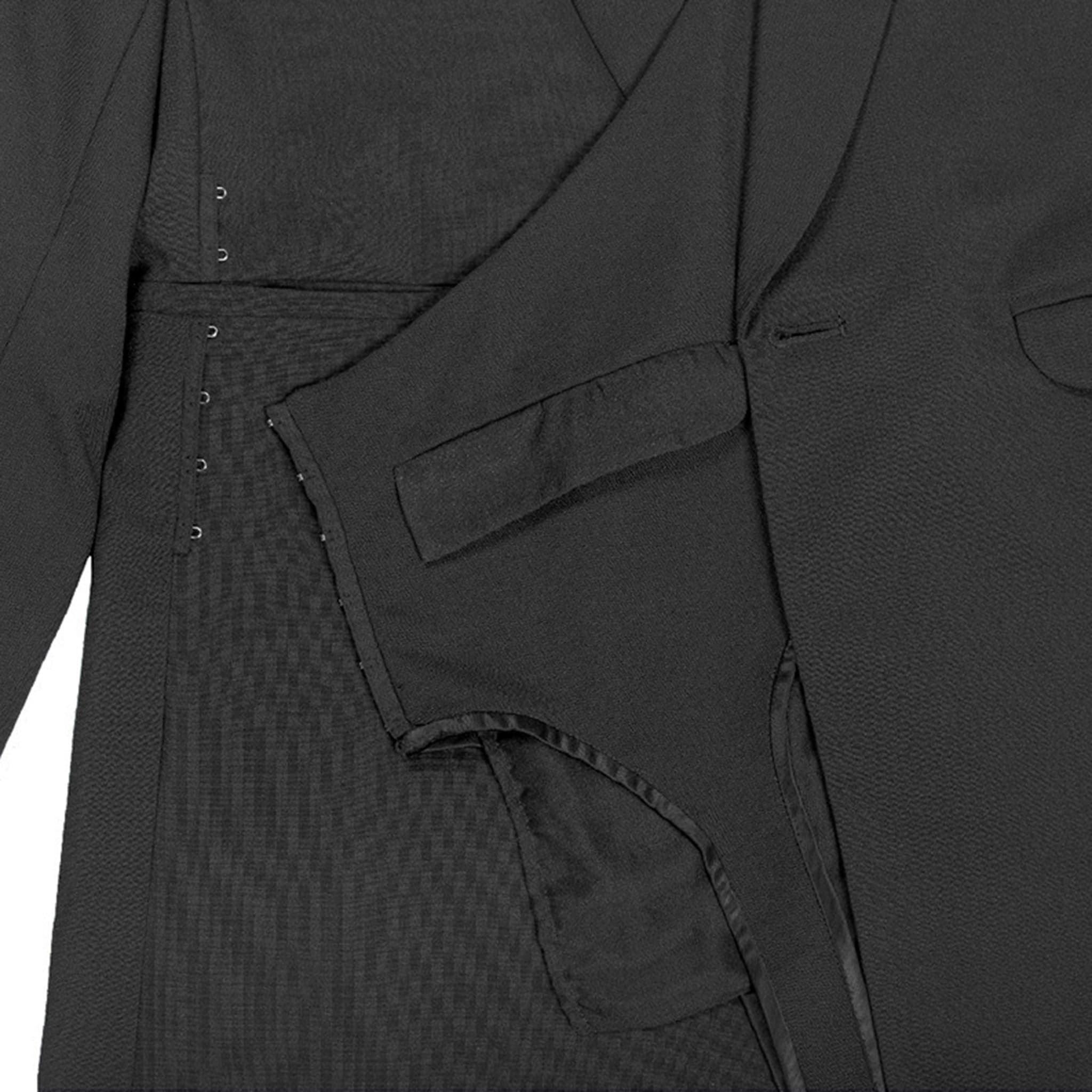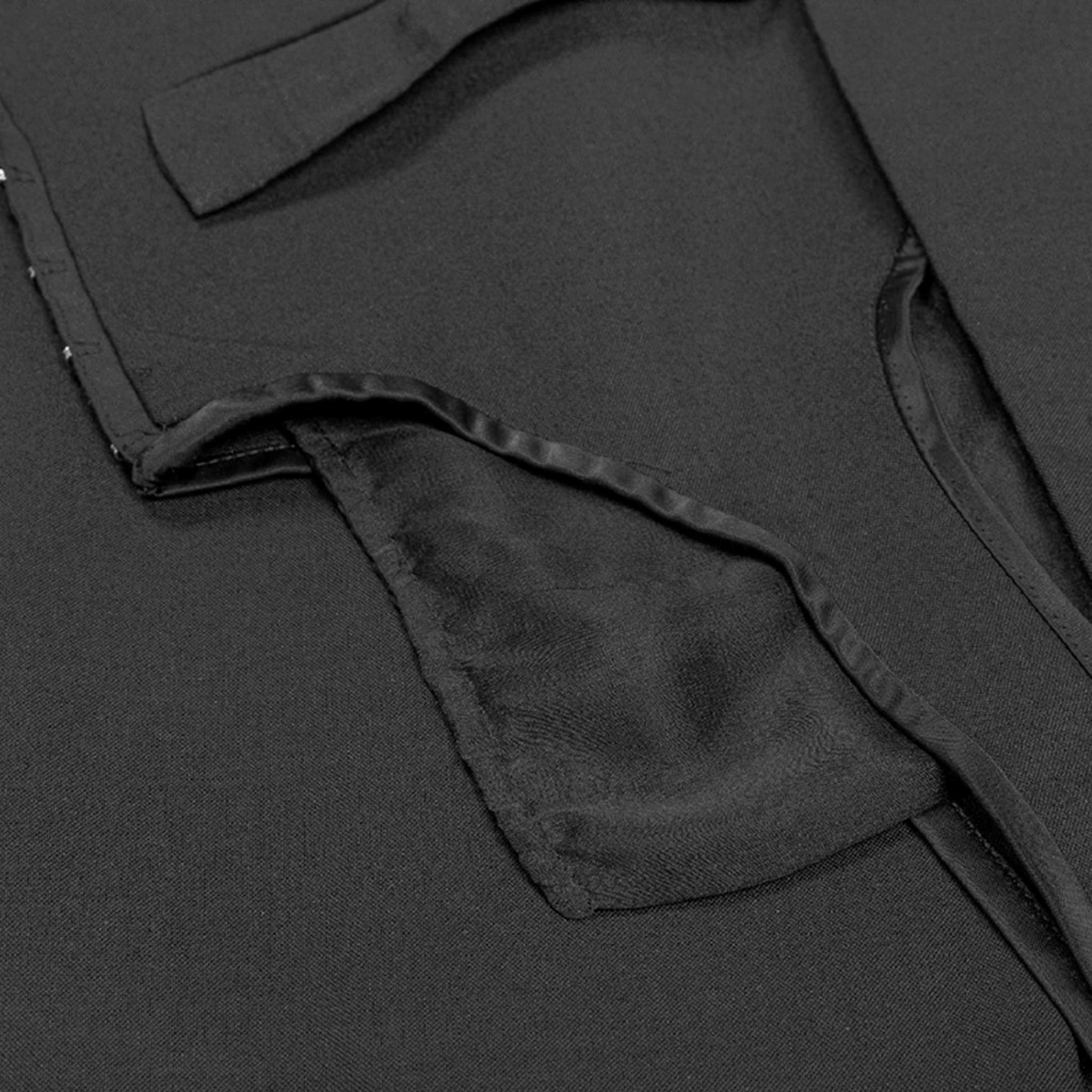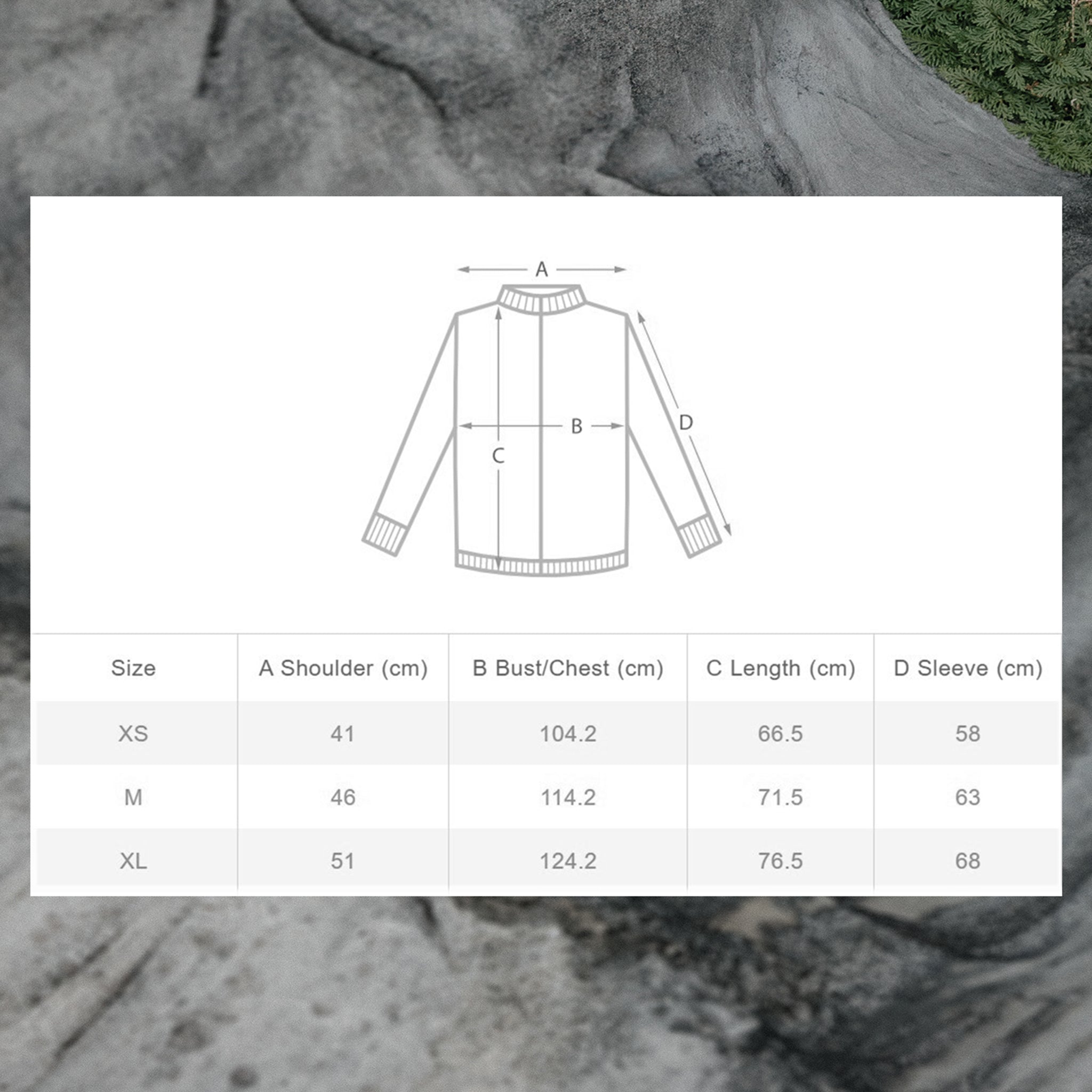 Deconstructed Garter Belt Suit
INF 22SS TRANSLATE

Design

INF continues their signature deconstruction pattern and cutting. A transformable and mult-ways garment is created by constantly deforming and reshaping traditional patterns. Representative clothing of men and women are being deformed and reshaped in this season, and represented as the combination of miniskirt and shirt, or styling garters and sock with suit, etc. The softness in masculinity and toughness in women are presented through combining the characteristics of garments in two genders, shaping the brand's philosophy of unisex.

The cutting is based on formal suit jacket. A flap is extended from the left front after deforming and reshaping the formal jacket with garter belt. It looks like a waistcoat comes out of the jacket when the hook and eyes are fastened and the hem of the waistcoat just looks like a garter belt and decorated with an iron ring. The flap is movable, it can be fixed to the bodies through fastening the hook and eyes to become a layer to the jacket. The flap will come to the side body when the hook and eyes are unfastened because of weight. Two functional pockets are added and a slit on the back not only provides ease for movement, but also prevents the hem of the suit from covering the hips too much and causing excessive wrinkles.

This garment can be matched with formal trousers or casual fitting floor length wide pants to show the cutting of the jacket, or it can be styled with the most common deconstructed wide pants or pleated pants in the brand to create layers. Ladies can style the garment with skirts for ladies to show a low-key yet gorgeous aesthetic.

Composition 

Wool 40%
Polyester 57%
Spandex 3%
Color

Black
Care

Dry clean
Do Not Bleach
Low Heat
Do Not Tumble Dry

Model size
175cm / 60kg
Product size M
Delivery time
7-14 working days
Free shipping worldwide
Share