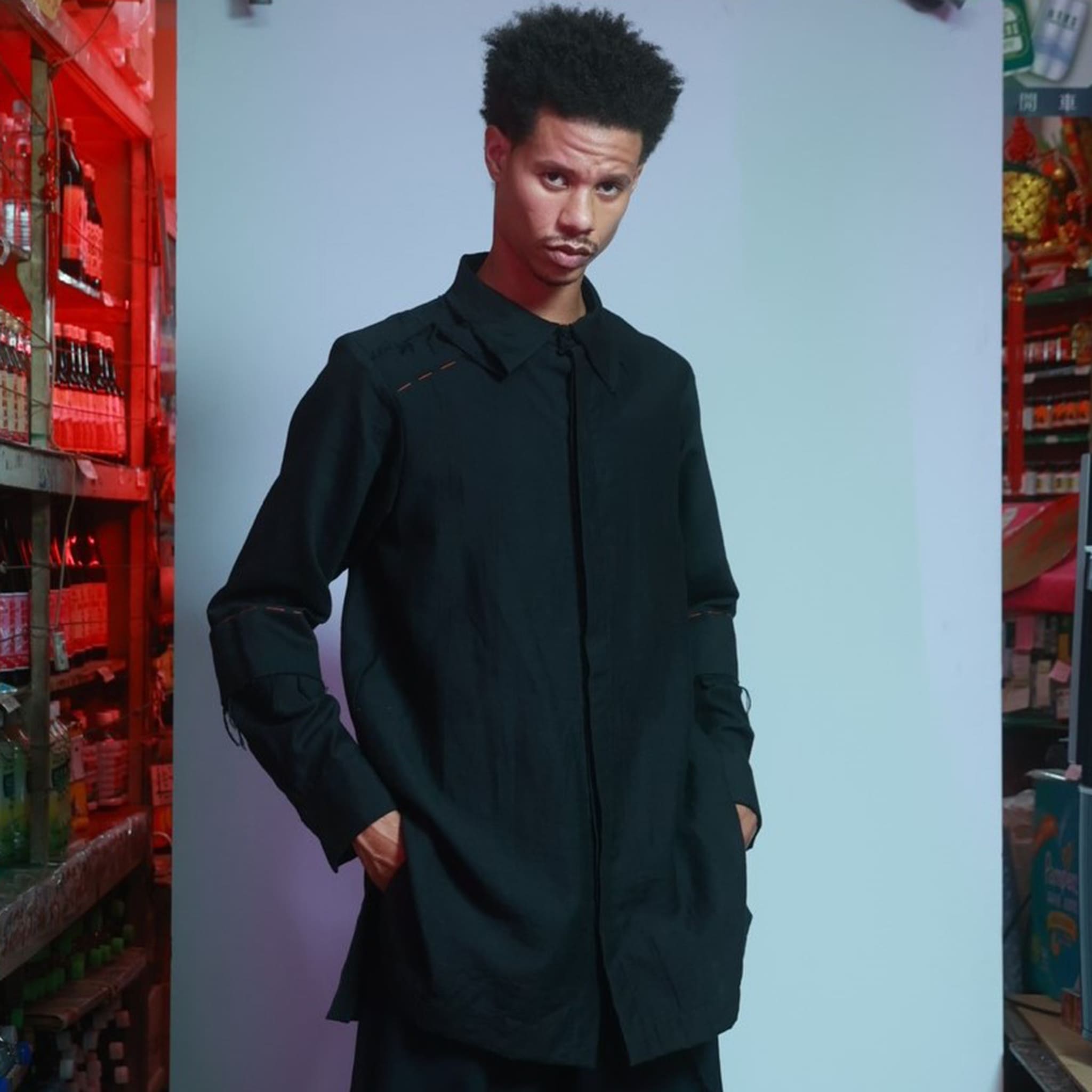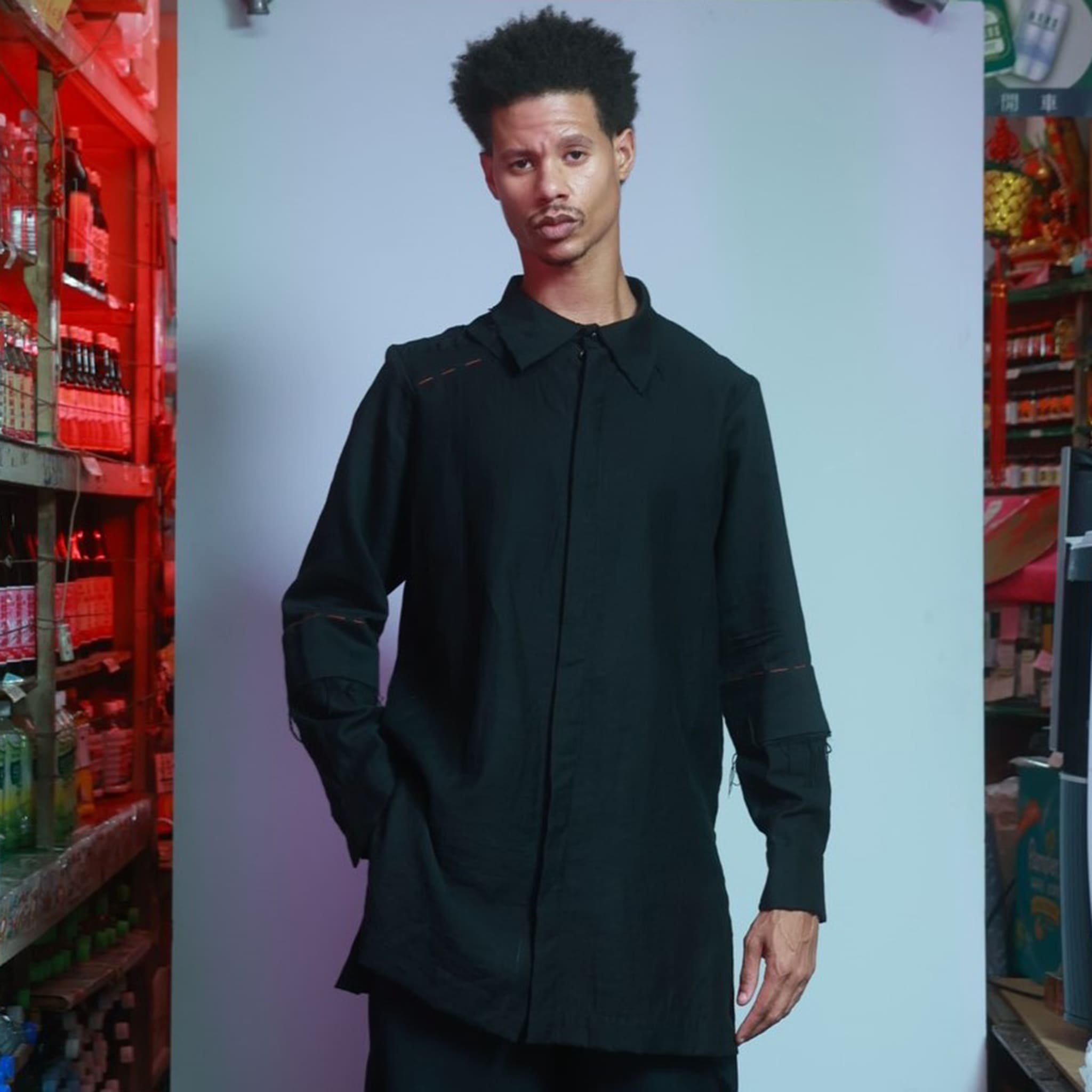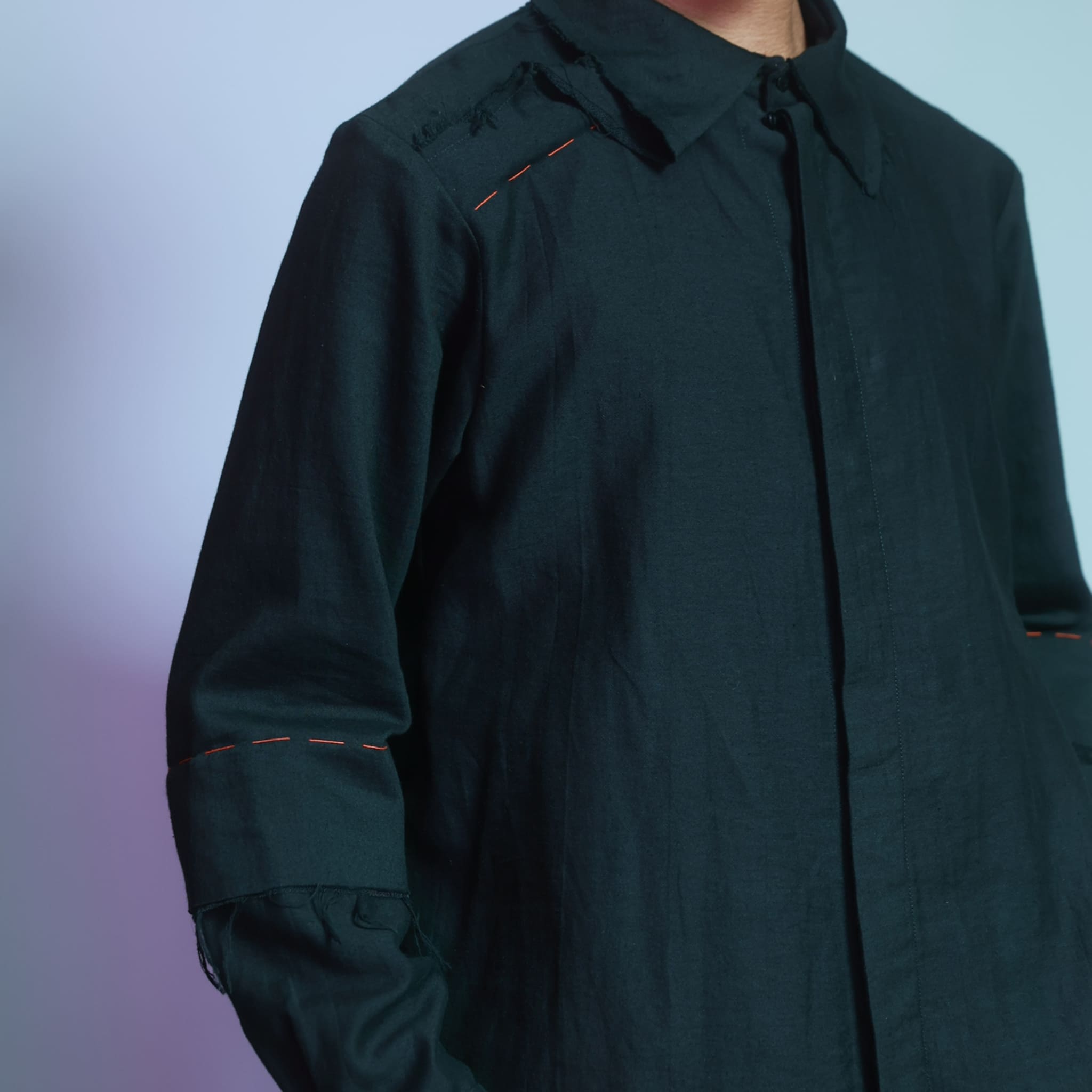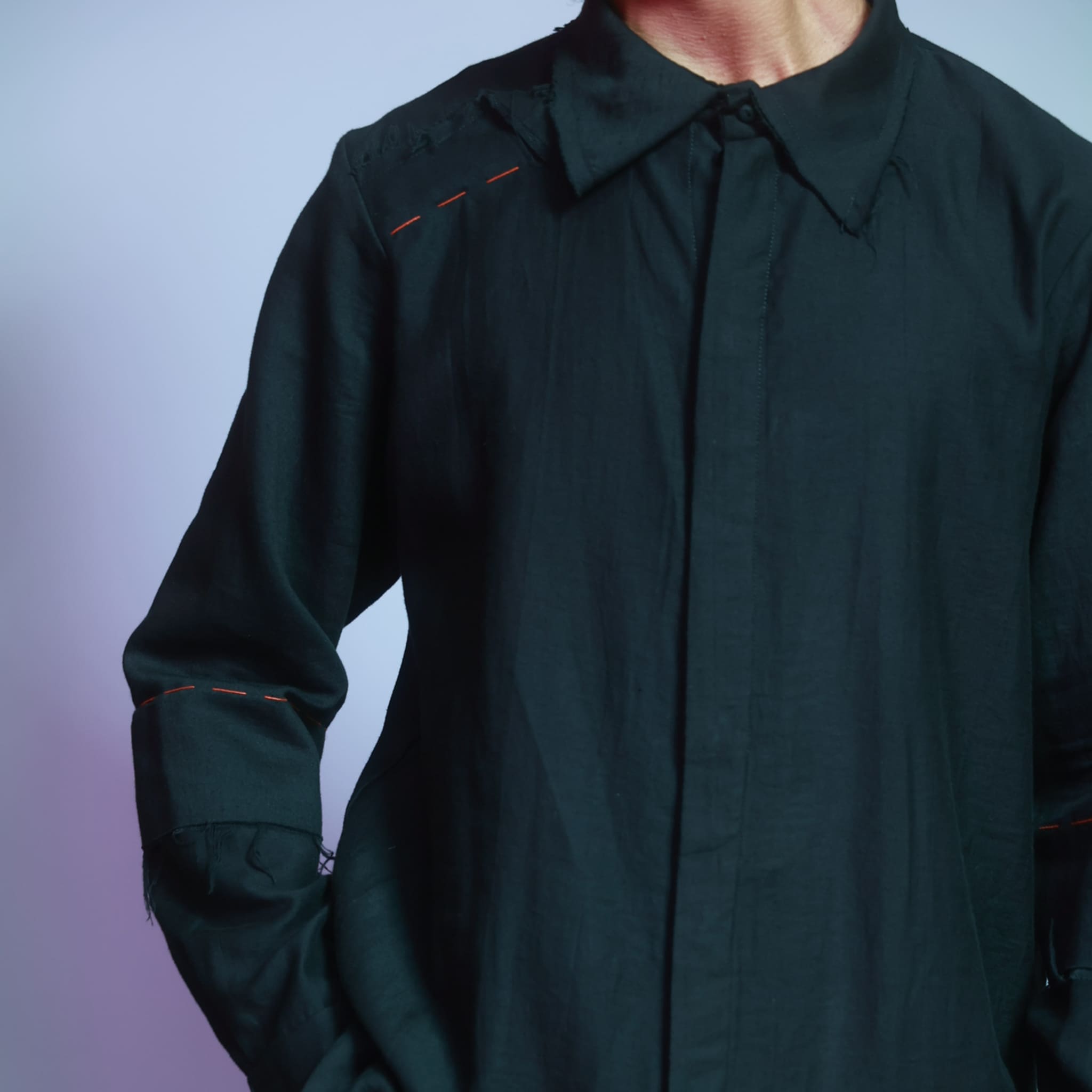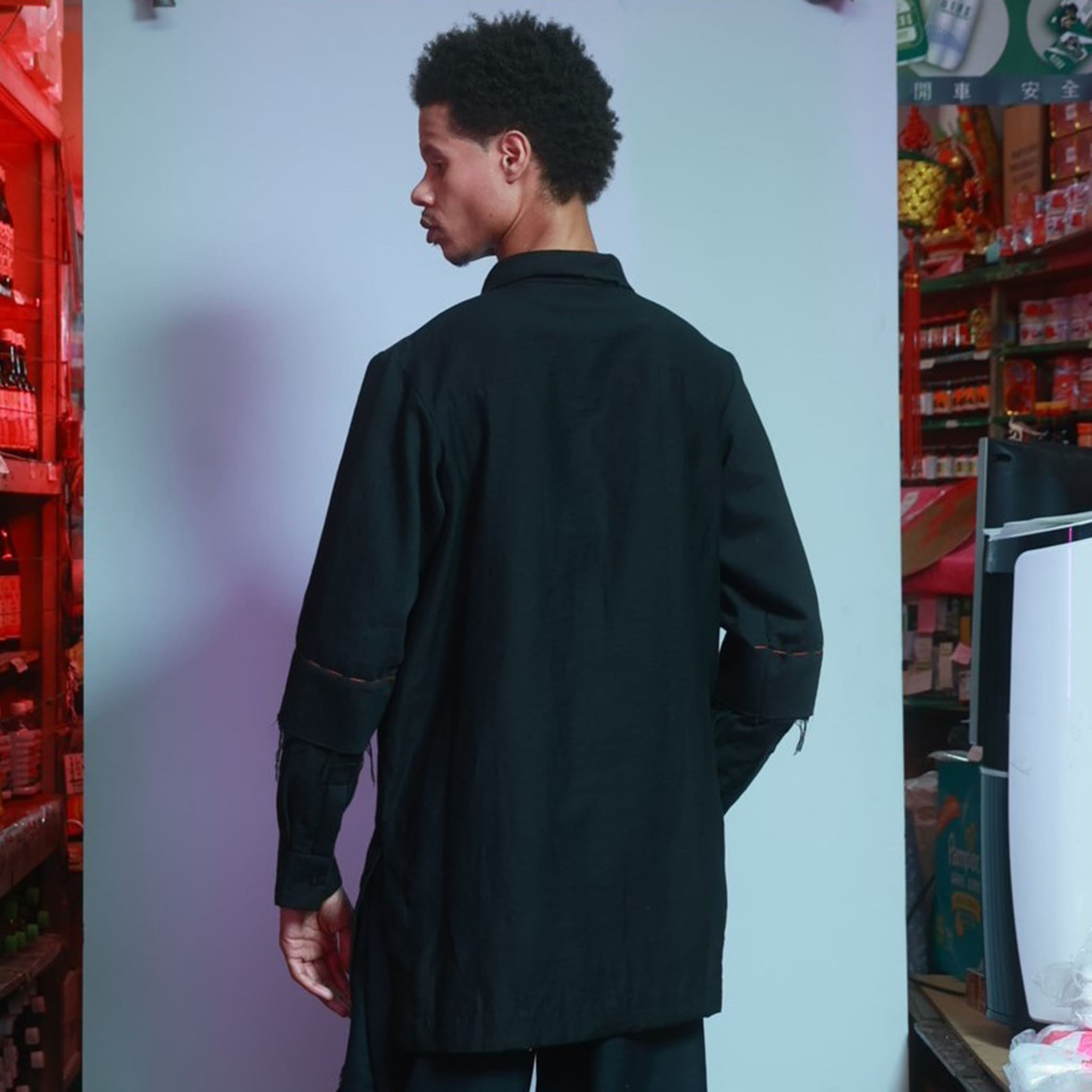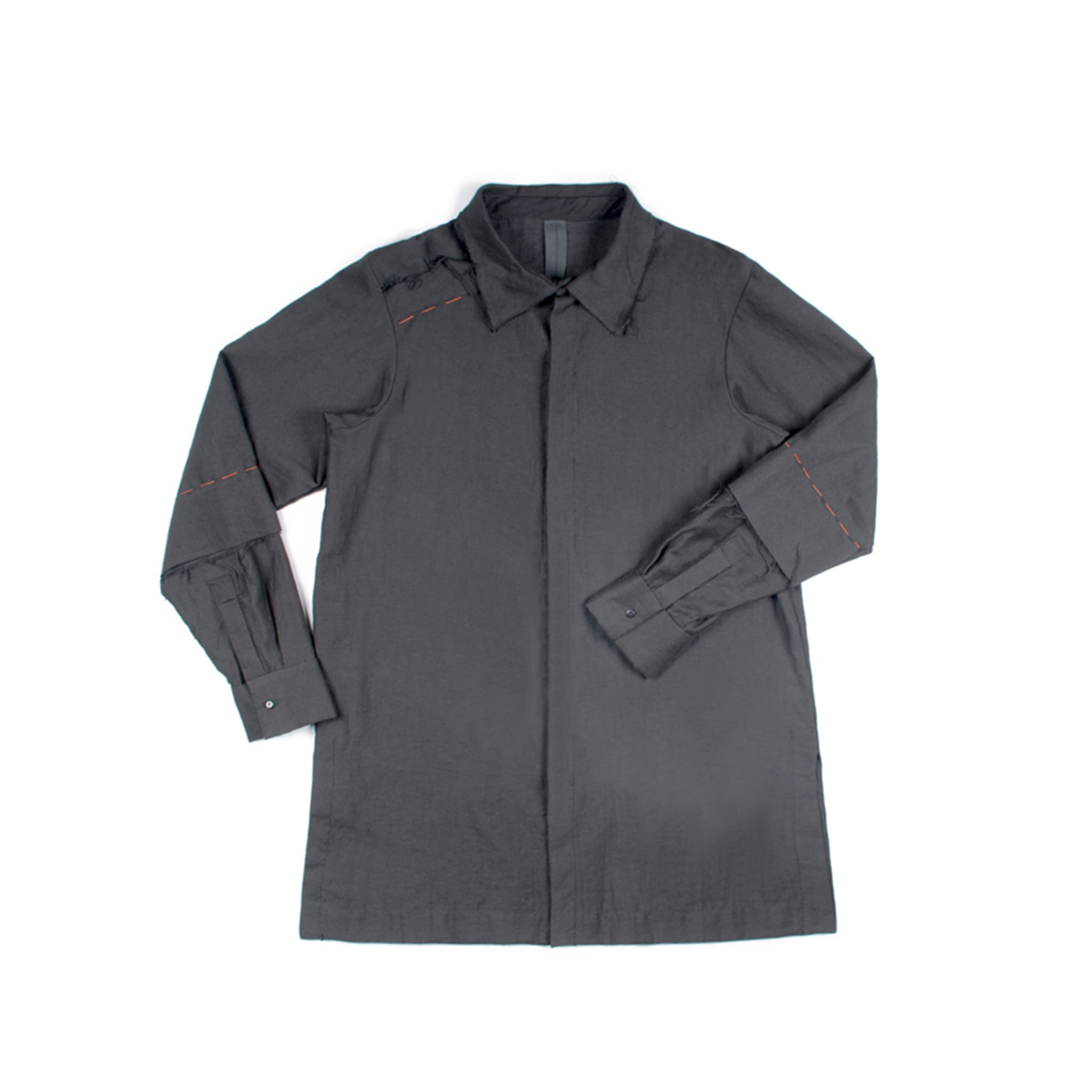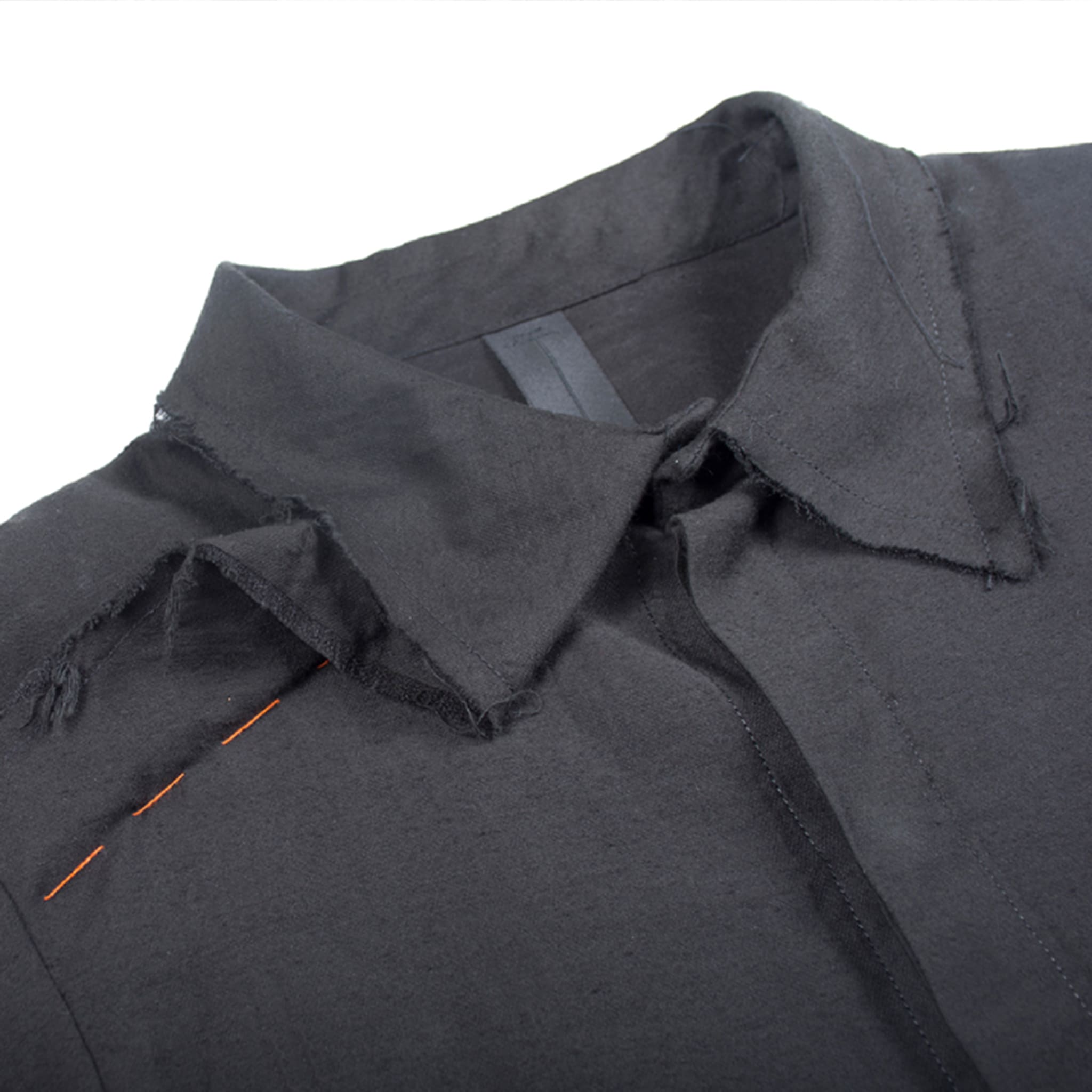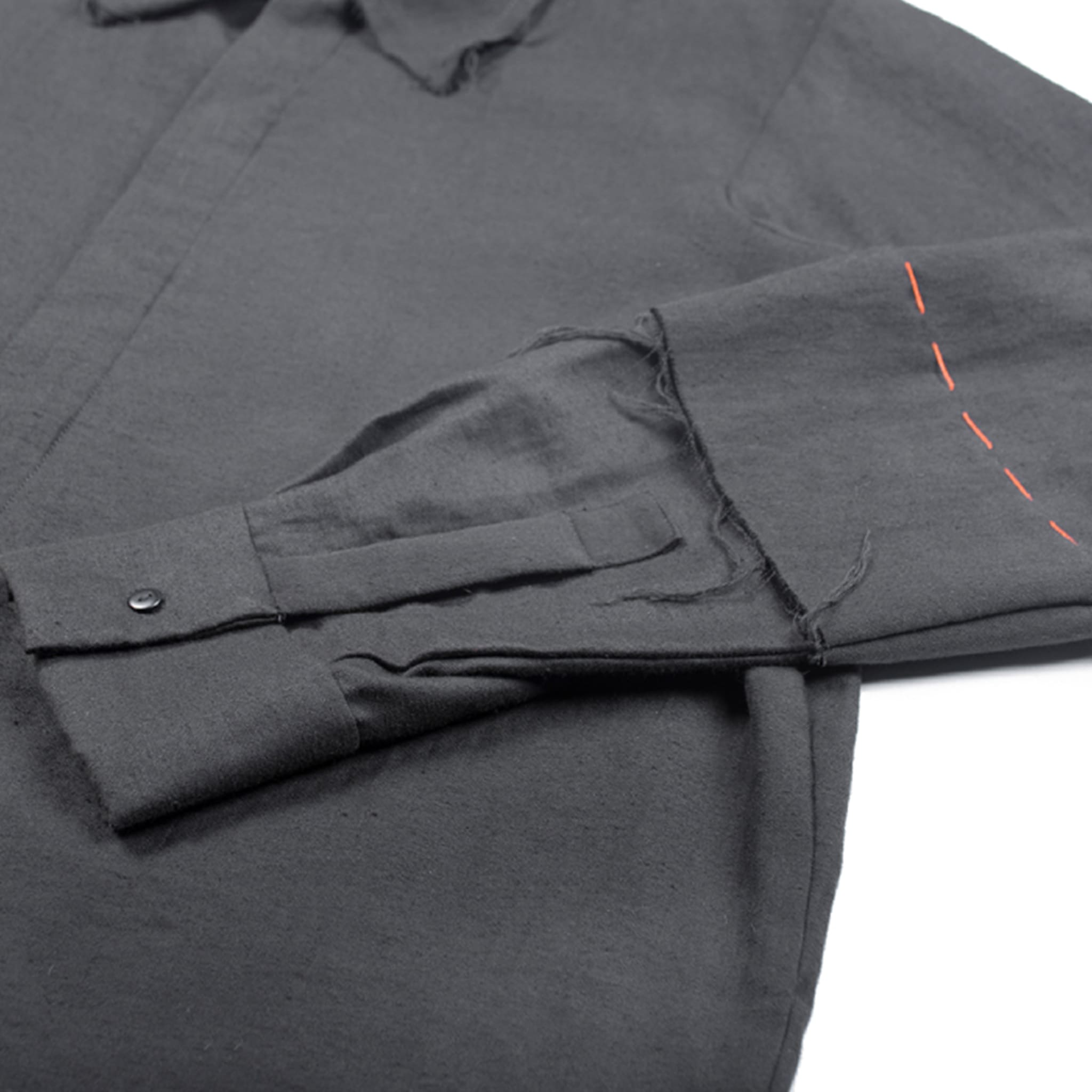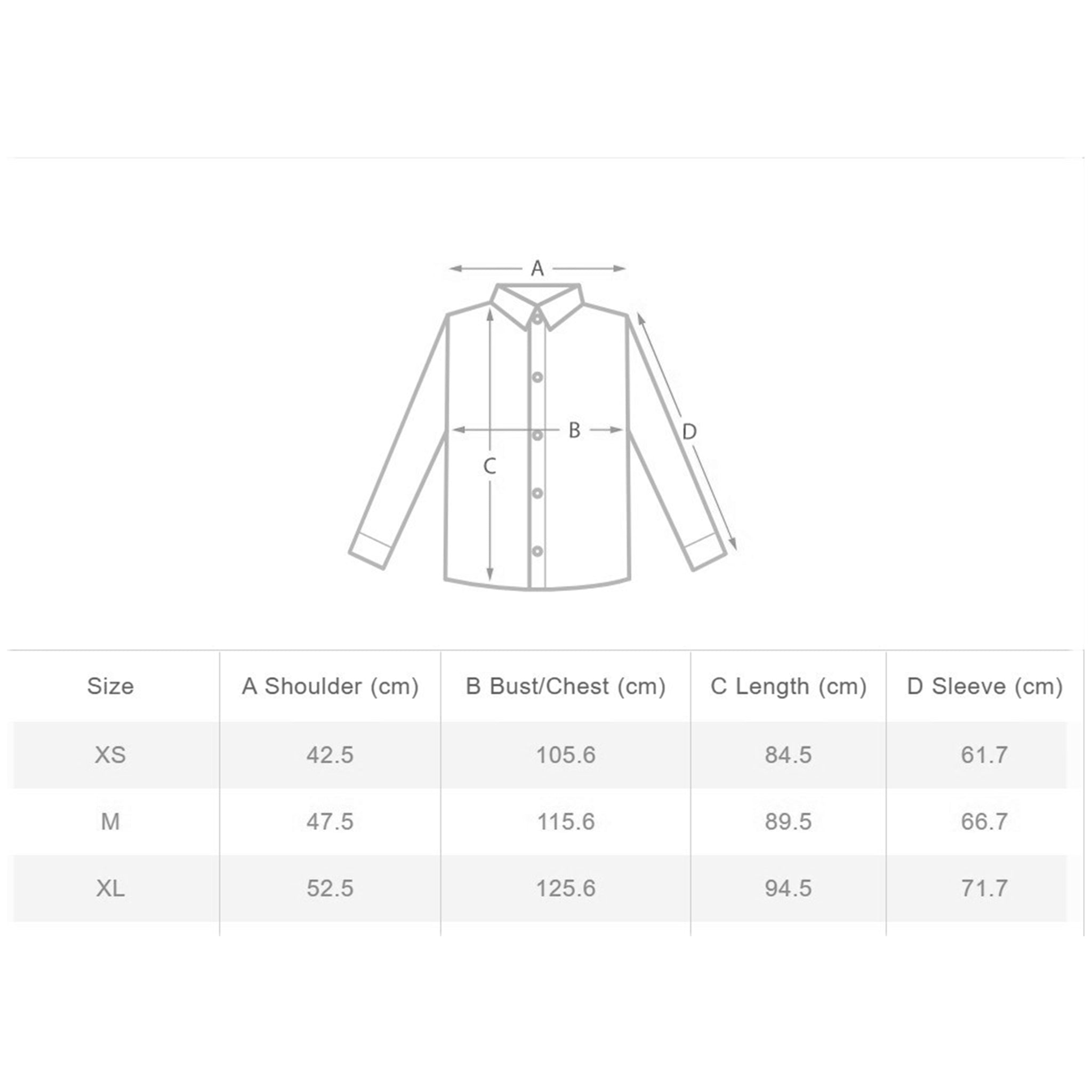 Deconstructed-Collar Shirt
INF 21AW TIME MACHINE

Design

In order to achieve more comfortable wearing experience, the cutting pattern is based on the cylindrical and oversize silhouette, but we have carefully designed the ingenuity at the joint of the side seam and the sleeve: the side cutting will narrow down gradually until it reaches the joint of the sleeve in a straight line. Narrowing allows the overall visual to maintain the oversize looseness and rebellious feeling, but it can also bring out a slim fit feeling without losing the classic atmosphere of a formal shirt.

A pattern technique is used on the collar to fold the collar back to the shoulder to create a three-dimensional effect. There is a fake two-piece on the elbows of the left and right sleeves, which brings multi-layers to this garment. You can see an orange thread stitched by hand on the sleeves and shoulder if you look closely to it, it not only make it a detail of the garment, but also is the result of incorporating the rebellious of Grunge Art style to this garment.

Wearing a single shirt which incorporates layered details and the raw edges of Grunge Art style on the collar and the sleeves, bring out a bit of rebellious and rebellious in the maturity, revealing the indelible childishness and the innocence in a mature male/female heart.

Composition 

Cotton 73%
Nylon 27%

Color

Black

Care

Normal Wash
Do Not Bleach
Low Heat
Do Not Tumble Dry

Delivery time
7-14 working days
Free shipping worldwide
Share