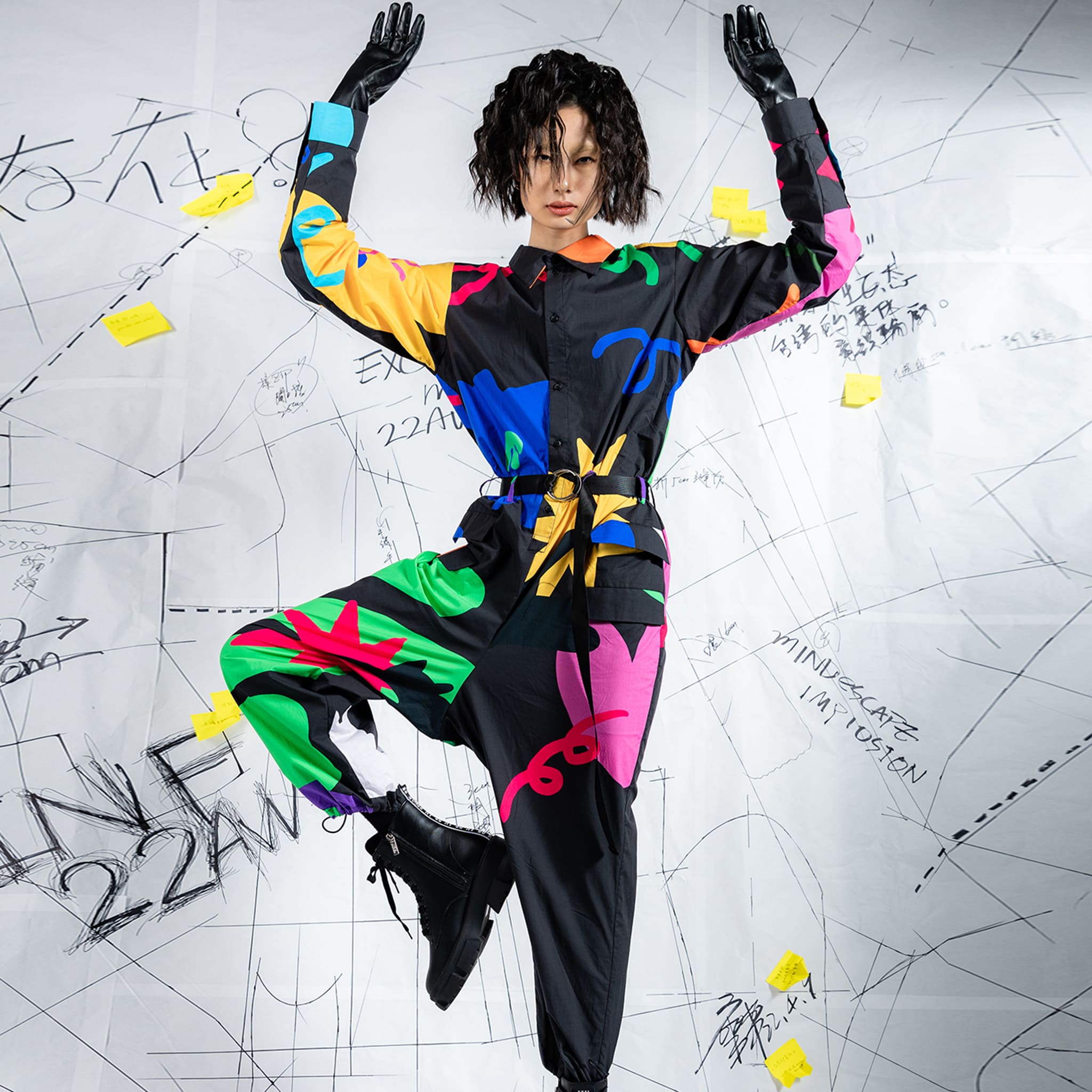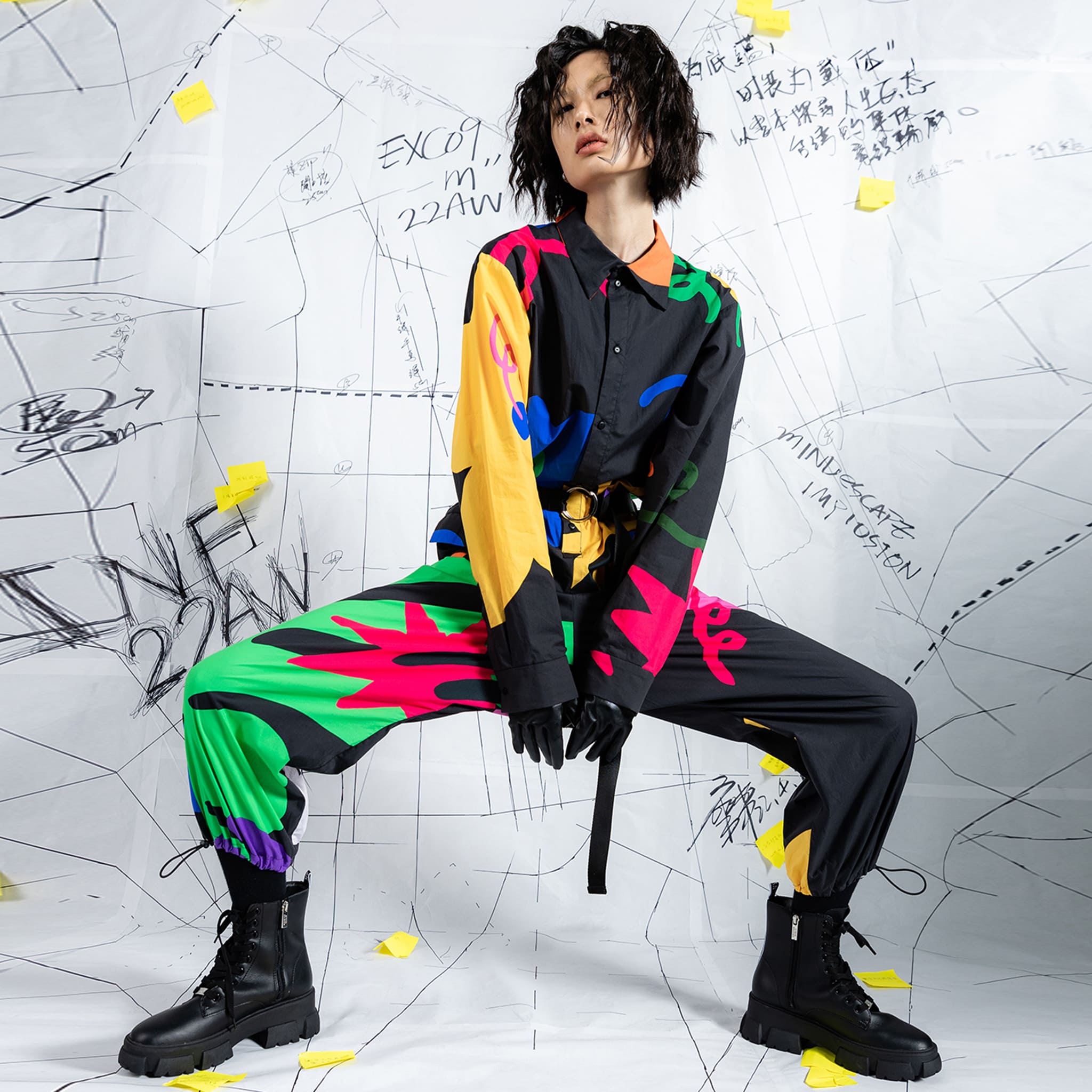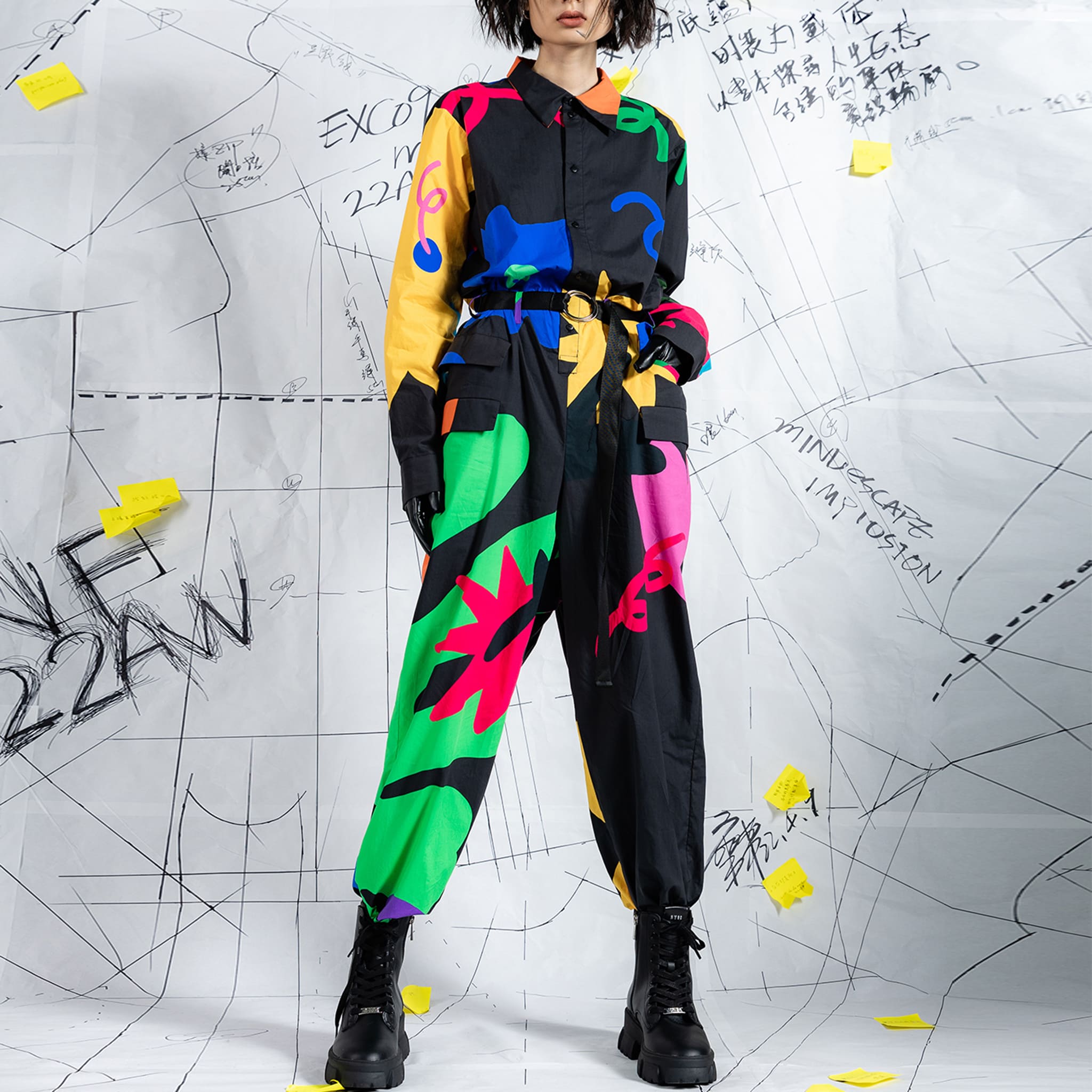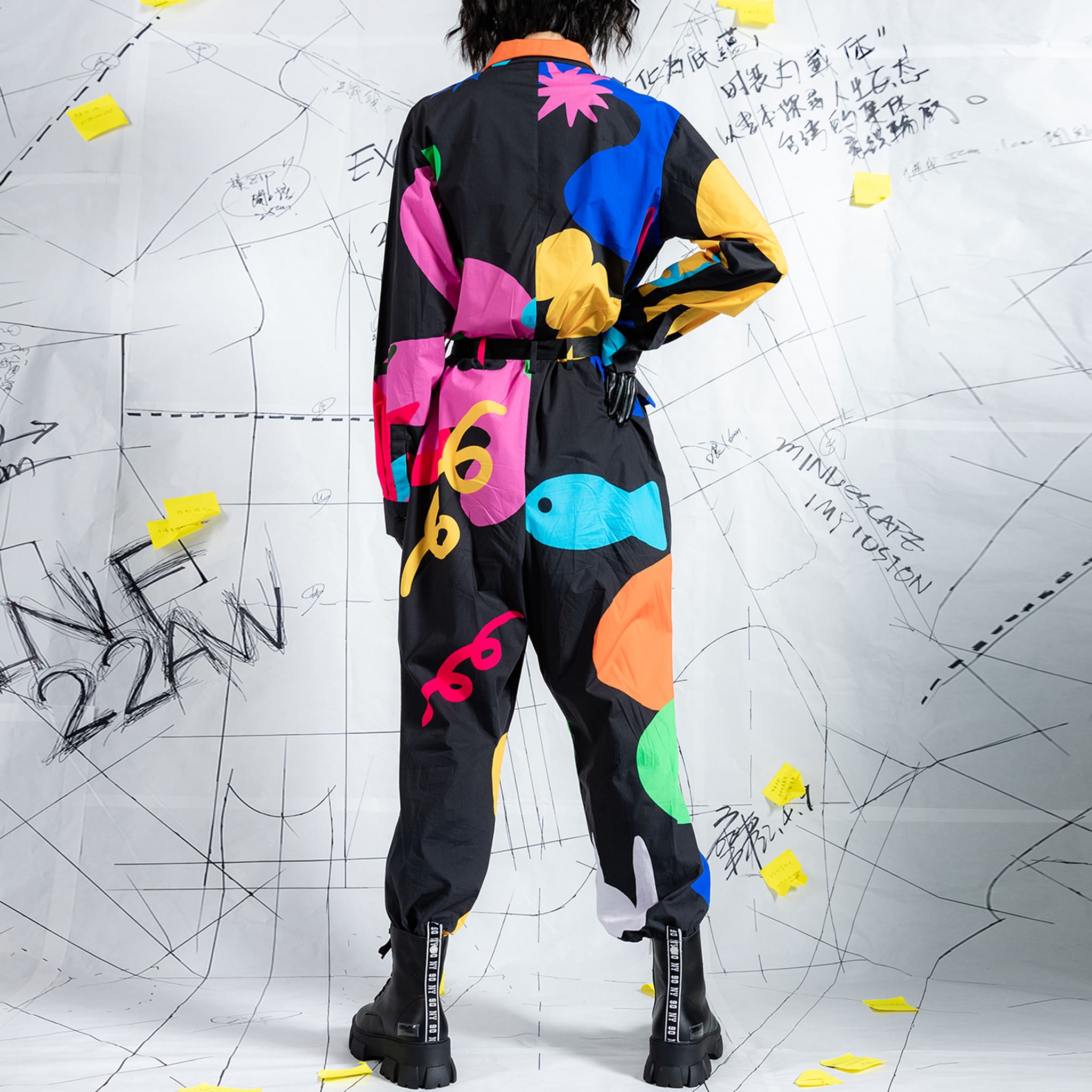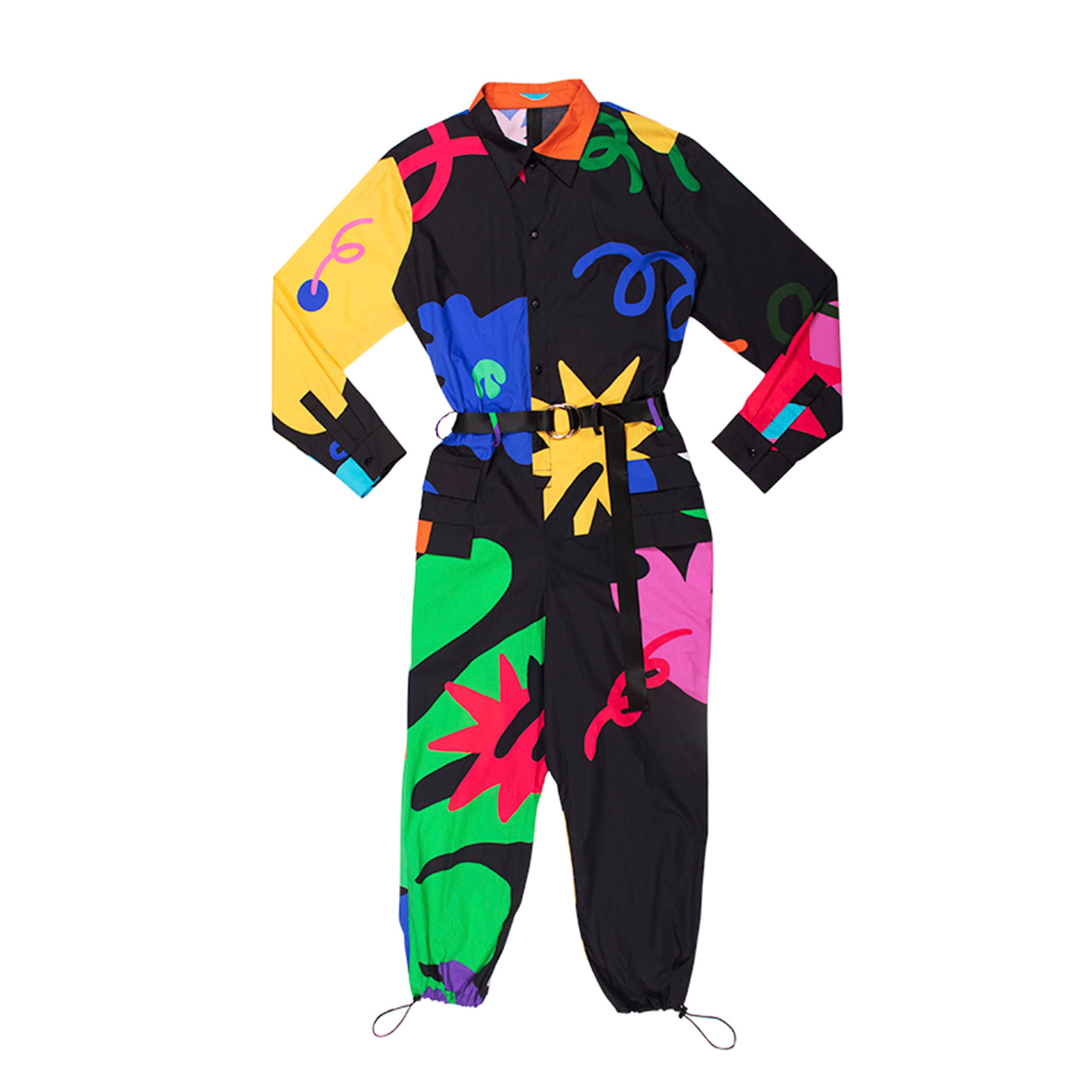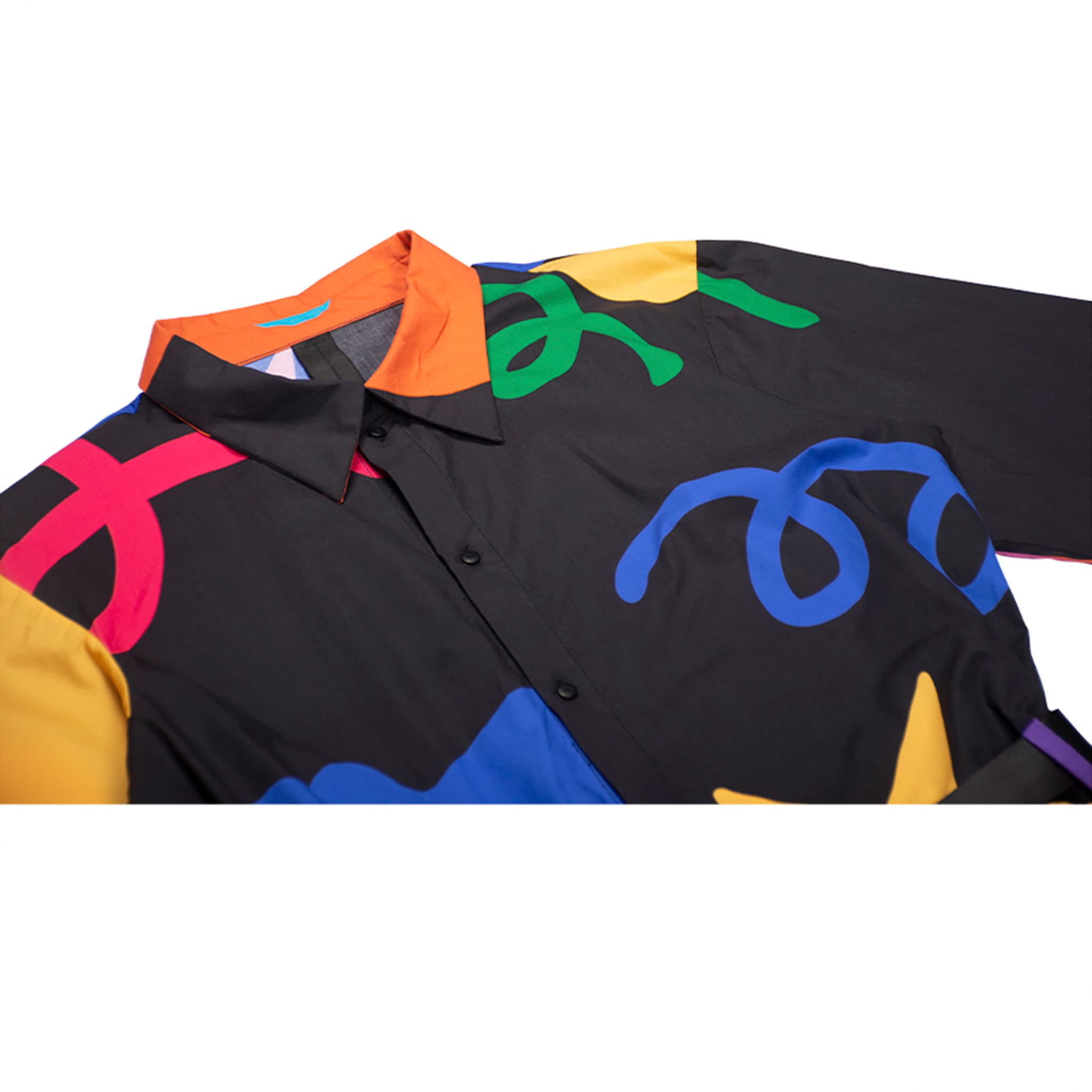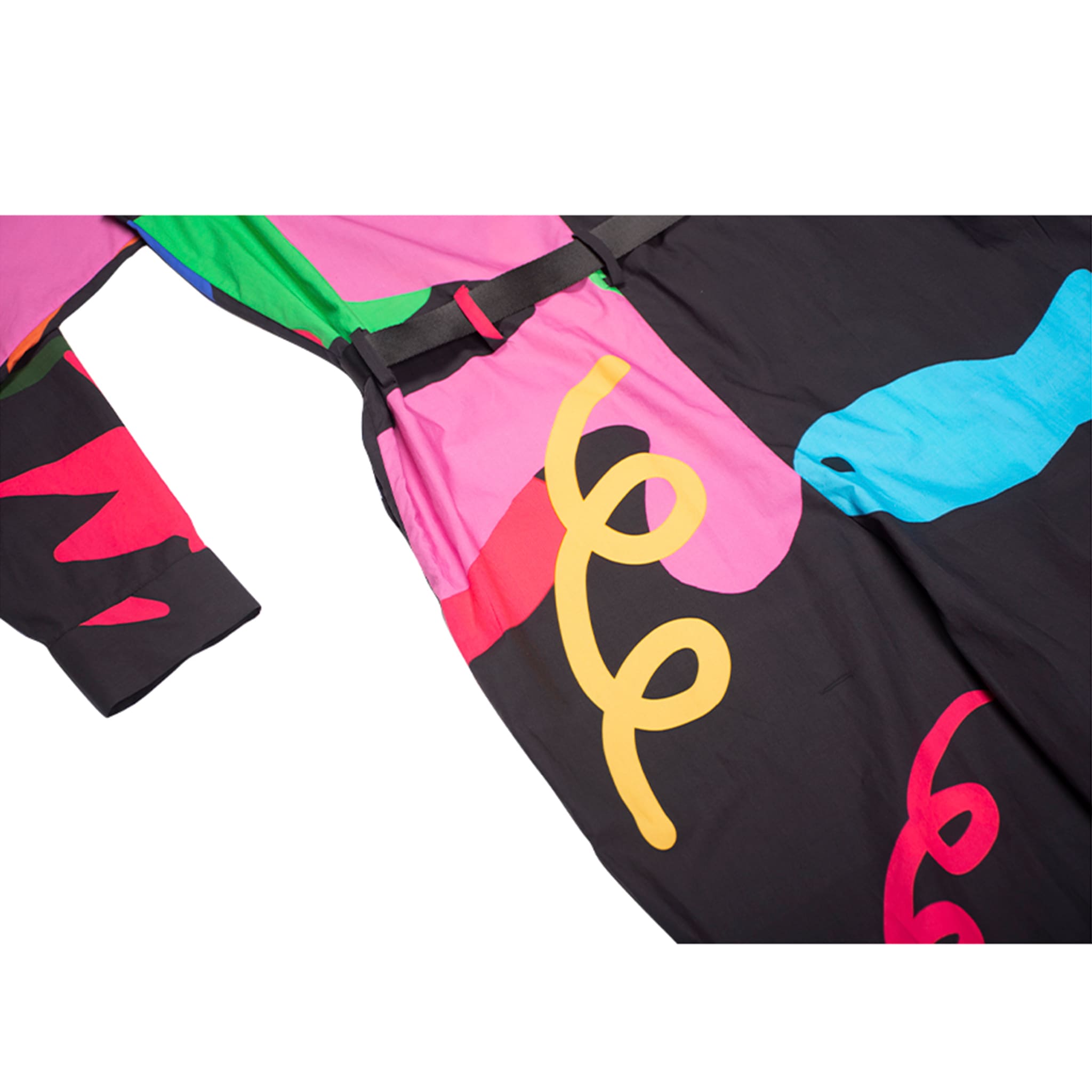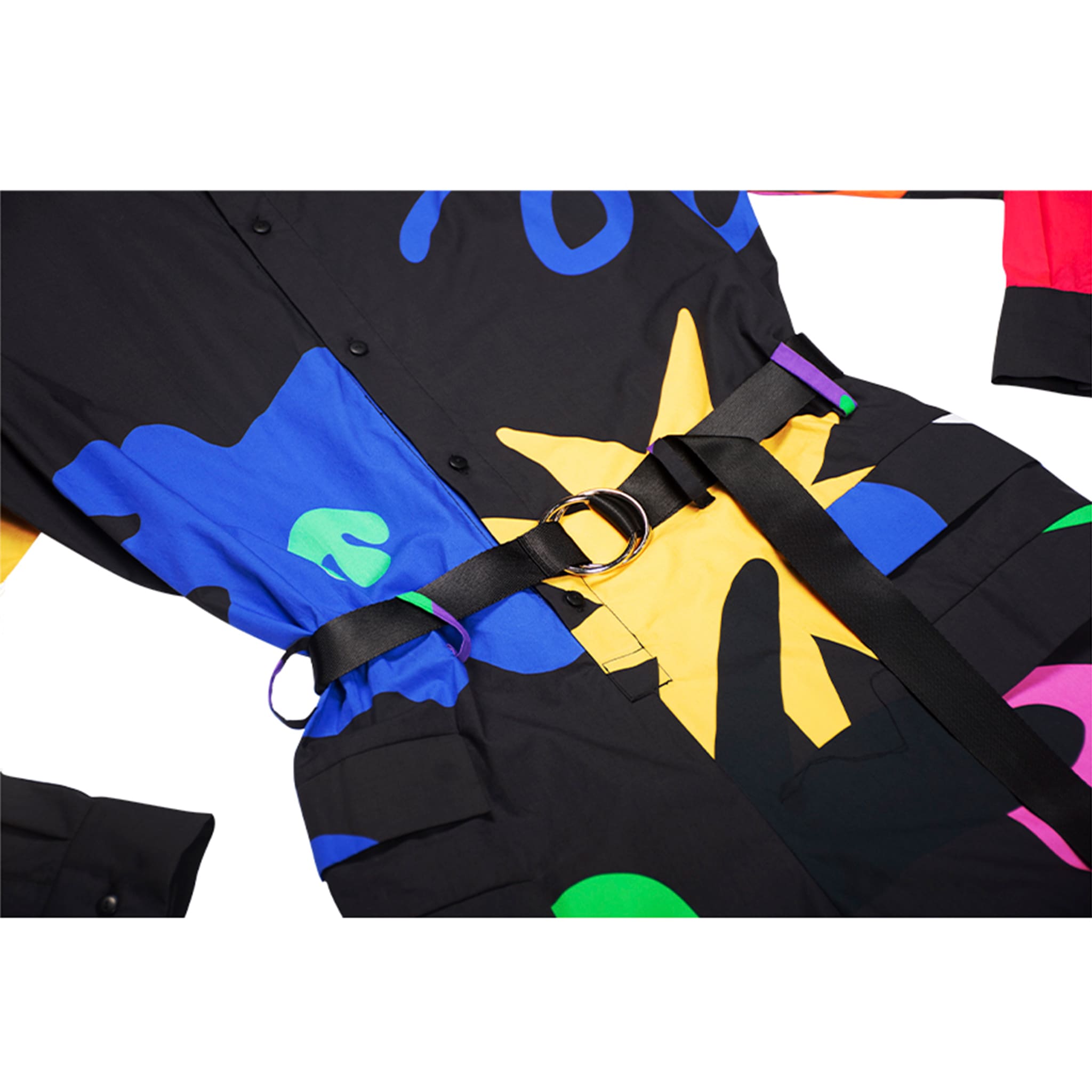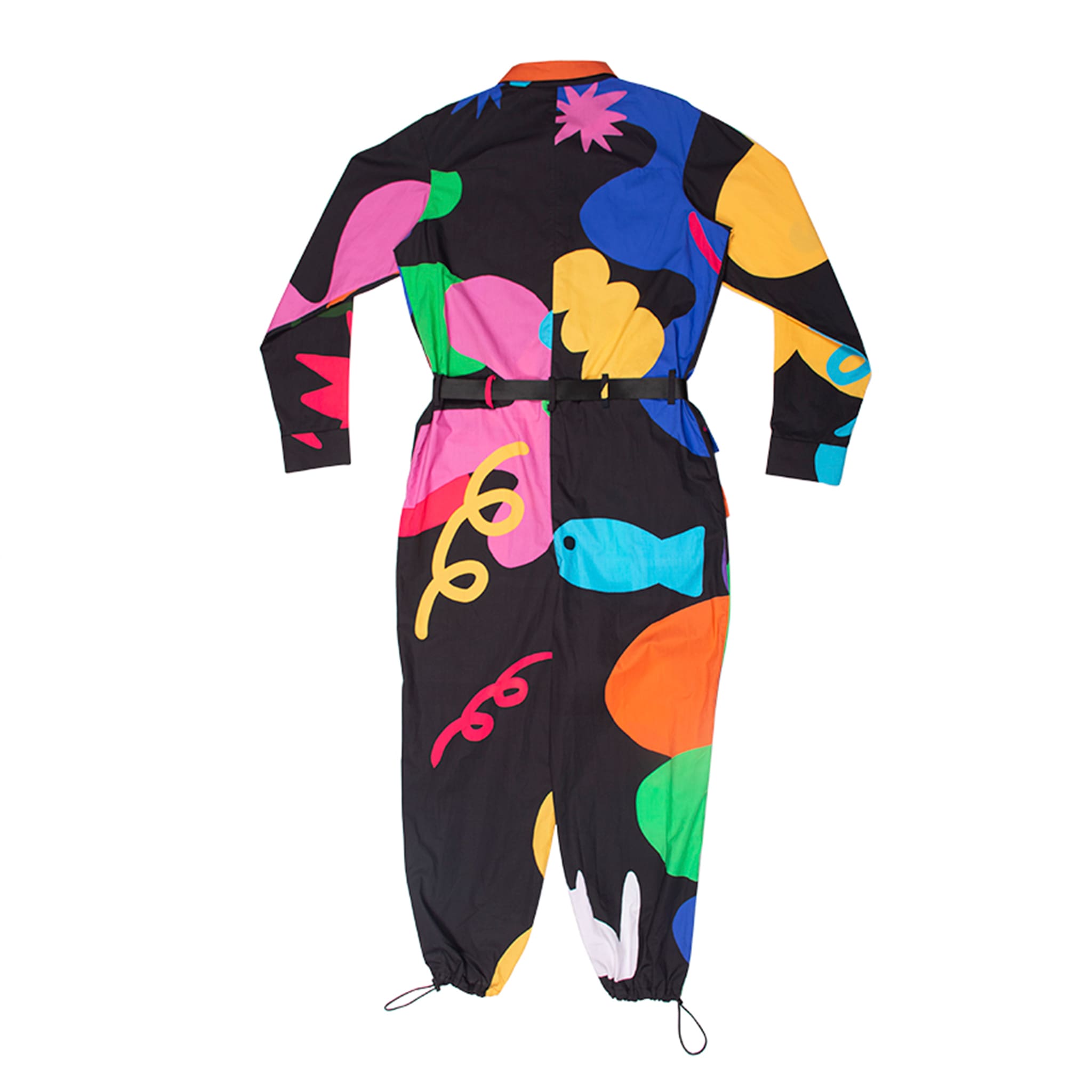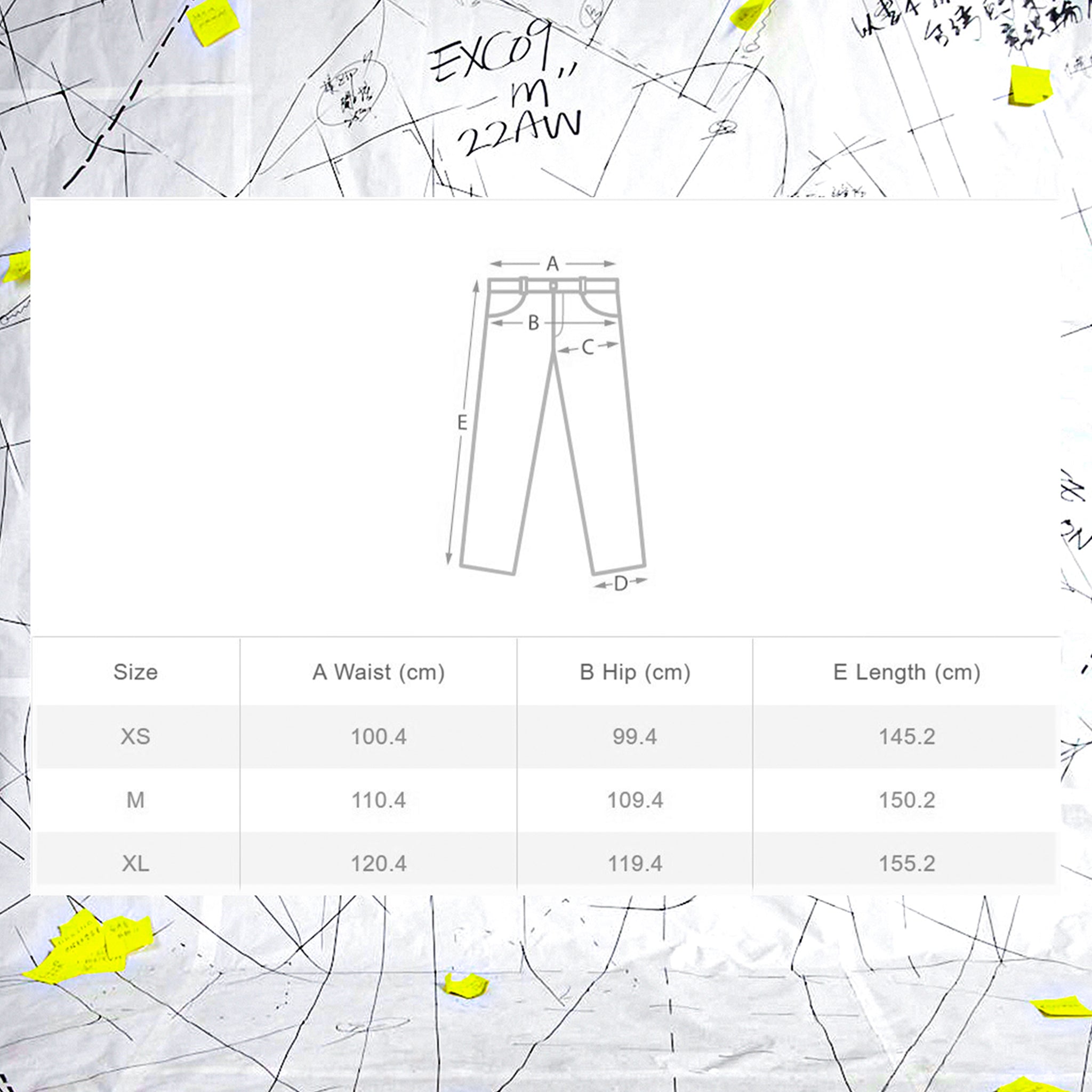 Crossover White Printed Overalls
INF 22AW EXISTENCE

Design

The clothing pattern is based on slim-fitting overalls, the upper body is a formal workwear style, and the trousers' part gradually narrows from the thigh to the knee then the calf, so that you can still be visually slender. Leg line; the two sides extend from the waist to the thigh with a multi-layered pocket design; besides the visual effect, it also increases the practical function; the key point of wearing is to tie the waistline and the attached strap into a high waist look. In addition to visually lengthening your legs, it also gives the upper body a natural lazy charm look.

In order to present the life story of Taiwan, this season "22 AW Existence" we cooperate with local artists by using the picture book "Black Cat Lucky", which has never been brought into the fashion industry. The combination of the artist's lovely fashionable print and our Renaissance-like pattern design, having the inspiration of books and its numerous derivatives within it, gave the customers a whole new visual experience.

In addition to wearing it in a normal way, you can also tie the upper part of the overalls to the waist and pair it with the crossover T-SHIRT launched this season, so that the overall look is casual.


Composition

Cotton 100%
Color

Care

Normal Wash
Do Not Bleach
Low Heat
Do Not Tumble Dry

Model size
176cm / 49kg
Product size M
Delivery time
7-14 working days
Free shipping worldwide
Share