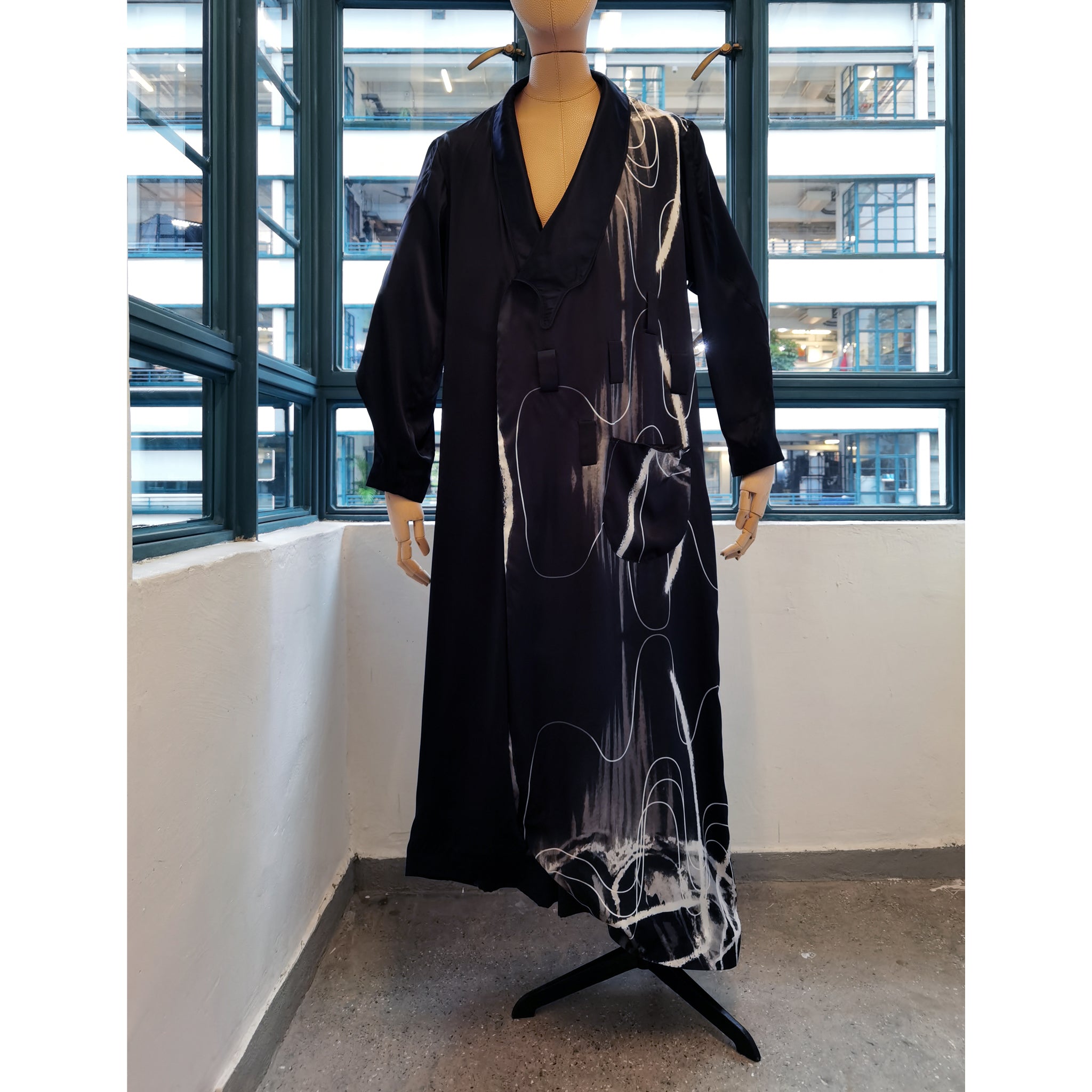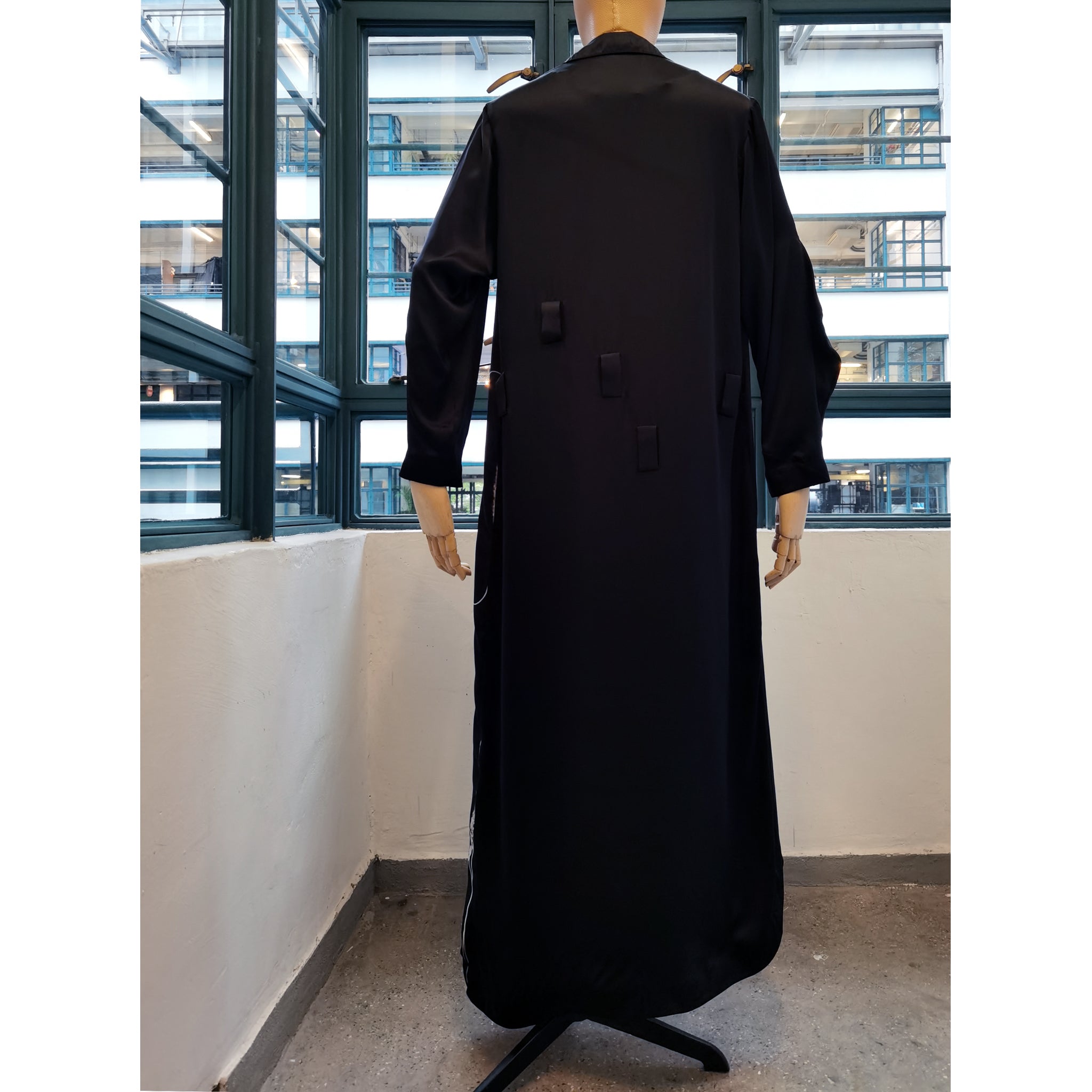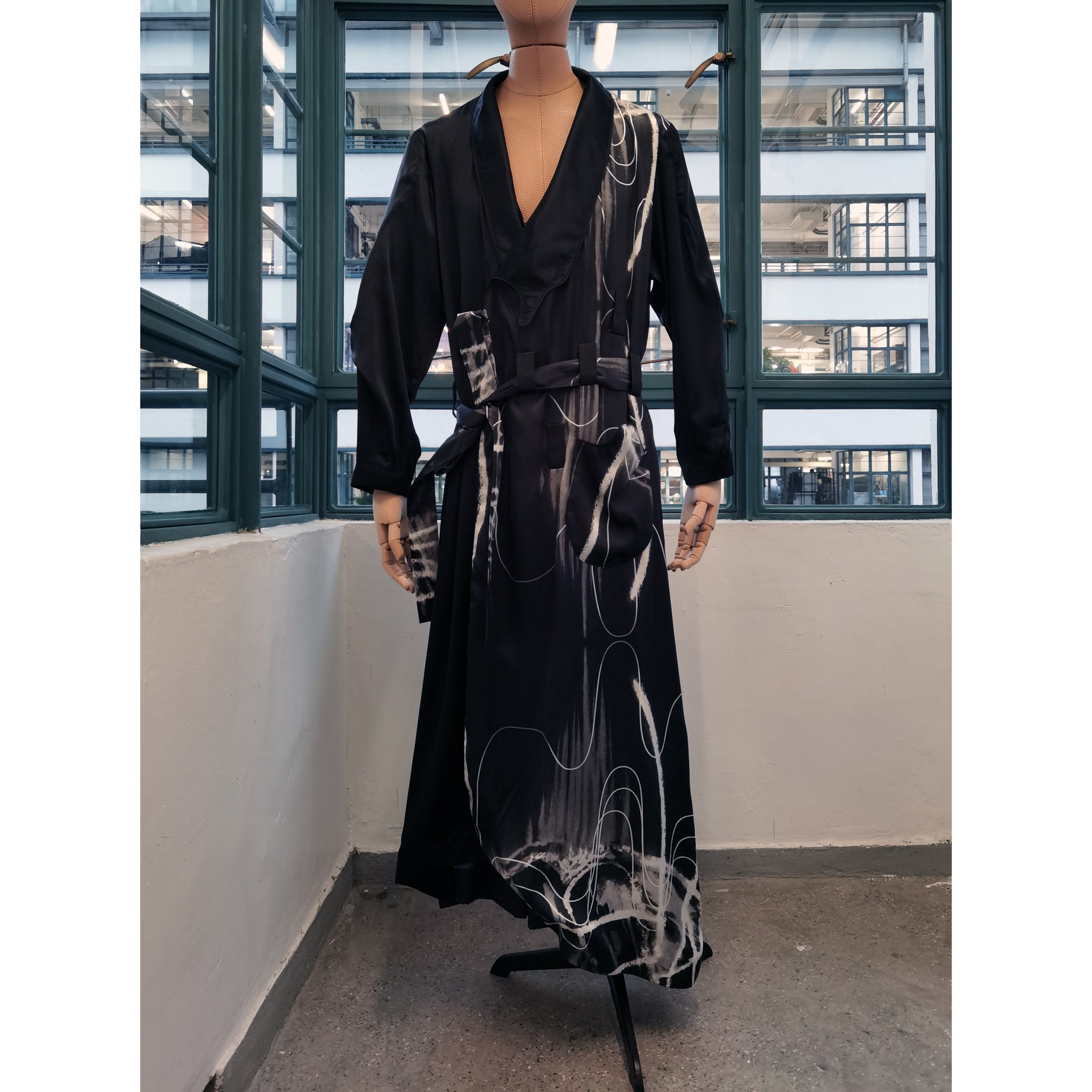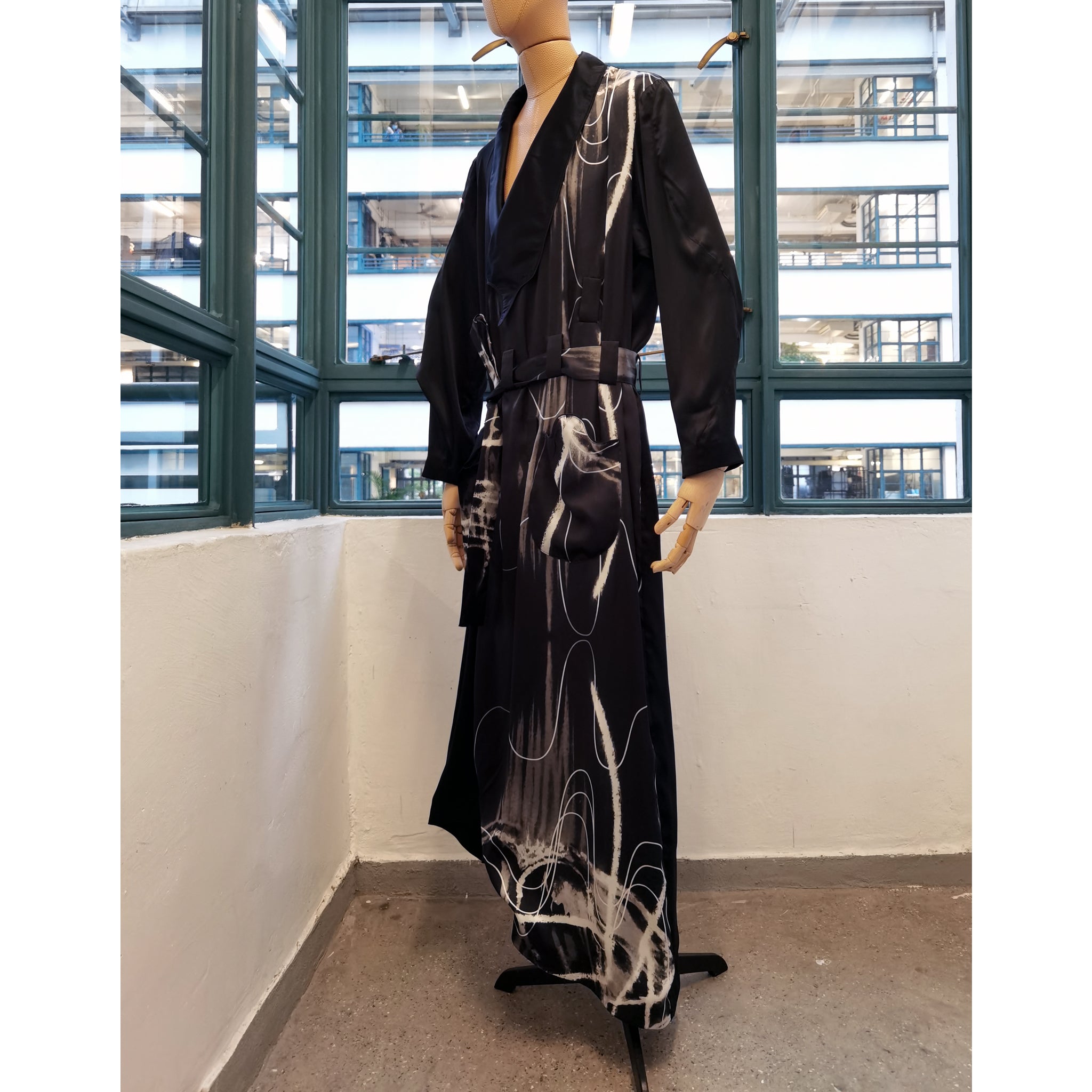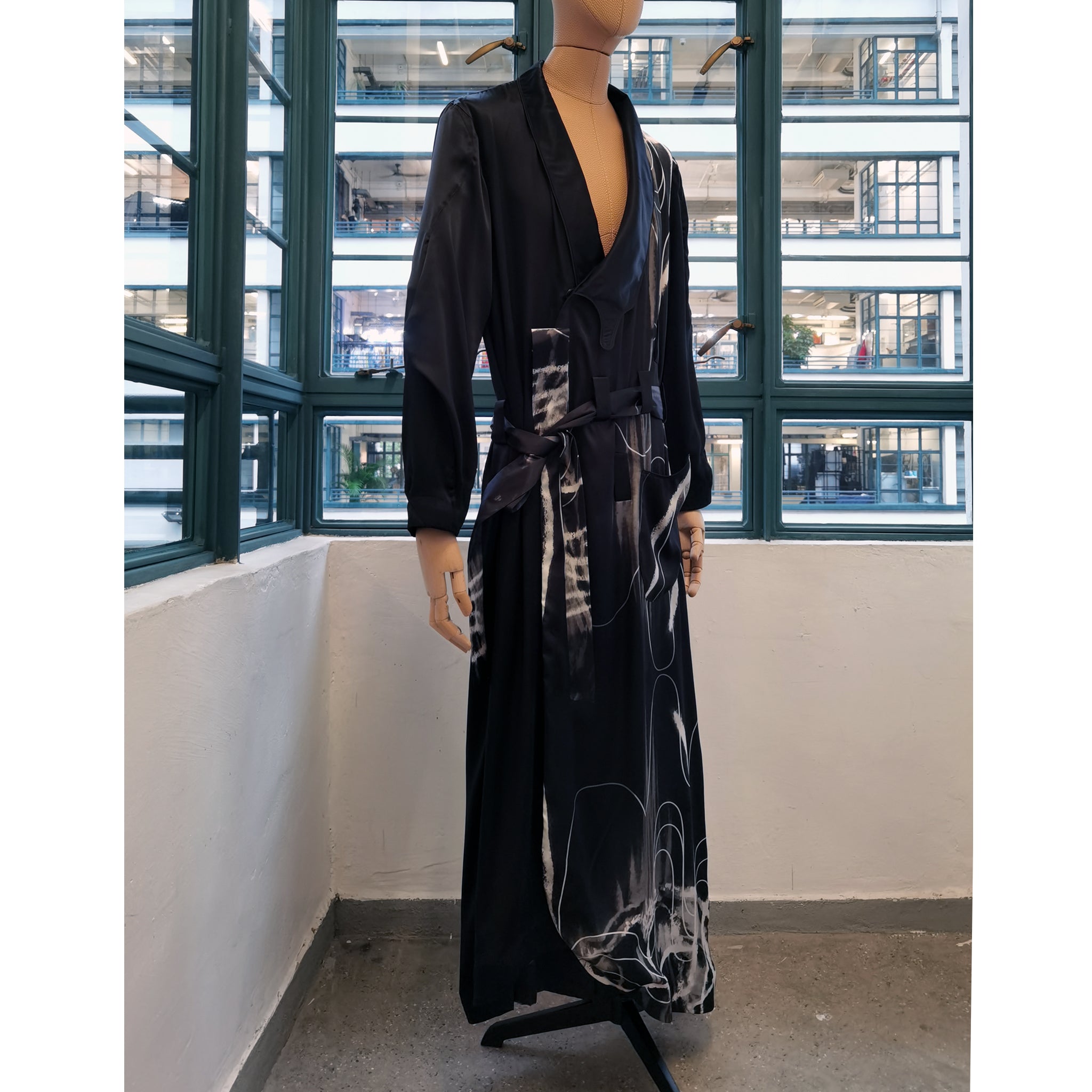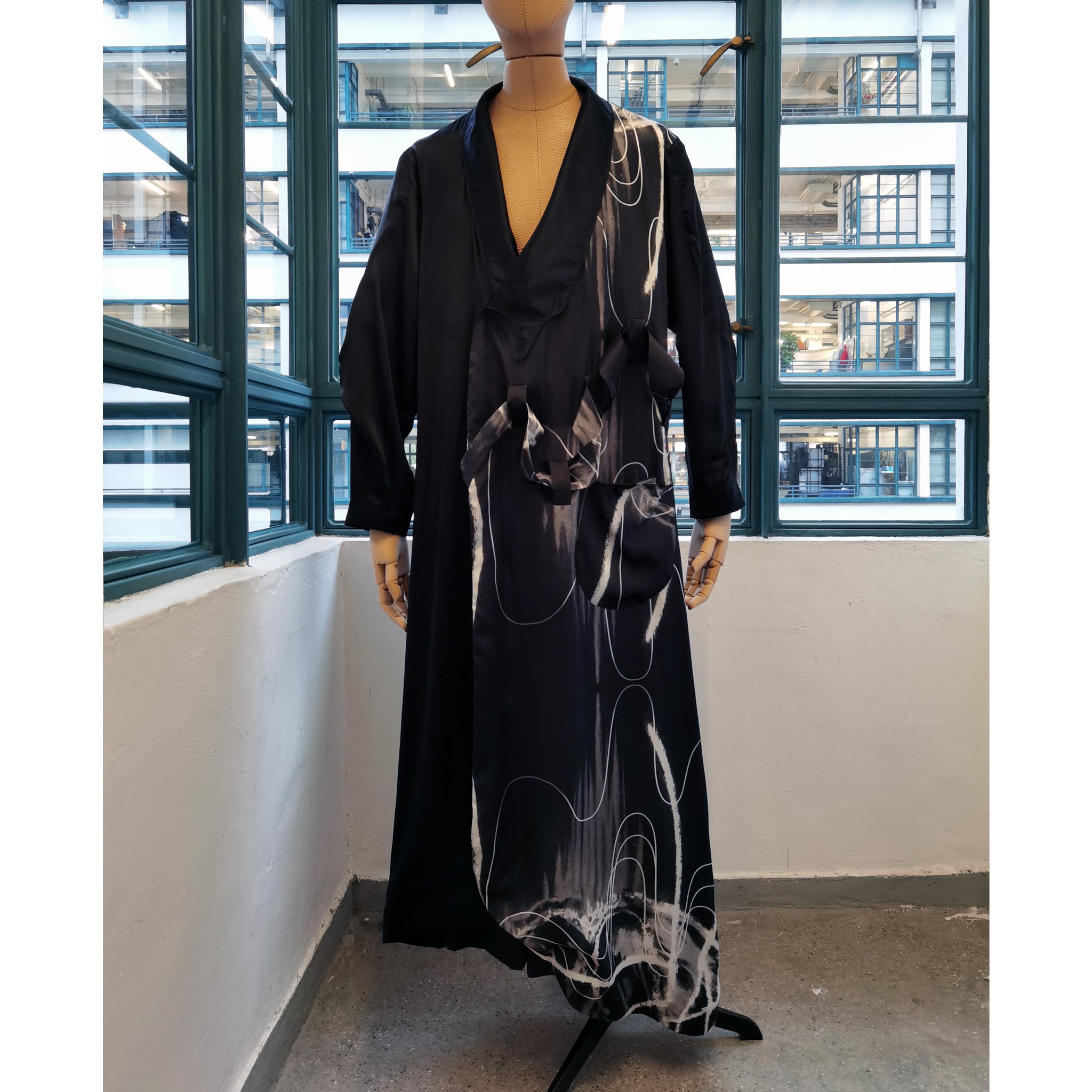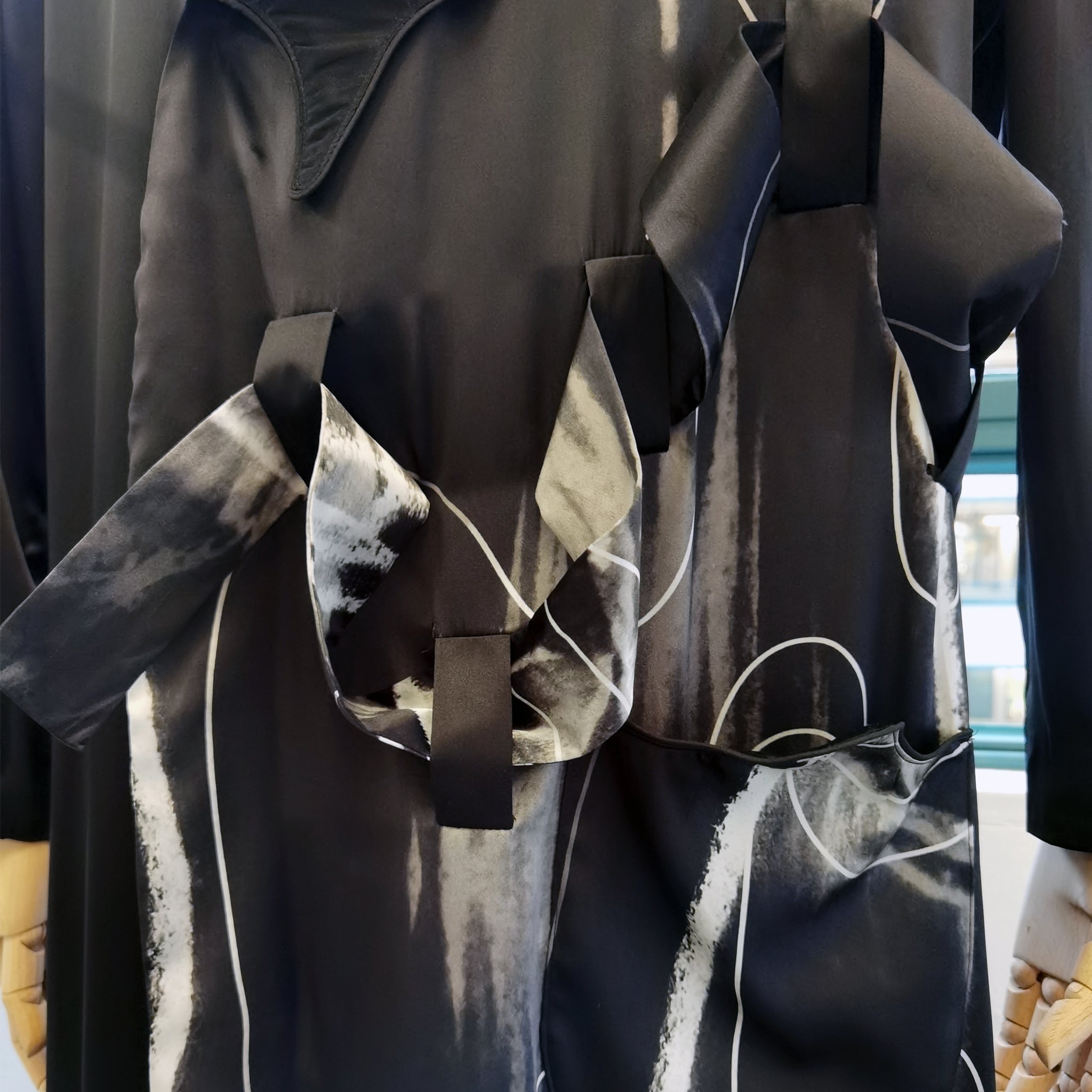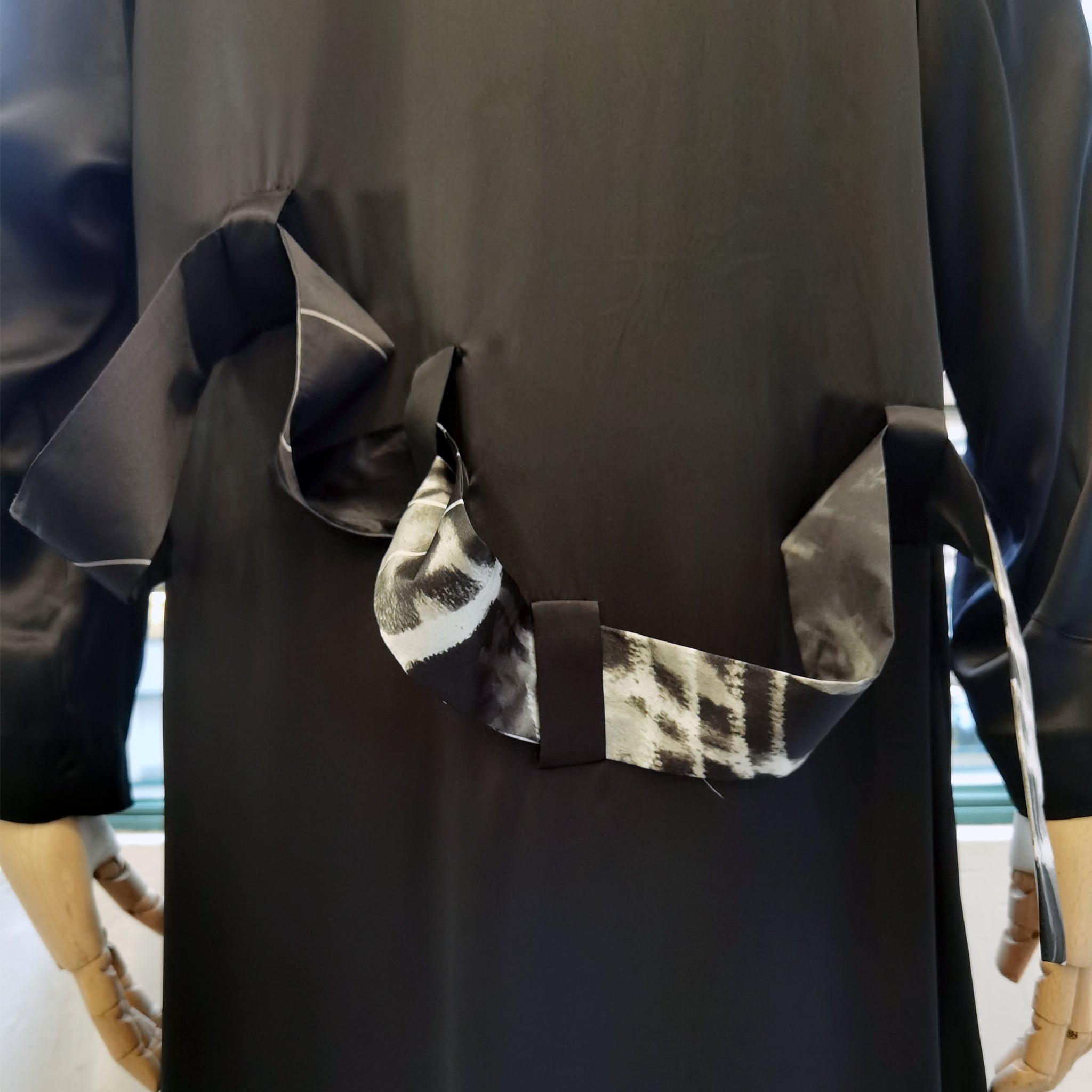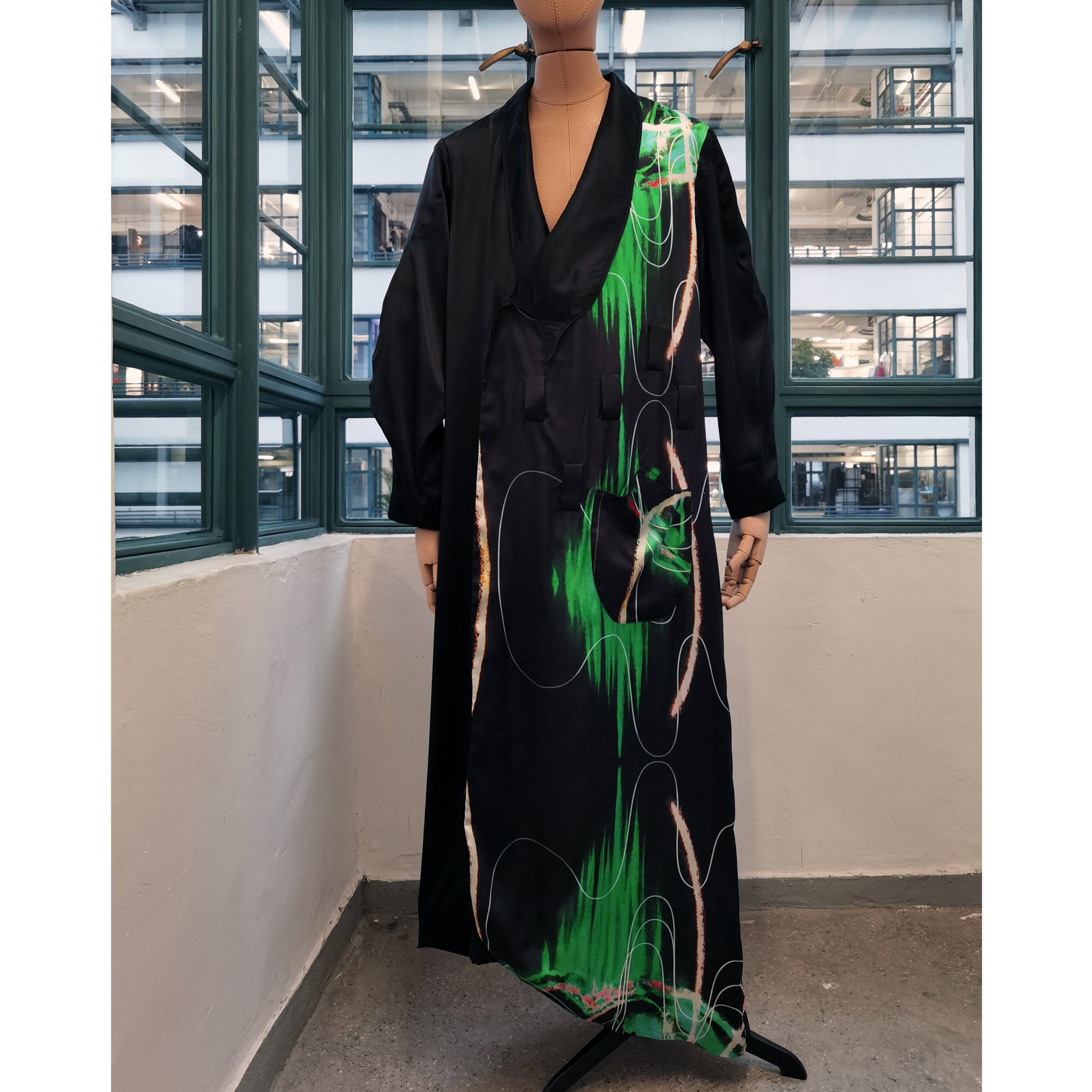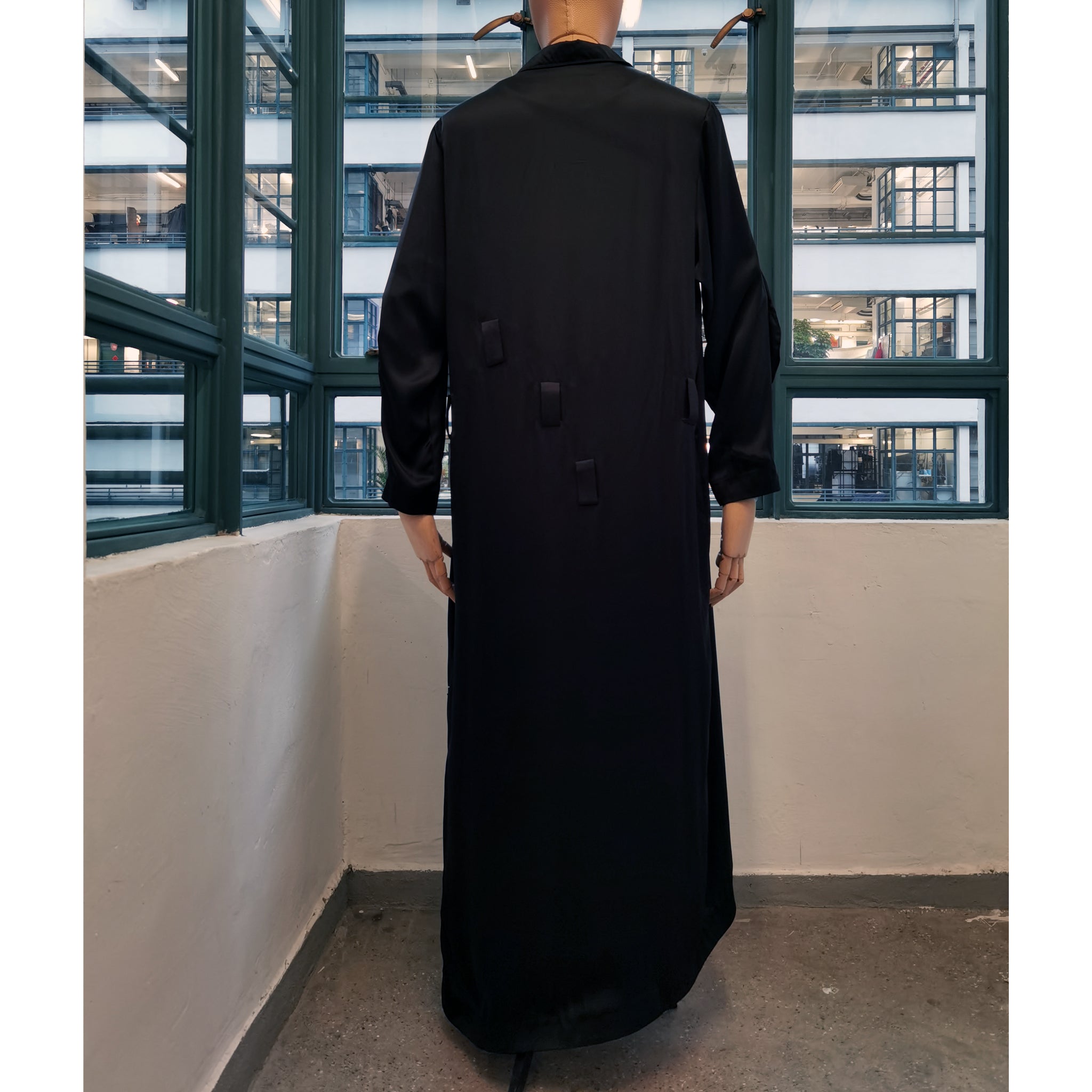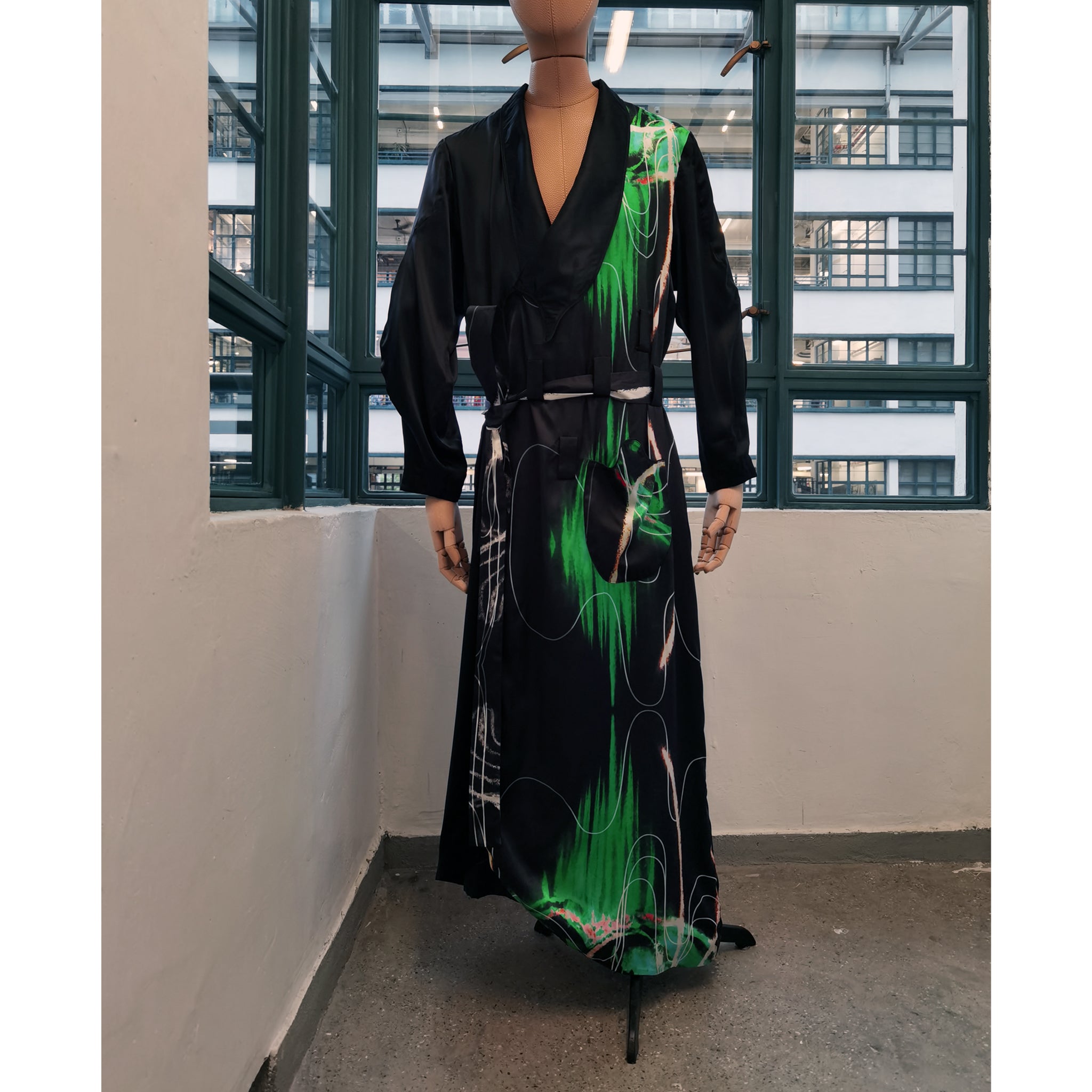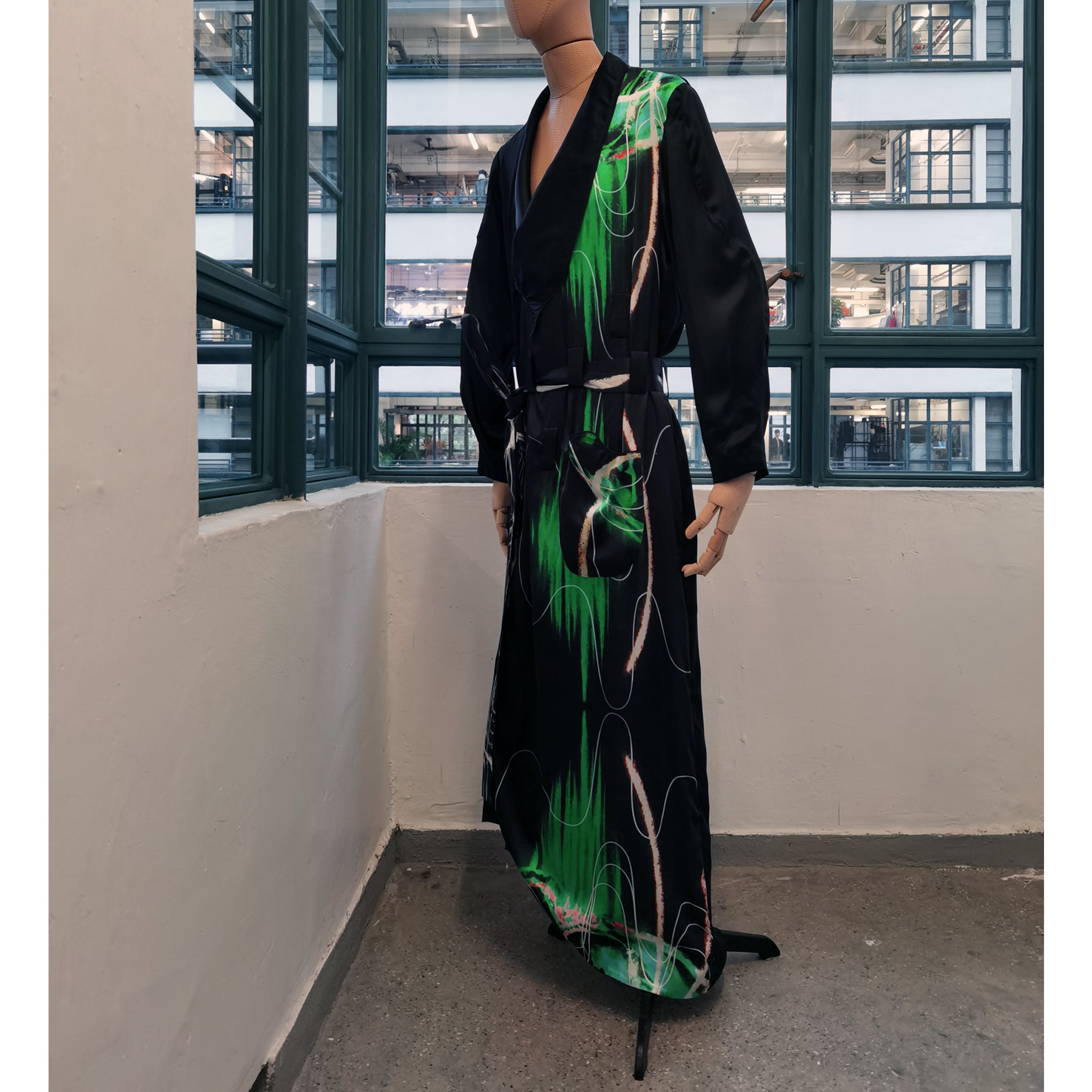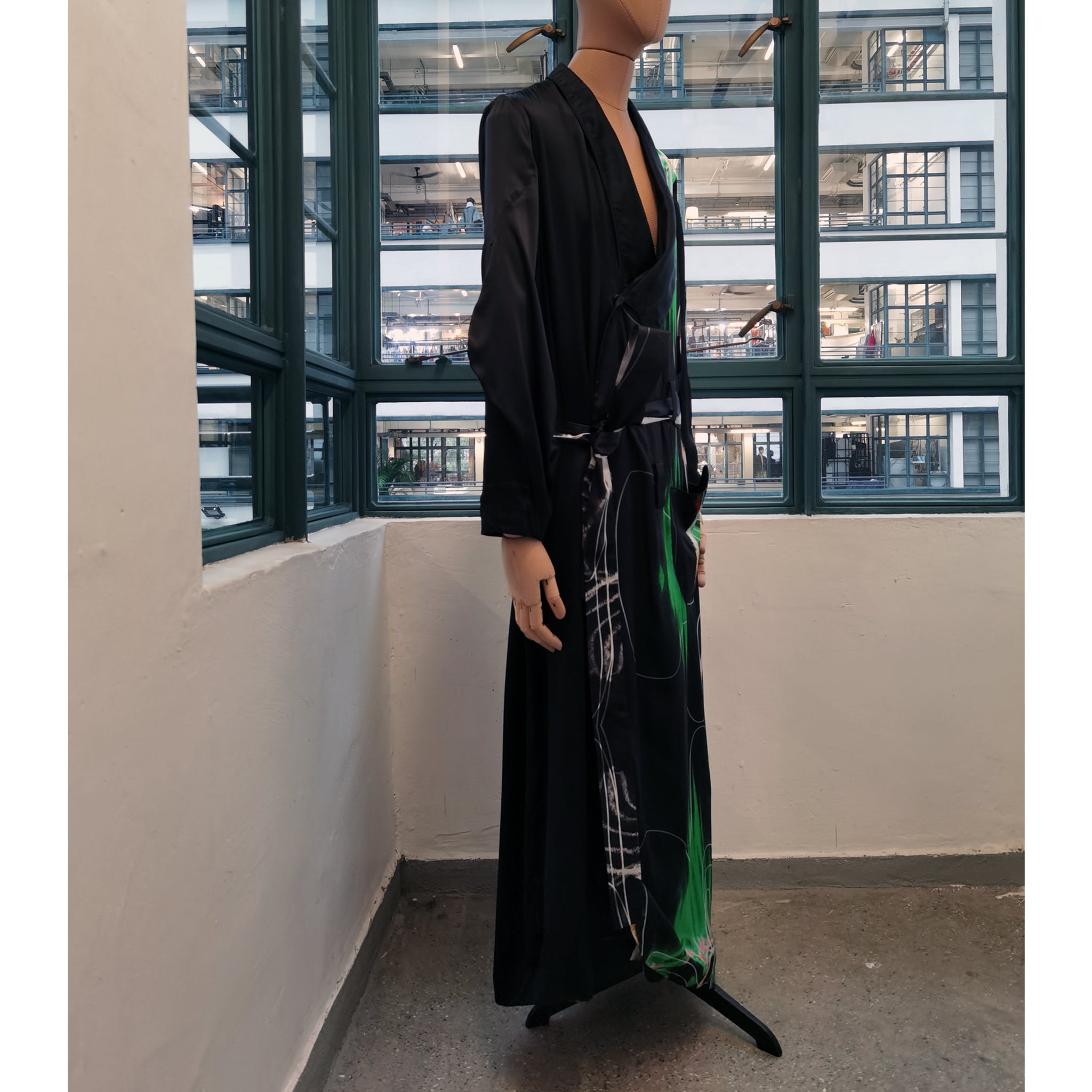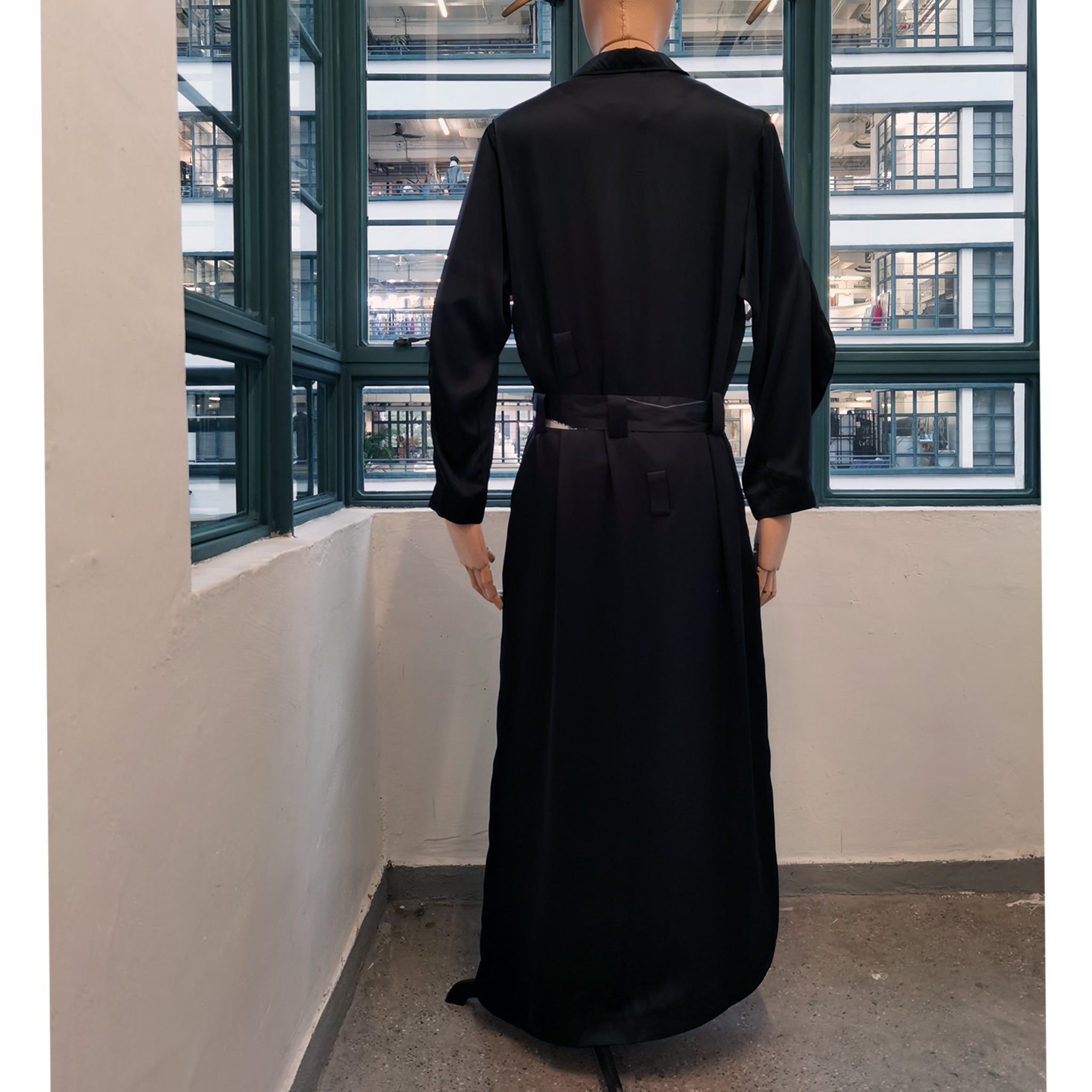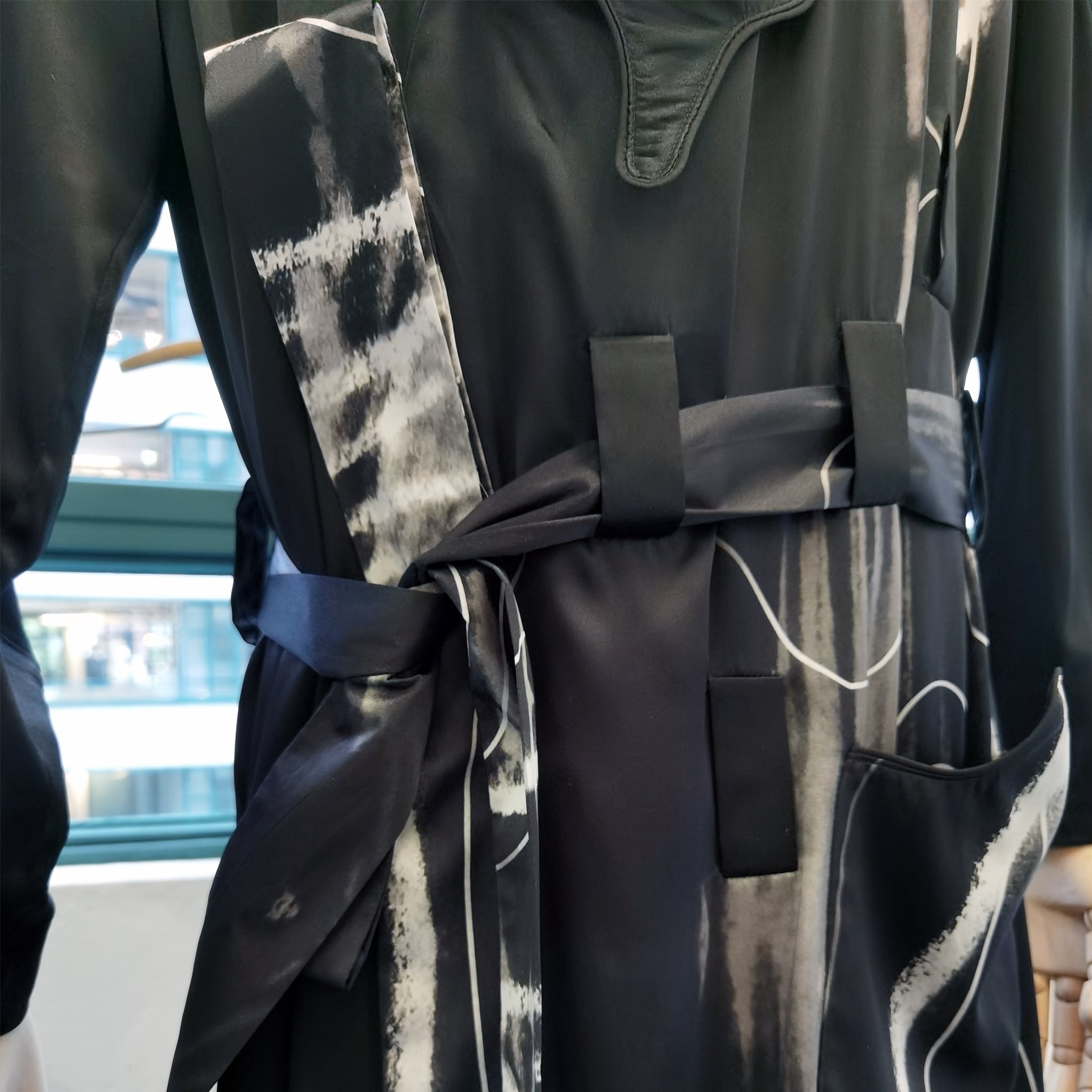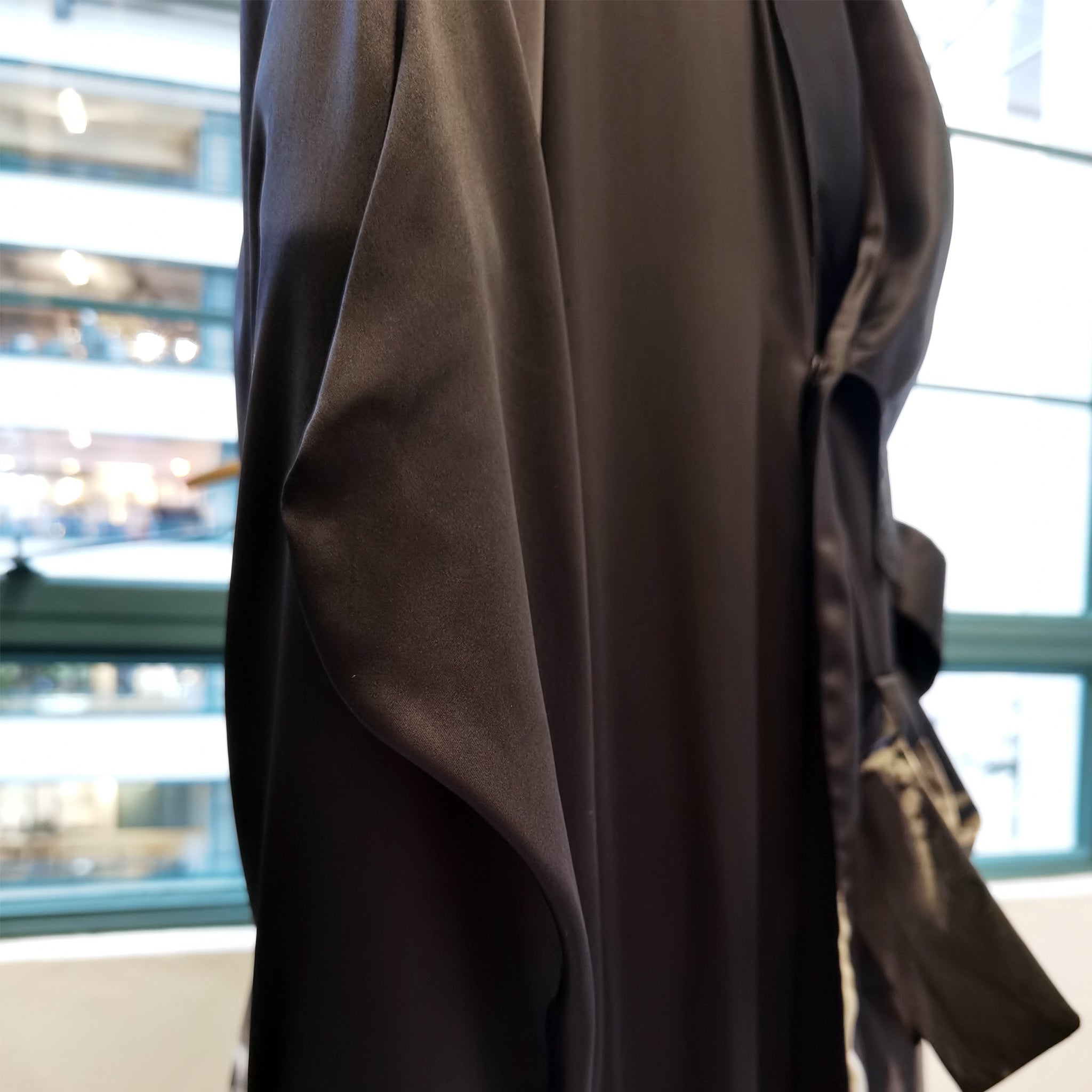 VOICE WITHOUT TRACE SILK PRINTS DRESS GOWN
This dress gown is made of 100% Silk and digital prints on 100% Silk. The prints artwork is exclusively designed by VINCENT LI. It has a loungewear alike silhouette. It The length is almost till the floor with an uneven hem line. There is a belt as fasten with uneven placements of the belt loops. The collar or lapel has a curved edge line. The gown is fully lined.
[Color]
The prints colour is unique for every piece. One maybe have green colour with black white base. The other maybe have grey colour with black white base.
[Composition]
Digital Prints is 100%  Silk and the others are 100% Silk
Made in Hong Kong
[Size]
Medium Chest 108CM Waist 108 CM
SMALL Chest 104CM Waist 104CM
EXTRA SMALL Chest 100CM Waist 100CM
[Care]
Do not bleach
Warm iron
Dry clean only
Share