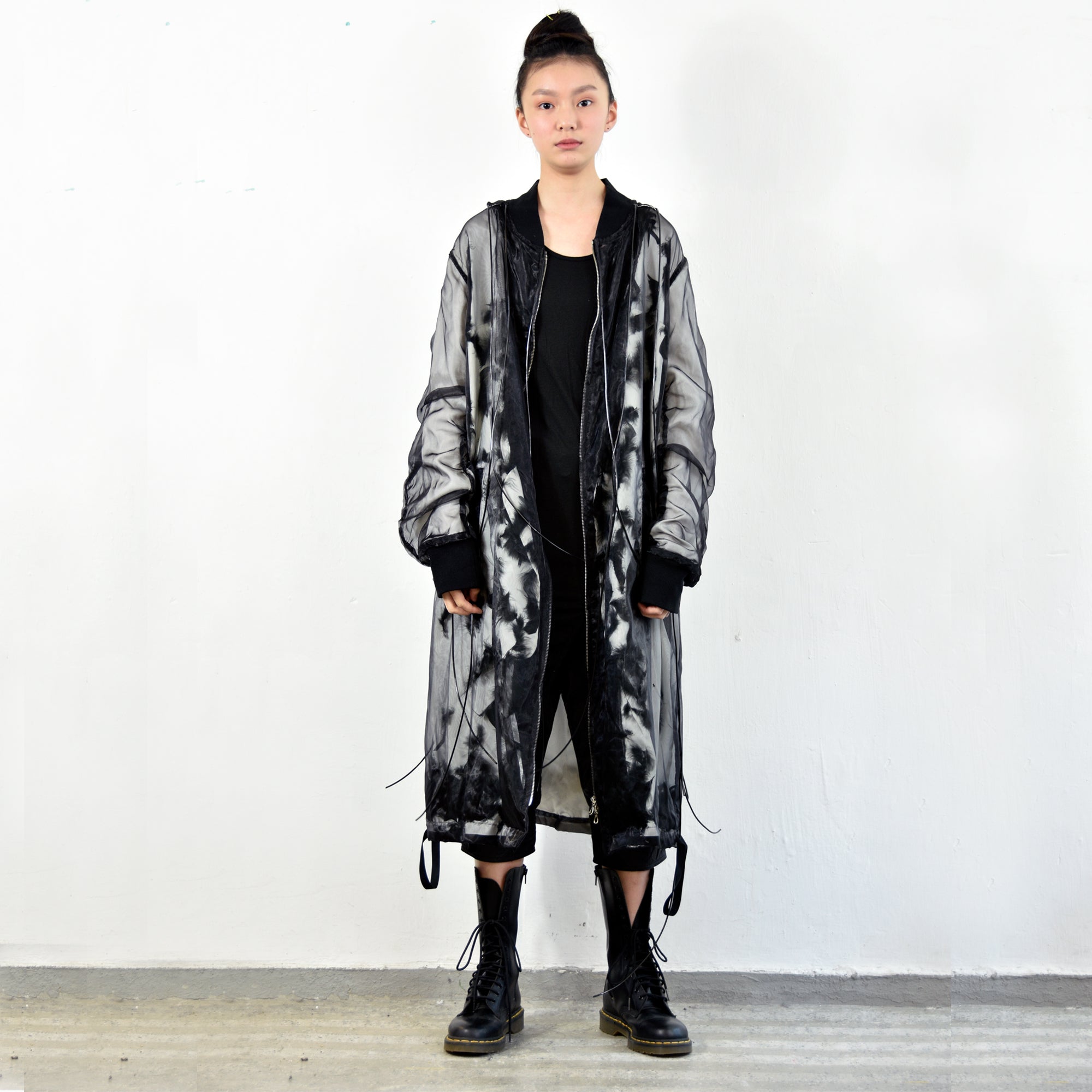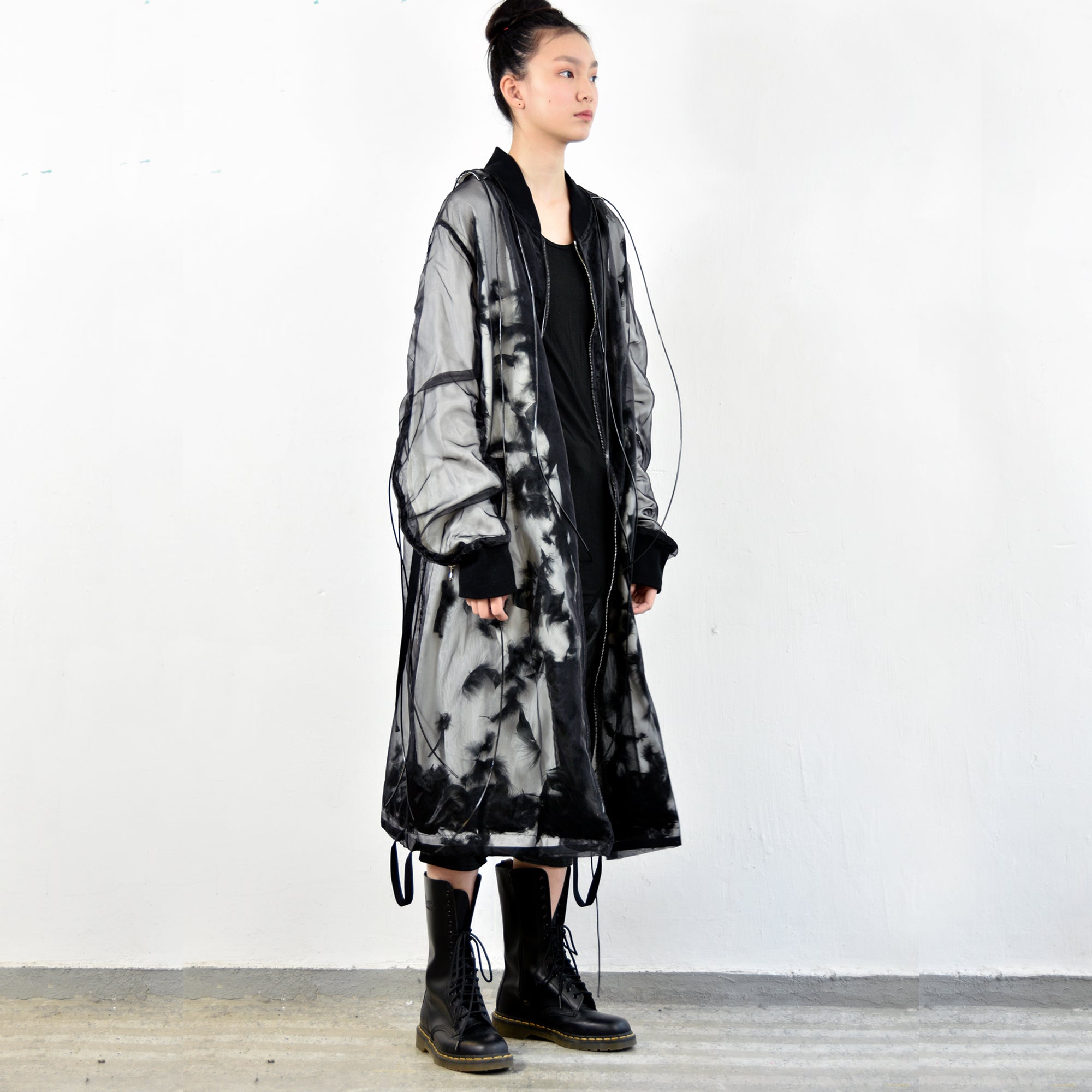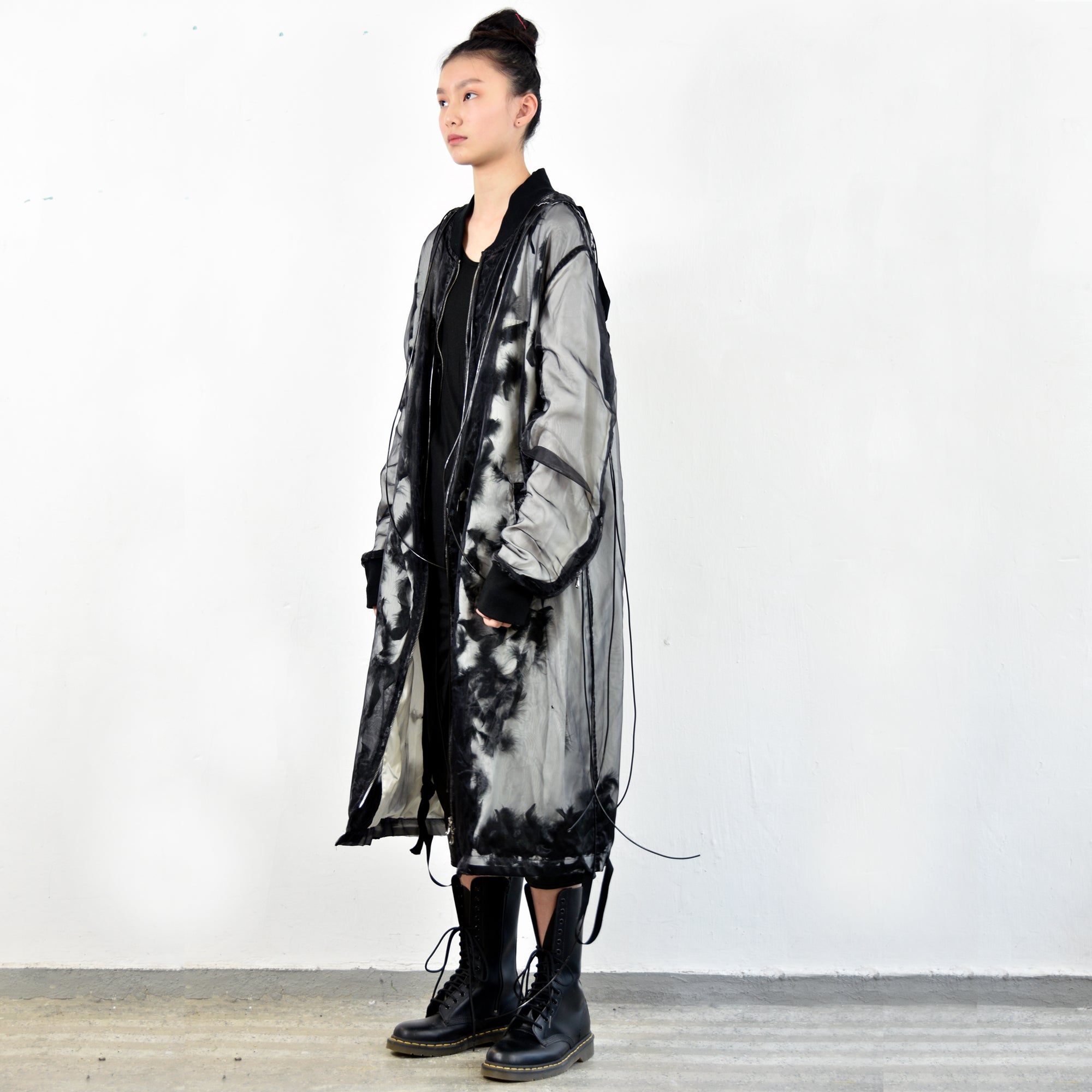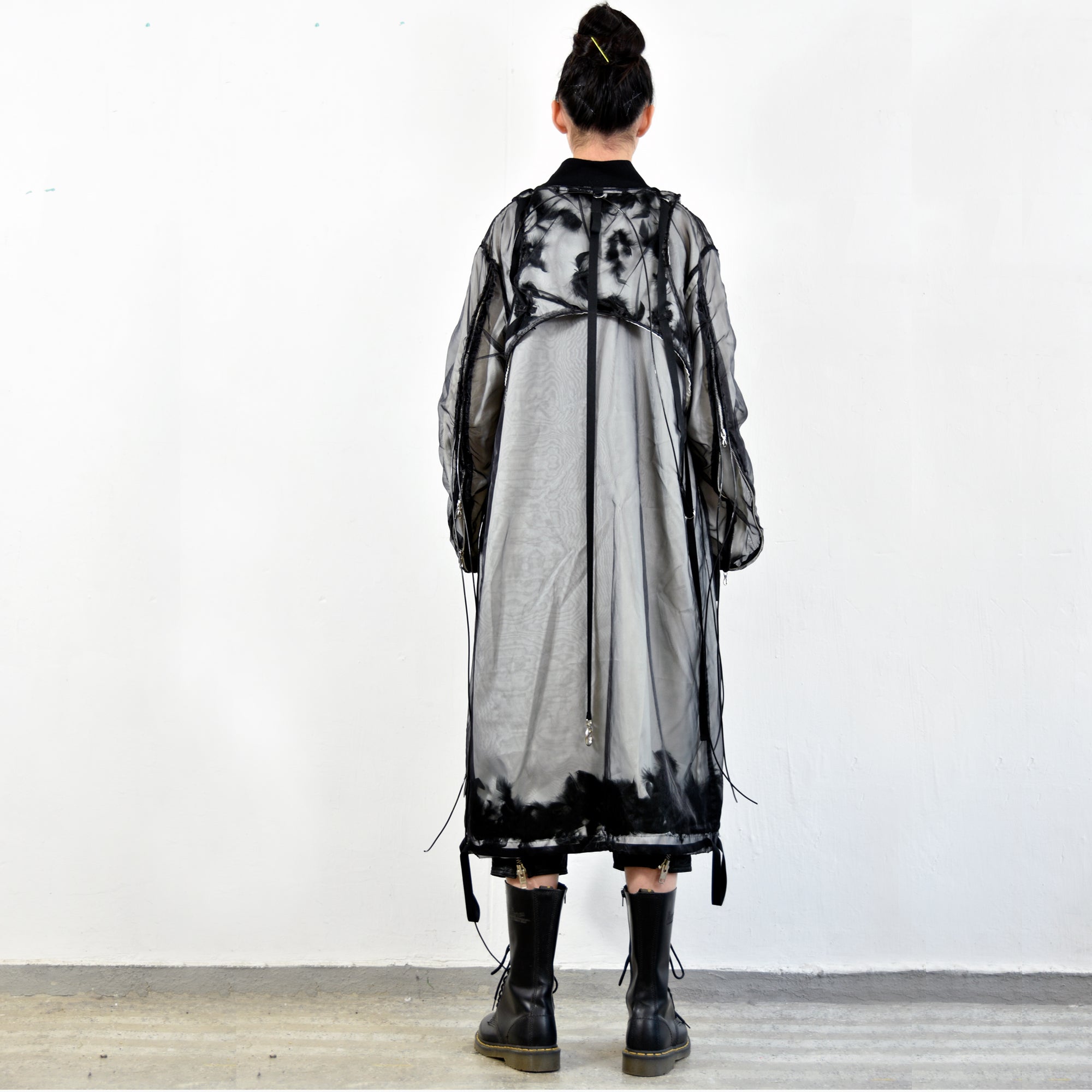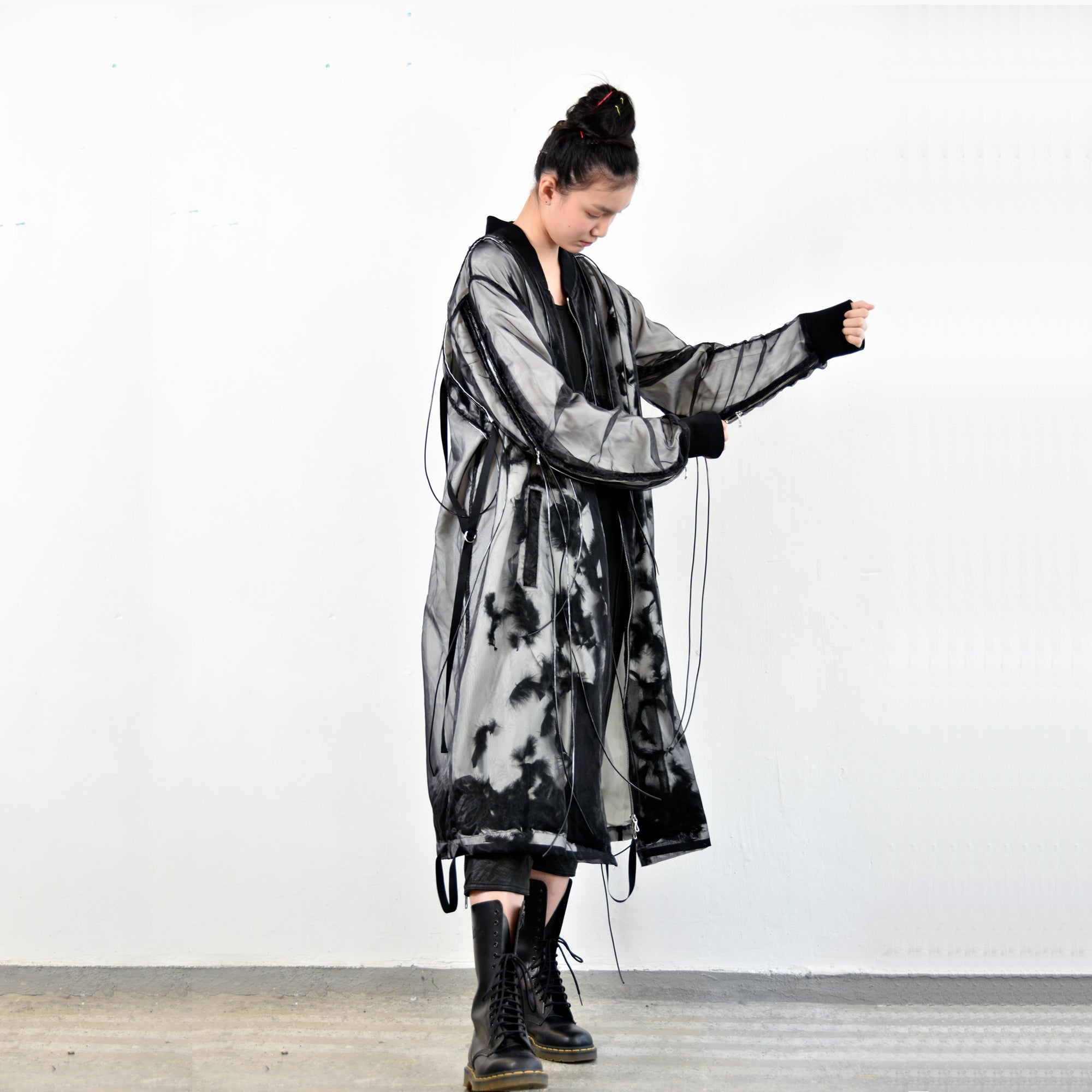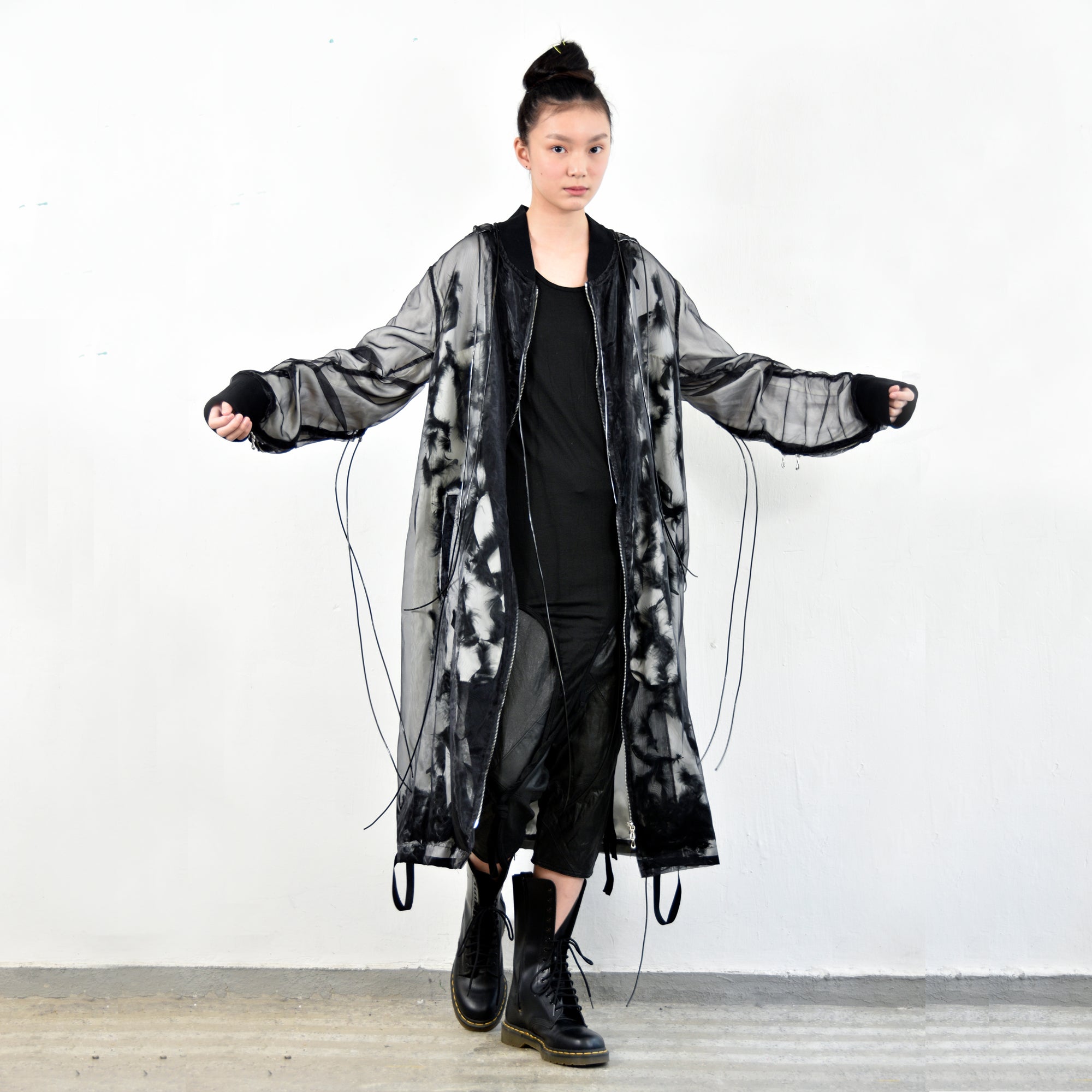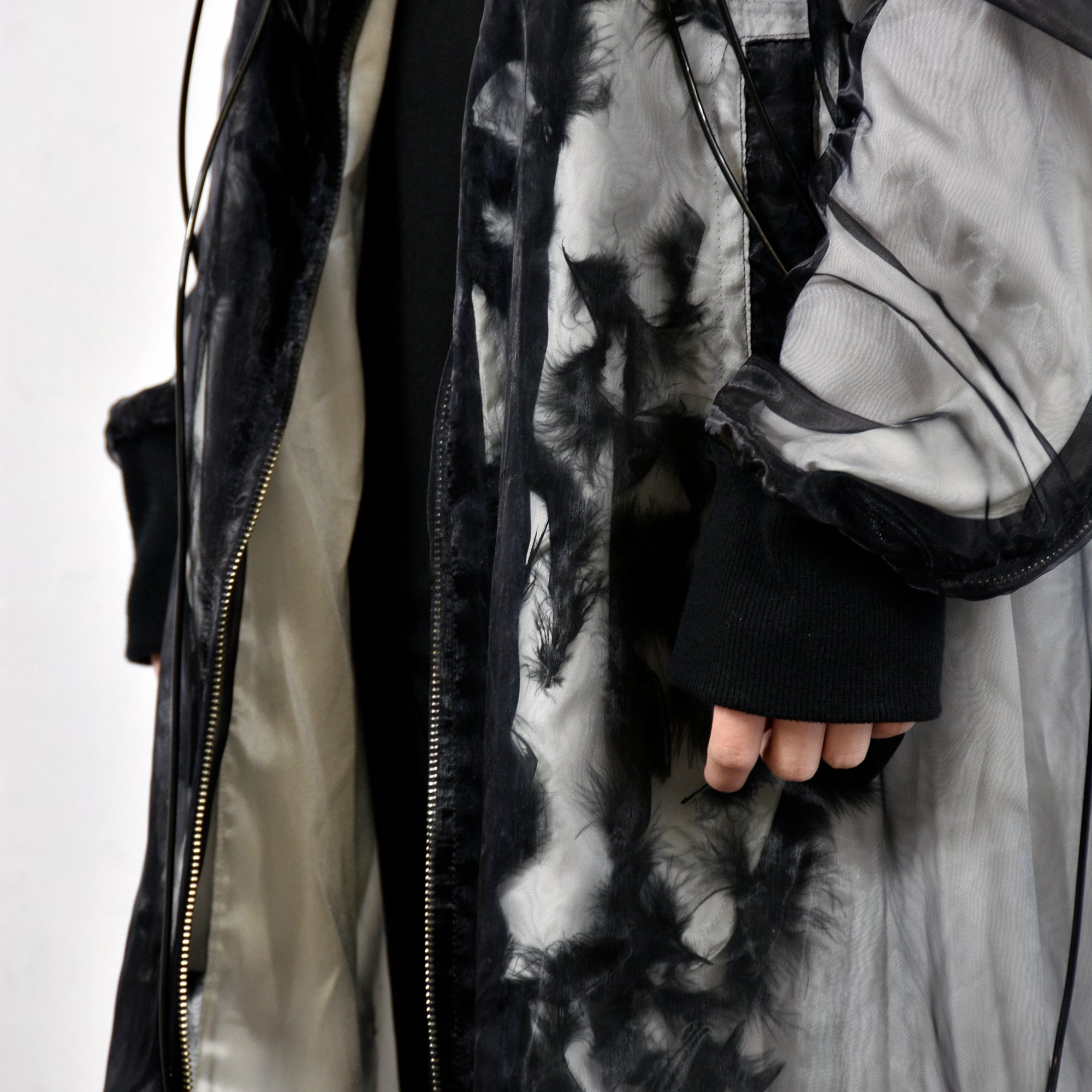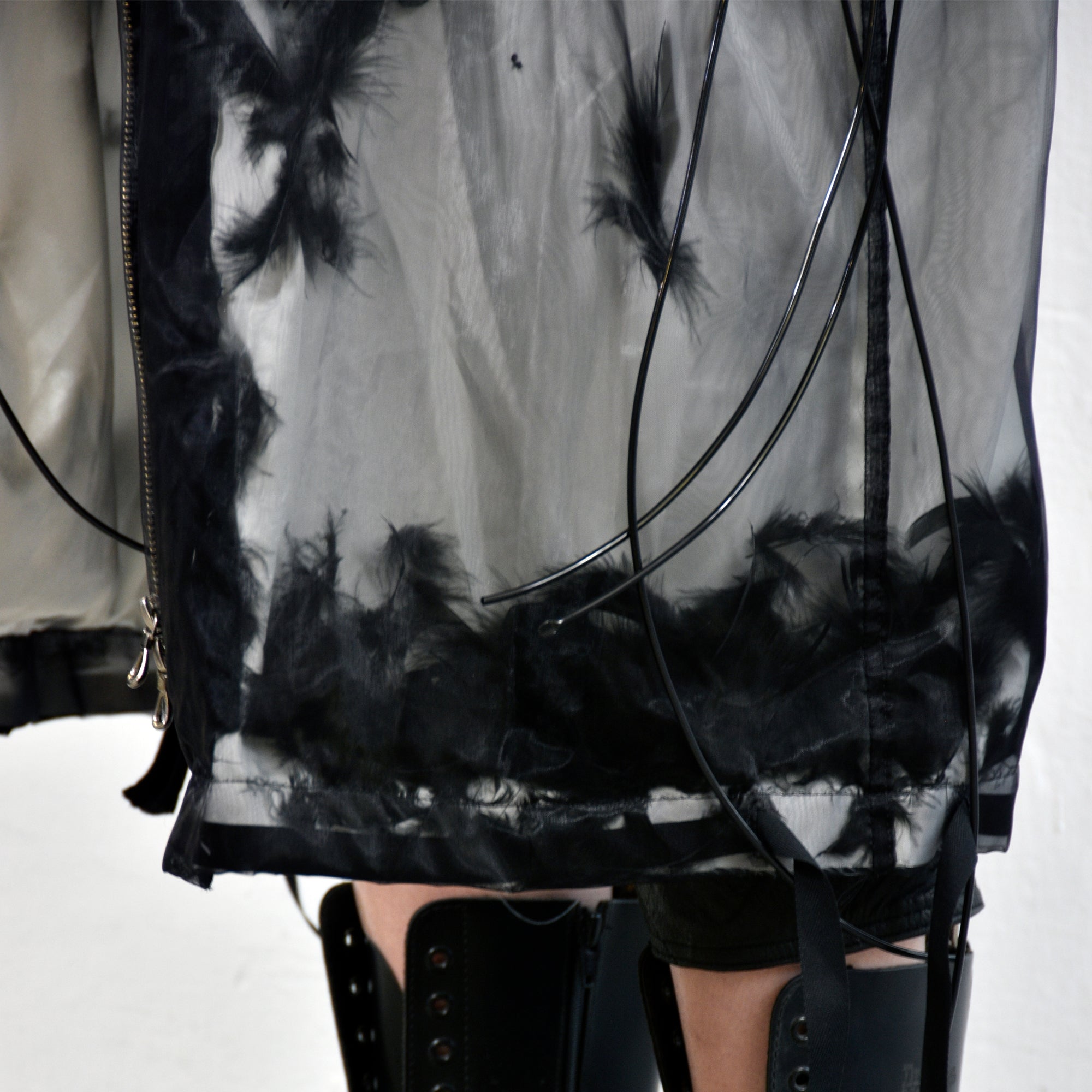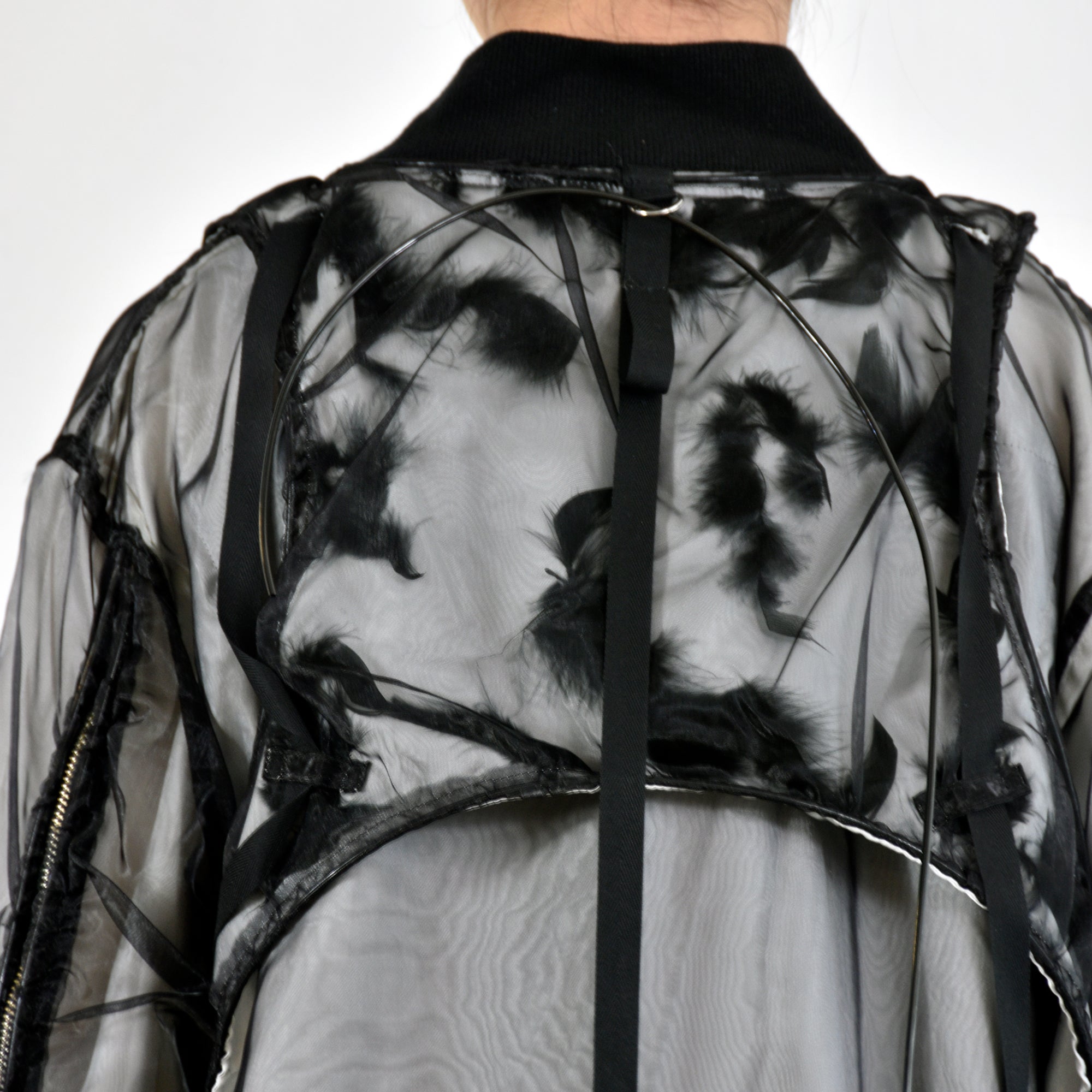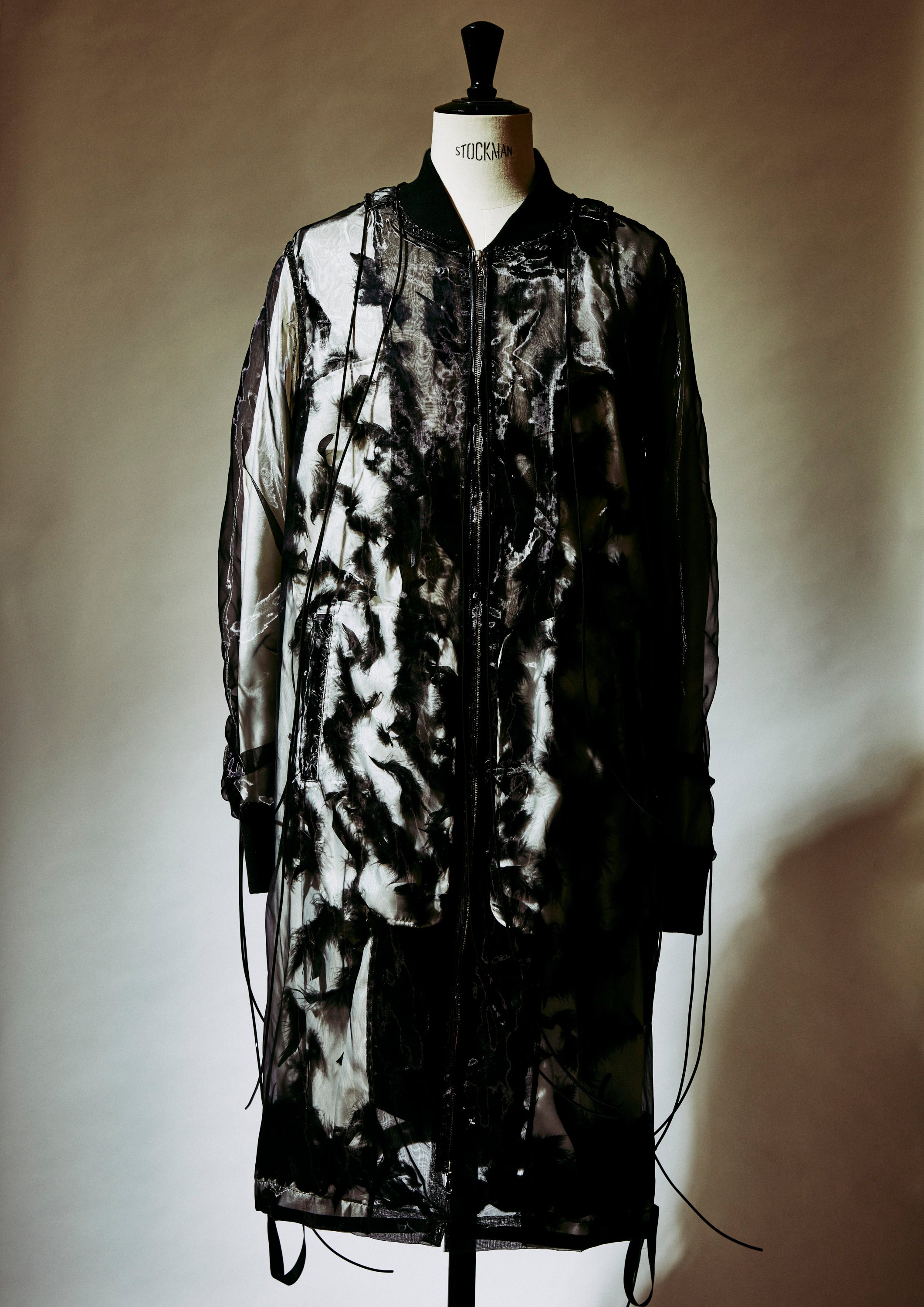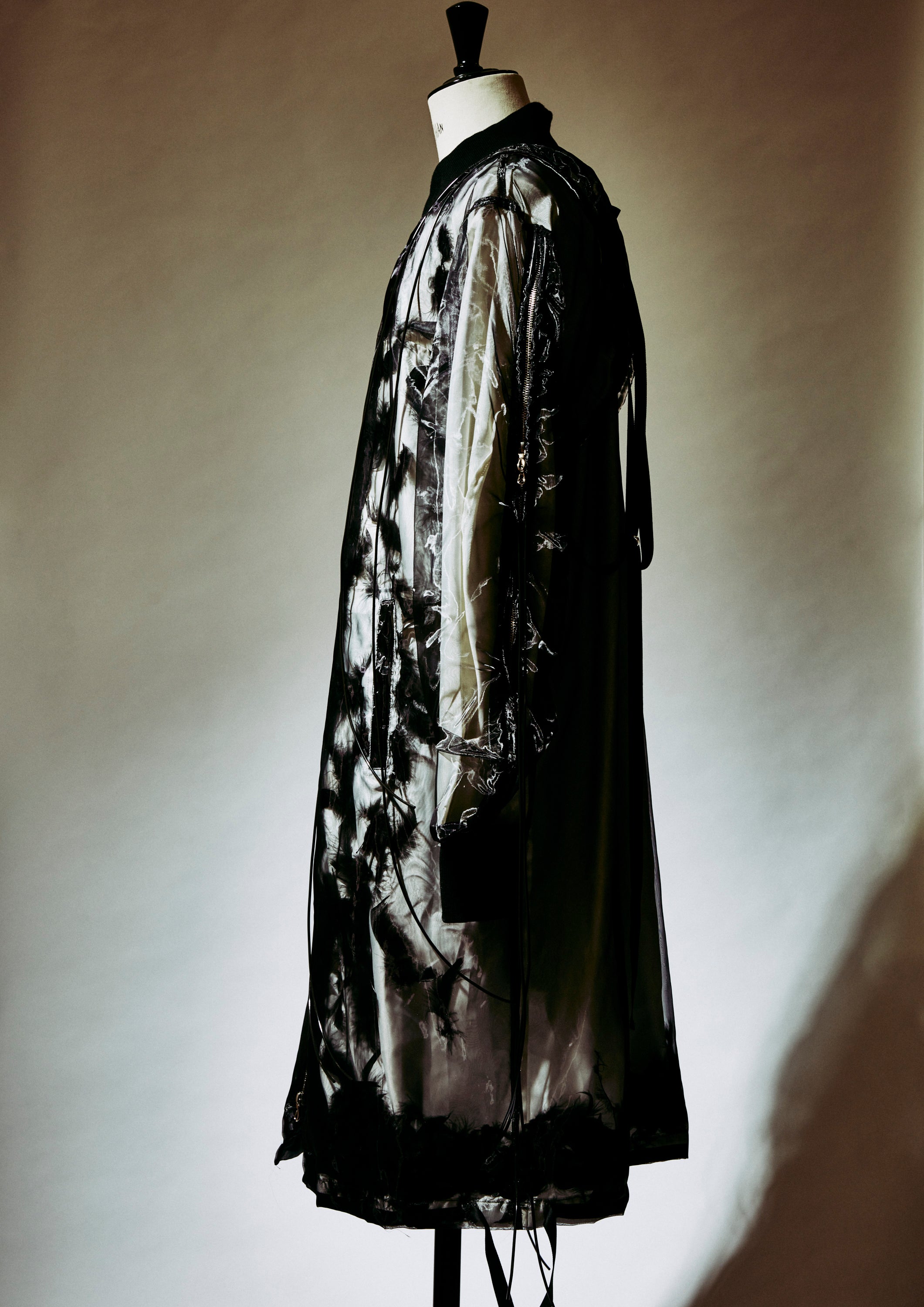 One-of-a-kind MA-1 bomber jacket made with real feathers between two layers of fabric. 
The jacket was designed to be versatile with a zipper running the length of the shoulders to the sleeve. Can be worn with or without sleeves. 
The jacket includes the brand's signature metallic accessories, and a three-dimensional harness clips onto the back. 
This jacket took over 30 hours to create.
Care:
Dry clean only

Composition:
Polyester 100% / Part-bird feathers
Size / Fitting:
Body length: 115cm
Shoulder length: 52cm
Chest: 126cm
Hem width: 150cm
Armhole: 52.6cm
Sleeve width: 46.8cm
Share